« All Posts by this Blogger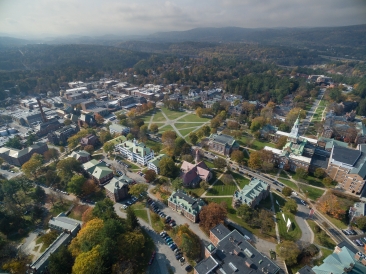 Making a Difference (At Home Edition!)
The Dartmouth Center for Social Impact (DCSI) is a hub for students seeking community service opportunities. From Social Impact Practicums (SIPs) to Youth Education & Mentoring programs and immersion trips abroad, the Center offers a wide range of social impact-driven programs. Through these programs, students have acquired useful skills in the nonprofit sphere and have made a positive impact on the Upper Valley community. During the pandemic, DCSI has continued running many of its programs in a virtual format. 
I first became involved with the DCSI during my freshman year as a Foundations in Social Impact scholar. In this program, I learned a lot about the social impact space. I also completed a nonprofit consulting project with the Family Place, a parent-child center that serves families in the Upper Valley. This consulting project allowed me to apply the skills I had learned through the program to a real-life scenario, and it sparked my interest in nonprofit consulting.
This term, I have continued pursuing my interest in nonprofit consulting through the '82 Upper Valley Community Impact Consulting Fellowship. In this fellowship, I, along with three other Dartmouth students, are working with the Ottauquechee Health Foundation (OHF) on a nonprofit consulting project. OHF is an organization that aims to improve access to health and wellness services for underserved people in the Upper Valley. Through this project, I have sharpened important skills such as communication, survey creation, and data analysis.
Initially, I was unsure about doing social impact work virtually, especially since I found my in-person experience in the Foundations program so rewarding. However, my time so far in this fellowship has been nothing short of wonderful. Even though my teammates and I have only met through weekly Zoom meetings, we have already done so much great work together, and I am excited to continue working on this project! 
Apart from the '82 Upper Valley Community Impact Consulting Fellowship, DCSI is also running other programs virtually like the DREAM program, where Dartmouth students become mentors to youth living in low-income housing communities. Whether in-person or virtual, Dartmouth students are passionate about giving back to their community and learning the necessary skills to be agents of change in the world.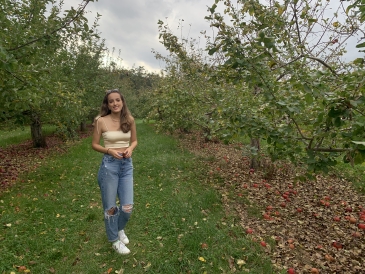 This Saturday I went to a Riverview Farm trip organized by the South House and North Park Housing Communities. Housing communities can be amazing ways to meet new people, create new memories, or just find fun things to do at Dartmouth!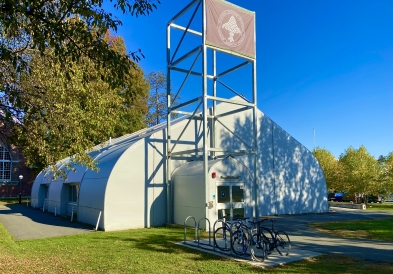 Hi there! Prepare to go on a picture-filled adventure, as I give you an outline of some of my best chill spots on campus.

I'm not a regular mom, I'm a COOL mom! And by "mom," I mean "First-Year Undergraduate Advisor for School House" — but that doesn't fit in the post title :(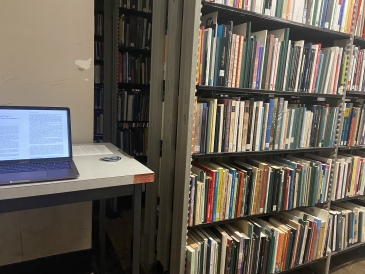 Hello there! It's me again. If you were wondering whether I am still alive after going through my first week of classes, then this is a sign to show you that I am still buzzing and kicking.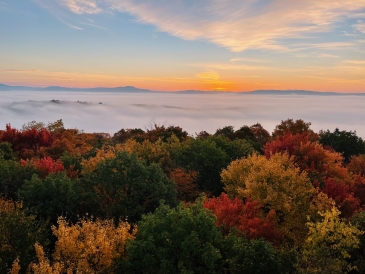 Talking about two things I did outside of my classes and extracurriculars this week: Hiking Gile mountain and the Dartmouth Zoo!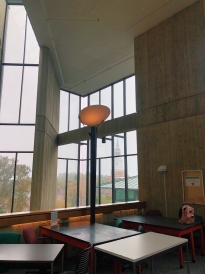 After a few weeks of adjusting to in-person classes and the general swing of college life, I thought I'd take you through a day in my life during week 5!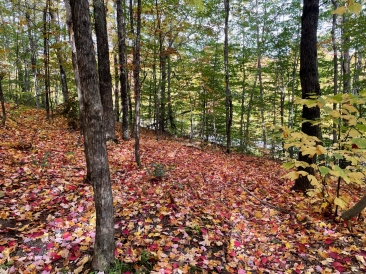 As the term is quickly coming to a close, I figure this is an excellent time to reflect by doing my own rose, bud, and thorn for this fall!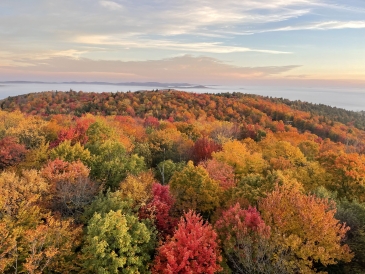 I thought I'd use this blog post to share a bit more about Dartmouth's profound sense of place my first in-person (non-Zoom) term— particularly, the people, the place, and the pines.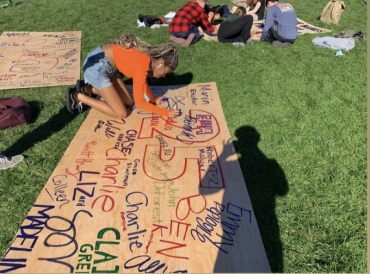 Homecoming is one of Dartmouth's most unique and longstanding traditions.