« All Posts by this Blogger
Community Service Opportunities at Dartmouth
What volunteer/community service opportunities are available for students at Dartmouth?
A:

At Dartmouth, the sky's the limit when it comes to community service opportunities! A great place to start looking for volunteer work would be at the Dartmouth Center for Social Impact. There are a plethora of programs and initiatives run by the Center that focus on volunteering at the local, national, and even international level. Although it would be beneficial to look through the website on your own to see what excites you, here are some popular programs the Center for Social Impact has to offer:
Foundations in Social Impact:
Foundations in Social Impact is a two-term program exclusively for first-year students. In this program, students learn about the pressing issues facing the Upper Valley region (which includes the town of Hanover as well as some neighboring towns) and develop vital leadership skills. In the second term of the program, students engage in a real-world consulting project where they work with a local non-profit. As a Foundations in Social Impact scholar myself, I feel that being a part of this program has sharpened my leadership skills and has made me more attuned to the issues facing the Upper Valley region. This year, we are working with the Family Place, which is a Parent Child Center that helps families in the Upper Valley region. It is so rewarding to engage with the community and make a tangible difference in the lives of others!
Social Impact Practicums (SIPs):
SIPs are courses taught at Dartmouth that incorporate a community service project within the curriculum. There are a wide array of SIPs offered, spanning from courses in the Engineering department to the Psychology department, and even the English department! An example of a SIP is a course called "Quantitative Analysis of Social Data," which was offered last fall through the Sociology department. In this course, students analyzed data and drew conclusions about disparities in health outcomes across the Upper Valley region. 
Immersion Trips:
The Center for Social Impact usually hosts two immersion trips per year: one during winterim, and one during spring break. On these immersion trips, students will have the opportunity to travel either domestically or internationally and will gain a deeper understanding of a particular social issue. Last year, the winterim immersion trip was to Puerto Rico, where students got to volunteer at an organization called El Departamento de la Comida. Through their volunteer work, they learned about food sovereignty and sustainability efforts in Puerto Rico. 
In this post, I have barely scratched the surface of all the community service opportunities available at Dartmouth. As cheesy as it sounds, Dartmouth students genuinely care about helping others and making a difference in the world! Here's a link to the Dartmouth Center for Social Impact page… I recommend that you check it out!
Over a course of a few days, I ended up adding five books to my personal collection - after having not bought a book in months!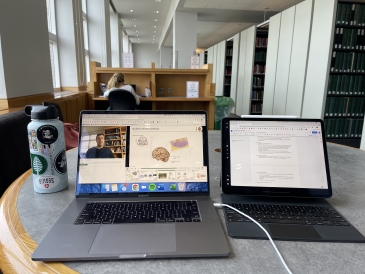 When I was applying to colleges, I absolutely loved watching 'A Day in the Life'-style vlogs. I wanted to share what a typical Monday at Dartmouth is for me to show there is truly never a dull moment here in Hanover, New Hampshire!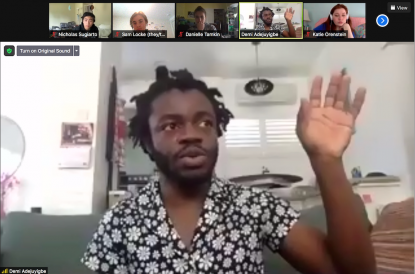 At Dartmouth, you have a unique opportunity to talk to really, really cool people. And, if they're not coming via official Dartmouth programming, you can invite your own speaker!

Dartmouth is a very outdoorsy place. However, you don't need to be involved with any outdoor clubs to fully experience the outdoors Dartmouth and the surrounding area have to offer. Sometimes, you just need a free day and some friends!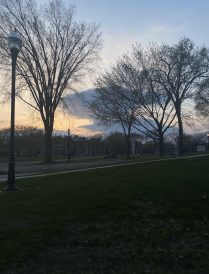 As I navigate a virtual senior spring term, I'm taking account of all of the fun ways to enjoy this term. Here's a list of three of my favorite spring activities!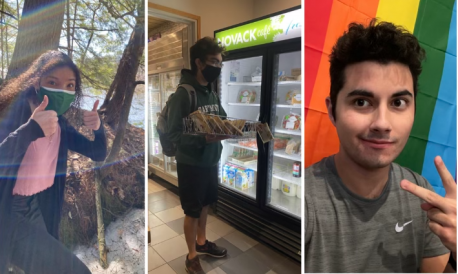 Today, I decided to walk around campus and asked my friends what their favorite aspect about Dartmouth is!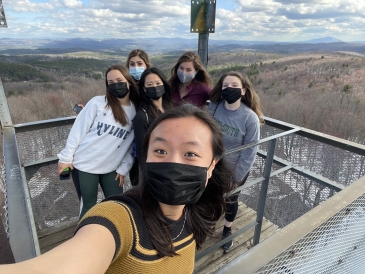 Dartmouth is home to a diverse range of students that will become your lifelong friends. For this blog post, I thought I'd interview a few of my fellow '24s to give you a glimpse into the crazy awesome people that make Dartmouth, Dartmouth!

In terms of fears about going off to college, I've noticed some recurring themes, both from my conversations with '25s and from my own experience. Read on to see my responses to some frequent questions and concerns!

As a senior, especially during times of COVID-19, there is a lot of uncertainty in my life and those of my friends.