You are here
« All Posts by this Blogger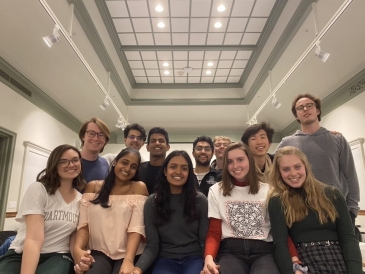 Clubs at Dartmouth
A common piece of advice that people gave me before entering college was to make friends through joining clubs on campus. After having been on campus for two terms, I can confidently report that this advice is very useful. Through my extracurricular activities, I have been able to meet wonderful people who I get along with and share similar interests with. 
When you first step onto campus, it is easy to get overwhelmed by the sheer number of clubs that you can join. From the Dartmouth Outing Club to a cappella groups and even a formula racing team, there truly is a club for everybody. One club that I am involved in is the parliamentary debate team. When I tried out for the team, I had never debated before. However, I wanted to try something new and expand my horizons, so I decided to give it a shot. And I am so glad that I did! My teammates are some of the most fun, smart, and accomplished people I have ever met. Through meeting up to practice every week and traveling to competitions together, I have gotten to know them very well. 
Since there are numerous clubs on campus, it is natural to want to join as many groups on campus as possible. But, as many upperclassmen had advised me, it is better to focus on a few clubs that really interest you rather than to overburden yourself. It is common for students to be involved in a variety of clubs towards the beginning of the term, but soon start to prioritize attending some clubs over others. And that is totally okay! As a student, you are in control of your college experience. Take the time to explore your interests and discover what you are passionate about. But, also make sure to keep your wellbeing in check and to not put too much pressure on yourself. 
Through these clubs at Dartmouth, you can fuel your passions and meet amazing people along the way!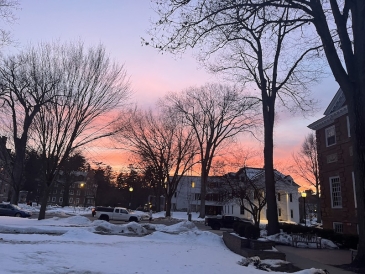 Spring Break on campus with good friends and lots of sleep!

This Spring Break, I decided to stay on campus with friends. Come check my experience!
Antônio Jorge Medeiros Batista Silva
2025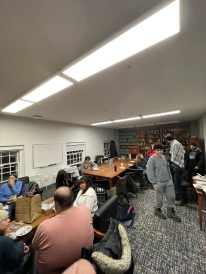 I am officially halfway done with my Dartmouth experience! In this post, I reflect on the original reasons I chose to come to Dartmouth, and whether or not my experience has lived up to my expectations.

Brandon Mioduszewski
2025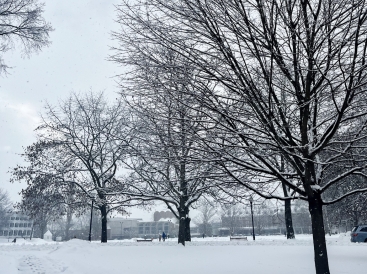 What is the Student Wellness Center? Pet Therapy, Massage Chairs, and more! Read about my newfound favorite location on campus.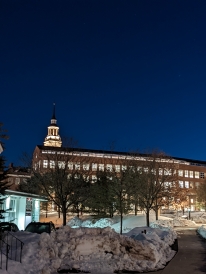 Finding a career is one of the hardest (and often most foreign) part of the college experience; here is how Dartmouth makes life easier!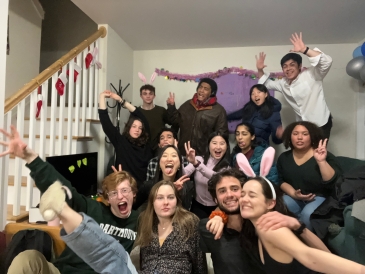 This has been a wild, yet fantastic term and here's why.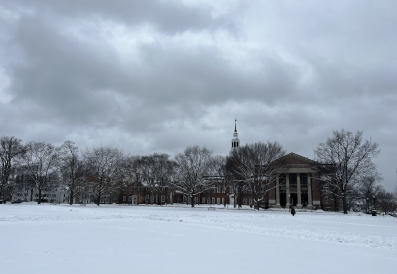 Instead of reflecting on what made me choose Dartmouth then, I want to elaborate on what makes me choose Dartmouth every single day I spend on this campus.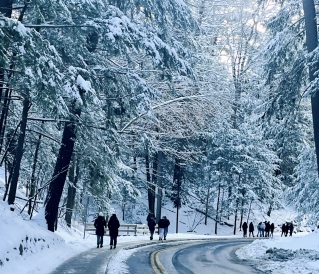 Why Dartmouth? As the College prepares to roll out decisions this month, meet a few students I interviewed as you begin imagining what your Dartmouth could look like!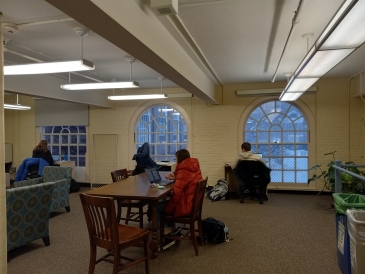 I guess this was inevitable. Here is the compulsory blog post on my favorite study spots on campus, and what I like studying for in each of them.