You are here
« All Posts by this Blogger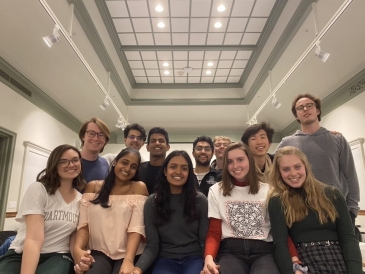 Clubs at Dartmouth
A common piece of advice that people gave me before entering college was to make friends through joining clubs on campus. After having been on campus for two terms, I can confidently report that this advice is very useful. Through my extracurricular activities, I have been able to meet wonderful people who I get along with and share similar interests with. 
When you first step onto campus, it is easy to get overwhelmed by the sheer number of clubs that you can join. From the Dartmouth Outing Club to a cappella groups and even a formula racing team, there truly is a club for everybody. One club that I am involved in is the parliamentary debate team. When I tried out for the team, I had never debated before. However, I wanted to try something new and expand my horizons, so I decided to give it a shot. And I am so glad that I did! My teammates are some of the most fun, smart, and accomplished people I have ever met. Through meeting up to practice every week and traveling to competitions together, I have gotten to know them very well. 
Since there are numerous clubs on campus, it is natural to want to join as many groups on campus as possible. But, as many upperclassmen had advised me, it is better to focus on a few clubs that really interest you rather than to overburden yourself. It is common for students to be involved in a variety of clubs towards the beginning of the term, but soon start to prioritize attending some clubs over others. And that is totally okay! As a student, you are in control of your college experience. Take the time to explore your interests and discover what you are passionate about. But, also make sure to keep your wellbeing in check and to not put too much pressure on yourself. 
Through these clubs at Dartmouth, you can fuel your passions and meet amazing people along the way!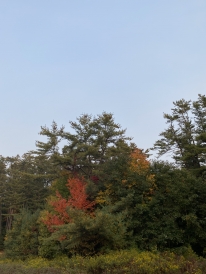 As I reckon with a Senior Fall that looks quite different than those past, I've decided to reflect on my previous Fall terms (both on and off campus) to help me find the common thread between four vastly different Fall term experiences.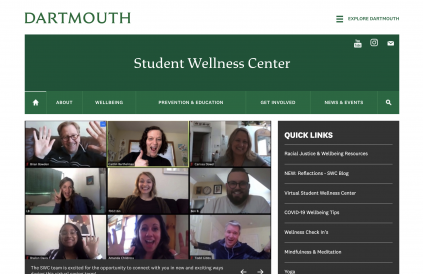 When applying to college, research what the college you are applying to will do to best support you! In this post, I share a few of the numerous resources Dartmouth has provided me with to become a better me.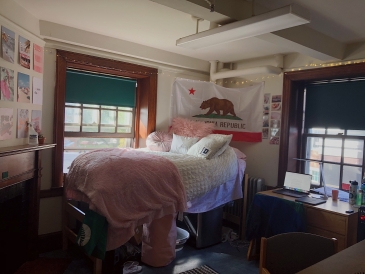 Today, I thought I'd reflect on my Dartmouth move in experience and share how I've been adjusting to residential life at West House so far in the "new norm."

The tree outside my door becomes more and more red each day, I ordered a Pumpkin Spice Latte from Starbucks the other day, and on several occasions have stopped dead in my tracks to enjoy the beautiful New England foliage.
Dartmouth may be your dream school, and you might be over the moon with gratitude to be staying in a gorgeous autumn-leaf strewn campus beneath a perfect blue sky. But be that as it may, adjusting to college life right now isn't easy.  

Being gone from campus for a full year and now living off-campus, I am currently feeling some serious nostalgia for delicious food and amazing staff of Dartmouth Dining Services (DDS).


QuestBridge is a non-profit organization that connects high-achieving students with low-income backgrounds to fantastic institutions of higher education.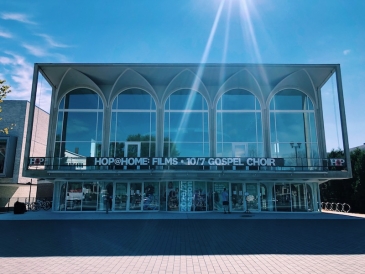 With Early Decision deadlines right around the corner, I thought I'd share a moment that made me super excited to submit my Early Decision application about a year ago.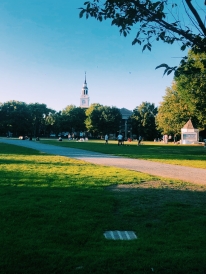 With Dartmouth students out of quarantine, campus has a feel not too different from that of a "regular term."