You are here
« All Posts by this Blogger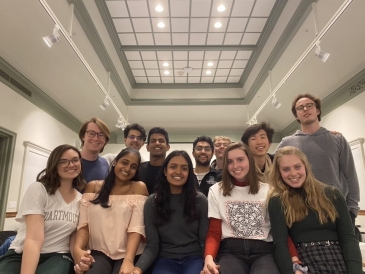 Clubs at Dartmouth
 common piece of advice that people gave me before entering college was to make friends through joining clubs on campus. After having been on campus for two terms, I can confidently report that this advice is very useful. Through my extracurricular activities, I have been able to meet wonderful people who I get along with and share similar interests. 
When you first step onto campus, it is easy to get overwhelmed by the sheer number of clubs that you can join. From the Dartmouth Outing Club to a cappella groups and even a formula racing team, there truly is a club for everybody. One club that I am involved in is the parliamentary debate team. When I tried out for the team, I had never debated before. However, I wanted to try something new and expand my horizons, so I decided to give it a shot. And I am so glad that I did! My teammates are some of the most fun, smart, and accomplished people I have ever met. Through meeting up to practice every week and traveling to competitions together, I have gotten to know them very well. 
Since there are numerous clubs on campus, it is natural to want to join as many groups on campus as possible. But, as many upperclassmen had advised me, it is better to focus on a few clubs that really interest you rather than to overburden yourself. It is common for students to be involved in a variety of clubs towards the beginning of the term, but soon start to prioritize attending some clubs over others. And that is totally okay! As a student, you are in control of your college experience. Take the time to explore your interests and discover what you are passionate about. But, also make sure to keep your wellbeing in check and to not put too much pressure on yourself. 
Through these clubs at Dartmouth, you can fuel your passions and meet amazing people along the way!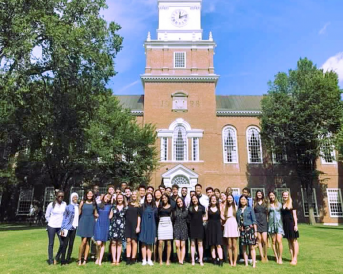 Here are 5 weird, small, and perhaps surprising things that make Dartmouth home for me.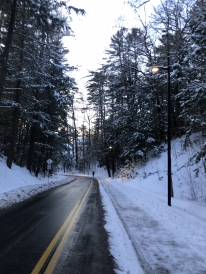 One question that prospective students tend to ask is: "What exactly is there to do in a small New Hampshire town?"

This week, I wanted to give you an example of what a day at Dartmouth (albeit long-distance Dartmouth) looks like.

I've been reflecting on the lovely past four years of my life, and I came up with this list of seven things to help you succeed and thrive at Dartmouth.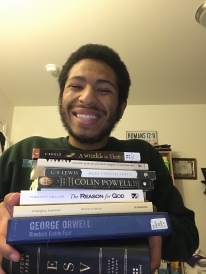 Even though I am not in Baker, that Dartmouth spirit of reading and learning is alive and well.

After talking with our new improv president for a while, we decided that we would do a Zoom show. Not only does performing allow me to share my comedy with my friends, it is just, in general, a great time!
It took a couple weeks, but then I arrived at the (rather obvious) conclusion that school shouldn't preclude my making pancakes or doing chores or watching Frozen II. Zoom does not render Dartmouth some unsympathetic entity.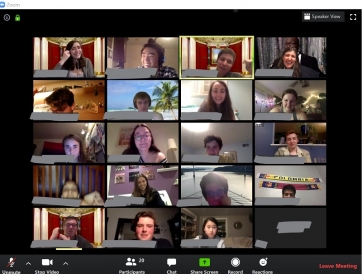 Spring has brought about many, many changes. For me, luckily, my extracurriculars are still on: same time, same people, except now over Zoom.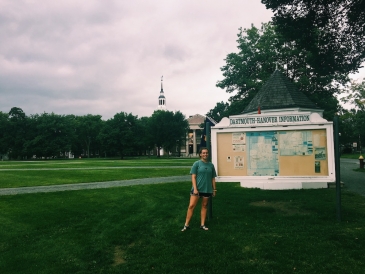 Like many of my classmates, Dartmouth is the first private school I've ever gone to. Coming from a small Southern town, the vast majority of people I know don't travel more than a few hours away for college.