« All Posts by this Blogger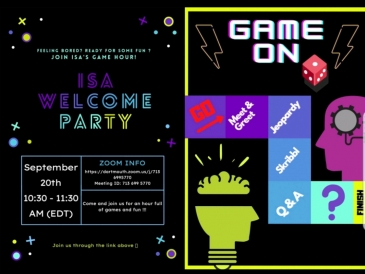 4 creative ways to stay connected with friends in a pandemic
As the novel coronavirus continues, self-isolation and social distancing has become part of our lives more and more each day. Being away from family or friends, especially for college students like us, can be difficult because we want to feel the love, presence, and support from our loved ones.
While away from campus and out of the US, I've found it extremely rewarding—necessary even—to stay connected with my friends, no matter how spread out we are across the world. Facebook, Instagram, Snapchat—you already know these. Looking for something more creative? Check out some of my unique ways to stay connected during COVID!
1. Emoji Check-Ins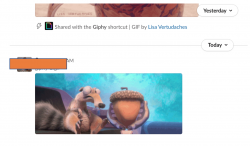 As the name suggests, emoji check-ins are when we send a emoji, gif, or a meme that represents how we're feeling. Quick and simple, it's a great way to keep your friends in the loop especially when you're juggling a busy class schedule. Sharing how the day/week has been and hearing about how your friends are doing through emoji check-ins also sends an encouraging message: "Hey, I've been busy but I'm still thinking of you!"

 

2. Fritz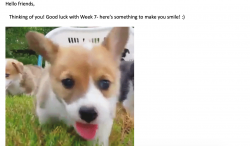 Dartmouth students love our lingo! A fritz is an email packed with gifs, rhymes, or poetic sentences we send to our friends. I love creating big, colorful emails, playing around with gifs, and making up silly poems for my friends. Whether it's a simple good luck wish for upcoming midterms or a morning message, I guarantee fritzs are a fun way to make your friends smile or laugh even if they're miles away!  
3. Virtual Game Night
Free for the night and up to spend more quality time with your friends? Host a virtual game night! It might sound like there's too much to plan but speaking from experience, all you really need is a good internet connection and one or two games, based on how much time you have. Some suggestions: a Netflix watch party, Kahoot, Name that Tune (virtual song-guessing game with karaoke), 21 Questions, and Charades!
4. Virtual socials
Now that fall term is well underway, clubs and organizations have transitioned into hosting virtual events and social events. From virtual trivia competitions and meet and greets to study break sessions and open socials,  I've found these events an opportunity to get a couple of friends together to participate. It will certainly be different compared to in-person hangouts but you have got to experience how fun it is to scream at your screen and celebrate with your friends!
These are some of the ways I have stayed in touch with my friends despite the distance and the time difference. Now more than ever, I've found it incredibly uplifting to build each other up and have people you can trust and depend on, no matter how far apart you are. At the end of the day, all you really need is just a bit of time, even if it's simply a minute for an emoji check-in. It's the thought that counts!