« All Posts by this Blogger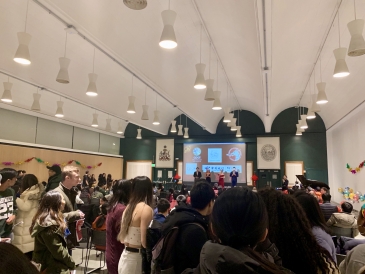 Celebrating Lunar New Year at Dartmouth
新年快樂! Happy Chinese New Year, everyone! May your holidays have been filled with lots of food, red envelopes, and friends and family.
Though I've always celebrated the lunar new year at home, this year I got the chance to experience the holiday while at Dartmouth. If I were to encapsulate exactly how Dartmouth celebrates such cultural holidays, I would say that there is no "one" event. Many student groups hold their own parties and gatherings, so much so that I knew of at least four (and there were definitely more) events spread out over the weekend. The largest one, however, is definitely the one led by the Dartmouth Chinese Cultural Society (DCCS), co-sponsored by OPAL, Korean Student Association (KSA), and the Chinese Student and Scholars Association. It was a Friday night, two-hour extravaganza with catering from the local Asian restaurants, performances by students and community members, and just an overall sense of community.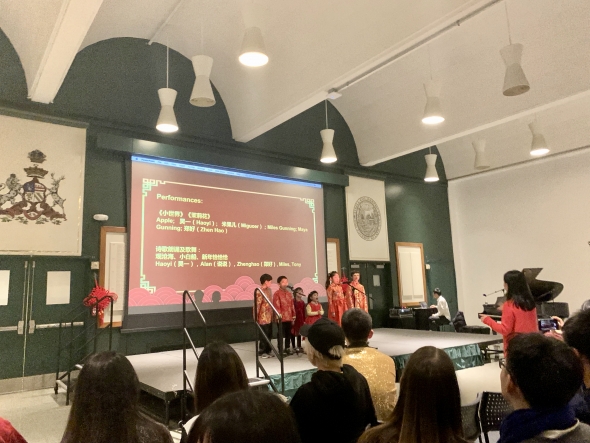 To be honest, I haven't had the chance to become very involved with the Chinese or Taiwanese community on campus, so seeing so many students together celebrating this age-old tradition made me a very happy camper. Even hearing a faculty member speak in Chinese to her children as they ate oranges made me feel nostalgic.
On Saturday, many other Asian groups were holding fun events. For example, DCCS held a dumpling-making party open to campus at the Thought Project LLC house and Agape Christian Fellowship (a religious organization targeted towards Asians and Asian-Americans) had dumplings and a baking party. Sunday night followed with more festivities as Street Soul, Dartmouth's amazing open dance group, had a hot pot social for their dancers with groceries from the nearby Yipings Asian Market in West Lebanon. And these were just the events that I, a freshman in only so many circles, knew about! I'm sure that other organizations such as KSA also held their own gatherings and friend groups made ramen and pigged out in the dorms.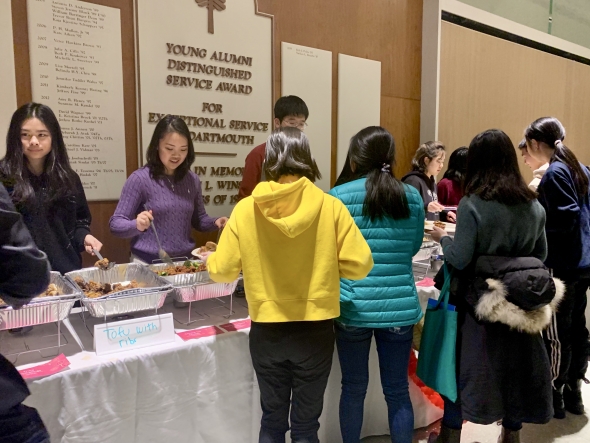 But, in short, one can see that students at Dartmouth will have no trouble finding a place to celebrate the lunar new year while at school. A particular aspect of this may be because our campus is rural, so one can't go out into the city the way you might do in NYC or Boston. Another reason could be that the Asian community is relatively small and close-knit, so everyone comes together. And while our dining halls do sometimes have noodles, stir-fry, and sushi, any person would tell you that simple frozen dumplings and fish balls hit the spot in a different way, especially after you've just come back from winterim and aren't used to campus dining yet. All of these factors combine to create a rather lively and perhaps unexpected sense of community. If you are someone who wants to spend their years at college immersing themselves in the campus and getting to know the students around you both in and out of the classroom, I invite you to come see if Dartmouth is the place for you! We'll be waiting for you when next year rolls around, with oranges and Asian snacks galore.