« All Posts by this Blogger
The 4 Seasons at Dartmouth
The four seasons are lovely anywhere, but the four seasons at Dartmouth are the cause for some of the best memories for many students! Because of the quarter plan, most students will get to experience every single season at least once, which is great because every time of the year has something special in store. Though people's experiences will look a little different for the next year because of COVID-19, the spirit of each season will still carry us through! Here is my take on the quintessential aspects of every single season. 
Fall: I think that fall holds a lot of excitement for all college campuses because it is the start of a new school year. Dartmouth is no exception! All student clubs love to see the new class come in and welcome them to their groups. During typical years, our big celebration weekend happens during Homecoming. Our freshmen walk around the legendary bonfire and the entire school celebrates with parties, alumni gatherings, and special events.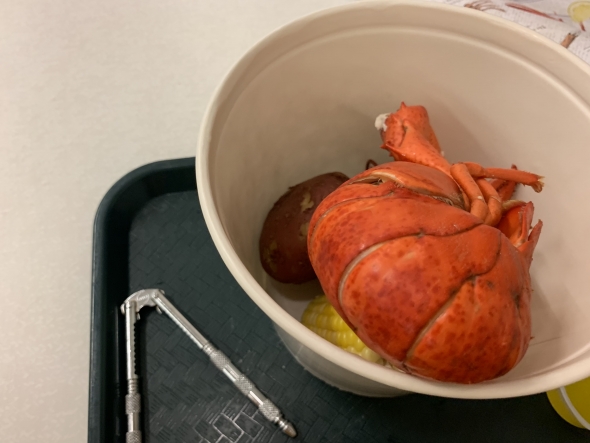 Fall in the Upper Valley is truly something that doesn't exist anywhere else. In fact, it may be one of my favorite seasons in general! During this time, the trees turn golden and the mountains look like they are polka-dotted with orange, yellow, and green. Time is marked by the changing of the leaves and all around you is inspiration for art. You can take trips to neighboring towns to get some last-minute summer treats like ice cream at Ice Cream Fore-U (a popular mini-golf and ice cream destination in Lebanon), hike Gile Fire Tower, and spend long afternoons on the Green with the farmer's market that comes to campus every week. For me, fall is cozy, homey, and really the epitome of the college lifestyle.
Winter: Unless you come from Minnesota or some other similarly cold state, take everything that you know about the cold and forget it! Your winters at Dartmouth are going to redefine "surviving winter" for the rest of your life as you trudge across campus at 7AM in the morning for drill or shuffle your way back home after a late party. While the winter this past year was really mild, most winters are said to be chilling and lacking sunshine, so much so that I even had to take supplements in order to not be too affected by seasonal depression.
However, a little bit of cold never stops campus life! Though the outdoor weather can be pretty brutal, our student body pulls through together. Our big party weekend in the fall is Winter Carnival, which revolves around a bunch of winter events such as ice sculptures, human dog-sled races, and a full-scale acapella show indoors (because even we need to be inside for some of the time). If I had to describe winter in a few sentences, I would say that it is cold (obviously) and actually very nostalgic. The activities that we have in the winter—such as drinking hot chocolate with friends, staying in for movie nights when it is just too cold to go out, or even the annual snowball fight—are reminiscent of a simpler time and I have a special place in my heart for this term.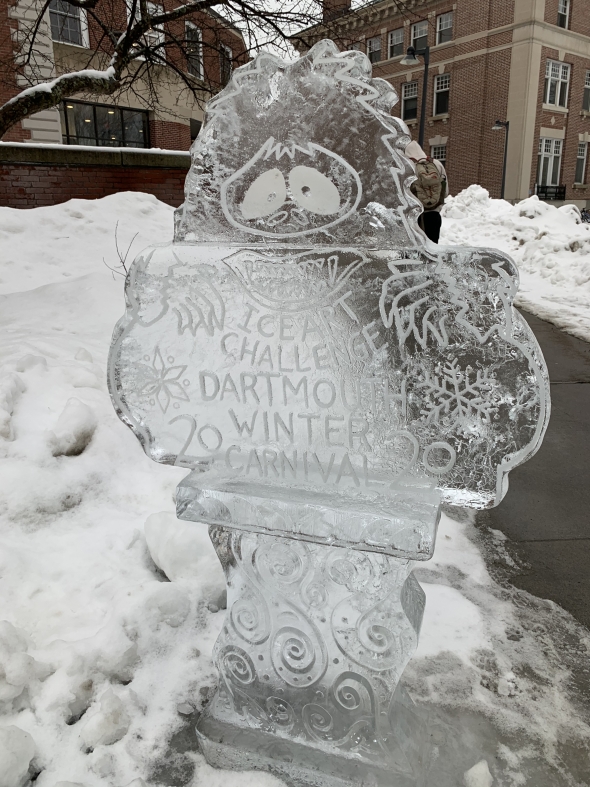 Spring: As a '23, my very first spring on campus was cut due to the coronavirus. This didn't stop me from learning about it in my first two terms! If you are trying to picture spring, just imagine sunlight streaming into your dorm room every morning, everyone putting away their winter coats for good and strapping on fun sandals, meeting friends to study outside Collis, and taking photos outside Baker-Berry when you aren't freezing. 
Spring is the most popular term for Dartmouth students and from the talks that I had gotten from upperclassmen, it is legendary. The big college weekend that happens during spring is Green Key, a weekend of concerts, parties, and free food. Since it is the most popular term, campus also bustles with life as students flock back to campus. While the first few weeks of the term may be slightly muddy as the weather adjusts from winter to spring, I have never heard a single Dartmouth student disparage spring (that prize would go to winter). I think I would describe the spring as lively and busy! Many students come back from study abroads or terms off during this time, affiliated sophomores are now fully integrated into their Greek houses, and everyone spends time celebrating the seniors during their last term.
Summer: Sophomore summer is an alluring aspect of the D-Plan for many people. Because of the way that the quarter system works, students can end up not seeing their friends for an entire year so the summer is a giant reunion for the sophomore class! Students only need 35 credits to graduate, so if one takes three classes a term for every term, one would have one extra class. Since there is a little bit of leeway in terms of course load, people can also opt to do a 2-course term during sophomore summer. All of these factors combine to make the summer a time of leisure during your fast-paced four years at Dartmouth.
The days are long, the dorm rooms are air-conditioned, and you feel like you have everything you could possibly ever want: all of your sophomore friends back on campus, an easier course load, and the ability to lounge around on the Green in the afternoon without 2000 people from other classes hurriedly walking past. From everyone I've talked to, sophomore summer was one of the most memorable times of their college experience, a time when they cemented friendships, found time to drift along the Connecticut River, and went stargazing when they took ASTRO 1.
Do you have a favorite season? Is there one you're dreading to experience in Hanover (looking at you, Californians). Whatever the case, I'm sure that you will be surprised, just as I was, to find that there will be something to cherish from all four seasons.