You are here
« All Posts by this Blogger
Self-Guided Outdoor Tour
Have yet to book an official tour? Don't worry! This post will help guide you around campus so you can visit the tour stops on your own! Feel free to utilize this Google Map to help navigate around campus and follow the walking route provided. I included brief descriptions at each stop to provide some context and cool facts. Ready to get started? 
The Green is the social hub on campus! Besides being the venue of our largest traditions such as the Homecoming Bonfire, Winter Carnival, and Green Key, it's a place where students study, play spikeball, and sometimes sleep.

No. 2

The Hopkins Center of the Arts, or the Hop

Designed  by the Lincoln Center Architect, Wallace K. Harrison, the Hop is home to the arts! Each year, there are world-class performances by individuals such as Yo Yo Ma, Joshua Bell, Hillary Hahn, and more. Better yet, student tickets are $10 or less!

No. 3

The Hood Museum of Art, or the Hood

Dartmouth has been collecting art since 1772 and the Hood is our special home for these pieces. There are over 65,000 pieces of art that includes works by Picasso and O'Keefe. Even students (specifically senior Studio Art majors) are able to display their work in the Art Galleries in the spring.

If you're visiting soon, you'll notice that Dartmouth Hall is still under construction, but will soon be the new home to the Leslie Center for Humanities and many language programs. A prominent way students study language here is through study abroad, with 60% of all undergraduates studying abroad at least once, 30% twice, and a lucky 10% manages to do so three times. With the D-plan, students have the flexibility to head abroad without falling behind (financial aid travels too!). 

 

Rauner is home to over 5 million rare and historic items, ranging from Shakespeare's first folios to Daniel Webster's hat and socks (which you can try on if you like)! Students are not even required to wear gloves because Dartmouth emphasizes a personal connection between students and their studies.

No. 7

Fairchild Physical Sciences Complex

This building is home to our physical sciences! Even if you're not a scientist, Dartmouth has distributive requirements in which you have to take a course in the sciences at some point. But don't worry, professors are open to help students through office hours, private meetings, or  just chat with you with our Take your Professor to Lunch program!

No. 8

Baker-Berry Library

This is one of my favorite places to study! With 9 libraries on campus, we have over 2.6 million print resources and 4.4 million within the system. Still can't find what you're looking for? Don't fret! Our Borrow Direct program that is hosted with 13 other institutions gives Dartmouth students access to over 60 million resources, all you need is your ID!

No. 9

House Center B or The Cube

The Cube is referred to as the living room space for some of our dorms; it has couches, study spots, a television, and a snack bar! Before arriving to campus all students are sorted into one of our 6 housing communities and will retain that affiliation regardless of whether in the future they choose to live in an LLC, Greek house, or off-campus. Think of it as Harry Potter...except we have 6 houses...and no sorting hat...and instead of quidditch we have intramural soccer, trips to Broadway, and apple picking…do I have to rethink this analogy?

No. 10

Class of 1953 Commons or Foco

Foco is one of our main dining halls on campus with rotating meals everyday but we have regulars such as pizza, pasta, salad and other fun foods. We also have two cafe-style spots (called Ramekin and Novack), where Starbucks drinks are served along with warm sandwiches, baked goods, and if you're at Ramekin, some amazing mac and cheese. Remember the Hop? Well the Courtyard Cafe is located there and serves quesadillas, burgers, fries, and  more. Lastly, Collis has a cafe with daily smoothies, bubble tea, made to order sushi, stir fry, pasta, and sandwiches. Long story short, we have quite a bit of options!

Collis is a student life center that has various study rooms, televisions, available gaming systems, pool tables and a few arcade games. There are events hosted almost all the time at Collis such as Collis After Dark bingo, roller skating, Pokemon scavenger hunts, build-a bear workshops, and more!

No. 12

Robinson Hall, or Robo

A few of our popular clubs reside in Robo. First up, we have the Dartmouth Outing Club (DOC), which is one of the most popular ons. Besides hosting the traditional first-year trips, the DOC hosts regular outdoor trips, provides leadership and medical training, and maintains over 50 miles of the Appalachian Trail. The Dartmouth's office is also located here, which is not only our student run newspaper but America's oldest college newspaper. Lasty, we have our radio station, WEBDCR! From talk shows to ratings of Spanish music, students can tune in whenever to listen to what their peers have to share.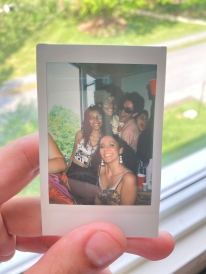 This was my first Green Key. Although a bit unsure of how these Dartmouth traditions work, I had a lovely experience! Come check it out!
Antônio Jorge Medeiros Batista Silva
2025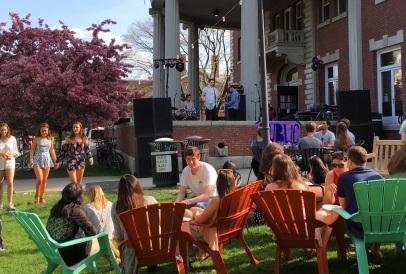 In this post, I share my first experience with Green Key at Dartmouth

Brandon Mioduszewski
2025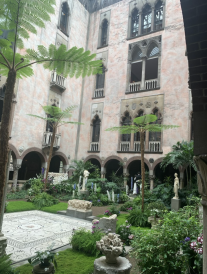 A weekend in big-city Boston allowed me to reflect on Dartmouth's unique rural location.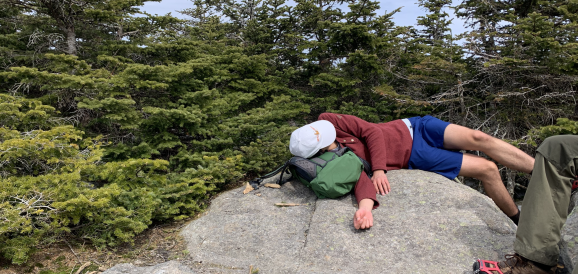 May so far has been full of spending time with friends, FoCo ice-cream, and enjoying the weather. If you're wondering what spring looks like at Dartmouth, look no further!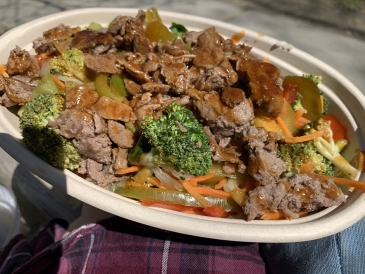 See what food I've had this spring through a photo tour!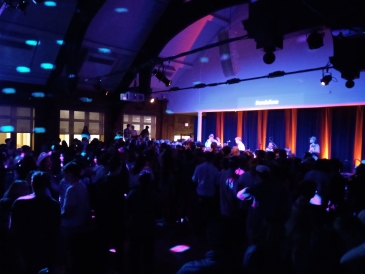 After 10 days in quarantine, I am finally back in society.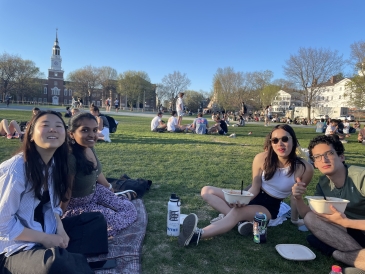 A perfect Monday at Dartmouth! Spring edition!!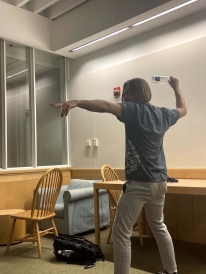 This week I designed a new sport – read on to find out how this relates to life at Dartmouth!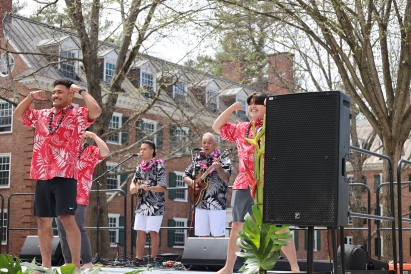 Three weeks out from the end of my first spring on campus, here are a few of my favorite things thus far!