« All Posts by this Blogger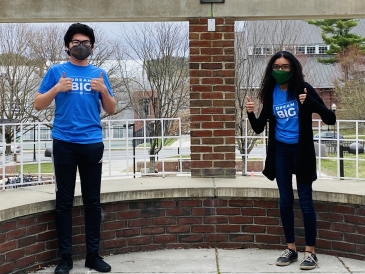 A Q&A with the Office of Admissions about QuestBridge!
Hi there! 
For those of you who don't know me, I'm Kiara, a '24 here at Dartmouth and a member of the QuestBridge Community. In this post, I respond to questions from the Office of Admissions about the culture and community at Dartmouth through the lens of a low-income student. You'll find my responses below!
Admissions Office (AO): Describe your community on campus.
Kiara Ortiz (me): Unique. Ambitious. Friendly. Communal. From hearing my dorm-mates play guitar every night to watching them seamlessly complete a problem in class, our diverse array of talents and energy ceases to amaze me. From casually debating politics at lunch to taking spontaneous adventures around our nature-filled campus, I can effectively say that the Dartmouth community is boundless in what students want to achieve and accomplish.
AO: How have professors supported you as you transition to college?
KO: I am blown away by the dedication of Dartmouth's professors and their commitment to their students. My professors not only helped me adjust to our course's academic rigor but also adapt to the new virtual format. From emails to office hours, to one-on-one appointments, I have formed meaningful connections with my professors as they help to make my transition to college as seamless as possible.  
AO: What does Dartmouth's financial aid mean to you?
KO: Without Dartmouth's financial aid, I would not have been able to attend the school I have begun to call home. As a QuestBridge student, my main priority during the college application season was to apply to schools that I knew I could afford. Dartmouth's commitment to meet 100% of every family's financial need is a commitment that allows me to attend this renowned college without worrying about how to pay for it.  
AO: Why did you choose Dartmouth? 
KO: It was the quirky, ambitious, tradition-filled community that drew me to Dartmouth. Aside from the rigorous academics and what seems like countless research opportunities, Dartmouth fosters a campus for students to grow into their true selves and share their unique talents. From wearing Santa costumes on random days of the year to having snowball fights at midnight, Dartmouth is a place where unique personalities are celebrated and appreciated.  
AO: How has Dartmouth enabled you to learn more about the world at large?
KO: Dartmouth's curriculum effectively encourages all of its students to complete courses and programs that study the interactions of the world around them. Each of the classes I've taken has an aspect that connects to understanding the world at large. Additionally, from my participation in Dartmouth's Coalition for Global Health and Great Issue Scholars network, it is evident that Dartmouth commits to fostering a community of global citizens. 
AO: What advice do you have for first-generation and/or low-income students as they choose a college? 
KO: My advice: don't shy away from any opportunity. I was intimidated and almost certain that I could not apply to phenomenal higher-learning institutions, such as Dartmouth because the cost would be a barrier. Yet, it was through constant research, connecting with people, and persistence that I realized I could afford to come to school here. The pathway to get to your goal might be difficult and frustrating, but with diligence and ambition, there is always going to be a way to find what you're searching for.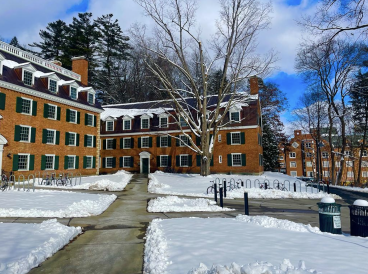 Why Dartmouth chose me, and why I, in turn, chose Dartmouth — and maybe you should too.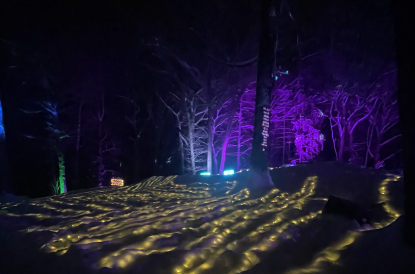 Are you from somewhere outside the US and hoping to come to Dartmouth? Read this first!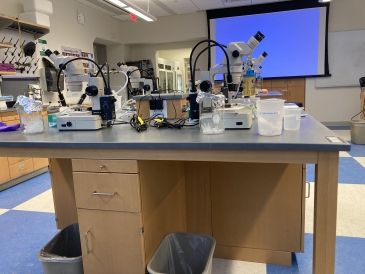 This term, I had the opportunity to work in a lab for the first time at Dartmouth, through the WISP program and my biology class!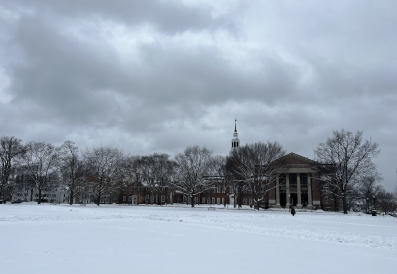 Instead of reflecting on what made me choose Dartmouth then, I want to elaborate on what makes me choose Dartmouth every single day I spend on this campus.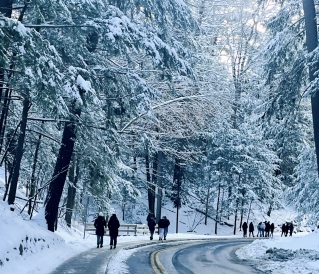 Why Dartmouth? As the College prepares to roll out decisions this month, meet a few students I interviewed as you begin imagining what your Dartmouth could look like!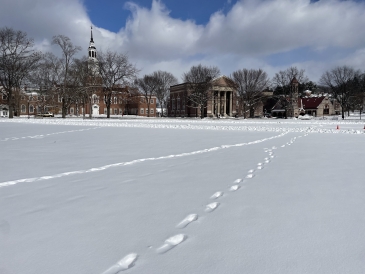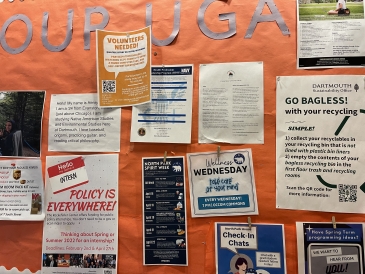 Join me as I break down my experience with jobs on campus: from admissions blogger to undergraduate advisor, research assistant to tutor.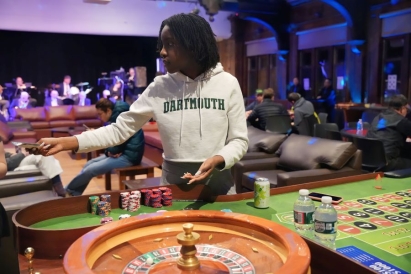 Some would argue learning how to play a game is equally as important as learning how to find the derivative–that some would be me. Find out what Student Life looks like at Dartmouth!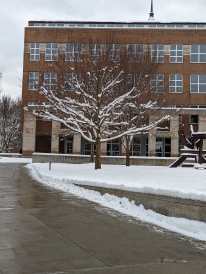 Here at Dartmouth, our small student body and undergraduate focus mean that undergraduate research is not only possible, but common! Read on to find out more…