You are here
« All Posts by this Blogger
Life Updates!
Hi everyone, welcome back to my blog! Just as a reminder, my name is Kiara and I am a '24 from New York City! I took a long break from blogging and I am deciding to give you a few updates on what is happening in my Dartmouth journey. 
I am currently on-campus with most of the '24s this summer term as part of a tradition we call "Sophomore Summer." This summer usually entails opportunities for community building, leadership, and fun. With most upperclassmen away on off-terms, sophomores have the ability to lead clubs and organizations for the term. Additionally, more decide to complete research projects and are able to lead projects in their respective labs. But, above all, summer is a fun time! Though still taking classes, most choose a lighter course load or even take only two courses. There is more time to go swimming, kayaking, hiking, and more! 

No. 2

I went on my first hike!

The Dartmouth Outing Club (DOC) is the oldest and largest collegiate outing club in the United States. Most students interact with the club at least once, and it is mainly first through Trips! Most students will attend "First-Year Trips," but I participated in "Sophomore Trips" or Strips, which is the same concept except that it happens sophomore year. As a city person, hiking—or even grass for that matter—is not something I usually interact with. But, participating in Strips placed me outside of my comfort zone, taught me to appreciate the outdoors, and gave me way too many bug bites. (I have a separate blog post related to Strips if you are interested!).

No. 3

I got a job at Dartmouth Health!

Over winter term, I was looking for ways to gain more clinical experience and expand my horizons. Our Health Professions Program (HPP) includes pre-health mentors that will constantly send out opportunities available to Dartmouth students. One of these opportunities was a job in the ophthalmology department at Dartmouth Hitchcock Medical Center, which is the hospital right in Lebanon. I now work there as an Ophthalmic Assistant where I have been able to scribe for doctors, conduct visual field tests, dilate patients and generally help around the clinic when needed. The doctors in the clinic are incredibly helpful and open to having Dartmouth students, which is wonderful.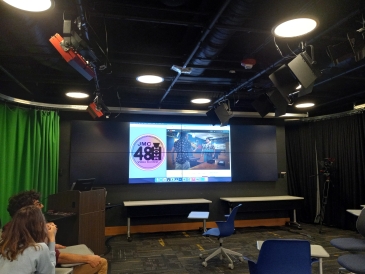 Let's be honest; college life does get a bit repetitive. My favorite ways of coping are to catch movies, or watch live events at the Hopkins Center for the Arts.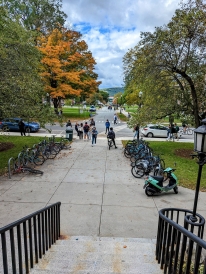 Dartmouth is a small place and so finding people is a pretty easy task. One great way of doing this (and the subject of this blog coincidentally) is through clubs and extracurricular activities!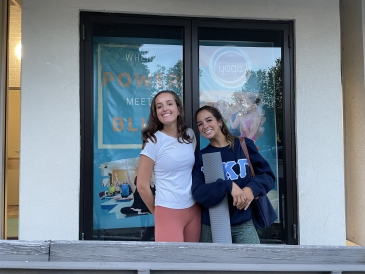 Hanover boasts an amazing yoga and barre studio on Allen Street called Mighty Yoga. I love going to yoga since it gives me the opportunity to decompress or energize the start of my day.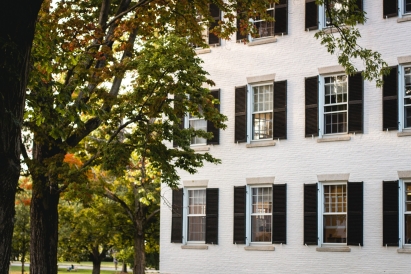 What's drill at Dartmouth? If interested in language programs on campus, read on!

Brandon Mioduszewski
2025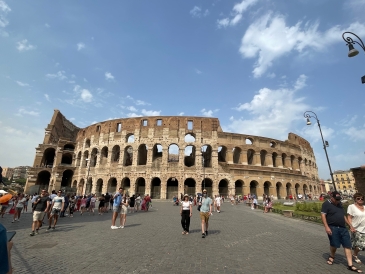 Are you scared to study abroad because of finances? Well, with Dartmouth you don't have to be! During my study abroad in Rome, the Financial Aid office helped me talk about finances abroad!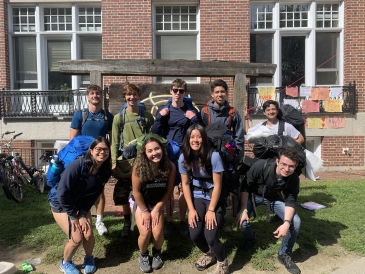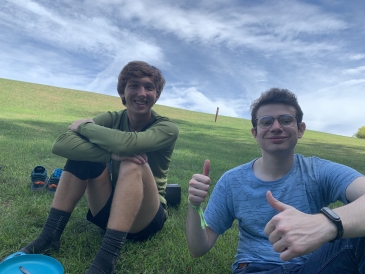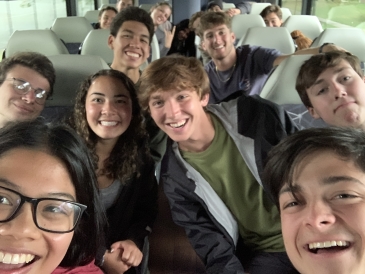 College life at Dartmouth moves quick—join me as I highlight my experience leading up to the 2022 Fall term, and I'll talk about some first-year student traditions along the way!

Over the weekend, my friends and I did a spontaneous road trip to Acadia National Park in Maine. I reflect on getting outside and embracing adventure!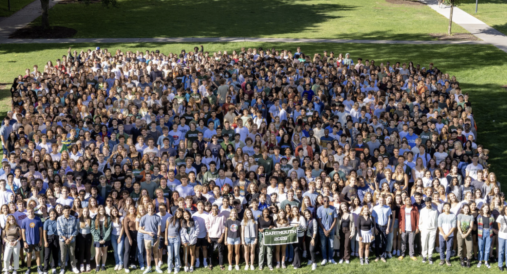 How does a creature of habit thrive in the unknown? Follow along as I make sense of my first three weeks at Dartmouth!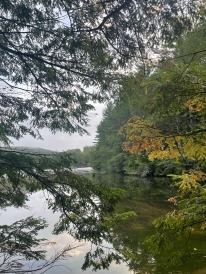 This week, I talk about how I've begun my journey to find a proper and realistic work-life balance in college.