« All Posts by this Blogger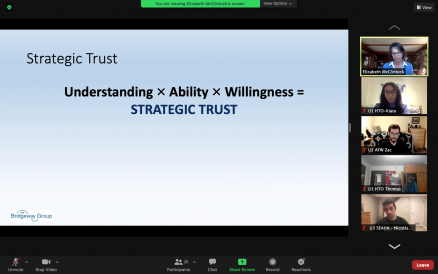 Global Health Simulation with Dartmouth Alum!
This week, two organizations, the Dartmouth Coalition for Global Health and Great Issue Scholars, were involved in a global health simulation hosted by Elizabeth McClintock '86 who is a Professor of International Negotiations at The Fletcher School at Tufts University, and the Executive Director of the Bridgeway Group! It was great to have a Dartmouth alum come back and host an event dedicated to proper negotiation and collaboration in the global health environment. It was inspiring to hear her experience, especially during this pandemic. 
The simulation focused on improving healthcare access in Kelau Besani, a nation of 25 million people in Southeast Asia. Specifically, we were tasked with improving a mobile health (mHealth) proposal in a country that faces significant technological disparities and gender inequities. The newly elected Minister of Health hoped to leverage the robust cellular telephone network to improve healthcare access, use, and surveillance. 
The simulation was interactive, and all participants were given a role prior to entering our virtual meeting. My responsibility as the Health Telecommunications Officer (HTO) was to determine which initiatives proposed would be best suited to scale up on the national level. But, I would also like to see social programs, such as improved birth registration, expanded and enhanced through the use of telecommunications. Before the simulation, I was given materials to read more about my role and position and briefly read about the other stakeholders before engaging with them officially in the meeting. 
On the day of the simulation, Professor McClintock engaged us through a presentation dedicated to negotiation topics and ways to communicate with our peers. Notably, she introduced the "5 P's" to us, which helped us understand our purpose for the meeting, the product or what is expected from the meeting, the people involved and who we might want to speak to first, and the process or the agenda of the dialogue. (The last 'P' was place, but was not necessary for our dialogue, considering we were all on Zoom.) After our preparation time, we were sent into our breakout rooms to begin the discussions. 
My group decided to start with any concerns we had with the mHealth initiative so that we could refer to them during the meeting. The stakeholders mentioned that their main concerns were the lack of political power of the newly elected Minister of Health, the lack of technology dispersed through the nation, and a shortage of trained doctors. With these concerns in mind, we were able to sustain thoughtful dialogue and come to a final proposal. Our final ideas were to first create a pilot program regionally, one in an urban town and one in a rural town, rather than immediately expand nationally. Additionally, we agreed to rely on certain stakeholders to provide more access to communication to citizens and healthcare providers, assist in training healthcare workers, and ensure the Minister of Health is in constant communication with other government officials to supplement for his lack of experience. 
This simulation not only increased my interest in global health but also provided all participants with great techniques to negotiate and collaborate with others.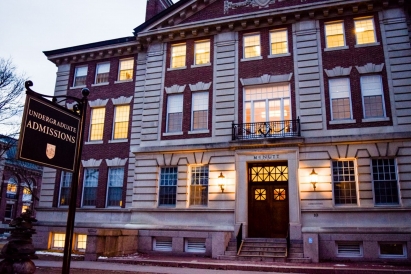 One of the first projects I'll be working on is reviewing our content and messaging for international students.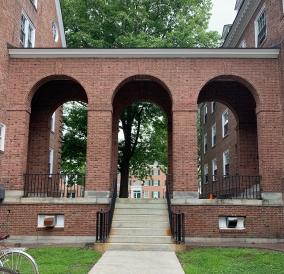 Dartmouth is known as a liberal arts college (LAC), but what does that mean?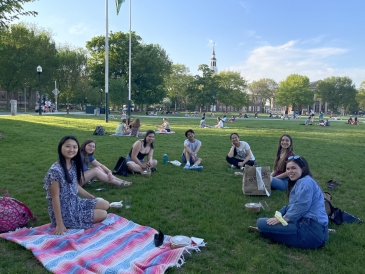 When I entered college, I was super excited to join The Dartmouth news staff, which is, fun fact, America's oldest college newspaper. Journalism is an awesome way to grow as a writer, hear stories, work on a passionate team, and report the truth!

I highly recommend Comparative Literature 39.10: European Fairy Tales, or, as I affectionately refer to it, "the fairy tale class."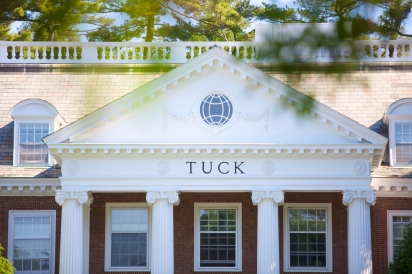 Although I'll be engaging in a variety of programs this summer, I wanted to first introduce the Tuck Business Bridge program, which I spent most of June partaking in!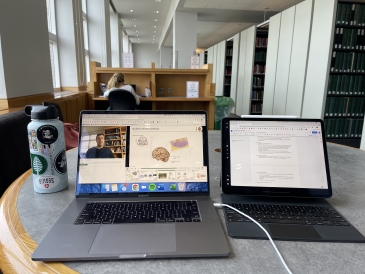 When I was applying to colleges, I absolutely loved watching 'A Day in the Life'-style vlogs. I wanted to share what a typical Monday at Dartmouth is for me to show there is truly never a dull moment here in Hanover, New Hampshire!

I've taken nine classes (three/term) ranging from international development to education to economics. I can't believe this term will wrap up my freshman year. Come learn about my English, psychology, and math classes I'm taking this spring! 

We're just past the halfway point for spring term! For this blog post, I wanted to write about my classes because 1) I'm absolutely loving them and 2) I think they are reflective of some standout strengths of the Dartmouth curriculum.

"Undergraduate focus!" "Undergraduate focus!" "Undergraduate focus!" But what does that mean? It means the professors and faculty are extremely approachable and help you in your educational journey any way they can!