« All Posts by this Blogger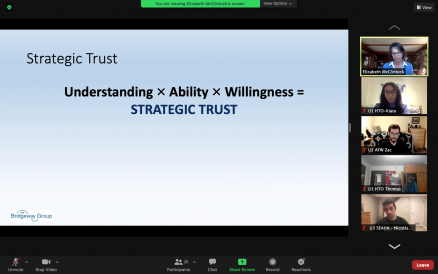 Global Health Simulation with Dartmouth Alum!
This week, two organizations, the Dartmouth Coalition for Global Health and Great Issue Scholars, were involved in a global health simulation hosted by Elizabeth McClintock '86 who is a Professor of International Negotiations at The Fletcher School at Tufts University, and the Executive Director of the Bridgeway Group! It was great to have a Dartmouth alum come back and host an event dedicated to proper negotiation and collaboration in the global health environment. It was inspiring to hear her experience, especially during this pandemic. 
The simulation focused on improving healthcare access in Kelau Besani, a nation of 25 million people in Southeast Asia. Specifically, we were tasked with improving a mobile health (mHealth) proposal in a country that faces significant technological disparities and gender inequities. The newly elected Minister of Health hoped to leverage the robust cellular telephone network to improve healthcare access, use, and surveillance. 
The simulation was interactive, and all participants were given a role prior to entering our virtual meeting. My responsibility as the Health Telecommunications Officer (HTO) was to determine which initiatives proposed would be best suited to scale up on the national level. But, I would also like to see social programs, such as improved birth registration, expanded and enhanced through the use of telecommunications. Before the simulation, I was given materials to read more about my role and position and briefly read about the other stakeholders before engaging with them officially in the meeting. 
On the day of the simulation, Professor McClintock engaged us through a presentation dedicated to negotiation topics and ways to communicate with our peers. Notably, she introduced the "5 P's" to us, which helped us understand our purpose for the meeting, the product or what is expected from the meeting, the people involved and who we might want to speak to first, and the process or the agenda of the dialogue. (The last 'P' was place, but was not necessary for our dialogue, considering we were all on Zoom.) After our preparation time, we were sent into our breakout rooms to begin the discussions. 
My group decided to start with any concerns we had with the mHealth initiative so that we could refer to them during the meeting. The stakeholders mentioned that their main concerns were the lack of political power of the newly elected Minister of Health, the lack of technology dispersed through the nation, and a shortage of trained doctors. With these concerns in mind, we were able to sustain thoughtful dialogue and come to a final proposal. Our final ideas were to first create a pilot program regionally, one in an urban town and one in a rural town, rather than immediately expand nationally. Additionally, we agreed to rely on certain stakeholders to provide more access to communication to citizens and healthcare providers, assist in training healthcare workers, and ensure the Minister of Health is in constant communication with other government officials to supplement for his lack of experience. 
This simulation not only increased my interest in global health but also provided all participants with great techniques to negotiate and collaborate with others.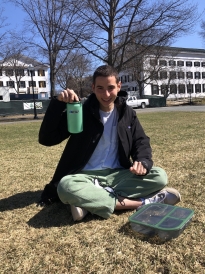 Spring has sprung in Hanover and the term feels like it's really getting off the ground with classes starting up in full swing, warmer weather, and the occasional muddy day.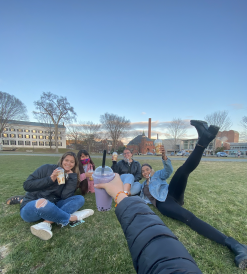 Wondering what a two-course term at Dartmouth is like? Well, here's the scoop!

Thinking back, this winter has been a whirlwind. I wanted to use this final blog post as an opportunity to organize my thoughts and share some reflections as I move into my final term!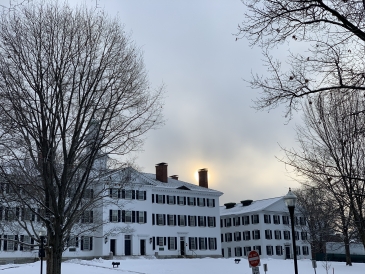 This one's for you intrepid, amazing prospective students!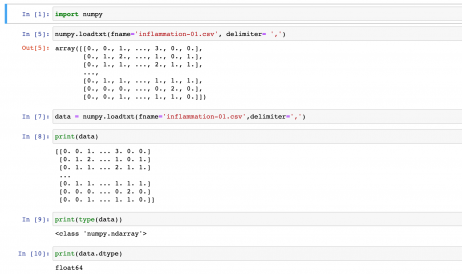 One of Dartmouth's programs that I have had the pleasure to take part in is the Women In Science Program!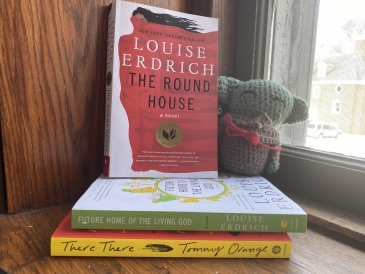 Dartmouth is home to a ton of different departments, but one of my favorites is the Native American Studies (NAS) department. Let me tell you why you should take a NAS class at Dartmouth!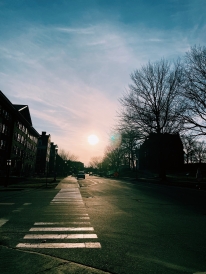 When I told my friends about the class, they were confused: how could a public speaking class be taken asynchronously?

Growing up, I remember vaguely hearing of a number of fellowships, whether from my older sister, parents, friends' siblings, etc., but I didn't know much about them.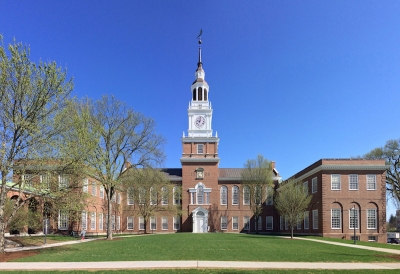 When I was in high school, my teachers told me college is harder than high school. But until I came to college, I never quite understood what they meant.