You are here
« All Posts by this Blogger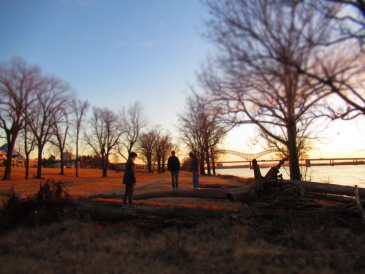 My Weird D-Plan
A fun fact about me is that I'm technically not a '24. As my Dartmouth email shows, I'm a '23 both socially and for administrative purposes—that is, I matriculated in fall of 2019, intending to graduate in spring of 2023.
And then, the spring of my freshman year, COVID happened.
Many people my age had our respective bildungsromans interrupted. If you're a high schooler, you can likely relate. I was lucky in that, firstly, none of my loved ones got serious cases of COVID, and secondly, I had a lot of flexibility because of the D-Plan, Dartmouth's unique quarter system.
I took remote classes my spring freshman term at my parents' house in Eads, Tennessee, and I quickly found I did not like online classes. I decided to modify my D-Plan so I could "wait out COVID." At the time, as you might remember, we didn't know how long this quarantine thing would last, so I took off my fall term of sophomore year. I knew I could make it up with summer terms, so I still expected to graduate in spring of 2023. Even though Dartmouth and every other college was in chaotic upheaval, my D-Plan modifications went through without a hitch.
I was still disappointed—I'd considered going on the Russian LSA in my freshman summer, which was clearly not going to happen anymore. But there was plenty to be thankful for. I had a small sliver of the Dartmouth community with me—my new Dartmouth friend Spencer lived a fifteen minute drive from my parents' house.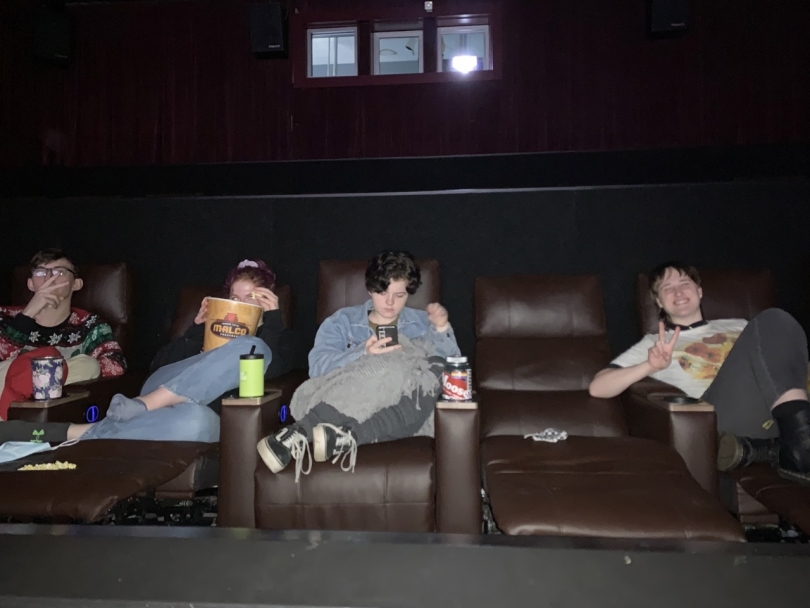 When my spring term classes ended, I faced the prospect of two off-terms in a row during a time when internships and many jobs were also shut down. I went back to work at my high school job, shift manager at a local restaurant. I'll never forget working full-time in a restaurant during COVID. Our health protocols got stricter, customers were both kinder and more on edge, and we could only serve take-out. We took regular COVID tests during allergies, summer colds, and sniffles, fearful that we'd be forced to take a two week break because of a positive result. For me, the stakes were lower, because I was living with my parents and didn't need the money to survive. For many of my coworkers, however, getting COVID meant both a health scare and two weeks or longer without income.
Eventually, I moved into Memphis proper with Spencer and two of my high school friends. Since we were all working, we split rent on a house in Midtown. We all got better at cooking and looking after ourselves, and we spent countless hours out on the porch, waving to neighbors from a safe distance.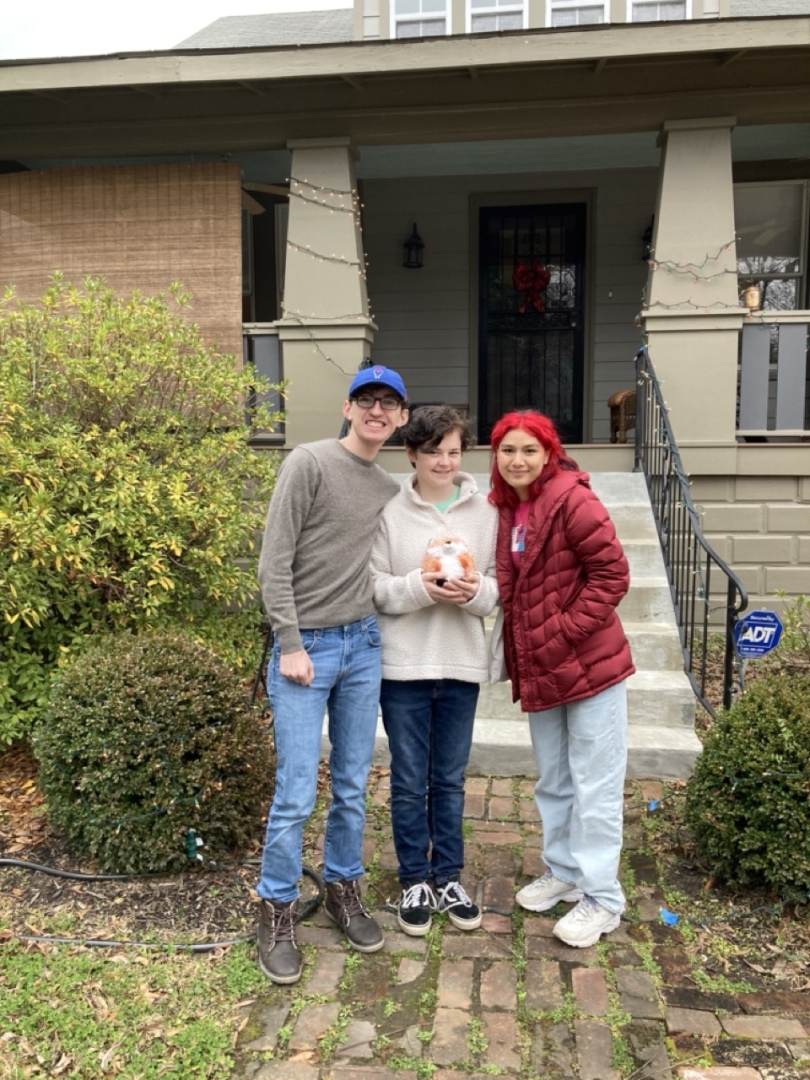 During this time, I began to realize COVID was going to drag on a little longer than I'd thought. I reached out to my former Writing 5 professor, who had worked in an industry I was interested in—publishing. Among other spectacular advice, she suggested I apply for the University Press of Mississippi's acquisitions internship. Normally the internship occurred in Jackson, Mississippi, but because of COVID, the position was made remote. So I stayed in Memphis and worked for UPM full-time to get an old civil rights activist memoir republished, as well as new scholarly works peer reviewed.

I was planning to go back to Dartmouth in my sophomore winter term. But it increasingly seemed like online classes were going to continue for longer than I'd realized. Plus, I loved the work I was doing at UPM. Although my internship was supposed to end around Thanksgiving of 2020, my supervisors asked me to stay on through March of 2021—an offer I happily took. And with that opportunity secured, I modified my D-Plan once again to take off my sophomore winter and spring. Because this would push my graduation back, it wasn't as simple as the first time, but it remained fairly easy. I spoke with my undergraduate dean, who laid out all the steps for me, then received a brief letter of approval from a professor. After sending that and a document outlining my plans to the registrar's office, I was approved to modify my D-Plan to be five years long instead of four. I'd return to Dartmouth for the my (kinda) sophomore summer.
Since my internship with UPM was remote, I decided to temporarily move to Washington, D.C. to live with my aunt and uncle. There, I was hired for an in-person internship at the United States Naval Observatory's library. I split my time between this historic library, doing archival upkeep and inventory, and at home, where I worked remotely on UPM projects. Some of my favorite USNO projects included cleaning magic lantern slides, digging around in their basement for long-lost documents, and organizing astronomy journals for binding. I even got to see Kamala Harris's helicopter and motorcade!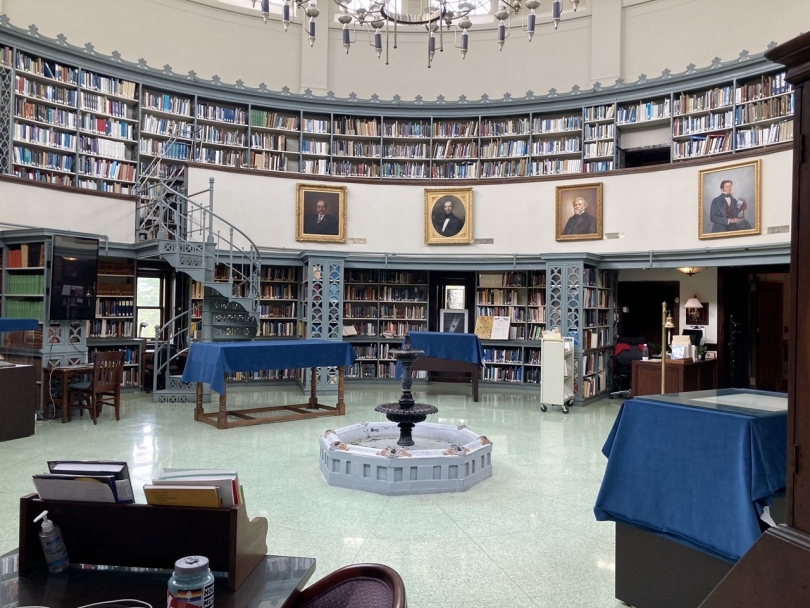 In May of 2021, I prepared to return to Dartmouth after more of a year of absence. I had a difficult choice in front of me. I could take all of my remaining "on" terms back-to-back, which would allow me to walk at graduation in spring of 2023 and finish my classes the following summer term. Or I could push back my graduation an entire year to spring of 2024. I decided that since tuition costs would remain the same either way, and I didn't have any rush to leave Dartmouth, I'd push my graduation back a year.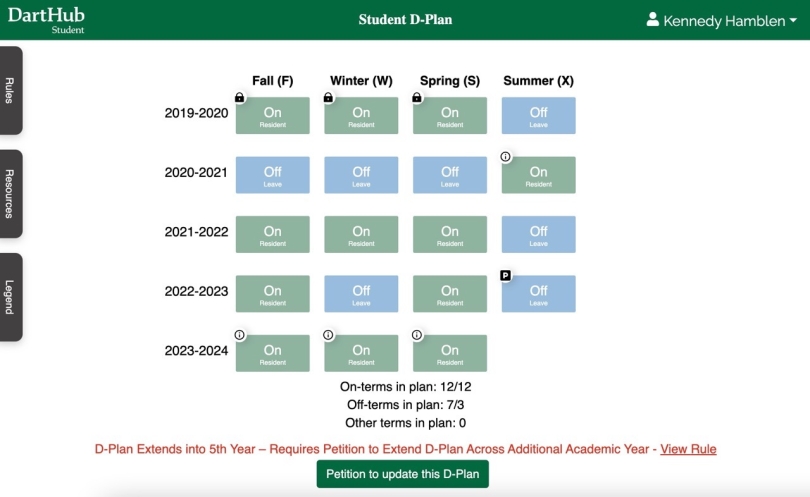 Looking back on it, my choices seem obvious; at the time, though, I was wracked with fear. What if I took all those off terms and didn't find anything to do during them because of COVID? What if COVID restrictions ended earlier than I thought and all my friends returned to Dartmouth without me? What was I going to do in 2023 after all my friends graduated? But I made new friends and kept the old, which is remarkably easy to do at Dartmouth. I'm grateful for all the opportunities I got during my off-terms, and I'd encourage future Dartmouth students to do "weird" stuff with their D-Plans too. If you get an opportunity, take it! That's what the D-Plan is for, after all. And if it requires you to get in touch with the registrar, don't sweat. They want you to succeed, and they're here to help you tailor your academic plan to your goals.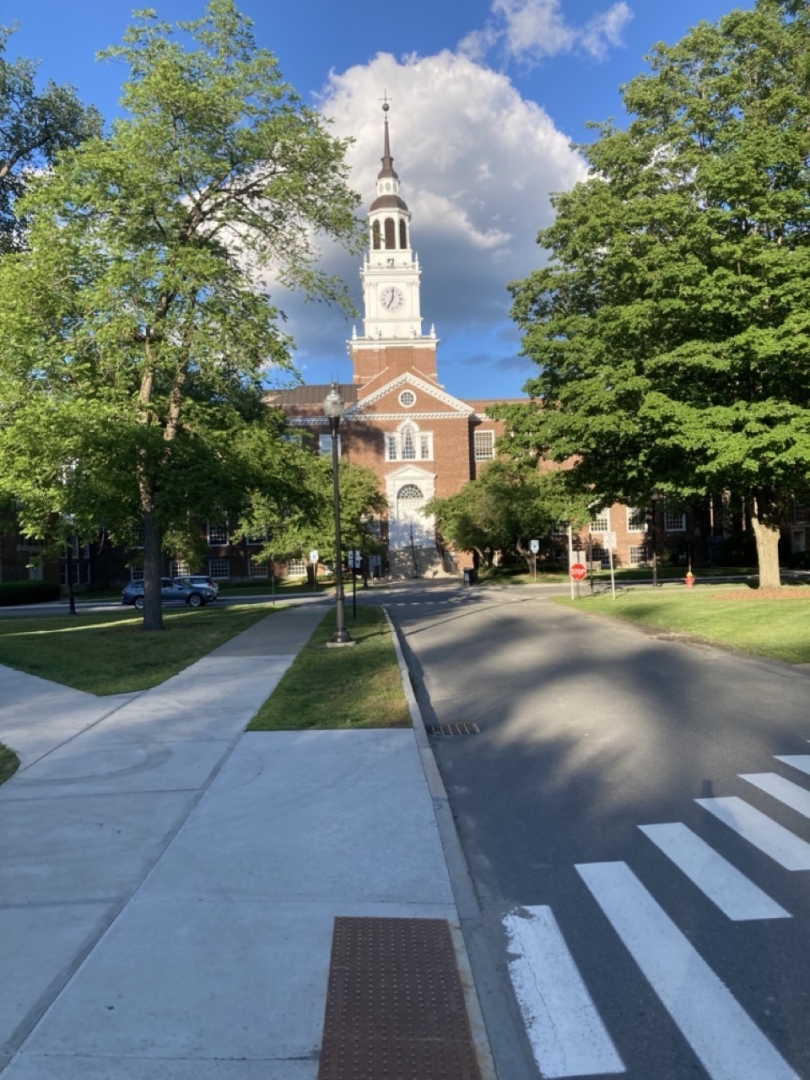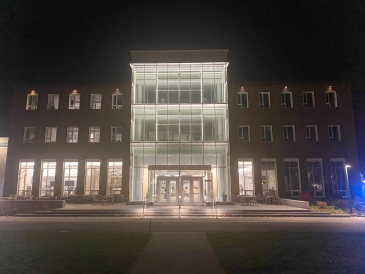 This term, I joined the Dartmouth Irving Institute's First-Year Fellows program, a new initiative designed to help first-year students get involved with sustainable energy at Dartmouth. Read about it here!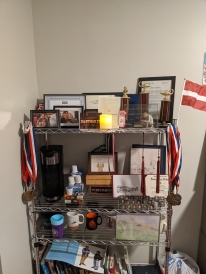 This is my second off-term of my Dartmouth career, and it's been quite unique. Let me walk you through it!

Read on to learn more about course selection at Dartmouth.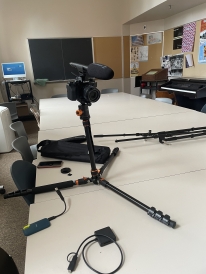 In this post, I share my experiences seeking out video production opportunities on campus!

Brandon Mioduszewski
2025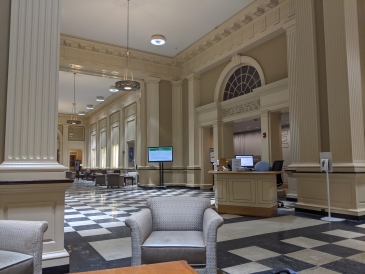 In my experience, some of the best courses I've taken at Dartmouth have been outside my immediate area of academic study, and I'd like to give you a term-by-term rundown of them in this blog!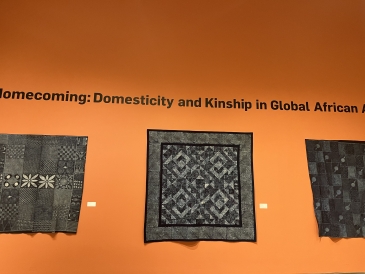 I am an intern at the Hood Museum of Art; read on to learn more!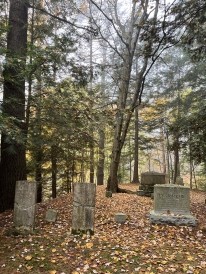 Recently, my Latin class learned how to make squeezes at the Hanover Cemetery!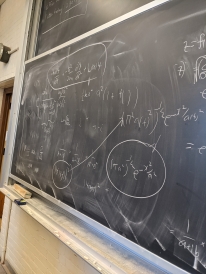 The liberal arts were a foreign concept to me back when I was applying – read on to learn about their merits!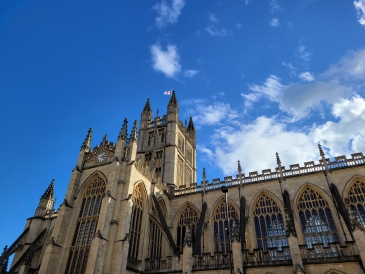 This week of my Foreign Study Program in London was packed with out-of-class academic activities, solo excursions, and cohort trips. Let me tell you more!