« All Posts by this Blogger
Studying the Vibes of Each Study Space
The two spots I mention in this post are the Collis Center for Student Involvement and "the Cube." Although there are several other places I have studied in—the Green, the Onion, Novack Cafe, Baker-Berry Library—I have decided to talk about these two spots for now. Collis Center is a key part of the daily lives of students at Dartmouth since it provides various services for students. The Collis Market can be found inside the center along with pool tables, study rooms, dining areas, and lounges. The Cube is the House Center for the Allen and South House community provides students with the opportunity to have a space for studying or socializing, as it is used for community events from movie nights to painting sessions.
 
No. 1

So-Casual-Yet-So-Special Vibes

I stumbled upon this perfect little area after losing track of time and rushing to find a place where I could log into my Zoom class. Usually, when I am in virtual classes the environment is either too quiet or comfortable for me to stay awake or too noisy and uncomfortable for me to stay focused. This normal and random location was honestly exactly what I needed! The seats were super comfortable and the lighting from the glass ceiling—unfortunately, not pictured—was perfect! I felt very awake with the lighting and despite feeling comfortable I actually felt very studious and focused because I could see other students doing their work as well or attending classes. It wasn't too quiet to the point where I would feel insecure talking in class, but there was enough silence for me to clearly hear my professor. 

No. 2

Let's-Scroll-Through-Tik-Tok Vibes

After several attempts trying to secure a study room, I was finally able to reserve a study room and was a bit disappointed to find out that I didn't feel as productive as I had hoped. Having an entire study room to myself was nice because I didn't have to worry about my volume or disturb others; however, it also felt like being in my dorm room and just relaxing. Perhaps, study rooms might be better when studying with a group. 

No. 3

I-Can't-Wait-For-Christmas Vibes

Do you want to experience the "rainy day vibes" but also feel productive?!?! This is the spot! After a morning of soft drizzles and windy weather, I decided to stop by Collis' Common Ground and settle down in one of their cushioned chairs not realizing that it was right next to a fireplace. Feeling a great urge to read and enjoy ~the vibes~ I decided to do some light homework reading and it felt so nice! Although I enjoy the readings I'm assigned for class, I also tend to get overwhelmed by the number of pages and stress out a lot while reading. The fireplace with the warm tones of the room eased my worries and made reading such an enjoyable experience. I felt so warm and at ease that it reminded me of Christmas. 

No. 4

I-Should-Go-To-A-Museum Vibes

The Cube is right outside of my dorm, yet I do not visit as often. I have gone about four times and was only able to actually study about twice. I imagine it to be more upbeat and lively during a regular term; however, it is mainly a study area as of now. Compared to the "old-fashioned" lounges in Collis, the Cube is very elegant and modern. It has bold colors on some walls and appears to be very minimalistic--not sure if that's because of the social distancing guidelines. To me, the seats are not as uncomfortable and it feels more like a social area than a place for me to focus. Despite this, there are days where it's really nice to be surrounded by a more modern atmosphere after spending a lot of time studying in Collis and its warmer-tone-colored walls.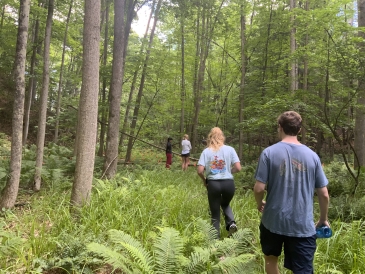 Catching dragonflies at the Organic Farm during my Agroecology lab, plunging feet first into the Connecticut River after class, and exploring the Upper Valley by electric scooter… all in one day! Welcome to Sophomore Summer.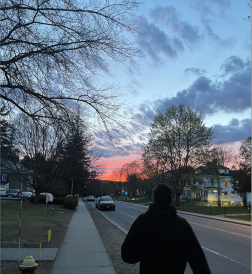 I want to share with you all the kind of friends that you can expect to make at Dartmouth.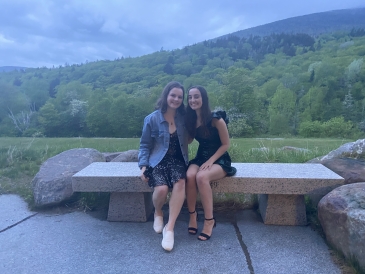 Memorial Day weekend held so many memories for me as the term begins to wrap up. One of those was DOC formal, a dance put on by the biggest club at Dartmouth!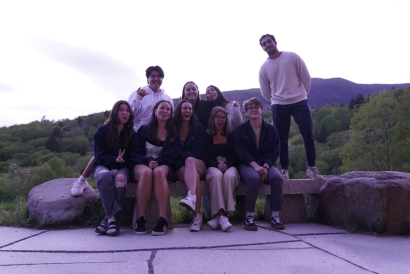 To celebrate a wonderful first spring term, my friends and I got together for a "lodj dinner" at the Moosilauke Ravine Lodge!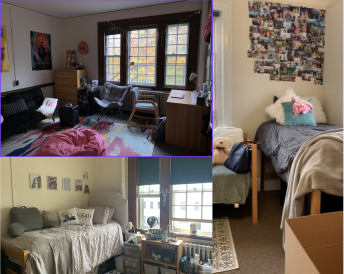 Ever wondered what freshmen dorms look like at Dartmouth? Here's a rough guide to Freshman dorms!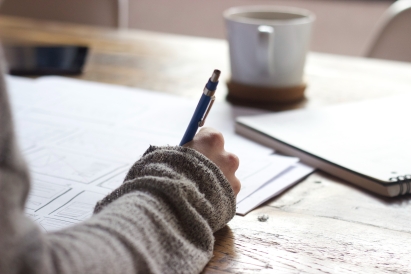 Procrastination: friend or foe? Read on to find out how I feel about this topic at Dartmouth!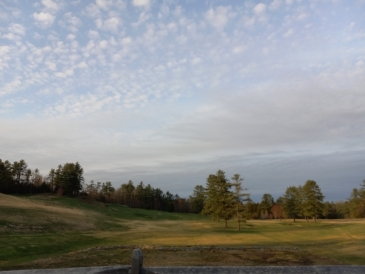 Here's what I have been up to during spring term!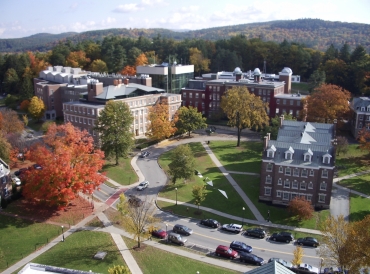 I wanted to make my last blog post for this academic year about the places in the Dartmouth community that I will deeply miss and have made amazing memories with the wonderful members of this community.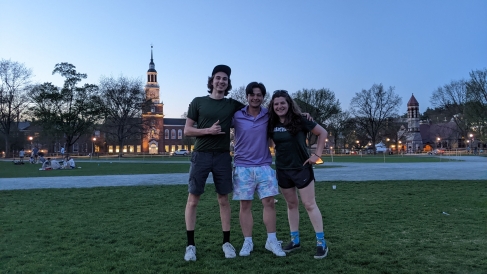 In the blink of an eye, my first year of college is over, and Dartmouth has catalyzed so many of the memories I've made so far!