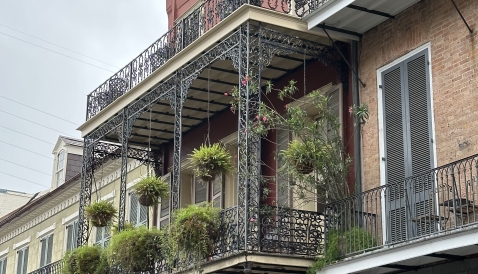 Expanding Past the Classrooms
This past week I traveled to Bulbancha (colonially known as New Orleans) to attend a national youth convergence that consisted of days of training, workshops, and action. While participating, I was able to connect several of the things I have been learning in my classes to the event. 
Upon visiting Bulbancha, I was able to connect the experience to one of my classes called Placing Anthropocene Stories: The Imaginative Space of Environmental Transformations in the Geography department. This class focuses on learning more about how stories of the Anthropocene are told, utilizing creativity to tell a story about the Anthropocene, and exploring possibilities for transformative changes that could lead to more just and sustainable futures. It was really exciting and cool to be able to connect both of these aspects together. For instance, one of the main aspects of the convergence, Power Shift 2023, was that it really focused on recognizing who has the power to make transformational changes in environmental justice. Moreover, it was really special as several discussions and workshops utilized different creative outlets to talk about power dynamics, empower young folks, emphasize collective action, and more.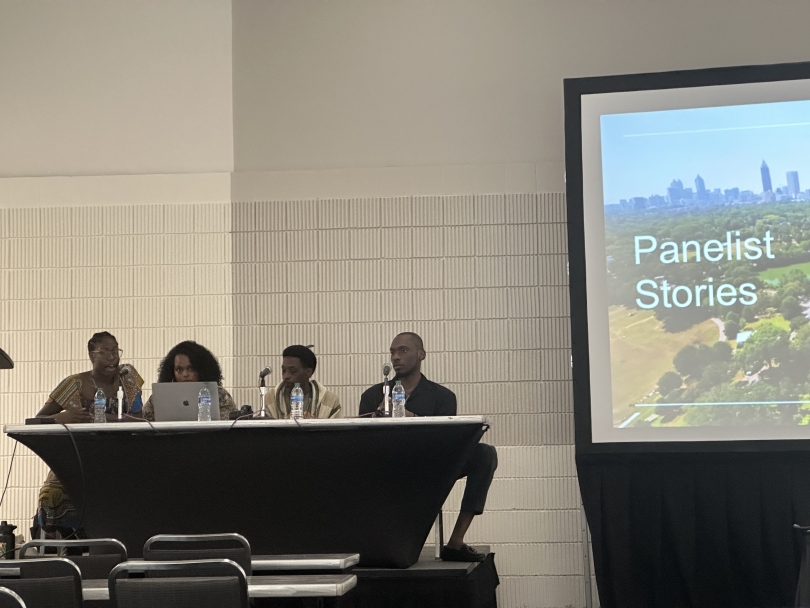 For instance, one of the sessions I attended utilized filmmaking to talk about Bankhead in Atlanta, Georgia – a community that has begun to be gentrified and is facing issues with the implementation of a park in the community. We were able to watch a short film that provided context and community input that described what was occurring in their communities. The panelists described this as a last defense to defend their community by giving power and agency back to the residents. Similarly, in class, our professor has provided us with further readings and held spaces for discussions that analyze who we are giving power to and what stories those people in power are telling. Moreover, he has encouraged us to try to tell our own stories via creative outlets like slogans, poems, and a final creative piece that describes the urgency of the Anthropocene. 
This was an opportunity presented by Our Climate, an organization that I have been working with throughout the past year. They were able to sponsor my travel and the cost of attendance. However, this could have also been possible, if necessary, through other grants. For instance, Dartmouth has several different funds that students can utilize to also attend workshops. The Rockefeller Center has a program called Rocky Student Mini-Grants that students can apply for to receive funding for individual students or cover the costs of an on-campus event or program by a student organization. They are able to provide registration fees of up to $300 or up to $1,000 for student groups. This opportunity allows students to continue their learning and experience through outside programs while at Dartmouth.