« All Posts by this Blogger
Conducting Research As A Freshman
One of Dartmouth's amazing qualities was always told to be its undergraduate focus, but I never knew what that exactly meant. An undergraduate focus at Dartmouth means that professors are there to help you foster your curiosity and knowledge by dedicating time outside of class to help you with difficult concepts or even providing you with the opportunity to do research. As a freshman, I have been able to do research with two professors and take part in amazing opportunities. At first, it was incredibly scary because I didn't think I'd be able to participate in these fields and much less start this early. However, it has been a great experience despite there being remote components. 
Both of my research opportunities have been within the Environmental Studies (ENVS) department and with women professors. During winterim (winter break), I was able to initiate my research project focusing on "Media Representations of Climate-Related Extreme Events" and I am currently still working on the project with the professor and a variety of students from other classes. As a research assistant, I have spent my time organizing excel spreadsheets to categorize data about several different article sources that illustrate the impact of climate-related extreme events. We hold weekly meetings with the professor and other research assistants to go over weekly tasks and ensure we have all completed our responsibilities. 
The other research I am participating in was obtained through the Women in Science Project (WISP), which aims to "create a collaborative learning environment where women can thrive in science, technology, engineering, and mathematics (STEM) fields." One of their methods of doing so has been to provide paid research opportunities for first-year students through a matching process. Currently, I am working with the "Agroforestry Project" alongside two other freshmen and we have been able to work with the professor and a graduate student to guide us through the research while being outdoors at the Organic Farm (O-Farm). The O-Farm serves as a place for students to enjoy the view of the Connecticut River, go sugaring, learn how to garden, or even do research! 
We are currently learning how to identify trees and our ultimate goal is to establish a long-term agroforestry census plot at the O-Farm and become part of the ForestGeo database. In doing so we will develop tree identification skills, learn how to conduct formal ecological forest tree and seedling surveys, and create a spatial database for trees. Being able to explore the outdoors and do research has been a refreshing experience!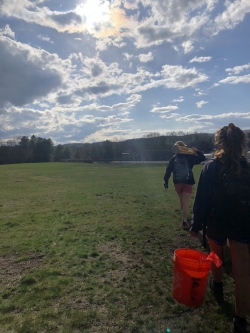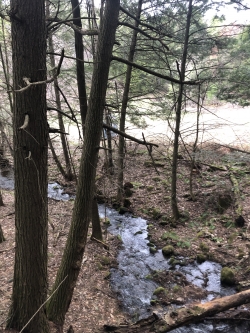 Through both interactions, I have been able to meet peers with similar interests to my own and learn a lot more about the faculty in the Environmental Studies department and the work they do. Several other research opportunities exist for students in various fields such as Sociology, Economics, Film and Media Studies, and many more. Doing research was something I had not known about nor considered prior to coming to Dartmouth but I know it would have made a big impact when choosing colleges. 
Wow, my freshman year at Dartmouth has really flown by! Towards the end of summer 2020, I received a warm welcome email from my Orientation Peer Leaders inviting me to join a Zoom call with around ten other of my classmates.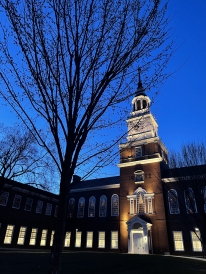 In no particular order, here are a few places and ways I love to spend my free time as a student at Dartmouth. I hope this post can give you a glimpse into how wonderful campus life can be!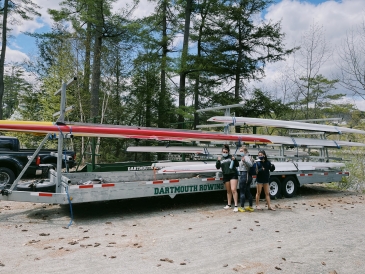 Here is a glimpse into the gorgeous outdoors that sits on and hugs Dartmouth's campus. On this fine May afternoon, my friends and I paddled down the Connecticut River for the first time now that the Ledyard Canoe Club opened services. We had a blast!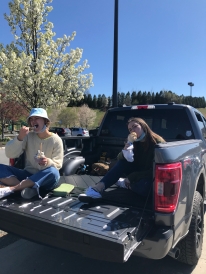 Spikeball on the Green, cherry blossoms in front of Baker….as spring is arriving here in the Upper Valley, I thought I'd write a quick post about my favorite things to do near campus this time of year!

This week, I had the amazing opportunity to take a rock-climbing class at one of the country's best climbing spots: Rumney, New Hampshire.

The trees are full, flowers are blooming, and the weather is gorgeous.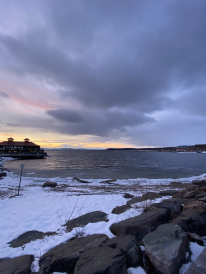 Although Dartmouth's campus can seem remote at times, there are actually lots of fun places to explore nearby! Read all about my day trip to Burlington here!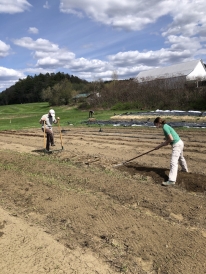 After a week of sloughing through midterms, I signed up for a Friday afternoon trip to the Organic Farm through the Dartmouth Outing Club.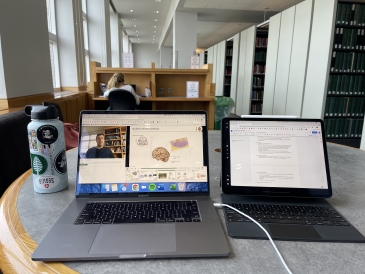 When I was applying to colleges, I absolutely loved watching 'A Day in the Life'-style vlogs. I wanted to share what a typical Monday at Dartmouth is for me to show there is truly never a dull moment here in Hanover, New Hampshire!