« All Posts by this Blogger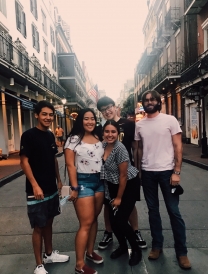 Virtual College, Meet New Orleans!
If you asked me if I saw myself spending my sophomore fall anywhere but Hanover a year ago, I would have definitely have said no. If you asked me if I saw myself in New Orleans…never, in a long, long time, but within just the start of this term, this city has already reached a very high rank on my list of cities.
Like many colleges, Dartmouth is a place where you can make some of the best friends of your life. And yet, because of its community and the way that the D-Plan works, I think that your friendships are fast-tracked; some of my first friends at Dartmouth are now my housemates after just two terms together — Dartmouth Difference, anyone?
Just to show you some of the adventures that make for the best study breaks, I want to tell you all about what we did between Zoom calls and computer science because honestly, it's too beautiful not to share.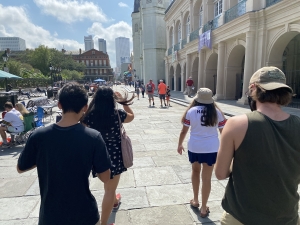 Currently, I'm staying with three of my friends, but to celebrate the end of Week 2, my friend Pete came down to visit us from Oklahoma. After an eight-hour drive, we decided to celebrate the next day with a little socially-distanced and masked excursion into the French Quarter — beignets, coffee, and beautiful buildings to spare at every turn. 
The beignets kind of reminded us of overrated, French-named funnel cake without the funnel, but we weren't about to be picky (especially after standing in line in Louisiana humidity). As a coffee critic, there was definitely room for improvement but anything but Keurig, right? 
The next day, we went out for Sunday dinner on Bourbon Street at a Louisiana restaurant for some authentic Cajun food.  Because of mood lighting, I didn't snap a blog-worthy picture but the shrimp po' boy was an absolute gamechanger. We actually were on a Zoom call during the entire dinner, which probably serves as the best metaphor for these times.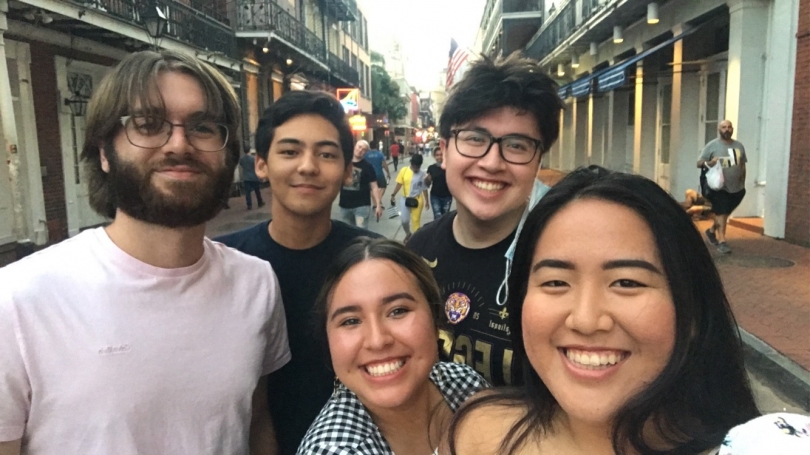 We finished the night taking pictures on Bourbon Street and enjoying all of the vibes that come with a New Orleans sunrise. It might be the beginning of fall, but even without New England foliage (which we miss so much), we're finding some photoworthy memories. 
Dartmouth people are the best people, hands down, and if you're thinking about coming here, just know that my friends and I couldn't imagine it any other way. We don't even need a campus!