« All Posts by this Blogger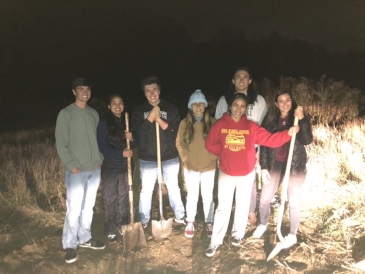 Hawaiʻi Meets Hanover: An Imu Pig Roast!
In my first post on the blog, I wrote about the magical power Dartmouth has that allows the world to come to this charming town. The weekend after Indigenous Peoples' Day, I was able to join Hōkūpaʻa (Dartmouth's resident Hawaiian Club!) in the preparation of a traditional Hawaiian pig roast for the community Harvest Dinner.
One traditional Hawaiian way to cook a pig is through the use of an imu — an underground oven created by digging a hole and heating smooth volcanic rocks. Members of Hōkūpaʻa got together and headed to the Dartmouth Organic Farm (commonly referred to as the O-Farm) where they picked up shovels and literally dug an oven. I wasn't able to join them for the creation of the imu, but when I arrived, it looked gorgeous. 
I met up with a couple friends and boarded a van a few hours later, making my way to the O-Farm. A handful of yards from the Connecticut River, the location was beautiful.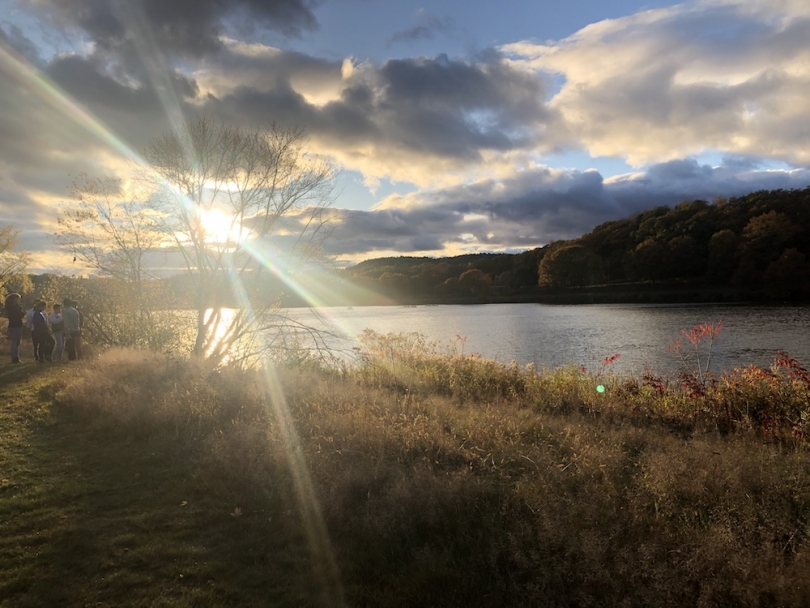 We managed to wrap a bunch of vegetables in tin foil and keep the fire going long enough to heat a ton of the rocks — the main heat source to cook our pork. After a few hours standing around a fire in powerful defiance of an unruly New Hampshire wind (and after inhaling just a little too much wet wood smoke), we put the banana leaves down, set our honker in his new home, covered him with banana leaves and replaced the dirt on the top of the oven and set to waiting for what the morning would bring. 
Thirteen hours later, we arrived back at the O-Farm to dig up our barbecued bacon. We were greeted with a beautiful smell and an even more beautifully cooked kālua pig. After cleaning up, we stuck the pig in the back of a truck, went to the Native American House on campus (commonly abbreviated as the NAH, which is a Living Learning Community dedicated to a greater understanding of Indigenous culture) and cut up our imu-roasted pig and vegetables to prepare for dinner later that night.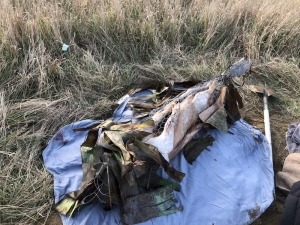 That evening, the community gathered to celebrate Indigenous Peoples' Month with a dinner featuring local ingredients and native dishes. It was a beautiful celebration of culture over some amazing food. If we're talking personal highlights, I'm a massive fan of this butternut squash soup I had — hot, perfectly spiced, and matching with the creeping winter weather. And, of course, the pork was bomb. 
I think that the imu roast and the dinner are just a couple more examples of how beautifully multicultural my journey has been so far. It's the small things that are the hardest to envision when you're thinking about college, but these singular experiences are just more pieces I'm adding to a growing mosaic of my freshman year — and hopefully you're just as excited to see the finished picture as I am. A hui hou — until we meet again!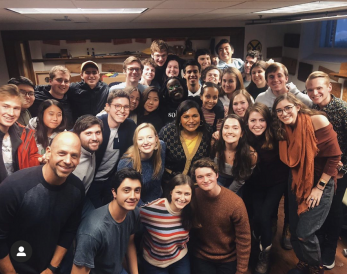 Sorry. I type fast when I'm excited. I wanted to make sure you read this clearly. I MET MINDY KALING!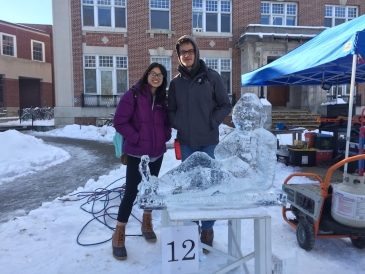 Over the past few days, the campus had been buzzing about Winter Carnival. I even watched a Loch Ness Snow Monster come to life. You know, typical Dartmouth for you.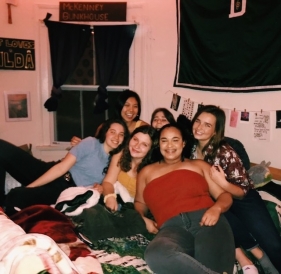 I've found there are a ton of ways to have fun here, even outside of Dartmouth's well-known Greek system. Here are some of my favorite ways to spend a Saturday!

A place that I have wanted to explore for forever is Quechee Gorge in Quechee State Park. For my friend's birthday over the summer, we planned an adventure of a day with brunch, a trip to Quechee, and dinner at her favorite restaurant.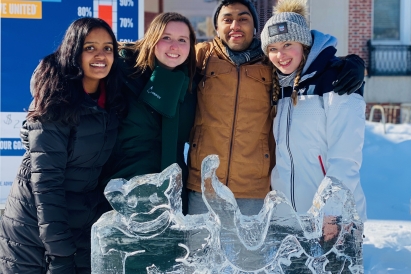 Winter Carnival is a weekend-long event that began in 1911 to admire the beauty of the Upper Valley in the winter and to celebrate the success of Dartmouth's winter sports teams.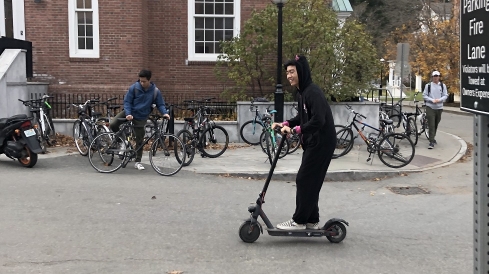 Now, I did my online research before coming here, but even then I am easily overwhelmed by the sheer number of weird, quirky, but undeniably fun traditions Dartmouth has to offer.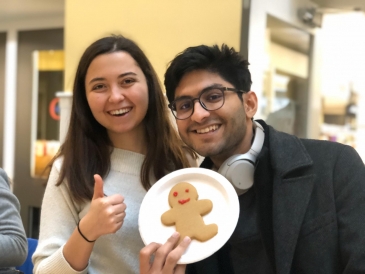 Celebrating your identity and having fun while doing it!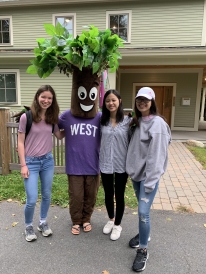 Looking back at my housing selection process, I realized there is very little information available about the LLCs. I wrote this blog post to tell you five reasons why I love the Humanities LLC.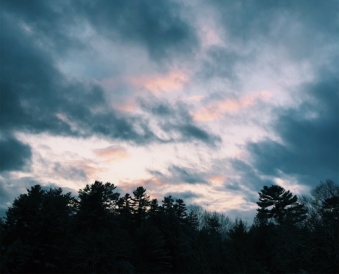 As a southerner, my biggest concern about Dartmouth was how I was going to cope with the cold. Luckily, I have a lot of friends that are also excited to embrace the snow with me, so I wanted to share how we've been enjoying winter term so far!