« All Posts by this Blogger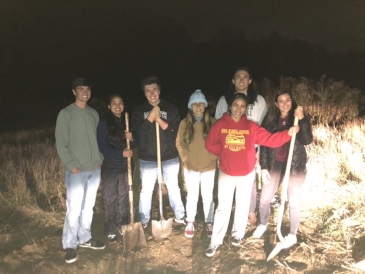 Hawaiʻi Meets Hanover: An Imu Pig Roast!
In my first post on the blog, I wrote about the magical power Dartmouth has that allows the world to come to this charming town. The weekend after Indigenous Peoples' Day, I was able to join Hōkūpaʻa (Dartmouth's resident Hawaiian Club!) in the preparation of a traditional Hawaiian pig roast for the community Harvest Dinner.
One traditional Hawaiian way to cook a pig is through the use of an imu — an underground oven created by digging a hole and heating smooth volcanic rocks. Members of Hōkūpaʻa got together and headed to the Dartmouth Organic Farm (commonly referred to as the O-Farm) where they picked up shovels and literally dug an oven. I wasn't able to join them for the creation of the imu, but when I arrived, it looked gorgeous. 
I met up with a couple friends and boarded a van a few hours later, making my way to the O-Farm. A handful of yards from the Connecticut River, the location was beautiful.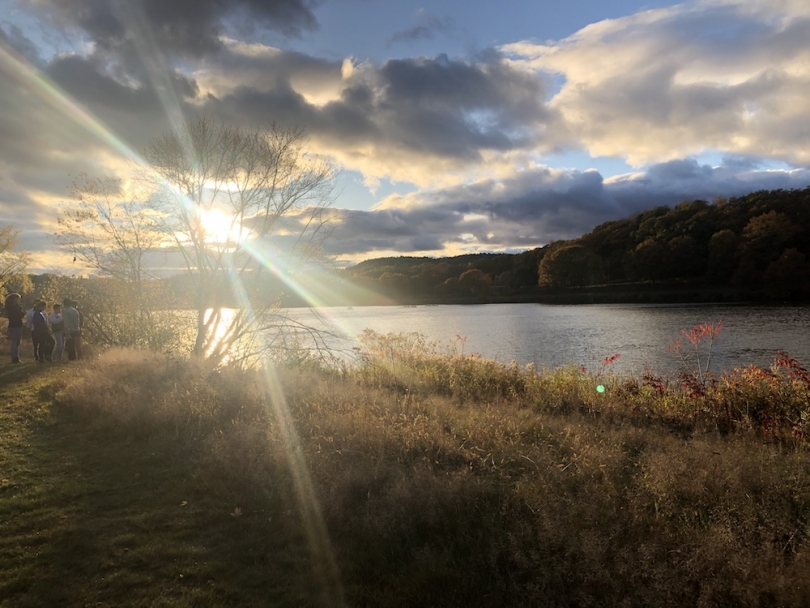 We managed to wrap a bunch of vegetables in tin foil and keep the fire going long enough to heat a ton of the rocks — the main heat source to cook our pork. After a few hours standing around a fire in powerful defiance of an unruly New Hampshire wind (and after inhaling just a little too much wet wood smoke), we put the banana leaves down, set our honker in his new home, covered him with banana leaves and replaced the dirt on the top of the oven and set to waiting for what the morning would bring. 
Thirteen hours later, we arrived back at the O-Farm to dig up our barbecued bacon. We were greeted with a beautiful smell and an even more beautifully cooked kālua pig. After cleaning up, we stuck the pig in the back of a truck, went to the Native American House on campus (commonly abbreviated as the NAH, which is a Living Learning Community dedicated to a greater understanding of Indigenous culture) and cut up our imu-roasted pig and vegetables to prepare for dinner later that night.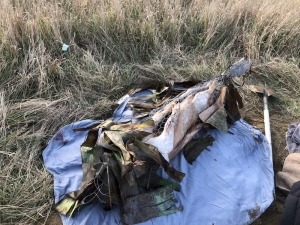 That evening, the community gathered to celebrate Indigenous Peoples' Month with a dinner featuring local ingredients and native dishes. It was a beautiful celebration of culture over some amazing food. If we're talking personal highlights, I'm a massive fan of this butternut squash soup I had — hot, perfectly spiced, and matching with the creeping winter weather. And, of course, the pork was bomb. 
I think that the imu roast and the dinner are just a couple more examples of how beautifully multicultural my journey has been so far. It's the small things that are the hardest to envision when you're thinking about college, but these singular experiences are just more pieces I'm adding to a growing mosaic of my freshman year — and hopefully you're just as excited to see the finished picture as I am. A hui hou — until we meet again!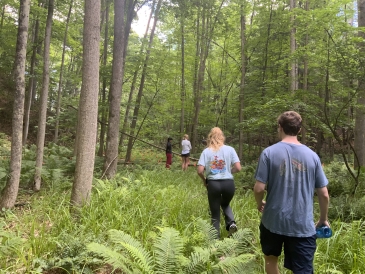 Catching dragonflies at the Organic Farm during my Agroecology lab, plunging feet first into the Connecticut River after class, and exploring the Upper Valley by electric scooter… all in one day! Welcome to Sophomore Summer.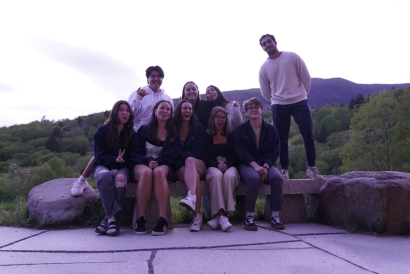 To celebrate a wonderful first spring term, my friends and I got together for a "lodj dinner" at the Moosilauke Ravine Lodge!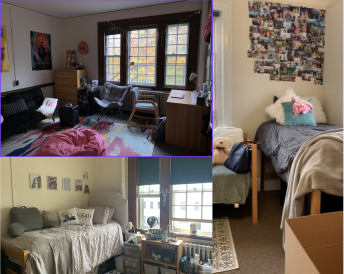 Ever wondered what freshmen dorms look like at Dartmouth? Here's a rough guide to Freshman dorms!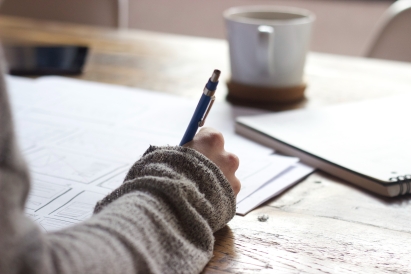 Procrastination: friend or foe? Read on to find out how I feel about this topic at Dartmouth!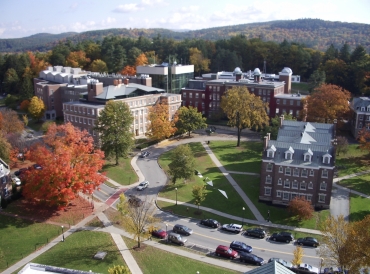 I wanted to make my last blog post for this academic year about the places in the Dartmouth community that I will deeply miss and have made amazing memories with the wonderful members of this community.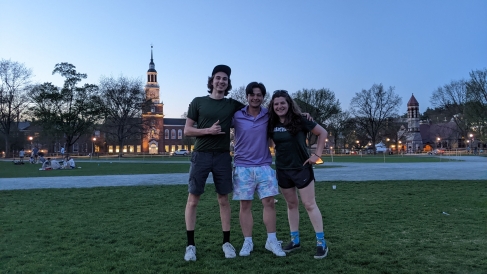 In the blink of an eye, my first year of college is over, and Dartmouth has catalyzed so many of the memories I've made so far!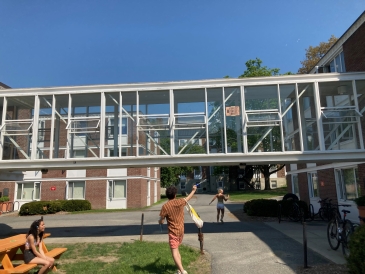 Honestly, I cannot wait to be home. Although Dartmouth has been a home for me for the past nine months, the college experience is made of many ups and downs. Come check my first year wrap-up!
Antônio Jorge Medeiros Batista Silva
2025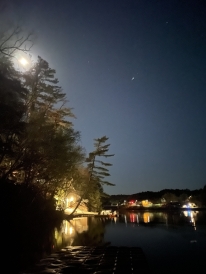 A reflection on my first year in the woods.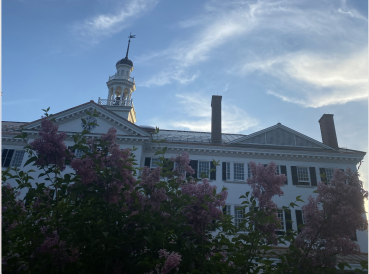 With freshman year coming to a close, I wrote a Thank You note to one of the best years!