« All Posts by this Blogger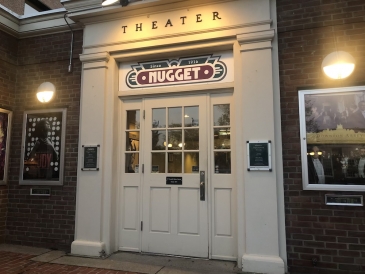 Discovering Gold at the Nugget
Hello from a Dartmouth student that, at the time of writing, just finished his third week! The last week has been a blur of writing, reading, and waiting in FoCo lines, but in my search for some weekend relief, I decided to walk two blocks off-campus in my first sampling of Hanover's local movie theater: the Nugget.
The Nugget, by all standards, is a small theater serving a small town. My phone connection shut off completely when I walked in, which might have contributed to the overall experience by promoting a certain degree of immersion. I decided to go watch the Joker movie two days into its opening weekend with a handful of friends, and a part of me was highly concerned it would be full. But with plenty of seats and affordable tickets (ten bucks!), I was in a perfect position to watch one of the zaniest superhero universe movies I've ever seen.
The experience was really enjoyable, and I noticed many friendly faces among the audience. Dartmouth is a small school, but even so, I think it's impossible to remember the names of everyone in your class within the four years. It's big enough to meet as many different people as you want, while also being small enough that you'll see your friends accidentally more often than not. Multiple times already I've received a text from a friend only to run into them within the next thirty seconds. 
In Dartmouth's environment, a movie theater seems slightly out of place. My family and I would often go to see movies together, so there being a tiny movie theater so close to campus is a small joy and a welcome escape. 
Aside from the Nugget, there are a variety of hotspots just off campus that make life so much more convenient. I paid a visit to Hanover Haircutters earlier this week and had a fantastic job done by Ryan, one of the owners, and my friends and I visited Tuk Tuk for some incredible Thai food to celebrate a couple of my friends' birthdays. Whereas I think I used to think of Dartmouth as a school literally in the middle of the woods prior to application season, this place has so many comforts within arm's reach that make it so much more palatable once campus has given you the rounds. 
In the following weeks, I hope to be able to spotlight a few more of the spots around campus that I really enjoyed while also giving you guys a little more insight into the beautiful Upper Valley environment I'm growing to love. It's getting chilly in New Hampshire (I see all the Floridians and Californians bringing winter hats out for 50 degree weather and I laugh) but I think we're all excited for what the coming months will bring. I've moved so many times and never seen more than a foot of snow. I can hardly wait and I hope to share that adventure with you all very soon!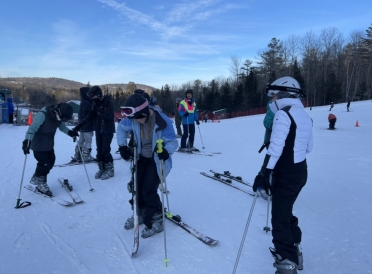 One of the best ways to survive and enjoy winter in Hanover is by finding something that makes you excited to be out in the snow. This term, I decided to sign up for ski classes at the Dartmouth Skiway.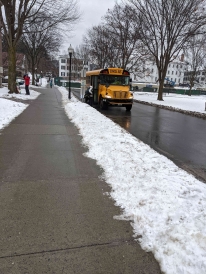 This blog is a guide to how I like to spend my time during winter outside of classes!

For the first time since the pandemic started, I have been taking all of my classes at Dartmouth in person!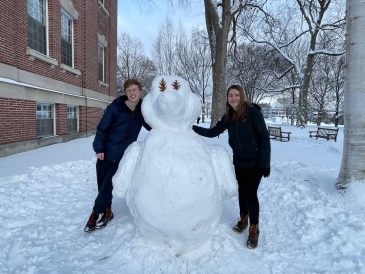 Before coming back to Hanover for the winter term, I definitely was taking my warm, southern days for granted.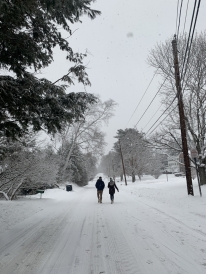 Lots to do in the Hanover Winters!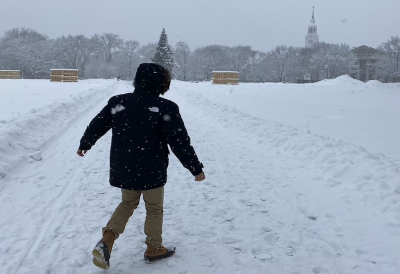 For those of us who come from homes with warm weather, winter in New Hampshire can be a shock. Three years into my Dartmouth career, I've figured out some ways to make the best of winter term—take a look!

I've never been a big fan of winter, but the fun activities Dartmouth has to offer during the season are nothing short of incredible.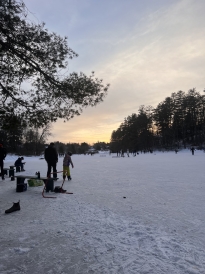 Over the weekend, my friends and I decided to walk to Occom Pond for some ice skating.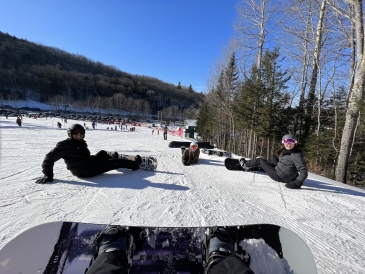 As someone who never snowboarded before, I signed up for a class through The Dartmouth PE department, and it's been a blast!