You are here
« All Posts by this Blogger
S(no)w Problem!
When the first blizzard hit campus, I whipped out my L.L. Bean boots and my knee-length parka. As I trudged to class, I felt overwhelmed by the day's workload until I found a mysterious email in my inbox titled "Would you, could you, in the snow?" The sender was Theodor Geisel aka Dr. Seuss, who urged every student to "come and throw some snow with me / you will like it, you will see!"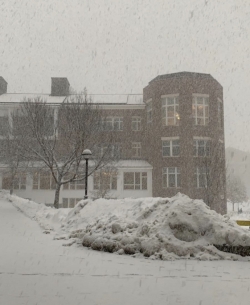 Yes, my friends, it was time for the infamous Dartmouth snowball fight, where the entire college is summoned to the Green (the center of campus, right in front of the Berry-Baker library) at midnight to have a massive snowball fight. My floormates and I banded together, and by the time we arrived, the snowball fight was already in full swing. People were wrestling, running, and screaming in the powdery snow. One brave soul even ventured on top of a thin, five-foot high pile of snow and ice and allowed students to pelt snowballs at him. 
In that moment, I felt like a child again—solely concerned about hitting anyone who dared to hit me with a snowball. It was a much needed break and I left a half-hour later feeling mentally refreshed and giddy with laughter. I swear there's something magical here at Dartmouth. 
I also have some bad news to break to you. If you read my first post, "Who Am I? A Plant Mom," you know that I adopted a plant named Snowball at the beginning of Fall term. During the six-week winterim, Snowball was left relatively unattended to. Most of her leaves have fallen off, and she has turned an unflattering shade of brown. Tune in to see if I can revive her!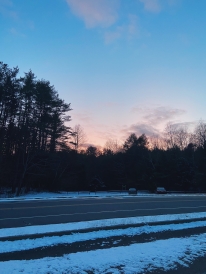 No freshman year is perfect, and I'm reflecting on a few learned lessons that I wish I knew before attending Dartmouth.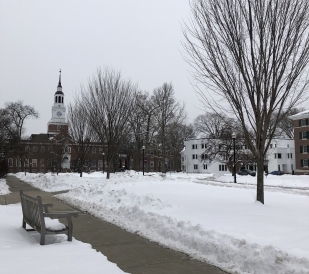 Snow, snow, snow, and more snow! Although my courses have definitely been difficult to manage, I have still been able to participate in some ~cool~ activities and admire winter in Hanover.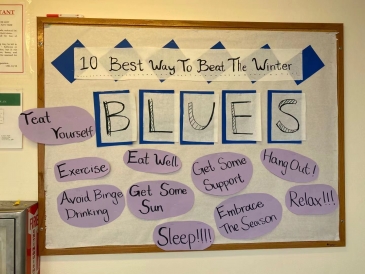 I was attracted by the opportunity to engage with first-year residents and shape their Dartmouth experiences, in addition to working with other UGAs and staff who shared my interest in helping others.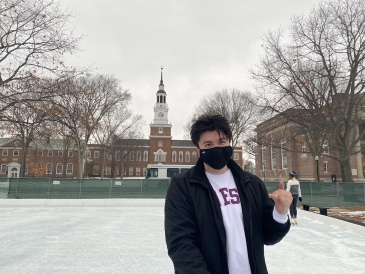 After almost a year off-campus, I came back to campus committed to the winter experience and I am simply loving it.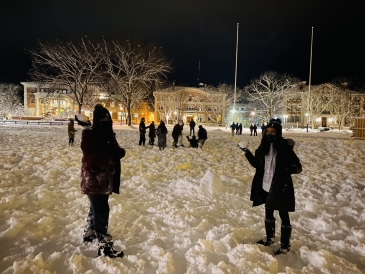 Dartmouth's tradition of a campus-wide midnight snowball fight lives on!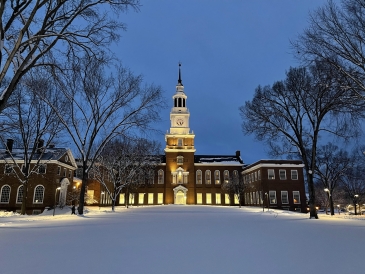 We so very wish you could step onto Dartmouth's campus yourself to witness the beauty of our winters live, but COVID-19 has made visiting campuses extremely difficult. I would love to share some of my favorite photos from this past snowy week!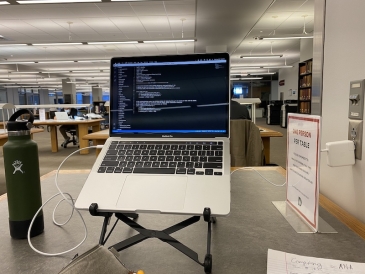 With lots of things (understandably) still closed on campus, it's nice to know that study spaces are beginning to open up again in a safe and responsible way.

From classes to extracurriculars to book club, there are endless communities to join at Dartmouth!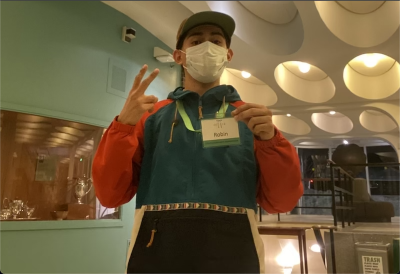 This winter, I am working as a Collis Community Ambassador to help reopen campus.