You are here
« All Posts by this Blogger
S(no)w Problem!
When the first blizzard hit campus, I whipped out my L.L. Bean boots and my knee-length parka. As I trudged to class, I felt overwhelmed by the day's workload until I found a mysterious email in my inbox titled "Would you, could you, in the snow?" The sender was Theodor Geisel aka Dr. Seuss, who urged every student to "come and throw some snow with me / you will like it, you will see!"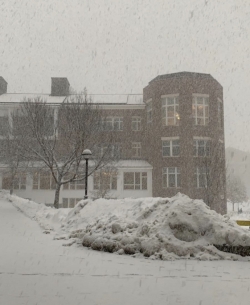 Yes, my friends, it was time for the infamous Dartmouth snowball fight, where the entire college is summoned to the Green (the center of campus, right in front of the Berry-Baker library) at midnight to have a massive snowball fight. My floormates and I banded together, and by the time we arrived, the snowball fight was already in full swing. People were wrestling, running, and screaming in the powdery snow. One brave soul even ventured on top of a thin, five-foot high pile of snow and ice and allowed students to pelt snowballs at him. 
In that moment, I felt like a child again—solely concerned about hitting anyone who dared to hit me with a snowball. It was a much needed break and I left a half-hour later feeling mentally refreshed and giddy with laughter. I swear there's something magical here at Dartmouth. 
I also have some bad news to break to you. If you read my first post, "Who Am I? A Plant Mom," you know that I adopted a plant named Snowball at the beginning of Fall term. During the six-week winterim, Snowball was left relatively unattended to. Most of her leaves have fallen off, and she has turned an unflattering shade of brown. Tune in to see if I can revive her!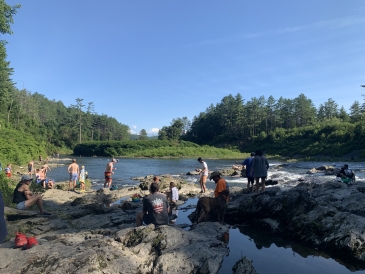 Curious to see what a week in the life looks like during sophomore summer?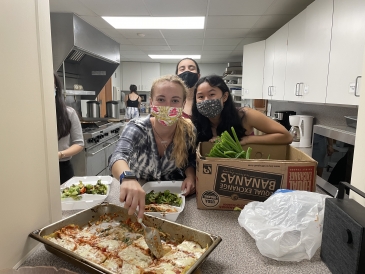 One of my favorite things about being involved in Greek life is the many ways to give back to the community.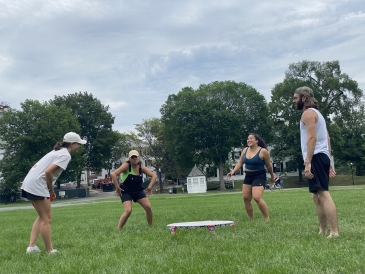 As a member of Dartmouth's Native community, just a few weeks into my sophomore summer, we've been busy revitalizing our community and making Dartmouth, once again, feel like home.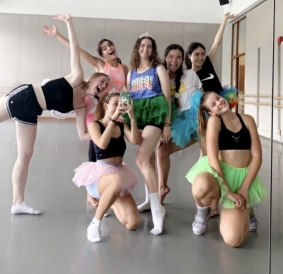 Sophomore Summer is certainly the time to try new things at Dartmouth!

I have put off on writing this post for a few weeks because there is so much I want to say in my final blog post.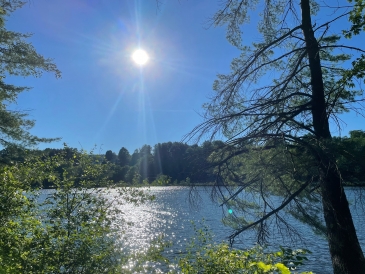 Whenever you ask a Dartmouth alumnus about their favorite term in college, many of them will tell you sophomore summer. Here are some of the activities I am most looking forward to this term: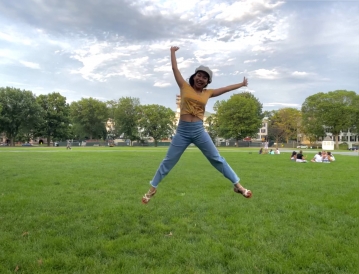 Being back on campus, especially seeing all the faces, familiar or not, somehow help me return to a certain sense of normalcy. Little by little, I'm getting there. And maybe, it's okay if the feeling of complete normalcy is still far down the road.

The people you meet in college will undoubtedly become some of your best friends. Here's a recap of my summer so far!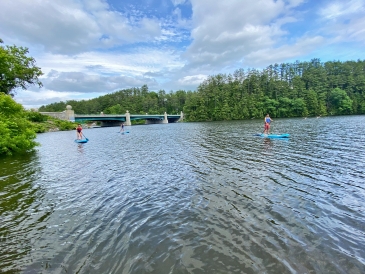 I noticed a free paddle boarding lesson sponsored by the Outdoor Programs Office (OPO) at Dartmouth and made the 20-minute trek from my Topliff dorm to Ledyard Canoe Club, situated right on the Connecticut River.