You are here
« All Posts by this Blogger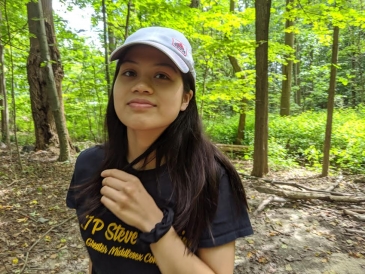 Who Am I? A Plant Mom
Hey there! Thank you for stumbling upon my blog and taking the time to get to know me. My name is Diana, and I hail from Edison, NJ, a large town known for its cultural food and home to the Thomas Edison Memorial Tower. I live with my parents and my twin brothers, Adam and Adrian. I am half-Vietnamese, half-Indian and have an unhealthy obsession with hotpot and ramen. In short, the life that I led in my hometown is drastically different from the one I am currently living at Dartmouth. As I left Edison on September 10th to make the six hour drive to New Hampshire, I was reluctant to leave my family, friends, food, and most importantly, my bed behind. However, during orientation week (O-week), I was reminded by plants (yes, plants) of why I so desperately wanted to come to Dartmouth. 
On the second day of O-week, my roommate Abigail texted me that Roberts Plants of Hanover was offering free plants to all 23's (that's Hanover hospitality for you right there). We decorated pots for our plants at the Collis Kickoff only to realize that we didn't have any dirt. As the devoted plant moms we are, we ventured to the Life Sciences Center in pursuit of dirt only to discover that the greenhouse was closed.
Fortunately, Professor Schaller noticed us milling around and unlocked the greenhouse for us. Not only did he give us a tray full of dirt, but he showed us a corpse plant (which emits a rotting smell when it blooms), took us around the labs, and spoke about his research. The acts of kindness that Roberts Flowers and Professor Schaller showed us only confirmed that Dartmouth is where I belong. 
Now, I promise you: my blog will not be entirely about plants. I am interested in speaking about working on campus, writing and business opportunities, concerts, and much more. Feel free to reach out if you have any questions!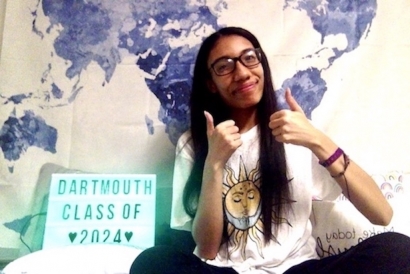 Hello, People Places Pines! My name is Kiara Ortiz, and I am a '24 from New York! After much anticipation, I finally get to experience this phenomenon known as "grass" at Dartmouth, and I am beyond thrilled.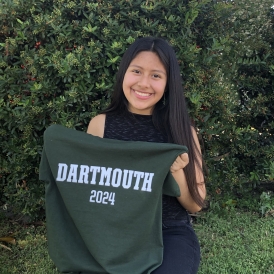 New blogger here! Take a minute or two to learn a little bit about who I am and embark on this journey with me.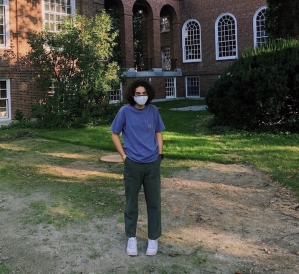 Hey, I'm Owen and I'm a '24 from Hollywood, Florida. I'm a twin, runner, vegan, bibliophile, and Latino Jew living in Hollywood, Florida but originally from Miami Beach.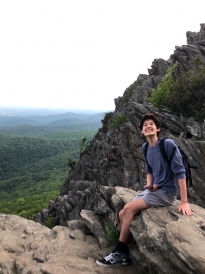 I'm here in Hanover and my time at Dartmouth has officially begun!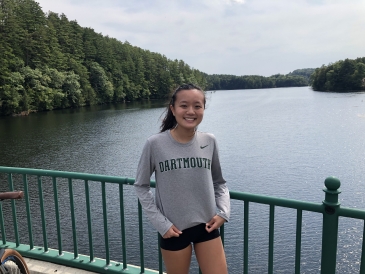 Hey hey hey! I'm Sydney and I'm a '24. I'm a third-generation Chinese-American who has moved around quite a bit, attending British school while living in Spain, international school in the Philippines, and boarding school in California.

My name is Michael Harrison '24 and I'm from Long Island, NY. Although my first official week as a Dartmouth student has just come to a close, it feels like I've been a part of the Dartmouth 'ecosystem' for a while now!
We know this year may not be shaping up the way you thought. I'm not even going to write the words U-----------d T---s. But you're a savvy bunch, and I'd be crazy not to think you'll find a way to enjoy yourselves. Hence the title.

In less than a month, fall classes will start, and the Class of '24 will officially join the Dartmouth community.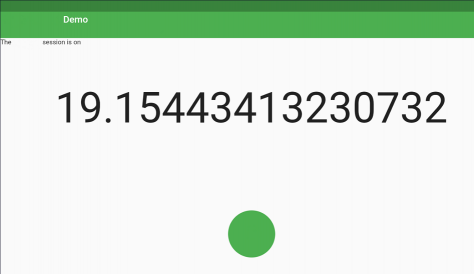 There's an entire database containing projects for every field of study ranging from anthropology to chemistry to film and media to Japanese studies dedicated solely to helping undergraduates find research positions at Dartmouth.