You are here
« All Posts by this Blogger
I'm Ready To Go Back
When I was in high school, I loved having days off. I was the kid who would avidly check The Snow Day Calculator and count down the days until Christmas break. Perhaps that was because high school winter break (10-11 days long) is short compared to Dartmouth's winterim. Because Dartmouth runs on a trimester system, break runs from Thanksgiving past New Year's—almost six weeks. Below, I detailed six ways that I made my time in Edison pass a little faster. 
No. 1

Spending time with friends and family

I was the only one from my high school to go to Dartmouth. Even though I was afraid that I would fade with my former friends, I kept in contact through FaceTime sessions and group chats. One of the best parts of coming home was getting to see my friends and hear about their college experiences. I was also glad to see my family for the first time since September, especially since they effectively spoiled me for the first week I was home. 

No. 2

Working at the YMCA and as a bi-weekly blogger

I had worked as a swim instructor and lifeguard at the Edison YMCA since sophomore year of high school. Before I left for school, I promised my co-workers and boss that I would come back to visit during break. For the past several weeks, I have spent my Fridays and Saturdays playing with my former students, giving swim evaluations, and telling everyone about Dartmouth. In addition, I have continued to chronicle my adventures by talking to you guys here, on my blog!

 

No. 3

Improving my Mandarin with Duolingo

One of my friends challenged me to learn Russian with my newfound free time. After downloading the Duolingo app, I realized that I am horrible at Russian; however, I must admit that I am highly addicted to Chinese Duolingo. (I am proud to report that I am ranked first in the Diamond League.) I even started preparing for next semester's classes by buying and skimming through my textbooks. 

 

No. 4

Commuting to New York for my InStep Consulting Externship and Needham Career Day

You can read about my three-week long externship here, but I want to touch on how my Career Day went. On December 18, Samir Desai '92 invited several Dartmouth students to his office at 250 Park Avenue to discuss careers in finance. He began with a brief introduction and overview on investment banking before bringing in experts from Sales & Trading and Equity Research to speak to us. Next, we discussed the necessary skills to succeed in finance and a typical 80-90 hour work week. Being able to hear Needham's invaluable advice helped me reevaluate whether I wanted to pursue a career in finance. 

 

No. 5

Indulging at fast food and cultural restaurants

Although I applaud FoCo for its attempts to make pho (a Vietnamese noodle soup) and samosas (an Indian pastry stuffed with potatoes), their food ultimately didn't measure up to the food back at home. I made sure to revisit all the classics (dosas, ramen, and bubble tea) as well as all the fast food chains (Taco Bell, Chipotle, and Chick-fil-A).

 

No. 6

Sleeping . . . excessively

I tell myself I'm catching up on sleep I missed during Fall term.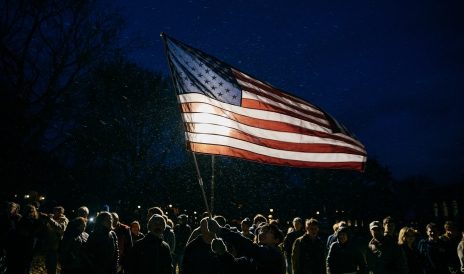 In honor of Veterans Day, I was able to interview student veteran Eugene Lovejoy '22 to hear about his experiences in the United States military and as a Dartmouth student. Read on to learn more!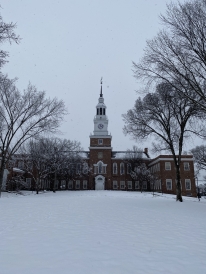 As we near a Fall term that is shaping up very differently than any previous term, I'd like to take a moment to reflect on 20W... the last time I was on campus, and the first time I truly hit my stride at Dartmouth.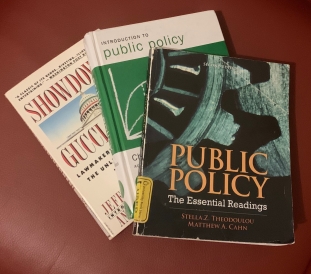 One of the most interesting classes I have taken so far at Dartmouth has been PBPL 5: Introduction to Public Policy, which is taught by Professor Charles Wheelan.

I have written a few posts about transitioning to the Northeast weather, but after this winter term, I thought I would talk about how I stayed active outside this year! If you're nervous about everything snow at Dartmouth, I hope this helps!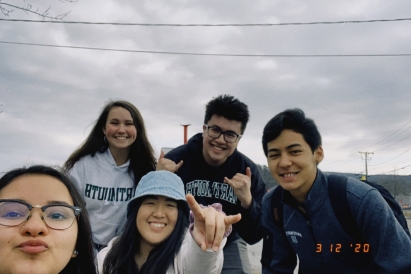 Even if I won't see my fellows NADs (our powerful Indigenous community), Questies (Questbridge ʻ23s represent!), and First-Generation Low-Income (FGLI) folks for a little while, you should all know that you make Dartmouth a wonderful place to be. 

Here are a few of my photos that I think show unique aspects of my Dartmouth experience — the views, fun times, and friends!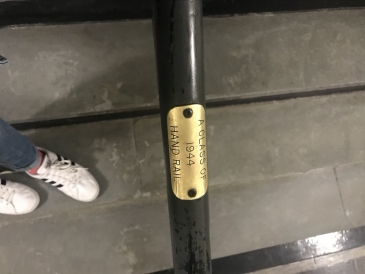 When I think of "old" at Dartmouth, I think of the many parts of campus that are rich in history. So this week, I went around to a couple of locations on campus to capture some of the historical parts of campus and their history.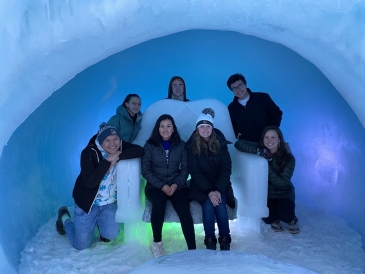 It's almost the end of my first winter here in Hanover, but that doesn't mean my friends and I didn't hop on the opportunity to go check out some ice castles an hour and a half north of us.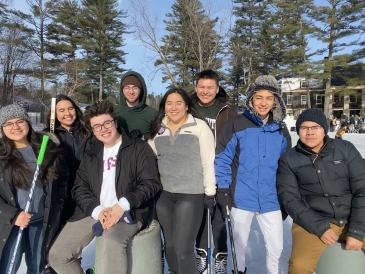 It's not Dartmouth without the D-Plan, and it's not college without course selection. Let's talk about picking classes.