You are here
« All Posts by this Blogger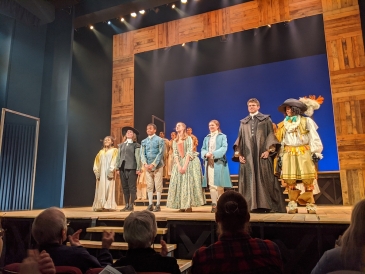 I Saw "The Living!"
I am artistically untalented; I cannot sing, dance, play an instrument, act, or hum. Along the same vein, I suffer from horrid stage fright and have an inability to memorize lines. So when my friend Chloe Jung '23 told me that she would be performing in Anthony Clarvoe's play "The Living," I was instantly impressed. Naturally, my friends and I came out to support her on Opening Night. After a quick dinner at FoCo, we arrived at Moore Theatre thirty minutes early to ensure we could catch Chloe in her full glory.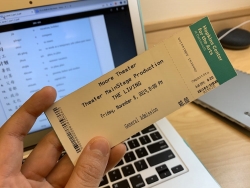 Even though this was the first theater performance I had watched at Dartmouth and I had no idea what I had signed up for, I was intrigued by the plot and engaged with the cast. The play spoke to the crippling effects of the 14th century bubonic plague, also known as the Black Death, through several storylines. Sarah Chandler (played by Kerrigan Quenemoen '20) struggles to live with herself after her husband and children fall victim to the plague. Dr. Edward Harman (played by Nicholas Gutierrez '20) debates whether he should remain in London when he is powerless to heal patients. Lastly, Sir John Lawerence (played by Jenna Gallagher '21) attempts to prevent people from fleeing London. I particularly enjoyed how the three stories weaved together to create a narrative that is relevant today. The satirical play made references to the current administration's inability to pay for healthcare and drew parallels to the increasing number of HIV and ebola outbreaks.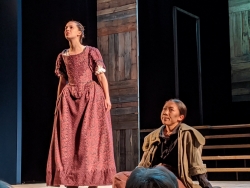 Of course, my favorite part (although I am slightly biased) was seeing Chloe perform. Her first role was Angry Petitioner #3, who was one of the many citizens trying to get a Certificate of Health from Sir John in order to leave London. Chloe also played Jamey, a watchman who guarded Sarah Chandler's house to ensure that her sick children did not leave. She was particularly memorable for the monologue that she perfectly executed while slicing an apple. Again, the play drew on current events by explaining that there was nothing wrong with the Watchman profiting off of the death of the wealthy if she could have a stable job.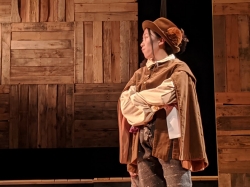 After the two hour play concluded, I had a newfound respect for the cast's devotion. (Chloe would have late night rehearsals until 11pm while I was napping on my bed.) Not only did "The Living" performance have impeccable lighting and music as well as beautiful wooden props, but the multi-layered costumes were intricate and true to 14th century fashion. I am definitely looking forward to watching more student performances at the Hop.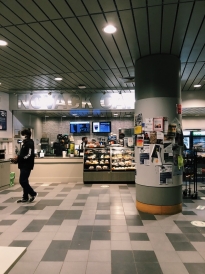 In a world where proper social distancing is so important, Novack Café has fulfilled a unique desire for current on-campus students; it's a place to study, hang out with friends, and grab a snack—all while staying COVID safe.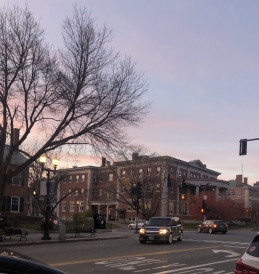 The last week of October was especially ~spooky~ as I was able to find more time than usual to enjoy my weekend with friends and the small-town-charm of Hanover.

While the student body at the College may be relatively small, students here recognize that their vote can hold a lot of weight in New Hampshire, a classic swing state.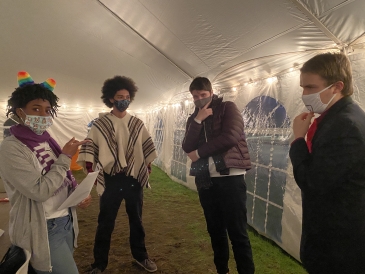 After walking around campus all day in eye-catching attire, we headed to a Murder Mystery night hosted by Phi Tau (a fraternity) in one of the tents scattered around campus.

On Friday, a few friends and I decided to take part in an event held by Collis After Dark, which organizes a lot of the student programming on-campus.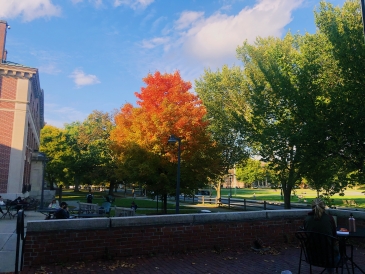 My personal visit to Dartmouth was a huge factor in my decision to apply, so in honor of Week 7, I hope this blog post can virtually illustrate some of what Dartmouth has to offer in seven images – worth 7,000 words!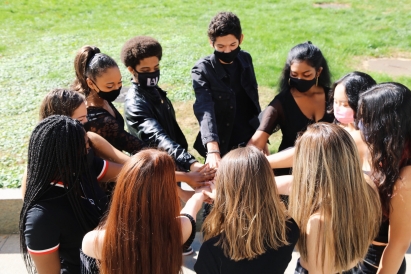 As a member of multiple performance groups on campus, I thought I'd give you a bit of background info on the opportunities here and discuss what we've been up to!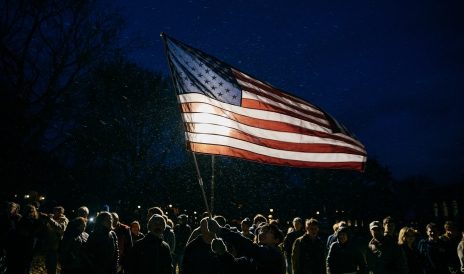 In honor of Veterans Day, I was able to interview student veteran Eugene Lovejoy '22 to hear about his experiences in the United States military and as a Dartmouth student. Read on to learn more!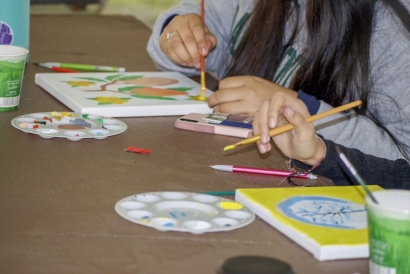 Each incoming student was assigned to one of the six houses: School House, South House, East Wheelock House, North Park House, Allen House, or the best house (West House).