You are here
« All Posts by this Blogger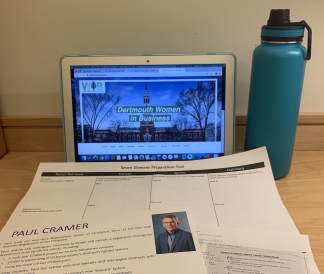 Business and Liberal Arts?
There is a common misconception that students cannot pursue business interests at a liberal arts school. In fact, many of my high school friends opted to attend pre-professional colleges so they could study management and accounting. Dartmouth actually provides a wealth of resources for students who want to pursue finance, consulting, and marketing post-graduation. The Center for Professional Development (CPD) has an advising staff that helps students find internships, refine their resumes, and practice interview techniques. Undergraduates also have the opportunity to take classes at the Tuck School of Business. However, I found the clubs here to be one of the best ways to learn about business: Dartmouth Investment and Philanthrophy Program (DIPP), Dartmouth Finance Society (DFS), Dartmouth Consulting Group (DCG), Smart Women Securities (SWS), and Women in Business (WIB). 
When I joined WIB during the beginning of freshman fall, I barely knew what a stock was, but I did know that I was interested in learning how to make and invest money. Through a series of weekly meetings, the Executive Board provided us with an overview of different business industries, paired us with senior mentors, and taught us how to secure summer internships. On the more social side, WIB led events such as Sunday Sundaes and Rent the Runway, where we received free merch (pencil cases and water bottles!) and learned about the fashion industry. 
This week, WIB hosted a special Negotiating in Business Workshop led by the Managing Director of Accenture, Paul Cramer. After we made ourselves comfortable in Rocky 113 and demolished our burritos, we got down to business—it was time to arm wrestle. Yes, you read that correctly. 
Mr. Cramer paired us into groups of two and told us: "Every time your opponent's hand touches the table, you win a dollar." My partner and I immediately started competing, oblivious to the other groups that were taking turns losing in order to win more money. Mr. Cramer stopped us after thirty seconds to explain that people often think that negotiations are winner-take-all. This concept is embedded in our culture: we do not like to tie. He urged us to consider that negotiation has more than just two options (win or lose), but rather an infinite number of possibilities (both you and your partner can win once, twice, three times . . .).
We then turned to discuss the readings we were assigned for homework on the Thomas-Kilmann Conflict Mode Instrument Test. The test listed two scenarios we had to choose between if we were confronted with a conflict. Our resulting score would tell us if we were competing (forcing), collaborating (problem solving), avoiding (sharing), or accommodating (smoothing). After noting areas of potential improvement, Mr. Cramer laid out a 7-point strategy he uses when approaching negotiations. Finally, during the last ten minutes of the 2.5 hour session, we were assigned a partner to negotiate with in a simulated exercise. Because I knew the process and my weaknesses, I was more confident and assertive when reasoning with my partner. 
As a WIB member I have access to these hands-on workshops, but I can also interact with Dartmouth's WIB alumni network. Former alums of the club offer internships and jobs to current members as well as respond to calls and emails. The current upperclassmen in the club are quick to offer their contact information and will respond to a text within minutes. The strength and support of the Dartmouth business community is undeniable.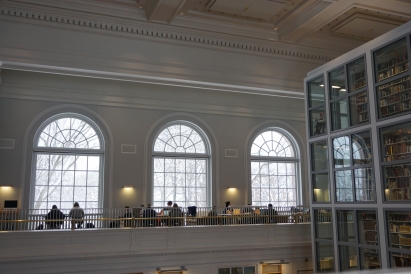 I am currently missing my favorite study spaces on campus where I could sit for hours and get work done, so I figured I would share them with you all!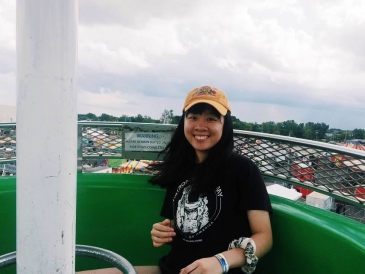 With my last freshman term at Dartmouth now halfway over, I've been thinking about my academic path and what it is going to look like going forward.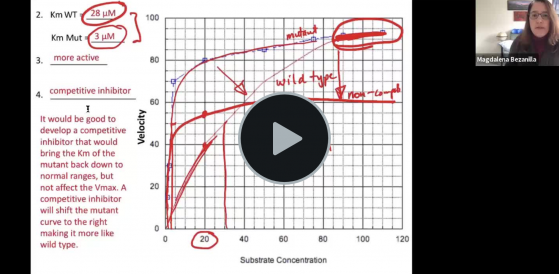 What is taking a science class at Dartmouth, with a laboratory requirement, like when you're 4000 miles away from campus? This week, I'll be sharing with you a little snapshot of my BIO12: Cell Structure and Function class!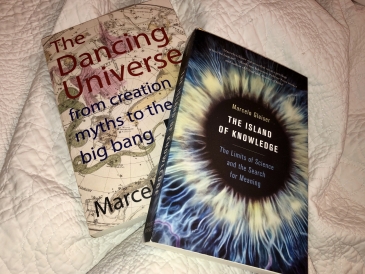 Expecting my SCI distrib to be a burden, I started this class without much enthusiasm. However, I quickly realized this was the class I never knew I needed.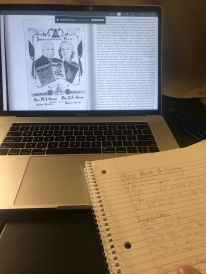 Two classes — "History, Culture, and Society: The Many Faces of Latin America" and "African American Religion and Culture in Jim Crow America" — have helped me learn more about my roots as an Afro-Panamanian man!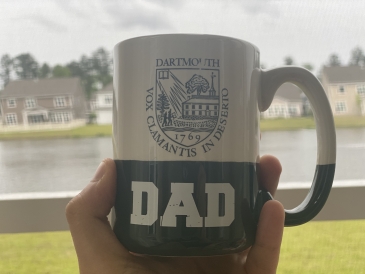 As 20S progresses, I've come up with a few strategies to stay motivated at home while distance-learning.

...Glaciology. We talk about ice all day.
This week I wanted to share a brief little story about a class I am taking this term on carbon sequestration and how it made me feel more connected during this time.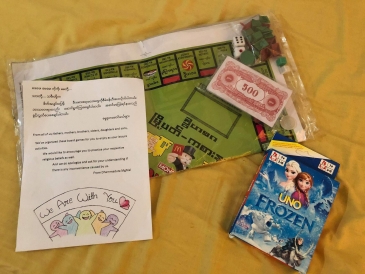 Isn't that a bizarre string of words to associate my spring term of freshmen year with? It might not be how any of us imagined spending Spring in Hanover; nevertheless, there's no doubt that this one will be with us for a very, very long time.