« All Posts by this Blogger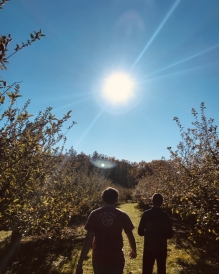 When Faith and Dartmouth Collide: Religious Life on Campus!
My faith is a very important part of my identity. As a Christian, I have a desire to live as a Christ-like example in all aspects of my life, whether in academics, extracurricular activities, or even in casual hangouts with friends. Before coming to Dartmouth, I had a nagging feeling that it would be hard to live out my faith on-campus. There is this stereotype that at schools such as Dartmouth, faith is seen in a negative light and is constantly pushed in the shadows. 
I can't speak about other colleges, but my religious experience at Dartmouth has been a positive one.
I first got introduced to religious life on campus through my Dimensions host. Dimensions is Dartmouth's way of introducing accepted students into Dartmouth life through things like staying in student housing for a night and going to different Dartmouth classes. Because of my religious identity, I wanted to room with an upperclassman that had experience as both a Dartmouth student and as a Christian. I was paired up with a '22 named Wes who was active in the Christian community on campus. We had great conversations about faith, and Wes even introduced me to Christian Union, a religious group that serves many religious students! When I left campus, I was excited for the religious life I would have when I came back to Hanover to begin college.
Starting in the fall, I decided to join two Christian groups: Christian Union and Apologia, the Christian thought magazine on campus. Through weekly Bible studies, discussions on faith, and outreach events such as handing out free waffles on Saturday nights to students (my all-time favorite event), I've grown in my faith and made many new friends in the process. I am excited to continue these events when I go back for Winter Term!
Throughout my time at Dartmouth, I have also seen people very respectful of my beliefs. In my personal experience, I have had many conversations surrounding my faith, and I have never felt as if people were being demeaning about who I was. At Dartmouth, people tend to be respectful of different beliefs, and I am thankful for this culture. 

Even though I have only been at Dartmouth for one term, I am happy with my religious experience so far. I am at a place where I can ask questions and grow in my faith, all while getting a world-class education!

Until next time!
I decided to start interviewing for Humans of Dartmouth once more this term, given that I don't have much to do at home outside of work hours. In case you don't know, Humans of Dartmouth is a spin-off of Humans of New York.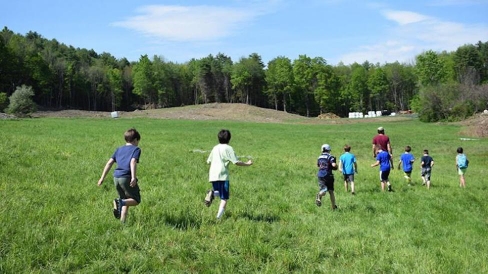 Whether you're looking to work on sustainability efforts, tutor kindergarteners, or support the elderly, there are a ton of opportunities to give back at Dartmouth.

If you are a prospective student, its okay to be curious about Greek life! I still do fully stand by the fact that you can decide not to rush and have a very fulfilling experience at Dartmouth.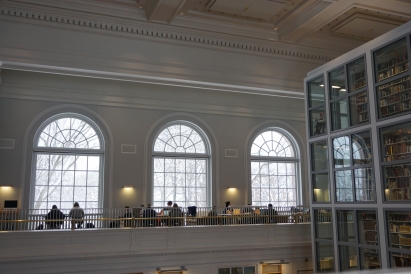 I am currently missing my favorite study spaces on campus where I could sit for hours and get work done, so I figured I would share them with you all!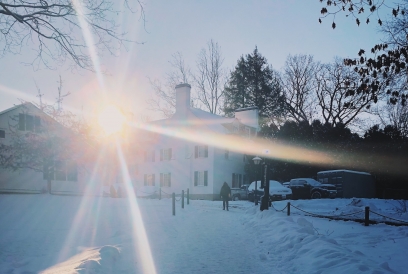 The college selection process was far more challenging as an introvert. During my freshman year, I've had the opportunity befriend people who fall all over the introverted/extroverted spectrum.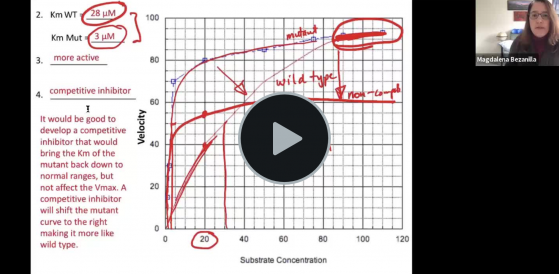 What is taking a science class at Dartmouth, with a laboratory requirement, like when you're 4000 miles away from campus? This week, I'll be sharing with you a little snapshot of my BIO12: Cell Structure and Function class!

My best friend Laurel tells us why she chose Dartmouth!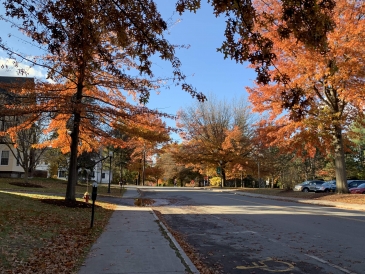 Since coming home, I've missed a lot about Dartmouth: my friends, activities I was a part of, and even just the physical campus itself. One thing I didn't expect to miss was the Upper Valley.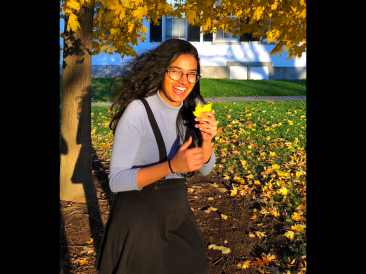 For this week's edition of Through the Lens, I interviewed Aadhya Kocha '22, an intern at Dartmouth's Sustainability Office who hails from Mumbai, India. Read below for a personal insight into sustainability at Dartmouth.