« All Posts by this Blogger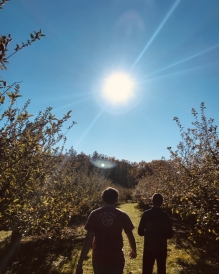 When Faith and Dartmouth Collide: Religious Life on Campus!
My faith is a very important part of my identity. As a Christian, I have a desire to live as a Christ-like example in all aspects of my life, whether in academics, extracurricular activities, or even in casual hangouts with friends. Before coming to Dartmouth, I had a nagging feeling that it would be hard to live out my faith on-campus. There is this stereotype that at schools such as Dartmouth, faith is seen in a negative light and is constantly pushed in the shadows. 
I can't speak about other colleges, but my religious experience at Dartmouth has been a positive one.
I first got introduced to religious life on campus through my Dimensions host. Dimensions is Dartmouth's way of introducing accepted students into Dartmouth life through things like staying in student housing for a night and going to different Dartmouth classes. Because of my religious identity, I wanted to room with an upperclassman that had experience as both a Dartmouth student and as a Christian. I was paired up with a '22 named Wes who was active in the Christian community on campus. We had great conversations about faith, and Wes even introduced me to Christian Union, a religious group that serves many religious students! When I left campus, I was excited for the religious life I would have when I came back to Hanover to begin college.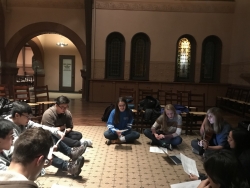 Starting in the fall, I decided to join two Christian groups: Christian Union and Apologia, the Christian thought magazine on campus. Through weekly Bible studies, discussions on faith, and outreach events such as handing out free waffles on Saturday nights to students (my all-time favorite event), I've grown in my faith and made many new friends in the process. I am excited to continue these events when I go back for Winter Term!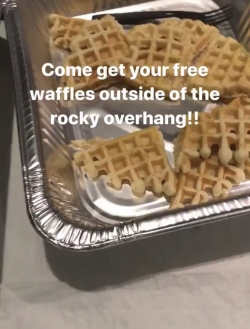 Throughout my time at Dartmouth, I have also seen people very respectful of my beliefs. In my personal experience, I have had many conversations surrounding my faith, and I have never felt as if people were being demeaning about who I was. At Dartmouth, people tend to be respectful of different beliefs, and I am thankful for this culture. 

Even though I have only been at Dartmouth for one term, I am happy with my religious experience so far. I am at a place where I can ask questions and grow in my faith, all while getting a world-class education!

Until next time!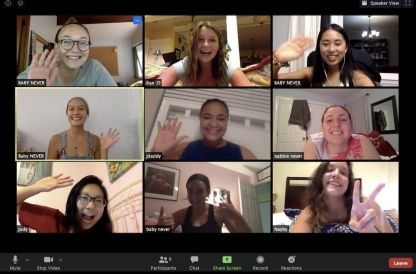 Despite how long it's been since I was physically on campus, my sense of belonging as a Dartmouth student has never wavered.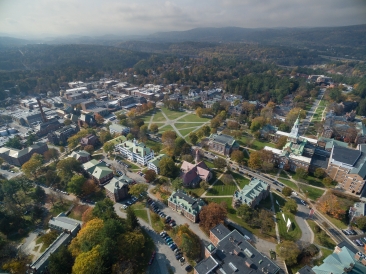 The Dartmouth Center for Social Impact (DCSI) is a hub for students seeking community service opportunities.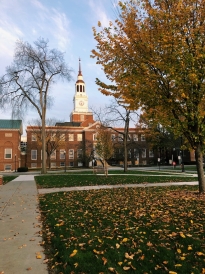 Looking back on my college search process, I remember really wanting to meet students to try and get a sense of the school's culture. To help you guys out, I decided to interview a couple '24s to help you guys get a sense of Dartmouth!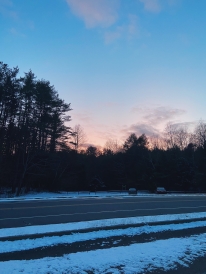 No freshman year is perfect, and I'm reflecting on a few learned lessons that I wish I knew before attending Dartmouth.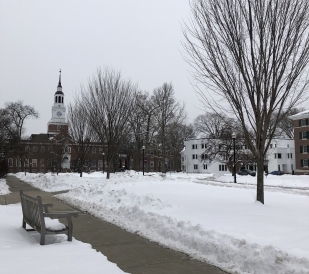 Snow, snow, snow, and more snow! Although my courses have definitely been difficult to manage, I have still been able to participate in some ~cool~ activities and admire winter in Hanover.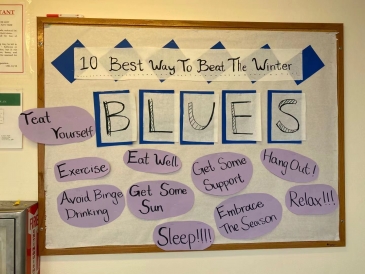 I was attracted by the opportunity to engage with first-year residents and shape their Dartmouth experiences, in addition to working with other UGAs and staff who shared my interest in helping others.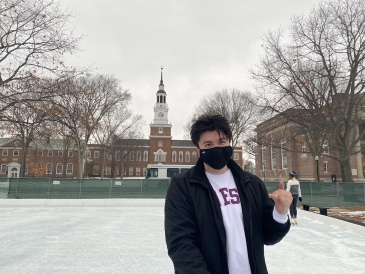 After almost a year off-campus, I came back to campus committed to the winter experience and I am simply loving it.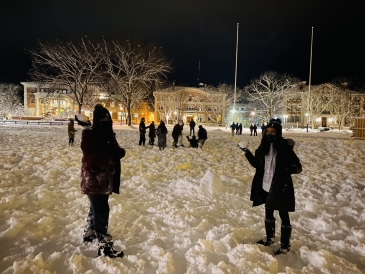 Dartmouth's tradition of a campus-wide midnight snowball fight lives on!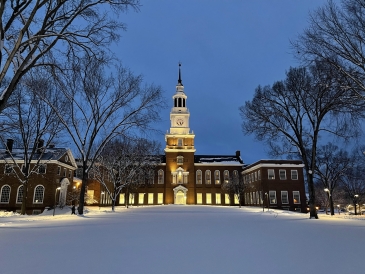 We so very wish you could step onto Dartmouth's campus yourself to witness the beauty of our winters live, but COVID-19 has made visiting campuses extremely difficult. I would love to share some of my favorite photos from this past snowy week!