« All Posts by this Blogger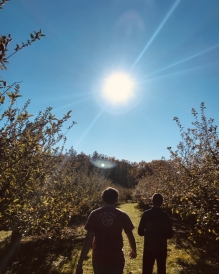 When Faith and Dartmouth Collide: Religious Life on Campus!
My faith is a very important part of my identity. As a Christian, I have a desire to live as a Christ-like example in all aspects of my life, whether in academics, extracurricular activities, or even in casual hangouts with friends. Before coming to Dartmouth, I had a nagging feeling that it would be hard to live out my faith on-campus. There is this stereotype that at schools such as Dartmouth, faith is seen in a negative light and is constantly pushed in the shadows. 
I can't speak about other colleges, but my religious experience at Dartmouth has been a positive one.
I first got introduced to religious life on campus through my Dimensions host. Dimensions is Dartmouth's way of introducing accepted students into Dartmouth life through things like staying in student housing for a night and going to different Dartmouth classes. Because of my religious identity, I wanted to room with an upperclassman that had experience as both a Dartmouth student and as a Christian. I was paired up with a '22 named Wes who was active in the Christian community on campus. We had great conversations about faith, and Wes even introduced me to Christian Union, a religious group that serves many religious students! When I left campus, I was excited for the religious life I would have when I came back to Hanover to begin college.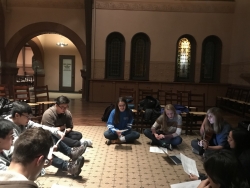 Starting in the fall, I decided to join two Christian groups: Christian Union and Apologia, the Christian thought magazine on campus. Through weekly Bible studies, discussions on faith, and outreach events such as handing out free waffles on Saturday nights to students (my all-time favorite event), I've grown in my faith and made many new friends in the process. I am excited to continue these events when I go back for Winter Term!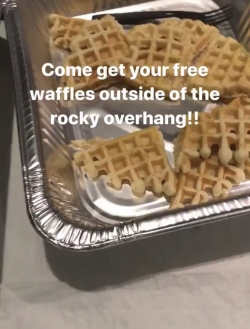 Throughout my time at Dartmouth, I have also seen people very respectful of my beliefs. In my personal experience, I have had many conversations surrounding my faith, and I have never felt as if people were being demeaning about who I was. At Dartmouth, people tend to be respectful of different beliefs, and I am thankful for this culture. 

Even though I have only been at Dartmouth for one term, I am happy with my religious experience so far. I am at a place where I can ask questions and grow in my faith, all while getting a world-class education!

Until next time!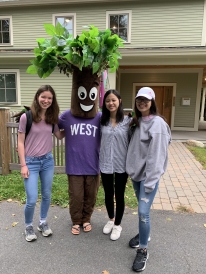 Looking back at my housing selection process, I realized there is very little information available about the LLCs. I wrote this blog post to tell you five reasons why I love the Humanities LLC.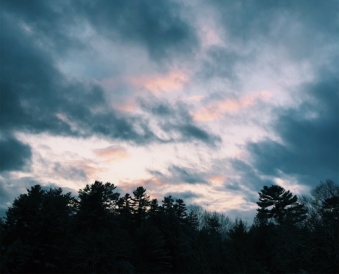 As a southerner, my biggest concern about Dartmouth was how I was going to cope with the cold. Luckily, I have a lot of friends that are also excited to embrace the snow with me, so I wanted to share how we've been enjoying winter term so far!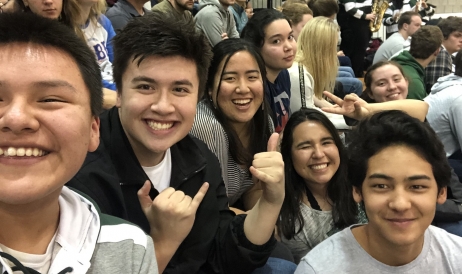 Being in West House means Tuk-Tuk dinners and fun house events almost every week, but this month it also means having the opportunity to join West House's Intramural (IM) basketball team. 

I've taken to sitting and watching, treating myself to the slowness of green tea and silence of an uninterrupted morning. But that's one of the best things about college—it offers ample moments for reflection.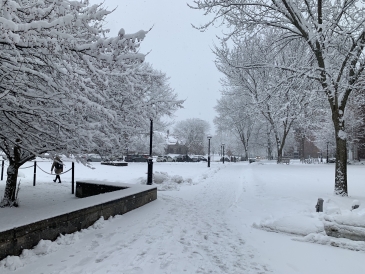 Coming to Dartmouth, I already had a plan of the types of communities I wanted to get involved with. One thing I didn't expect was meeting some of my favorite people at the Tucker Center for Spiritual Life.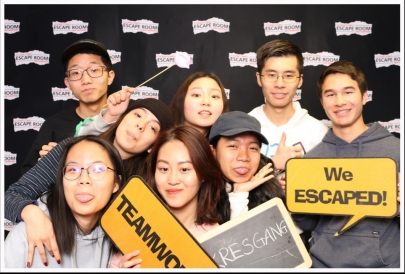 Come the 3-day weekend, the eight of us rented two cars and drove off from Hanover in the morning. Our destination? Concord, the capital city of New Hampshire.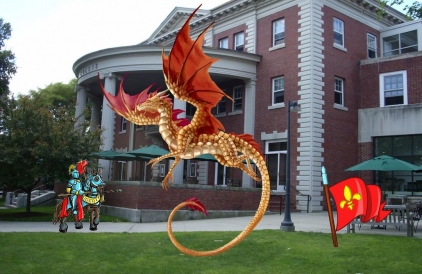 Collis gets two million visitors a year – why wouldn't you be one of them? Come join the fun and read on to learn how to make the best use of Collis as a socializing space!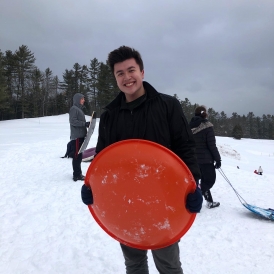 The idea of Dartmouth's unlimited snow used to be intimidating, but the past two weeks have been full of peaceful coexistence between students and seasons like no other. Winter's here and we love it.

As cliché as it sounds, students walking in small hat-topped flocks, laughing through brisk air, is a sport we take seriously around here. And it's one of the best ways to stay warm.