« All Posts by this Blogger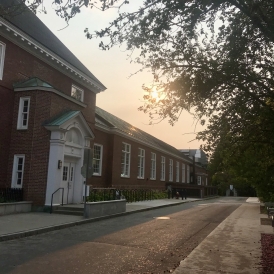 What to Do on Campus This Fall!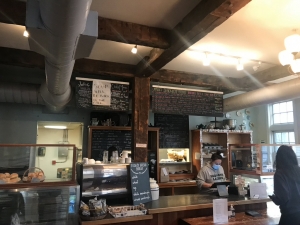 Like most of the world right now, Dartmouth campus life isn't the same. There are fewer students, more takeout containers, and a lot more masks. I think a worry for a bunch of students (and me) before coming to campus this term was whether there was going to be anything for me to do. We are quarantined for two weeks, the buildings are at limited capacity, and activities such as in the Hopkins Center for the Arts or the Hood Museum are not happening. However, I found that there have been plenty of activities to do while on campus—even with the current regulations!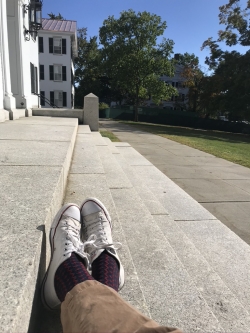 One of the activities I like to do a lot is to get one-on-one meals with people. Through one of my clubs called Christian Union, every week we are paired with someone new to have a meal with that week. It can be somewhere simple, such as getting takeout from FOCO, or going to one of the restaurants in the Hanover area, such as Umpleby's Bakery Cafe, a nice little cafe just a couple minutes walk from the Green. I'm able to get to know more about someone in the Dartmouth community and get a bite to eat at the same time. A bunch of different clubs/organizations have events like this, and it helps foster a sense of friendship in a time where that can be hard to do!
Another good activity to do during this time is to explore the campus. I wasn't really interested in doing this my freshman year, but this term I have visited different nooks and crannies of Dartmouth/Hanover that I now love! Whether I go on a new route on my runs, walk with a new friend I met on a college app, or find a new place to eat my lunch, I have discovered more and more beautiful areas of this place that help me call it home. One of my favorite places is the BEMA (Big Empty Meeting Area), which is a quiet setting behind Dartmouth Hall that is a perfect place to read a book and eat! A great thing I have also done has been getting involved with campus organizations. I decided this year to try something new and got involved with the Triathlon club on campus. Not only is it a good way to stay in shape, I have also been able to meet new people and go on runs with them, such as an early morning run into the Hanover area. It was a great experience! All in all, this fall term is none like before, but having fun is still possible. I don't know when this pandemic will end, but while it still goes on, I will keep on making memories on campus and trying new things!