« All Posts by this Blogger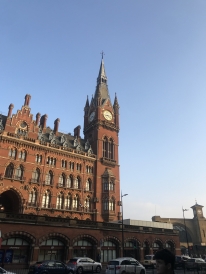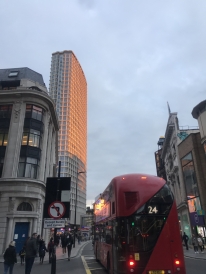 A Sunday on My Study Abroad
I can say that I am getting more comfortable with living in the bustling city of London for my study abroad. I can use the Tube(the London subway system) with ease, I often go to my local grocery store instead of constantly eating out, and I have even made new friends, both at Queen Mary University and with my neighbors. So, I thought I would take you around on a "Study-Abroad Sunday" in London!
I get up around 10:30 AM, a little later than what I wanted, partly since my fraternity back home had deliberations for rush. The five-hour time difference didn't exactly help. However, I had to get up because I was late for church. Because London is so big and historic, leading to a vast array of religious churches, a couple of us on our study abroad want to go to different church services throughout our time here. I decided to go to a pentecostal church that met in a theatre about ten minutes away from my flat. The service was very nice, and looking out in the crowd, I noticed that the room was extremely diverse. It really reflected the city's landscape.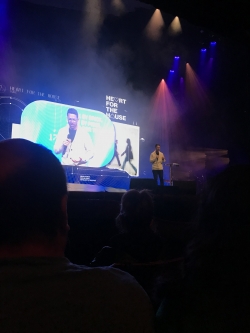 Afterward, I had some errands to run. I stopped by a store called Boots (the British equivalent of a CVS) to pick up some toiletries, then stopped by a nearby Underground station to get my train card topped off. I then went to a grocery store and picked up some food; bread, cereal, fruit, spices, eggs, etc.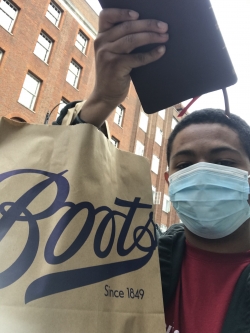 I called my parents then went home for lunch, making a homemade burger and some fries. Not to brag, but they both came out extremely delicious! I then relaxed a little bit, watching some Netflix and chatting with my flatmates. Then came another church service. This one was at a local church right next door to my flat. It was a particularly interesting church since it was a Catholic building that now housed a Church of England church. That has been the main church I have been going to since coming to London, and I have been able to meet so many new people from all around the world. They even made us a Cantonese dinner; a pork and rice recipe that was absolutely delicious!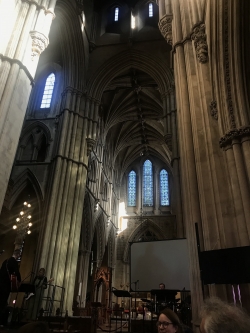 I then came back and relaxed some more and did homework. Some of my flatmates and I decided to get some more food and ordered some Chinese that was also really good. I finished by getting ready for bed and working on some more work.

All and all, it was a nice day. I'll be sure to show you another day in the life in London, this time with some school involved!