« All Posts by this Blogger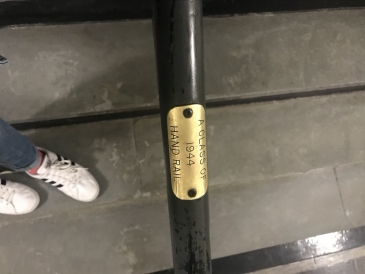 My History Journey On Campus!
When we think of things as "old," our mind usually goes to things that are worn down, abandoned, or decrepit. We think of the old ruins of the Colosseum, once a renowned stadium now left as a simple tourist attraction, or the royal estate city of Machu Picchu, now abandoned. However, when I think of "old" at Dartmouth, I think of the many parts of campus that are rich in history. So this week, I went around to a couple of locations on campus to capture some of the historical parts of campus and their history.
I first stopped by the United Church of Christ, a tall, white church on College Street. Its tall steeple can be seen from far away, and I was able to snap this picture on the way back from my Computer Science midterm. Created by Eleazor Wheelock himself, the United Church of Christ has been a focal point of Dartmouth since 1771, only two years after the founding of Dartmouth College. Throughout its existence, it has gone through multiple denomination changes, pastors, and of course, students!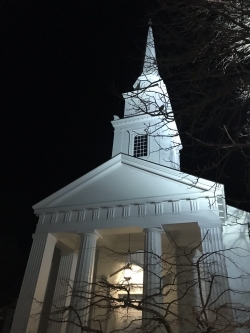 Since I have a class in there, I also decided to take some pictures and talk about Dartmouth Hall. Originally finished in 1792 (and burned down and rebuilt in the early 1900s), Dartmouth Hall has worn many hats in its long history. It has been the dormitory, the chapel, the library, and now the location of multiple language departments. My Spanish class meets in one of the classrooms, and there is always this cool feeling I have while in there. It's amazing to think that so many influential people have walked the same stairs and sat in the same classrooms as the ones I am in. It makes me feel like I am a part of something bigger than myself.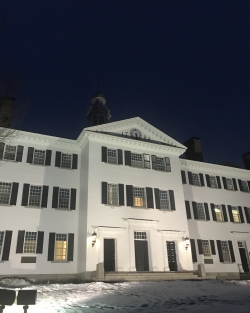 The final stop of my little history tour was Baker Library, specifically the lower level. The lower level holds José Clemente Orozco's The Epic of American Civilization mural, which is a mural that depicts in many panels the history of the Americas from the pre-Columbian era to the Industrial times. And the crazy thing about it is that it is a National Historic Landmark and a part of the Register of Historic Places! I walk into Baker almost every single day, and it is amazing to realize that a piece of art so influential to the country is so close by.
Thankfully, I have so many more years to learn more about the history of Dartmouth. I am excited to learn more about the "old" parts of campus and their influence on Dartmouth and the world!