You are here
« All Posts by this Blogger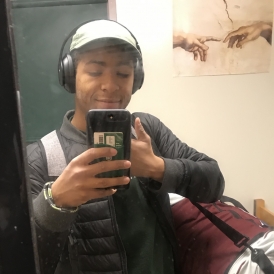 Going Home!
Wait a minute. Did I just finish week ten? 
It seems like yesterday when my parents dropped me off in front of my dorm, tears flowing from my eyes as I realized I was really in college and I wouldn't see them until Thanksgiving. 
But soon, the tears dried. I got settled in. I powered through classes, ROTC, and clubs, and made new friends. And just like that, I realized that it was time for me to head home. 
Well, not exactly home — at least not yet. My travel plans have taken me to Panamá for a little bit to see my mom's side of the family and celebrate my grandmother's 80th birthday. Afterward, I will be back in Pennsylvania for the remainder of the break.
Over this time, I am going to continue blogging, showing different aspects of Dartmouth from the perspective of a student with one term under their belt. Other than that, I will be relaxing. It's pretty weird to believe that for the next six weeks, I will not have any tests, grades, papers, or anything of the like. Nevertheless, I am thankful for this unique schedule Dartmouth has. And since I have so much time on my hands, I have created three main goals I want to accomplish over the break.

One, I want to write. When I was in high school, I participated in something called the National Novel Writing Month (NaNoWriMo), which is a global challenge to write a book in one month. Even though NaNoWriMo mainly takes place in November, I am going to try to complete a book throughout December. I am a tad bit nervous about the adventure, but I know it will be an exciting time!

Two, I want to read. My first term at Dartmouth has reignited my passion for reading, and so I want to continue reading over the break. I have six books I want to read every week, with the classic To Kill a Mockingbird as my current book. And who knows? Maybe I will take a quick trip to Barnes & Noble to pick up another.

Finally, I want to paint. The summer before I headed off to Dartmouth, I decided to take up painting and ended up with six paintings in six days. I definitely don't plan on painting every day, but I hope to complete a couple of paintings before I head back to Hanover.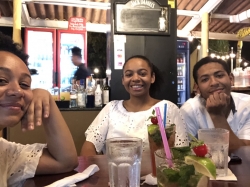 I'm excited about this break, and I am thankful that Dartmouth's breaks allow for the exploration of different interests, whether writing, reading or painting. I'll be sure to update over the break with what I am doing!

Until next time!
Yes, my friends, it was time for the infamous Dartmouth snowball fight, where the entire college is summoned to the Green at midnight to have a massive snowball fight.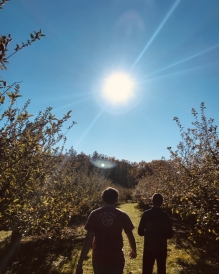 My faith is a very important part of my identity. Starting in the fall, I decided to join two Christian groups: Christian Union and Apologia, the Christian thought magazine on campus.

Long time no see, Hanover. How long has it been? Six months and three days? Not that I've been counting, of course. Oh, who am I kidding? I couldn't wait to see you again! How have you been?
When I was trying to decide what to do with the eight week break I had from Dartmouth this winter, the first thing that came to my mind was to take a trip!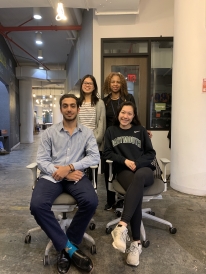 During finals week, I reached out to Colette Ellis '84, a life coach who aims to improve mental health in businesses and schools. She offered me a three-week externship at her company, Start Within Consulting LLC, in New York City.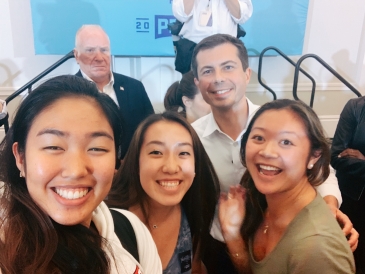 It's officially 2020, and seeing as I won't be returning to Dartmouth until next September, I thought it would be fitting to reflect back on my past year (most of which was spent on-campus).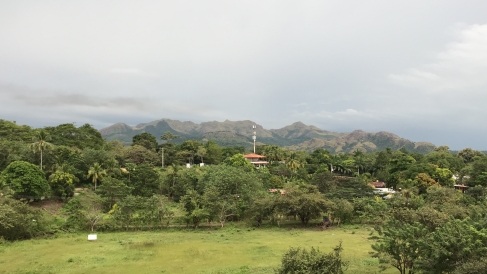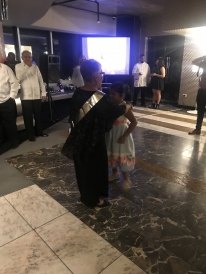 My time in Panamá has been a blast! Even here, I have seen the effects Dartmouth has had on me — all the way in Central America!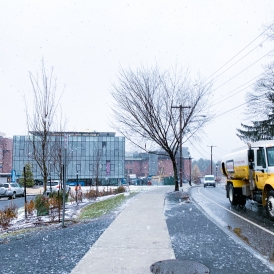 Hello everyone! I hope to provide a glimpse into what Dartmouth students get up to over the six week break, as well as provide any information and advice I can give during your last few weeks before college applications are due.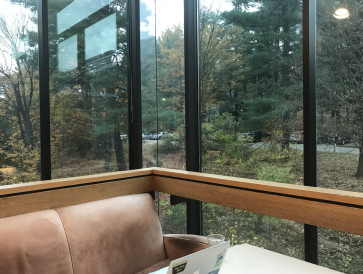 These are just my favorites, and most of them tend to be a little more open and loud, but there are tons of different places to get some reading or work done in Hanover.