You are here
« All Posts by this Blogger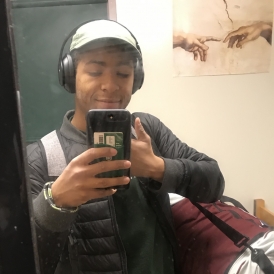 Going Home!
Wait a minute. Did I just finish week ten? 
It seems like yesterday when my parents dropped me off in front of my dorm, tears flowing from my eyes as I realized I was really in college and I wouldn't see them until Thanksgiving. 
But soon, the tears dried. I got settled in. I powered through classes, ROTC, and clubs, and made new friends. And just like that, I realized that it was time for me to head home. 
Well, not exactly home — at least not yet. My travel plans have taken me to Panamá for a little bit to see my mom's side of the family and celebrate my grandmother's 80th birthday. Afterward, I will be back in Pennsylvania for the remainder of the break.
Over this time, I am going to continue blogging, showing different aspects of Dartmouth from the perspective of a student with one term under their belt. Other than that, I will be relaxing. It's pretty weird to believe that for the next six weeks, I will not have any tests, grades, papers, or anything of the like. Nevertheless, I am thankful for this unique schedule Dartmouth has. And since I have so much time on my hands, I have created three main goals I want to accomplish over the break.

One, I want to write. When I was in high school, I participated in something called the National Novel Writing Month (NaNoWriMo), which is a global challenge to write a book in one month. Even though NaNoWriMo mainly takes place in November, I am going to try to complete a book throughout December. I am a tad bit nervous about the adventure, but I know it will be an exciting time!

Two, I want to read. My first term at Dartmouth has reignited my passion for reading, and so I want to continue reading over the break. I have six books I want to read every week, with the classic To Kill a Mockingbird as my current book. And who knows? Maybe I will take a quick trip to Barnes & Noble to pick up another.

Finally, I want to paint. The summer before I headed off to Dartmouth, I decided to take up painting and ended up with six paintings in six days. I definitely don't plan on painting every day, but I hope to complete a couple of paintings before I head back to Hanover.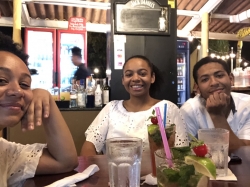 I'm excited about this break, and I am thankful that Dartmouth's breaks allow for the exploration of different interests, whether writing, reading or painting. I'll be sure to update over the break with what I am doing!

Until next time!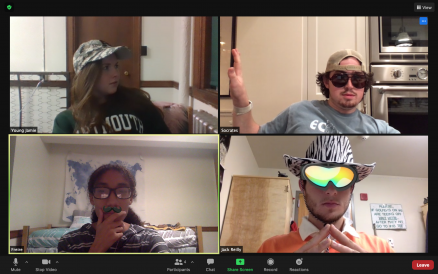 Holden Caulfield, Socrates, Paulo Freire, and Young Jamie got together via Zoom and put together a play for my writing course.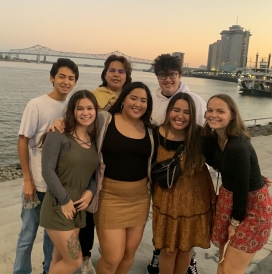 But at the end of the day, when people ask me what my favorite Dartmouth memories are, I'm always thinking about the place. Ice skating, pink sunsets, riverbanks, or canoeing? That's my highlight reel.

While the student body at the College may be relatively small, students here recognize that their vote can hold a lot of weight in New Hampshire, a classic swing state.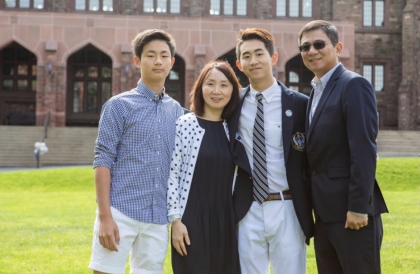 I was recently looking at some of my older posts, reliving the glory days of freshman fall, and I realized that I never actually wrote an introduction post talking about myself! But better late than never, right?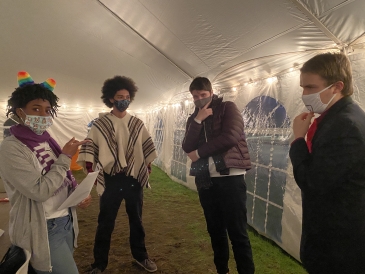 After walking around campus all day in eye-catching attire, we headed to a Murder Mystery night hosted by Phi Tau (a fraternity) in one of the tents scattered around campus.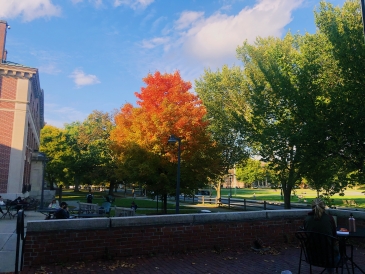 My personal visit to Dartmouth was a huge factor in my decision to apply, so in honor of Week 7, I hope this blog post can virtually illustrate some of what Dartmouth has to offer in seven images – worth 7,000 words!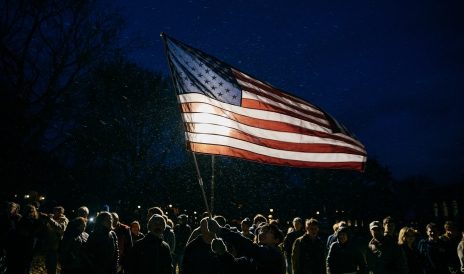 In honor of Veterans Day, I was able to interview student veteran Eugene Lovejoy '22 to hear about his experiences in the United States military and as a Dartmouth student. Read on to learn more!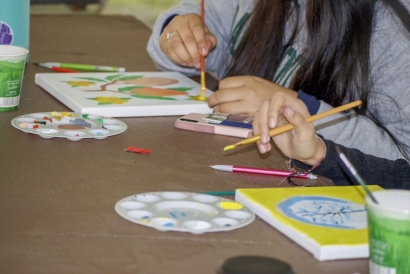 Each incoming student was assigned to one of the six houses: School House, South House, East Wheelock House, North Park House, Allen House, or the best house (West House).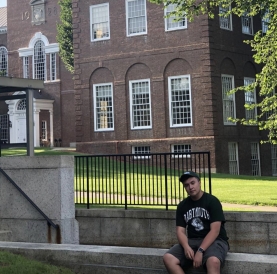 Over the past year, I've talked a lot with prospective students. Picking college is a big deal, but if I knew what I do now, I'd still pick Dartmouth a dozen times over.