« All Posts by this Blogger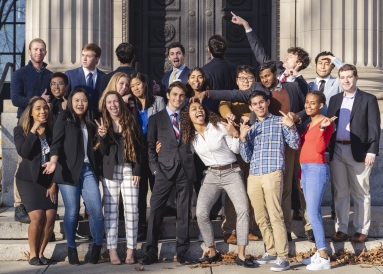 What Does Student Assembly Do?
Student Assembly is Dartmouth's student government and represents the interests of all undergraduate students. This year, I am the Secretary of the organization, which means I get to do the fun, busy, behind-the-scenes work that goes into implementing projects on campus. Aside from fun projects, Student Assembly gets to work with Dartmouth's administration when making policy affecting all of campus. The Assembly has done a lot over the years, but here are some of our major past and on-going projects.
1.Take a Faculty Member to Lunch Program
In college, one of the most important things you can do is to get to know a professor. This can be difficult in a classroom setting, and even in office hours. Realizing this was a problem, the Student Assembly created a program for students to invite one professor to lunch each term. The voucher gives $25 per person, and allows for up to three students and one professor to enjoy a meal at Pine and Moosilauke Ravine Lodge, two nearby restaurants. I took advantage of this opportunity myself, and got to eat lunch with my Math 3 group and our professor at Pine (and btw, the food is delicious).
2.Dartmouth Coach Voucher Program
Recently, the Student Assembly has piloted a program through which students in need of financial assistance get vouchers for the Dartmouth Coach — the bus service that takes students from campus to Boston Logan Airport. Tickets for this service, although reasonably priced, can take a toll on students' wallets as they travel home at the end of each term. The program is still fairly new and is being developed in coordination with Dartmouth's administration. Yet, it has already eased the financial need of many students throughout campus.
3. Syllabi Database
Student Assembly is currently working on establishing a database containing syllabi of classes from all departments, so students are able to make more educated decisions when crafting their schedule for upcoming terms. The project was introduced this year and is an on-going process as we work with individual academic centers to figure out the best way to give access to students. 
4. Book Sustainability
College textbooks are expensive. Plus, they are huge, bulky, and an inefficient use of paper. The Student Assembly, working alongside the Sustainability Department, is working to establish a library system with relevant textbooks, so there is no need for students to purchase new books each term. 
These are only a few of Student Assembly's projects. We deal with new issues every term and work with everyone at Dartmouth to make campus a better place. And, of course, we also take very cool group pictures.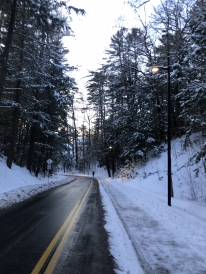 One question that prospective students tend to ask is: "What exactly is there to do in a small New Hampshire town?"

This week, I wanted to give you an example of what a day at Dartmouth (albeit long-distance Dartmouth) looks like.

I've been reflecting on the lovely past four years of my life, and I came up with this list of seven things to help you succeed and thrive at Dartmouth.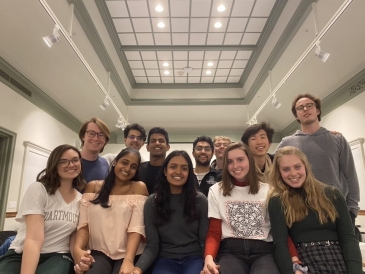 wanted to try something new and expand my horizons, so I decided to give it a shot. And I am so glad that I did!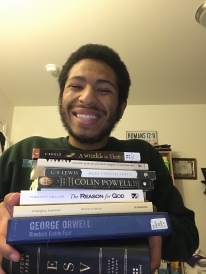 Even though I am not in Baker, that Dartmouth spirit of reading and learning is alive and well.

After talking with our new improv president for a while, we decided that we would do a Zoom show. Not only does performing allow me to share my comedy with my friends, it is just, in general, a great time!
It took a couple weeks, but then I arrived at the (rather obvious) conclusion that school shouldn't preclude my making pancakes or doing chores or watching Frozen II. Zoom does not render Dartmouth some unsympathetic entity.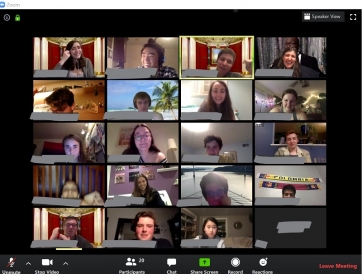 Spring has brought about many, many changes. For me, luckily, my extracurriculars are still on: same time, same people, except now over Zoom.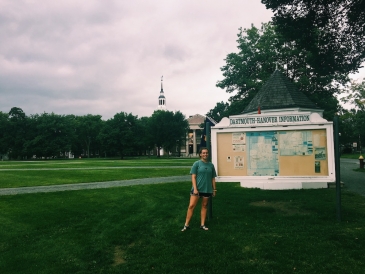 Like many of my classmates, Dartmouth is the first private school I've ever gone to. Coming from a small Southern town, the vast majority of people I know don't travel more than a few hours away for college.