« All Posts by this Blogger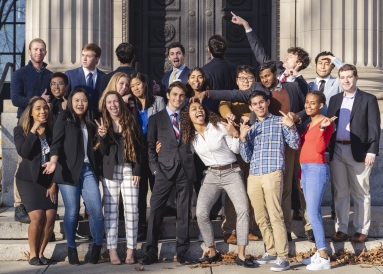 What Does Student Assembly Do?
Student Assembly is Dartmouth's student government and represents the interests of all undergraduate students. This year, I am the Secretary of the organization, which means I get to do the fun, busy, behind-the-scenes work that goes into implementing projects on campus. Aside from fun projects, Student Assembly gets to work with Dartmouth's administration when making policy affecting all of campus. The Assembly has done a lot over the years, but here are some of our major past and on-going projects.
1.Take a Faculty Member to Lunch Program
In college, one of the most important things you can do is to get to know a professor. This can be difficult in a classroom setting, and even in office hours. Realizing this was a problem, the Student Assembly created a program for students to invite one professor to lunch each term. The voucher gives $25 per person, and allows for up to three students and one professor to enjoy a meal at Pine and Moosilauke Ravine Lodge, two nearby restaurants. I took advantage of this opportunity myself, and got to eat lunch with my Math 3 group and our professor at Pine (and btw, the food is delicious).
2.Dartmouth Coach Voucher Program
Recently, the Student Assembly has piloted a program through which students in need of financial assistance get vouchers for the Dartmouth Coach — the bus service that takes students from campus to Boston Logan Airport. Tickets for this service, although reasonably priced, can take a toll on students' wallets as they travel home at the end of each term. The program is still fairly new and is being developed in coordination with Dartmouth's administration. Yet, it has already eased the financial need of many students throughout campus.
3. Syllabi Database
Student Assembly is currently working on establishing a database containing syllabi of classes from all departments, so students are able to make more educated decisions when crafting their schedule for upcoming terms. The project was introduced this year and is an on-going process as we work with individual academic centers to figure out the best way to give access to students. 
4. Book Sustainability
College textbooks are expensive. Plus, they are huge, bulky, and an inefficient use of paper. The Student Assembly, working alongside the Sustainability Department, is working to establish a library system with relevant textbooks, so there is no need for students to purchase new books each term. 
These are only a few of Student Assembly's projects. We deal with new issues every term and work with everyone at Dartmouth to make campus a better place. And, of course, we also take very cool group pictures.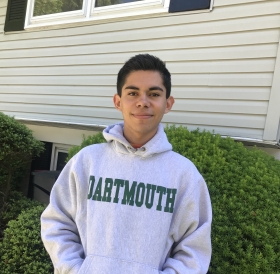 Each week in the month of April, student bloggers will be bringing a post to you called "First-Gen Friday" — a series of interviews with current Dartmouth students who are the first in their families to attend college.

I still wake up every morning and think "I'm at Dartmouth" with a distinct sense of pinch-me-I'm-dreaming. Sounds crazy, but it's true.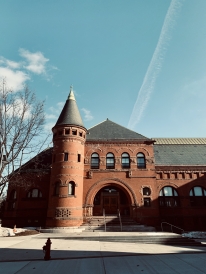 I'm going to be completely honest: sometimes college is hard! I've compiled some resources that are great if students want to take some time to de-stress.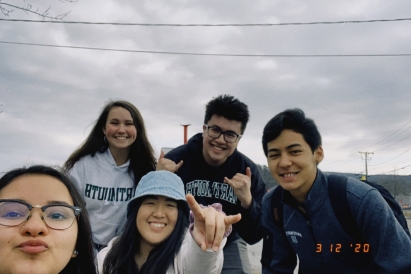 Even if I won't see my fellows NADs (our powerful Indigenous community), Questies (Questbridge ʻ23s represent!), and First-Generation Low-Income (FGLI) folks for a little while, you should all know that you make Dartmouth a wonderful place to be.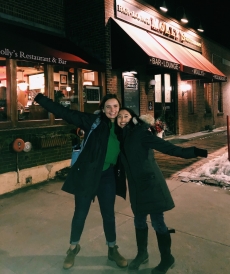 Because the town and school are small, they are extraordinarily interconnected and, in my experience, people in the community have been super welcoming. One long time Hanover resident even helped me pick out a good winter coat!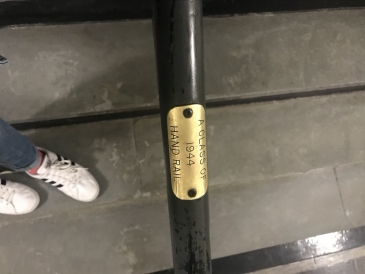 When I think of "old" at Dartmouth, I think of the many parts of campus that are rich in history. So this week, I went around to a couple of locations on campus to capture some of the historical parts of campus and their history.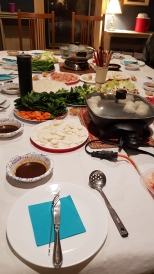 You can imagine my happiness when one of my friends forwarded an email with the subject: HOT POT DINNER @ International Cafe — RSVPs needed.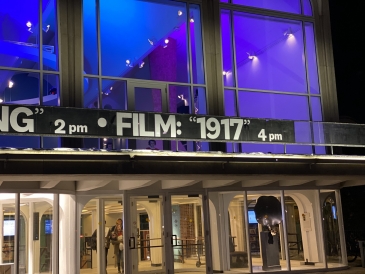 I don't think any place exemplifies the stereotypical college town like Hanover and our dear old Dartmouth. Of the places at Dartmouth that have the best vibes, my vote — without question — goes to The Hop.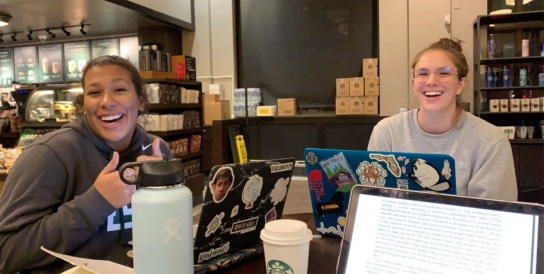 When I came to Hanover almost four years ago to start my freshman year, finding every place that serves coffee was of the utmost importance. Here's the rundown on the best places in town for coffee.