« All Posts by this Blogger
Balancing Academics and Personal Life
In what ways has the Dartmouth community helped you balance academic and personal pursuits?
A:

At Dartmouth, academics require a large time commitment. Because of the quarter system, classes move fast, covering what is a semester's worth of content at most schools in only ten weeks. I admit that it can be difficult to manage your schedule sometimes; however, we are encouraged by Dartmouth to prioritize our mental health and engage in activities outside the classroom. So, there are plenty of opportunities to pursue your personal interests amidst intense classwork.
Once you get the hang of the quarter system and its fast pace, you realize there is actually a lot of free time to fill, and it's fairly easy to work on your personal pursuits. An example of this is exercising. When I came to college, I knew I wanted to workout and be physically active. So, I started going to the gym every night. Then, after a few weeks, I decided that I wanted to dedicate more time to sports, and joined the climbing team at the end of my first term. 
Many of my friends are in sports teams, performance groups, and other fun clubs around campus. These activities are great ways to find a community and meet people, and serve as good study breaks. On weekends, there is always time to hangout with friends — you can go on trips with the DOC, watch a sports game, or just sit back and watch a movie in your dorm. There are plenty of things to do at Dartmouth; personally, I have never felt bored here and if I feel stressed, I can always take a break, head to my room, and play guitar for a bit. It's all about balance.
In short, academics come first but, despite heavy workloads, Dartmouth makes it fairly easy for students to dedicate time to their personal interests.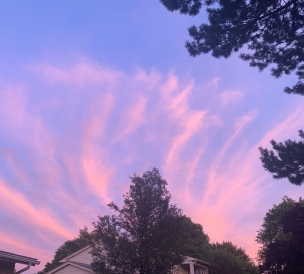 What can you look forward to during your Dartmouth career, or at least in your first year?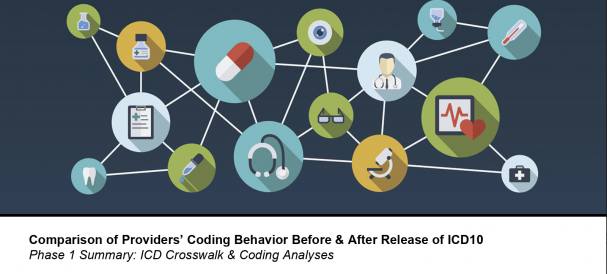 This summer, I worked on an operations management research project that looked at how medical billing codes could be improved to avoid fraud or exploitation.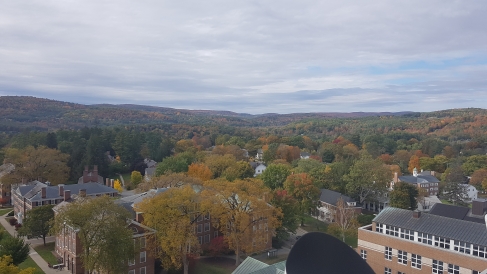 Standing on the Green, Dartmouth's historic grass-covered field, you get a front seat to the sunset that paints the sky a vibrant shade of berry-red and gold: fall has arrived.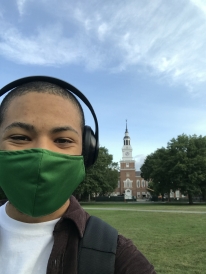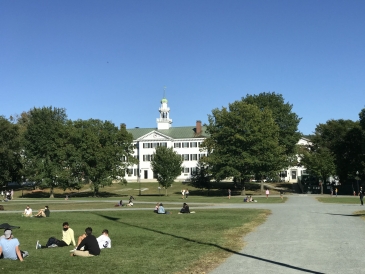 I'm back, now as an official college sophomore!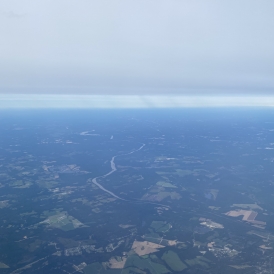 After a much needed break for the summer term, I'm super excited to be back and writing to you all as I tackle my sophomore year taking online classes in New Orleans, Louisiana.

Now that it's my first night back on-campus, I have found time to reflect on some objects I associate with Dartmouth and why.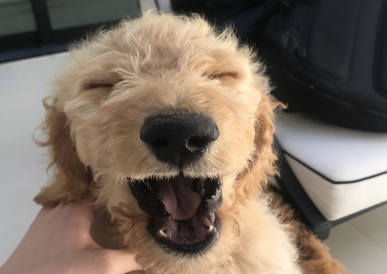 It's weird to think that an entire year has gone by. I could take this moment to lament how I lost half my first year (Spring and Summer) to COVID-19. There's really a lot I could complain about, but strange thing is, I don't really feel like it.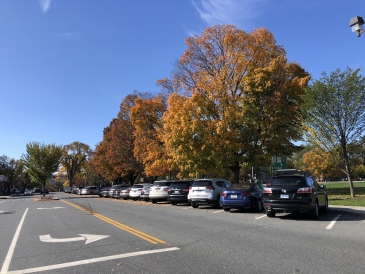 Although it will surely be different from previous terms, I'm looking forward to being back on-campus. I miss the sunsets as I walk from the library to FoCo, asking my friends to study on the Green with me, and so much more about being at Dartmouth.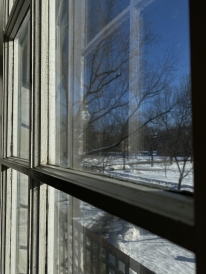 The world of on-campus jobs can be confusing! I hope this blog post and my own experiences can shed some light on how I've navigated work while attending Dartmouth.