« All Posts by this Blogger
Balancing Academics and Personal Life
In what ways has the Dartmouth community helped you balance academic and personal pursuits?
A:

At Dartmouth, academics require a large time commitment. Because of the quarter system, classes move fast, covering what is a semester's worth of content at most schools in only ten weeks. I admit that it can be difficult to manage your schedule sometimes; however, we are encouraged by Dartmouth to prioritize our mental health and engage in activities outside the classroom. So, there are plenty of opportunities to pursue your personal interests amidst intense classwork.
Once you get the hang of the quarter system and its fast pace, you realize there is actually a lot of free time to fill, and it's fairly easy to work on your personal pursuits. An example of this is exercising. When I came to college, I knew I wanted to workout and be physically active. So, I started going to the gym every night. Then, after a few weeks, I decided that I wanted to dedicate more time to sports, and joined the climbing team at the end of my first term. 
Many of my friends are in sports teams, performance groups, and other fun clubs around campus. These activities are great ways to find a community and meet people, and serve as good study breaks. On weekends, there is always time to hangout with friends — you can go on trips with the DOC, watch a sports game, or just sit back and watch a movie in your dorm. There are plenty of things to do at Dartmouth; personally, I have never felt bored here and if I feel stressed, I can always take a break, head to my room, and play guitar for a bit. It's all about balance.
In short, academics come first but, despite heavy workloads, Dartmouth makes it fairly easy for students to dedicate time to their personal interests.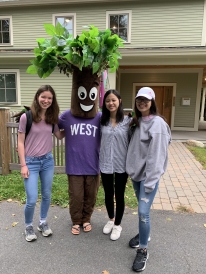 Looking back at my housing selection process, I realized there is very little information available about the LLCs. I wrote this blog post to tell you five reasons why I love the Humanities LLC.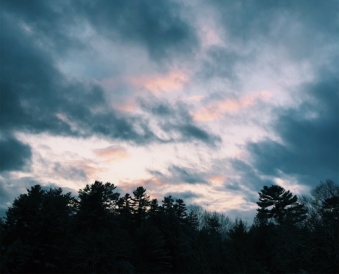 As a southerner, my biggest concern about Dartmouth was how I was going to cope with the cold. Luckily, I have a lot of friends that are also excited to embrace the snow with me, so I wanted to share how we've been enjoying winter term so far!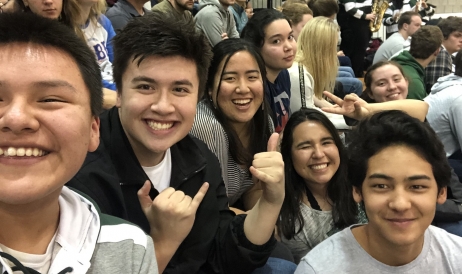 Being in West House means Tuk-Tuk dinners and fun house events almost every week, but this month it also means having the opportunity to join West House's Intramural (IM) basketball team. 

I've taken to sitting and watching, treating myself to the slowness of green tea and silence of an uninterrupted morning. But that's one of the best things about college—it offers ample moments for reflection. 

What is the Dartmouth Plan? Better known as the D-Plan for short, Dartmouth's term academic calendar is something that makes the College unique.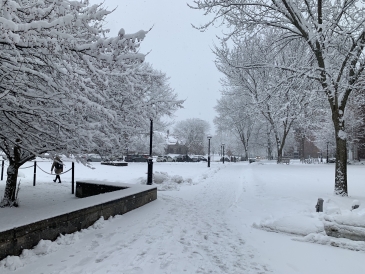 Coming to Dartmouth, I already had a plan of the types of communities I wanted to get involved with. One thing I didn't expect was meeting some of my favorite people at the Tucker Center for Spiritual Life.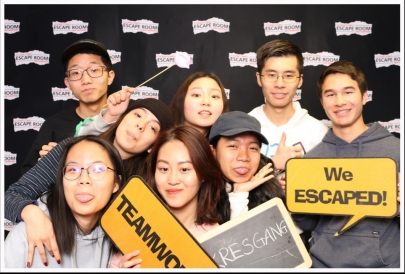 Come the 3-day weekend, the eight of us rented two cars and drove off from Hanover in the morning. Our destination? Concord, the capital city of New Hampshire.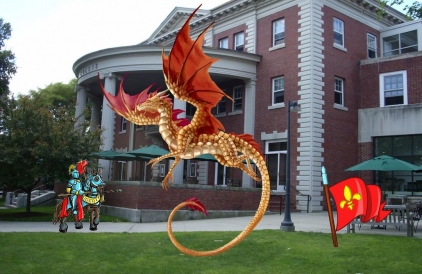 Collis gets two million visitors a year – why wouldn't you be one of them? Come join the fun and read on to learn how to make the best use of Collis as a socializing space!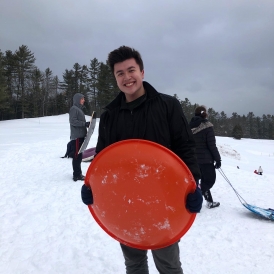 The idea of Dartmouth's unlimited snow used to be intimidating, but the past two weeks have been full of peaceful coexistence between students and seasons like no other. Winter's here and we love it.