You are here
« All Posts by this Blogger
Home in Dartmouth
As I lay in bed in my Dartmouth dorm with snow gently falling outside, I go to sleep with the security knowing that this is exactly where I am meant to be. 
When my phone started labeling all of the pictures I have taken in my dorm building as "Home", I found it pretty funny. For me, home is almost 4,000 miles away in the Central American country of Nicaragua. Nicaragua couldn't possibly be more different than Hanover. It is a tropical country, with extremely hot weather. I dismissed the idea, thinking that while I enjoyed being in Hanover, this would just be a temporary stay for me: Dartmouth shouldn't feel like home. Yet it does, as it has a sense of place and community that is ever present within me. 
The people I've met here have helped created a robust community. I am so thankful to find myself surrounded by so many individuals that are all so amazing. After returning from breaks there are many hugs and "I've missed you's" that have become central to my Dartmouth experience. Home is often where the people that you care most about are, and in such a short amount of time I've been able to create lasting relationships with others on this beautiful campus. 
It took me some time to get used to the weather. I had only seen snow one time before coming here, and by now, I've seen plenty. I had also never experienced seasons. It is a sight to behold to slowly watch the green leaves outside of your window turn orange and yellow. And then after they take on these most beautiful colors to see them fall into the ground and have the branches be covered in snow. Each season brings new excitement and opportunities which make each one a distinct experience. I love the New England outdoors. We are definitely located in a beautiful setting and there is so much to do: going on hikes, canoe trips on the Connecticut River, rock climbing, etc. There is so much to do here that takes advantage of this gorgeous setting!
There are places on campus that simply feel magnetic to me. When I need to clear my mind, I find myself in the Tower Room. Walking into that warm space with the statement green and dark wood and golden lighting makes my heart beat with more security. The serenity one can gain from a walk around Occom Pond or the 90 plus acre forest of Pine Park is also pretty special. Dartmouth is home to me because of these spaces that create a sense of belonging. It reminds me of who I am, what a different place I come from, and despite all of that, how I find myself exactly where I want to be.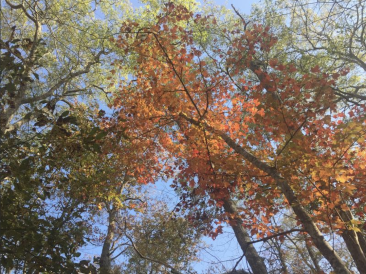 I interviewed Jeneen DiBenedetto Graham '96 about her Dartmouth experience and gained vivid insight about her reflection.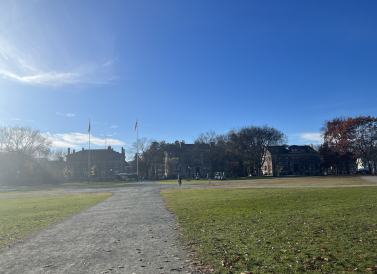 Coming to Dartmouth, I assumed that I was about to enter a space full of new experiences. Not only did my assumptions hold true, but they amplified over the course of weeks. Here is my reflection on the past three months and my winter break plans.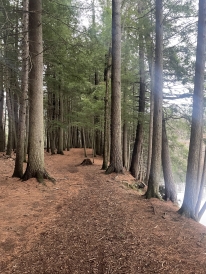 It seems like just yesterday I was walking to class on the first day of fall term. What have I learned since then? Click for a comprehensive guide!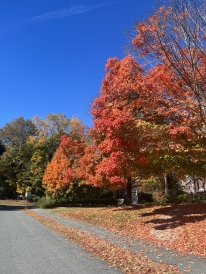 Find out why I never feel alone while exploring academics at Dartmouth.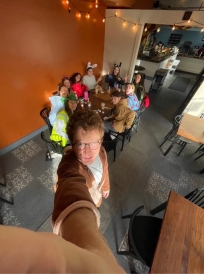 This week I talk about one of my new extracurricular involvements on-campus - working with DREAM!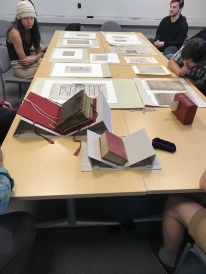 Dartmouth has so many opportunities for students to do, such as studying abroad or doing fellowships, but there are also smaller--yet still meaningful--opportunities for students to take advantage of while they are here.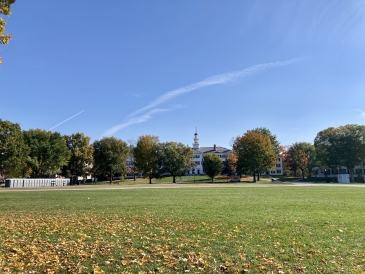 Now that my first term at Dartmouth is coming to a close, what would I write to myself 10 weeks ago when the term began?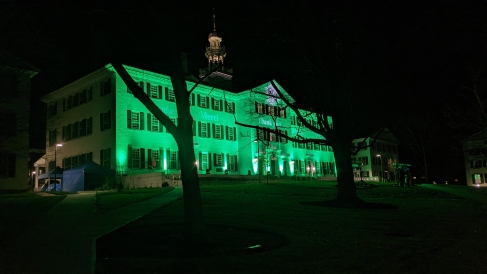 I'm 1/3 of the way done with my Dartmouth career, and I've learned a lot during this term alone. Let's do a recap of the past ten weeks!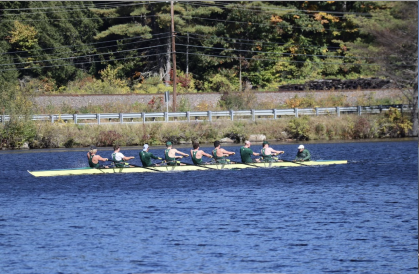 I sat down with my friend Conor to talk about being a DI athlete on the Men's Heavyweight Rowing Team.