You are here
« All Posts by this Blogger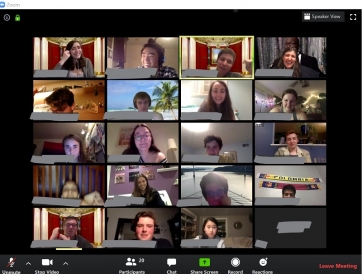 Zooming on Over
I'm sure every other post on this blog echoes this sentiment, but I'll say it again anyways. This term is weird. Really weird. I never thought that I'd spend my first spring at Dartmouth back in San Diego, bunkering down for a historical pandemic.
Life is crazy, man. 
All that's left to do now is just figure it out.
I've been talking to a lot of my friends too, and a lot of them miss that sense of community on campus, as well as their extracurriculars, which is totally understandable. I may be going out on a limb here, but I'd say it's fairly difficult for the Dartmouth Outing Club (DOC) to organize a group nature trip with their members spread over all 50 states and select international countries. Maybe I'm wrong and they pulled it off. If so, good for them!
All I know is that for me, luckily, my extracurriculars are still on. Same time, same people, except now over Zoom.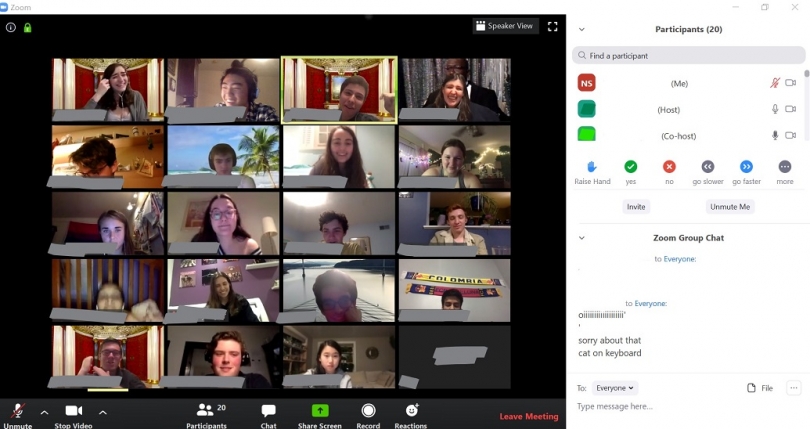 I wish I could say that we're just as productive as ever, and that being with these people, even if we're over Zoom, instantly transports me back to Hanover. And that it's like nothing has changed.
That'd be a massive bold-faced lie. 
I mean, sure. Some things are the same. Meetings are still a beautifully chaotic mess. The chat is a-scroll with random side conversations, and a good chunk of meetings are dedicated to finding the perfect Zoom background. Admittedly, I am one of the worst offenders of this. Need further proof?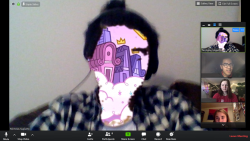 And, given that I'm part of the school's comedy clubs, the laughter is still the same. Oddly processed and screechy-sounding over my computer's admittedly subpar speakers, sure, but it's the thought that counts. 
But again, unfortunately, it's different. Seeing all those familiar faces on a little laptop screen, and then juxtaposing that with the realization that you're miles away, sinking halfway into a beanbag chair really drives home how different everything it is. I'd never realize how much I miss weekly administration-approved meetings in underground basements and commandeered lecture halls.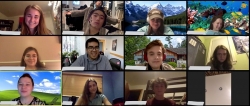 Yet, I still choose to go to them for a reason. These Zoom meetings represent a sort of odd tenacity among the student body. None of us are happy about the situation. We miss Dartmouth way too much to be satisfied with a DIY at-home version of it. We understand it, of course, but we wish it didn't have to be the case. And that's what these Zoom meetings, in my opinion, represent. That even if we can't be at Dartmouth, as long as we have the people that make Dartmouth Dartmouth, we can at least make do. It's a sentiment that I find more heartwarming that I'll admit. Laughable, really.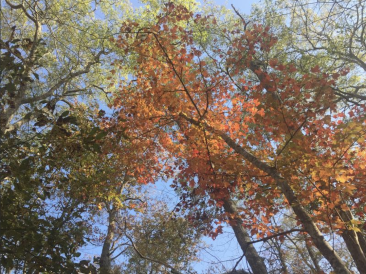 I interviewed Jeneen DiBenedetto Graham '96 about her Dartmouth experience and gained vivid insight about her reflection.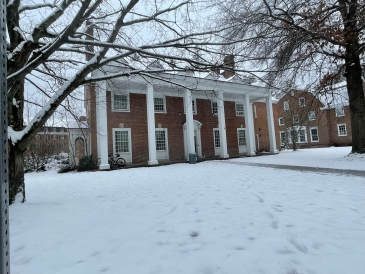 If I were to tell myself in high school that I would join a fraternity, I definitely would have laughed in my face and said something like "you're so goofy for thinking I'd ever do that." Now, here I am.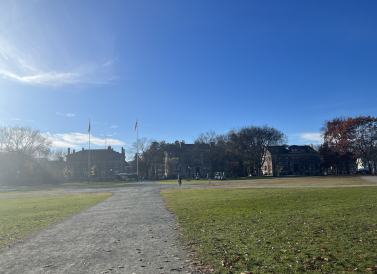 Coming to Dartmouth, I assumed that I was about to enter a space full of new experiences. Not only did my assumptions hold true, but they amplified over the course of weeks. Here is my reflection on the past three months and my winter break plans.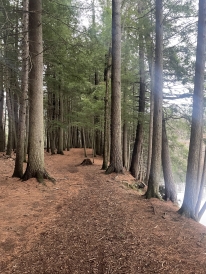 It seems like just yesterday I was walking to class on the first day of fall term. What have I learned since then? Click for a comprehensive guide!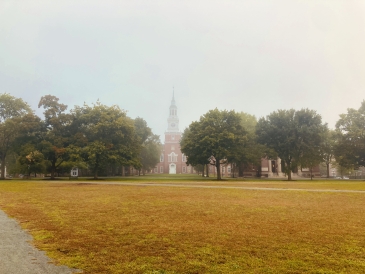 Whoops! Wrong preposition – Getting Sick AT Dartmouth! An overview of my first experience falling ill away from home.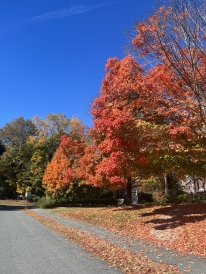 Find out why I never feel alone while exploring academics at Dartmouth.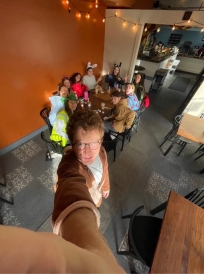 This week I talk about one of my new extracurricular involvements on-campus - working with DREAM!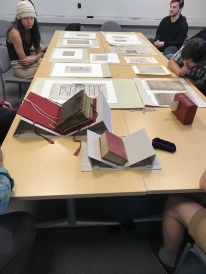 Dartmouth has so many opportunities for students to do, such as studying abroad or doing fellowships, but there are also smaller--yet still meaningful--opportunities for students to take advantage of while they are here.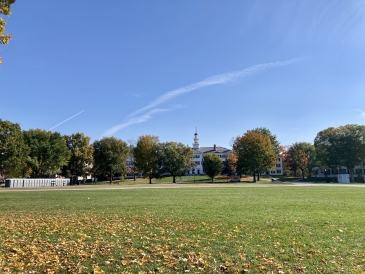 Now that my first term at Dartmouth is coming to a close, what would I write to myself 10 weeks ago when the term began?