You are here
« All Posts by this Blogger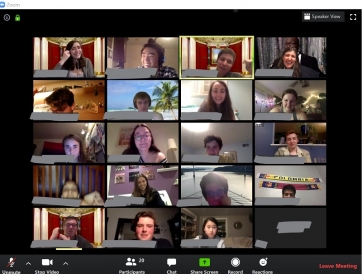 Zooming on Over
I'm sure every other post on this blog echoes this sentiment, but I'll say it again anyways. This term is weird. Really weird. I never thought that I'd spend my first spring at Dartmouth back in San Diego, bunkering down for a historical pandemic.
Life is crazy, man. 
All that's left to do now is just figure it out.
I've been talking to a lot of my friends too, and a lot of them miss that sense of community on campus, as well as their extracurriculars, which is totally understandable. I may be going out on a limb here, but I'd say it's fairly difficult for the Dartmouth Outing Club (DOC) to organize a group nature trip with their members spread over all 50 states and select international countries. Maybe I'm wrong and they pulled it off. If so, good for them!
All I know is that for me, luckily, my extracurriculars are still on. Same time, same people, except now over Zoom.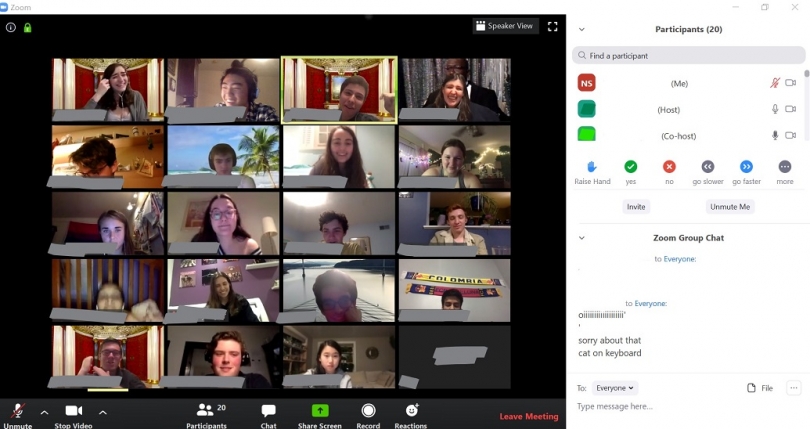 I wish I could say that we're just as productive as ever, and that being with these people, even if we're over Zoom, instantly transports me back to Hanover. And that it's like nothing has changed.
That'd be a massive bold-faced lie. 
I mean, sure. Some things are the same. Meetings are still a beautifully chaotic mess. The chat is a-scroll with random side conversations, and a good chunk of meetings are dedicated to finding the perfect Zoom background. Admittedly, I am one of the worst offenders of this. Need further proof?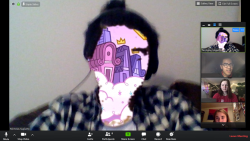 And, given that I'm part of the school's comedy clubs, the laughter is still the same. Oddly processed and screechy-sounding over my computer's admittedly subpar speakers, sure, but it's the thought that counts. 
But again, unfortunately, it's different. Seeing all those familiar faces on a little laptop screen, and then juxtaposing that with the realization that you're miles away, sinking halfway into a beanbag chair really drives home how different everything it is. I'd never realize how much I miss weekly administration-approved meetings in underground basements and commandeered lecture halls.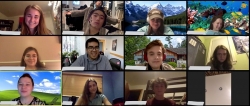 Yet, I still choose to go to them for a reason. These Zoom meetings represent a sort of odd tenacity among the student body. None of us are happy about the situation. We miss Dartmouth way too much to be satisfied with a DIY at-home version of it. We understand it, of course, but we wish it didn't have to be the case. And that's what these Zoom meetings, in my opinion, represent. That even if we can't be at Dartmouth, as long as we have the people that make Dartmouth Dartmouth, we can at least make do. It's a sentiment that I find more heartwarming that I'll admit. Laughable, really.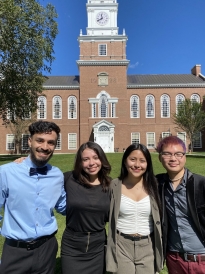 I am back! For a traditional college, Dartmouth is a little bit ~untraditional~ this year. One year later, our sophomore class was able to experience matriculation and the Twilight Ceremony. Read all about it!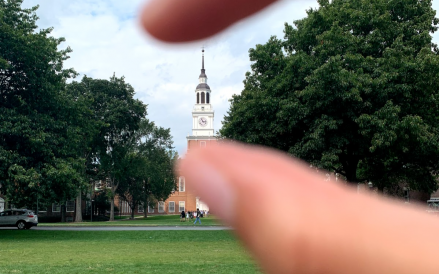 Hello and welcome to the beginning of my Dartmouth journey!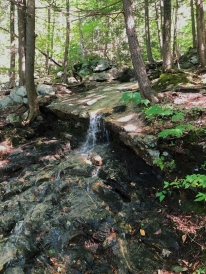 My first week back in Hanover came to a pretty epic end when my friends Ari, Meggie, and I decided to sign up for a 6-mile hike offered through the Dartmouth Outing Club.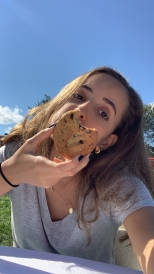 Hi! My name is Paulina and I am a 25' from Nicaragua! I am so excited to finally be on campus where I get to experience first hand everything I could previously only imagine.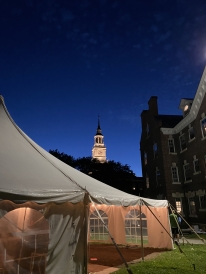 Hey! I'm Daniel and I'm a Dartmouth '25. To begin, here's a little bit about myself. I'm a Seoul-born Californian with an adventurous spirit.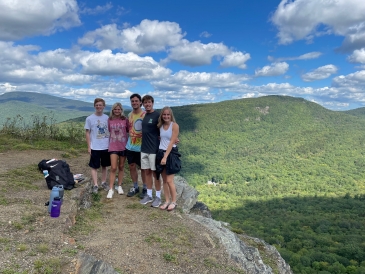 When my friends told me that college feels like summer camp at first, I did not understand what they meant.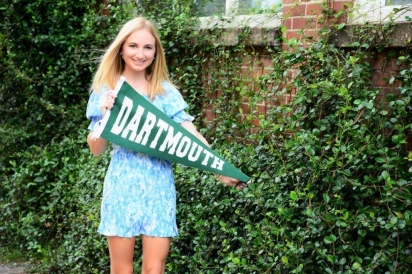 Hi! Welcome to my world. My name is Caroline, and I was born and raised in a suburb of Atlanta, Georgia. I've been at Dartmouth for over two weeks now, and I'm already in love with the school and its surroundings.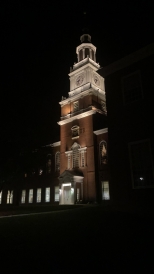 Although I'm excited to introduce snippets of my classes and social life this Fall, I wanted to dedicate this blog to explaining how I got to campus and moved in to my dorm!

I think fall may be my favorite season on Dartmouth's campus. Campus is breathing with new life as we witness the gorgeous transformation of lush green to crisp orange leaves!