« All Posts by this Blogger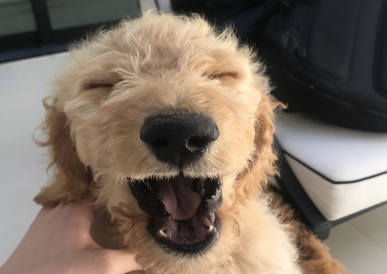 Summer Recap
It's weird to think that summer's over. Weirder still to think that an entire year has gone by and that I'm no longer a freshman. It's kinda sad, really, realizing that 25% of my college years are already behind me. Scary, even.
I could take this moment to lament how I lost half my first year (Spring and Summer) to COVID-19, which is 50% of my freshman year, an overall 12.5% of my college experience that I'll never get back. There's really a lot I could complain about. 
Strange thing is, I don't really feel like it.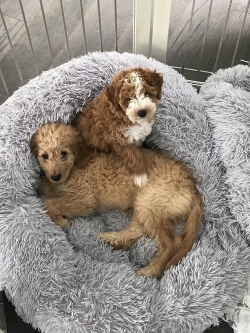 As much as I'd rather a raging pandemic not terrorize the Earth, I can say that I'm completely satisfied with my Dartmouth life right now. Remote and all. Now, I guess maybe the fact that I
get to play with dogs everyday
tends to lessen the blow of not being home at Dartmouth, and getting to
spend time with my siblings
is always nice, but it's more than that. 
Now don't get me wrong. I really, really, miss Dartmouth. Heck, these past few weeks I've been inexplicably listening to "Take Me Home Country Roads" by John Denver daydreaming about the campus. I don't even like country music. (Yes, I know that West Virginia is in no ways related to New Hampshire. But I'm from the West Coast, so it's all the same to me). 
So why do I not mind the remote situation? I think it has to do with impact.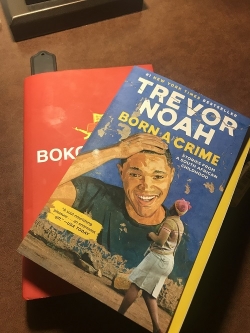 There's no denying that Dartmouth via Zoom is a shell of what Dartmouth really is. As great as the professors are, it's really the top-notch facilities and social community that make the school so amazing. But the reason why I've learned to live without them is because even off campus, I feel, for lack of a better word, impact. 
Right now, on the shelf above me are two books. One is Boko Haram by Alexander Thurston and the other Born a Crime by Trevor Noah. The second book was given to me by a friend at Dartmouth for my birthday. I sent her a book for her birthday too! I'm Fine… and Other Lies by Whitney Cummings (though mine was signed, which means I win that gift exchange). The first I picked up at Dartmouth (among others). Even if we're separated, the people at Dartmouth are so kind and thoughtful that, even outside of semi-regular Zoom sessions to catch up, we try to make our presence felt in the real world too.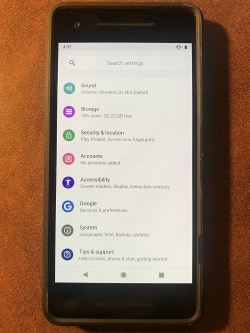 Next to my laptop is my second phone. Now, very few good things ever accompany a "second phone," but stay with me here for a second. Right now I'm contributing with research at the Jacobson Lab at Dartmouth, specifically app development. Now, my laptop is, for lack of a better word, a complete potato. I also have an iPhone, but no Macbook for it to connect to, meaning I have no way to actually test the app I'm building. Which is an issue. But a quick mention, and they immediately sent me a Google Pixel, no questions asked. No contract, loan agreement, nothing. Seriously. Part of me suspects that I could run off the phone and they'd be none the wiser.
So even so far away, through the books and phone, I still feel Dartmouth's impact on me. And through the book I gave, and the research I do, in the small way I can, I feel like I'm impacting Dartmouth too. Even through a screen.