You are here
« All Posts by this Blogger
Just Have Fun With It!
Dartmouth's a pretty rural campus. What do you do for fun?
A:

Good question! To be honest, I had the same concern coming here; as a kid who's used to cities, driving downtown and whatnot, it was weird imagining what I would do in a town where the only franchises included a single CVS and a miscellaneous Domino's Pizza. But, Dartmouth makes sure that there's still tons of fun options for you to relax and have fun!
If you want to talk about stuff directly from the College, Collis After Dark is the place to go (Collis is one of our dining halls here). They do a bunch of fun weekly stuff like trivia nights and Super Smash Bros tournaments. Other times they host more one-off events like laser tag or rollerblading. These kind of events are a time to hang out with friends, and a great chance to laugh at your friends' utter inability to rollerblade. Or have your friends laugh at you. The second I know through personal experience. But regardless, it's a great way to laugh and have some nice, clean fun. 
Now, this will sound a bit nerdy, but I also think my extracurriculars are a ton of fun too. I write for the school's humor magazine ("Jacko") and the school's sketch comedy club (DCN). I personally find writing cathartic, so for me they're a great place to just laugh and unwind from the daily grind. I know other people who join ping-pong teams, coffee club, and newspapers for the same reason. So yeah! Finding clubs that allow you to just explore your passions is another great way to have some fun with the nice add-on of being semi-productive doing it!
And there's no pressure here to have to be social in order to have some fun either. There's an 8-ball hall underneath Collis (the dining hall I mentioned earlier) with a couple arcade-style pinball machines (surprisingly fun) and a flat-screen TV to watch sports on. Admittedly, I don't really frequent the 8-ball hall all that much, but I know a ton of people who do. For more solitary activities, I personally like going to the gym (free for Dartmouth students) and spending an hour or two over there. 
Oh, and on the subject of sports, that's another great option to have some fun. There's all sorts of chances to play sports or stay active regardless of your skill level. As an outdoorsy school, I hear a lot about people joining the school's rock climbing gym, or going on hikes through the Dartmouth Outing Club (DOC). They take anyone regardless of their previous experience. If you're not outdoorsy though, don't worry. Neither am I, but I do like playing basketball. There are club and intramural teams, as well as just random pickup games that in my experience you could probably catch if you just show up. And it doesn't even matter if you're concerningly bad like me! When I say there's something for every skill level, I mean it.
I know I just spent the last five or so paragraphs constructing a really long list, but I think there's a lot to be said about the more simple joys in life like watching back to back to back (to back to back) episodes of Black Mirror on a Friday night with friends. 
So yeah, there's a ton of options around campus, and it's been my experience that there's pretty much something for everyone and anything. Just have fun with it!
No one is enjoying the perpetual state of uncertainty that we've been living in since the start of the pandemic back in March.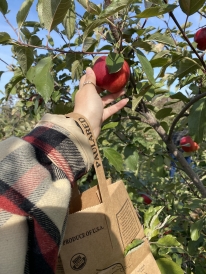 Hopefully you all caught that slightly altered Mean Girls reference! While Regina George wasn't exactly going apple picking with her friends...I think she should've been! Here's a look into my own day of apple picking!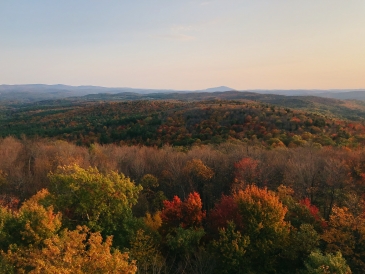 Hey blog, I'm not in California anymore! Visiting Gile Mountain is a magical 75-minute escape from campus into the breathtaking wilderness of Norwich, Vermont.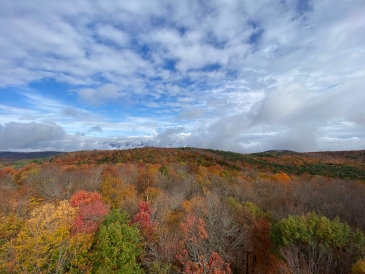 The season changed before my eyes with leaves shifting from rich green to vibrant orange, yellow, and brown.

After a year at Dartmouth, I've been able to carve out little niches for myself where I'm able to explore my passions, which I'd like to share with you all!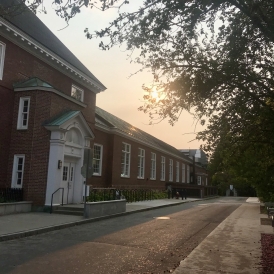 I've found that there have been plenty of activities to do while on campus—even with the current regulations!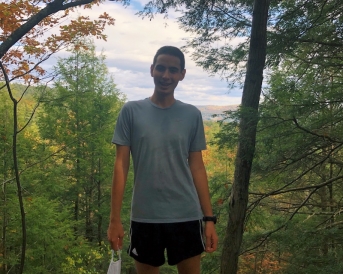 As I write this I'm covered in my fluffy blanket, listening to a ~fall vibes~ playlist as the 36-degree crisp October air enters my room through my window. Obviously, fall in Hanover has been one of the most amazing experiences of my life!

Dartmouth's Student Assembly has already run several voter registration drives, and I had the opportunity to vote early in my first presidential election ever at a town hall just last week. That's a moment I definitely won't forget!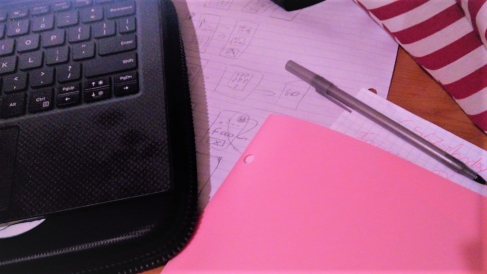 How many classes? How many hours a day? Come find out what a normal academic load looks like!