You are here
« All Posts by this Blogger
Just Have Fun With It!
Dartmouth's a pretty rural campus. What do you do for fun?
A:

Good question! To be honest, I had the same concern coming here; as a kid who's used to cities, driving downtown and whatnot, it was weird imagining what I would do in a town where the only franchises included a single CVS and a miscellaneous Domino's Pizza. But, Dartmouth makes sure that there's still tons of fun options for you to relax and have fun!
If you want to talk about stuff directly from the College, Collis After Dark is the place to go (Collis is one of our dining halls here). They do a bunch of fun weekly stuff like trivia nights and Super Smash Bros tournaments. Other times they host more one-off events like laser tag or rollerblading. These kind of events are a time to hang out with friends, and a great chance to laugh at your friends' utter inability to rollerblade. Or have your friends laugh at you. The second I know through personal experience. But regardless, it's a great way to laugh and have some nice, clean fun. 
Now, this will sound a bit nerdy, but I also think my extracurriculars are a ton of fun too. I write for the school's humor magazine ("Jacko") and the school's sketch comedy club (DCN). I personally find writing cathartic, so for me they're a great place to just laugh and unwind from the daily grind. I know other people who join ping-pong teams, coffee club, and newspapers for the same reason. So yeah! Finding clubs that allow you to just explore your passions is another great way to have some fun with the nice add-on of being semi-productive doing it!
And there's no pressure here to have to be social in order to have some fun either. There's an 8-ball hall underneath Collis (the dining hall I mentioned earlier) with a couple arcade-style pinball machines (surprisingly fun) and a flat-screen TV to watch sports on. Admittedly, I don't really frequent the 8-ball hall all that much, but I know a ton of people who do. For more solitary activities, I personally like going to the gym (free for Dartmouth students) and spending an hour or two over there. 
Oh, and on the subject of sports, that's another great option to have some fun. There's all sorts of chances to play sports or stay active regardless of your skill level. As an outdoorsy school, I hear a lot about people joining the school's rock climbing gym, or going on hikes through the Dartmouth Outing Club (DOC). They take anyone regardless of their previous experience. If you're not outdoorsy though, don't worry. Neither am I, but I do like playing basketball. There are club and intramural teams, as well as just random pickup games that in my experience you could probably catch if you just show up. And it doesn't even matter if you're concerningly bad like me! When I say there's something for every skill level, I mean it.
I know I just spent the last five or so paragraphs constructing a really long list, but I think there's a lot to be said about the more simple joys in life like watching back to back to back (to back to back) episodes of Black Mirror on a Friday night with friends. 
So yeah, there's a ton of options around campus, and it's been my experience that there's pretty much something for everyone and anything. Just have fun with it!
A list of my favorite aspects of Dartmouth, spelled out.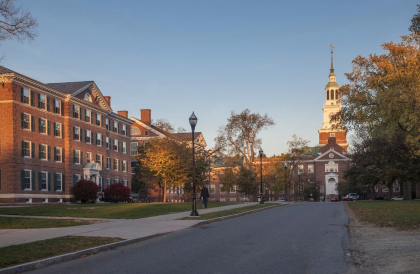 I want to utilize this blog post as a space to offer tips and advice to '26s, as they embark on their transition into their first year.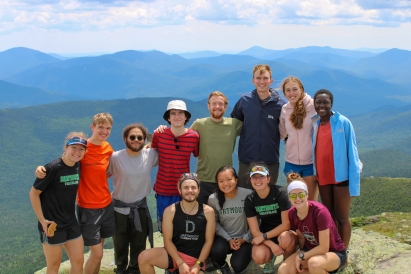 The Dartmouth Outing Club ("the DOC"), the largest and oldest collegiate outing club in the nation, has been one of the highlights of my Sophomore Summer. Come read about my experiences with the club!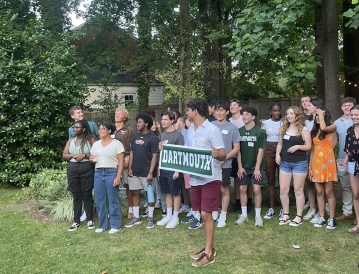 Being in DC this summer and participating in the Rockefeller Center's First Year Fellows program, I've been able to really see just how special the Dartmouth alumni network is.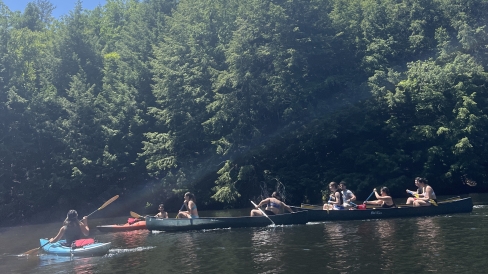 Let me tell you a little about a paddling trip I did with People of Color in the Outdoors (POCO), a DOC sub-club!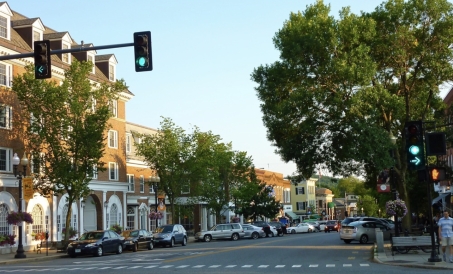 During a recent conversation with my HS friend who also goes to college in the US, we discussed what it's like experiencing culture shock especially as international students. I'd love to share the tips we developed to combat this feeling.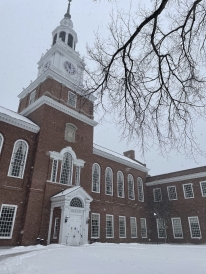 Why should you come to Dartmouth? While this question is one that I always anticipate being asked, my answer always changes—from our community, location, and resources there are so many reasons to want to call Dartmouth your home.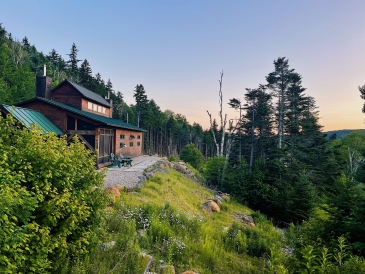 If you want to learn more about the world by retreating from it, there's no better place to do so than at the Dartmouth Center for Social Impact (DCSI)'s Matariki Global Impact Summit.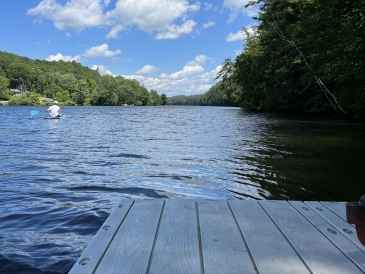 As a freshman, I decided to take my summer term on, and I wanted to elaborate on why I made that decision!