You are here
« All Posts by this Blogger
Impromptu Modeling
So, apparently I'm a model now.
It's not what you think. Though it's kinda cool that I can *technically* say that. 
Basically, one of my good friends is a prospective studio art major who is currently taking Sculpture 1. According to her, it's pretty demanding in terms of workload, but still one of her most enjoyable courses.
Part of what makes the class so demanding is that for each sculpture she creates, she needs to have a "digital component" to accompany it. And, for her artistic vision, she needed a model.
That's where I came in. 
It was about 10 PM on a Tuesday night when my phone buzzed with a cryptic text reading: 
"Need a model. Please come to BVAC [the Black Family Visual Art Center, the school's art facility]. Wear white. Bring [a mutual friend of ours]."
Having nothing better to do, I decided "Eh, why not. Let's see where this goes."
I show up, and long story short, I spent an hour or two wearing a bedsheet pretending to be a "blank, human pillow."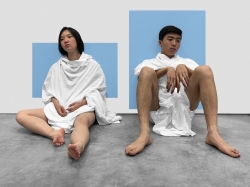 I thought that would have marked the end of my modeling career, until about a couple weeks later I got another text:
"Nick, come to BVAC again. Wear a black turtleneck. I need you to try on the 'Smiile Box.'" 
Now, the 'Smiile Box' was another one of her various machinations. The best way to describe it is a massive, wearable post-modern wooden box with a lifeless painted smiley face. You put it on your shoulders and, when you speak, you're blinded by rows upon rows of sound-activated LEDs.
So, one trip to BVAC, a couple hours, and numerous disorienting LED flashes later, thus ended my second modeling endeavor.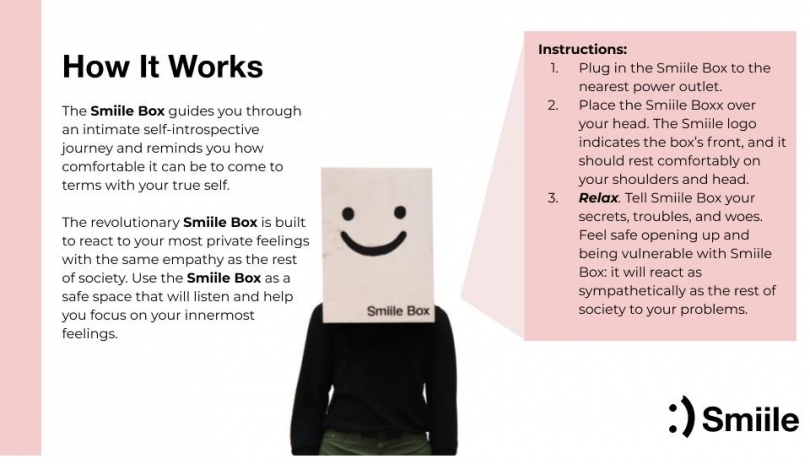 The reason I tell this story is to pretty much show that Dartmouth is somewhat of a "nerd sanctuary"— a place where people can do whatever and explore whatever passion they want. And if I'm being honest with you? I love that about this school. There's gotta be a reason why I spent all those late hours at BVAC with my friend because, let's face it, I'm clearly not getting paid for this. Rather, it's because it's comforting to be surrounded by people who genuinely put passion into their projects. Not just art too. I have friends working on social impact, scientific research, etc. for no other reason than they genuinely want to. It's comforting, really. That wasn't something I could really get in high school.
There's something about being surrounded by that that's freeing— if everyone is open and free about doing what they love, well, it kinda makes you wanna do the same.
Until now, I've attended all my classes at Dartmouth via Zoom. Today marked a milestone for me as I ventured to a socially-distanced classroom for the very first time to attend Global Health & Society (a relevant class given current events!)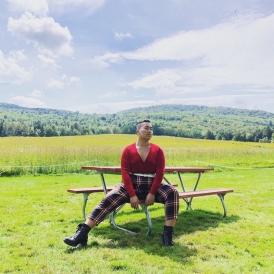 I never thought that my favorite part of a class would end up being its midterm. First time for everything, I suppose.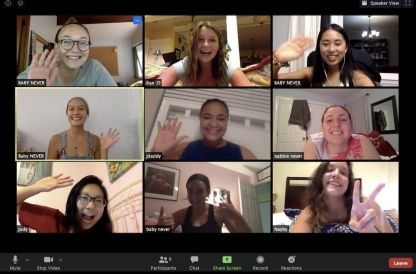 Despite how long it's been since I was physically on campus, my sense of belonging as a Dartmouth student has never wavered.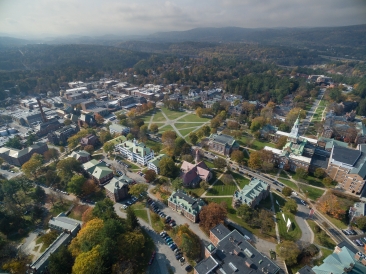 The Dartmouth Center for Social Impact (DCSI) is a hub for students seeking community service opportunities.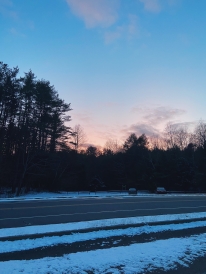 No freshman year is perfect, and I'm reflecting on a few learned lessons that I wish I knew before attending Dartmouth.

In case you didn't know, Dartmouth operates on a quarter system, which means that in each term, students typically take three classes. However, they can also elect to add an additional course!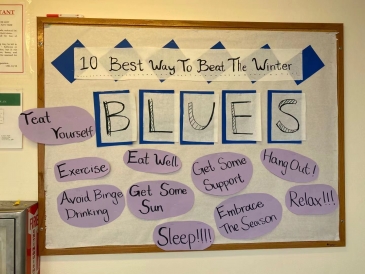 I was attracted by the opportunity to engage with first-year residents and shape their Dartmouth experiences, in addition to working with other UGAs and staff who shared my interest in helping others.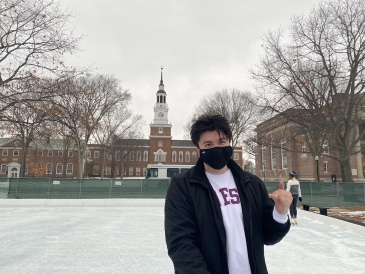 After almost a year off-campus, I came back to campus committed to the winter experience and I am simply loving it.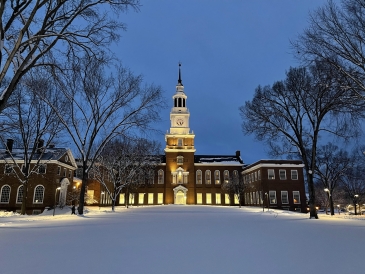 We so very wish you could step onto Dartmouth's campus yourself to witness the beauty of our winters live, but COVID-19 has made visiting campuses extremely difficult. I would love to share some of my favorite photos from this past snowy week!