You are here
« All Posts by this Blogger
Impromptu Modeling
So, apparently I'm a model now.
It's not what you think. Though it's kinda cool that I can *technically* say that. 
Basically, one of my good friends is a prospective studio art major who is currently taking Sculpture 1. According to her, it's pretty demanding in terms of workload, but still one of her most enjoyable courses.
Part of what makes the class so demanding is that for each sculpture she creates, she needs to have a "digital component" to accompany it. And, for her artistic vision, she needed a model.
That's where I came in. 
It was about 10 PM on a Tuesday night when my phone buzzed with a cryptic text reading: 
"Need a model. Please come to BVAC [the Black Family Visual Art Center, the school's art facility]. Wear white. Bring [a mutual friend of ours]."
Having nothing better to do, I decided "Eh, why not. Let's see where this goes."
I show up, and long story short, I spent an hour or two wearing a bedsheet pretending to be a "blank, human pillow."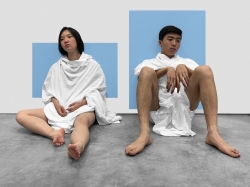 I thought that would have marked the end of my modeling career, until about a couple weeks later I got another text:
"Nick, come to BVAC again. Wear a black turtleneck. I need you to try on the 'Smiile Box.'" 
Now, the 'Smiile Box' was another one of her various machinations. The best way to describe it is a massive, wearable post-modern wooden box with a lifeless painted smiley face. You put it on your shoulders and, when you speak, you're blinded by rows upon rows of sound-activated LEDs.
So, one trip to BVAC, a couple hours, and numerous disorienting LED flashes later, thus ended my second modeling endeavor.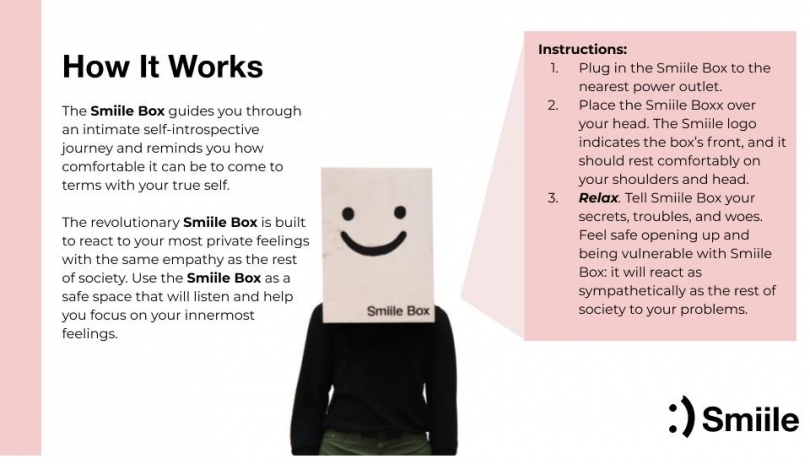 The reason I tell this story is to pretty much show that Dartmouth is somewhat of a "nerd sanctuary"— a place where people can do whatever and explore whatever passion they want. And if I'm being honest with you? I love that about this school. There's gotta be a reason why I spent all those late hours at BVAC with my friend because, let's face it, I'm clearly not getting paid for this. Rather, it's because it's comforting to be surrounded by people who genuinely put passion into their projects. Not just art too. I have friends working on social impact, scientific research, etc. for no other reason than they genuinely want to. It's comforting, really. That wasn't something I could really get in high school.
There's something about being surrounded by that that's freeing— if everyone is open and free about doing what they love, well, it kinda makes you wanna do the same.
I actually shadowed there during my freshman winterim, as the deputy director is an alum and hosted a few students to visit the facilities and meet some of the people who work there.
How easy is it to get a job on campus?
A:

Coming from a boarding school, I didn't get to work during the weekends. Coming into Dartmouth, I was excited at the prospect of being able to finally get into the workforce. There are many reasons why you would want to work.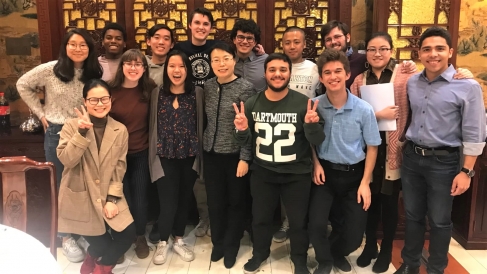 Is a Language Study Abroad worth it? I weigh upsides and downsides to help guide your decision!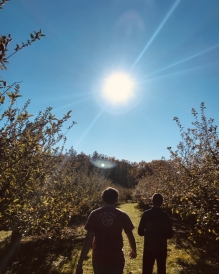 My faith is a very important part of my identity. Starting in the fall, I decided to join two Christian groups: Christian Union and Apologia, the Christian thought magazine on campus.

Long time no see, Hanover. How long has it been? Six months and three days? Not that I've been counting, of course. Oh, who am I kidding? I couldn't wait to see you again! How have you been?
My friends and I had a board games brunch at the dining hall, with many of the games rented from Jones Media Center. It was a highlight of the term — when else can you play Cards Against Humanity with nine friends while enjoying brunch?
With the decade (and year) coming to an end, I thought I would do something fun and look back on everything that has happened this year for me at Dartmouth!
Early on in my time at Dartmouth, I learned about a resource that has become instrumental to my life. The Academic Skills Center, or "ASC," is committed to helping students reach their academic goals.
Between figuring out what clubs I wanted to join, trying out for sports teams, and finding new study spots, each day looked a little different for me this fall.