You are here
« All Posts by this Blogger
Impromptu Modeling
So, apparently I'm a model now.
It's not what you think. Though it's kinda cool that I can *technically* say that. 
Basically, one of my good friends is a prospective studio art major who is currently taking Sculpture 1. According to her, it's pretty demanding in terms of workload, but still one of her most enjoyable courses.
Part of what makes the class so demanding is that for each sculpture she creates, she needs to have a "digital component" to accompany it. And, for her artistic vision, she needed a model.
That's where I came in. 
It was about 10 PM on a Tuesday night when my phone buzzed with a cryptic text reading: 
"Need a model. Please come to BVAC [the Black Family Visual Art Center, the school's art facility]. Wear white. Bring [a mutual friend of ours]."
Having nothing better to do, I decided "Eh, why not. Let's see where this goes."
I show up, and long story short, I spent an hour or two wearing a bedsheet pretending to be a "blank, human pillow."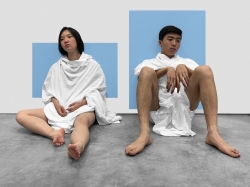 I thought that would have marked the end of my modeling career, until about a couple weeks later I got another text:
"Nick, come to BVAC again. Wear a black turtleneck. I need you to try on the 'Smiile Box.'" 
Now, the 'Smiile Box' was another one of her various machinations. The best way to describe it is a massive, wearable post-modern wooden box with a lifeless painted smiley face. You put it on your shoulders and, when you speak, you're blinded by rows upon rows of sound-activated LEDs.
So, one trip to BVAC, a couple hours, and numerous disorienting LED flashes later, thus ended my second modeling endeavor.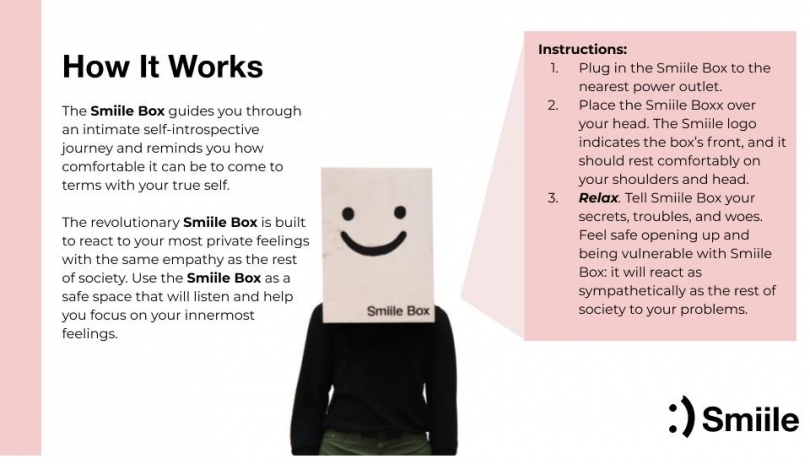 The reason I tell this story is to pretty much show that Dartmouth is somewhat of a "nerd sanctuary"— a place where people can do whatever and explore whatever passion they want. And if I'm being honest with you? I love that about this school. There's gotta be a reason why I spent all those late hours at BVAC with my friend because, let's face it, I'm clearly not getting paid for this. Rather, it's because it's comforting to be surrounded by people who genuinely put passion into their projects. Not just art too. I have friends working on social impact, scientific research, etc. for no other reason than they genuinely want to. It's comforting, really. That wasn't something I could really get in high school.
There's something about being surrounded by that that's freeing— if everyone is open and free about doing what they love, well, it kinda makes you wanna do the same.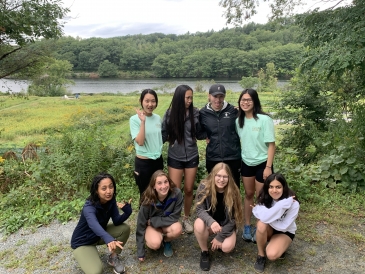 These past two weeks have been particularly revealing and nostalgic for me as I've come to realize the immense sense of pride, belonging, and community I feel at Dartmouth.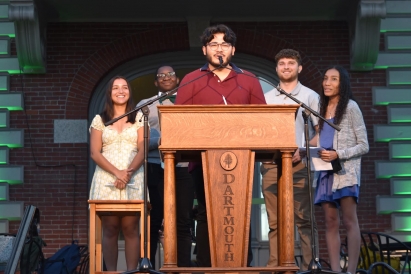 The '24s participated in matriculation and the twilight ceremony and finally take their class photo! Come learn more about these special annual Dartmouth traditions.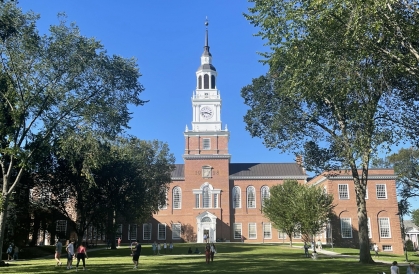 Hi everyone! I'm Chidera. I'm a '25 from Lagos, Nigeria, and I'm so excited to share my first blog post with you!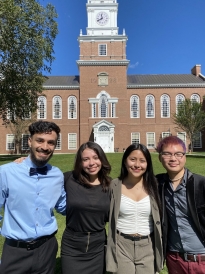 I am back! For a traditional college, Dartmouth is a little bit ~untraditional~ this year. One year later, our sophomore class was able to experience matriculation and the Twilight Ceremony. Read all about it!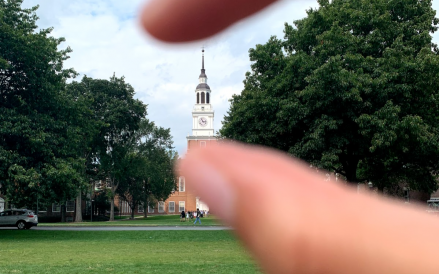 Hello and welcome to the beginning of my Dartmouth journey!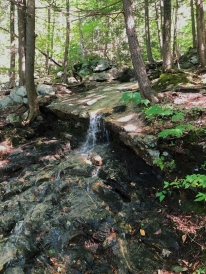 My first week back in Hanover came to a pretty epic end when my friends Ari, Meggie, and I decided to sign up for a 6-mile hike offered through the Dartmouth Outing Club.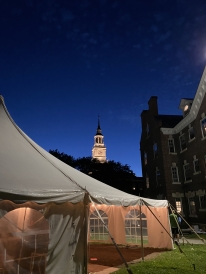 Hey! I'm Daniel and I'm a Dartmouth '25. To begin, here's a little bit about myself. I'm a Seoul-born Californian with an adventurous spirit.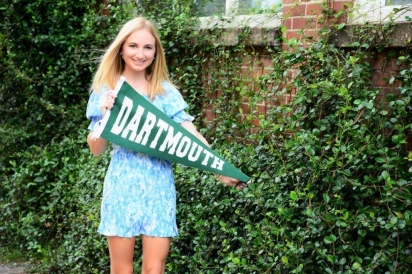 Hi! Welcome to my world. My name is Caroline, and I was born and raised in a suburb of Atlanta, Georgia. I've been at Dartmouth for over two weeks now, and I'm already in love with the school and its surroundings.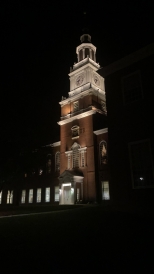 Although I'm excited to introduce snippets of my classes and social life this Fall, I wanted to dedicate this blog to explaining how I got to campus and moved in to my dorm!