You are here
« All Posts by this Blogger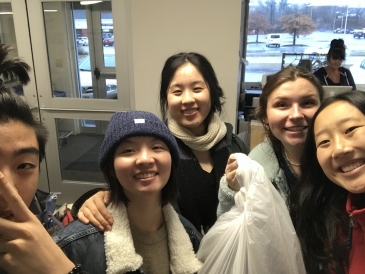 Broke but Clothed
So a while back, a prospective student wrote in and asked what we did for fun at Hanover. If you'd like, you can read about that here. The reason I'm writing this post is because right after writing that post, my friends and I tried out a new thing to do around campus: thrifting. 
Now, surprisingly, I never have gone thrifting before. Though the more I think about it, it's right up my alley: a cheap, cost-efficient way to go out and shop with friends without —and this is important — breaking the bank.
As you can tell, finances may be a big thing for me. 
When my friends and I first brought up the idea, there were quite a few logistical issues:
The nearest thrift shop is in Lebanon, the nearby town which is more than a few miles away.

We don't even have a car.
At first, I thought the fact that, you know, we didn't have a car would be an issue, but surprisingly, there was a solution. There's a car rental service/app on campus called Zipcar, which if you split among 5 people becomes pretty cheap. Basically, once you apply, the company sends you a credit card-looking thing that can open any car that you book through the app. With transportation out of the way, and me acting as our group's chauffeur (which was strangely nostalgic since I used to work as one, but that's another story), we were on our merry way.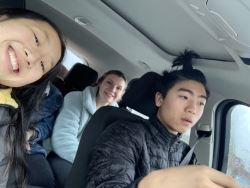 We left about noon on a Saturday. With us laughing and music blasting (at a safe, acceptable level for the driver of course), it felt like an (albeit cliché) scene from an indie teen movie. But that's the fun of it, no?
Once we got there, we all split up and scrambled through the racks. Maybe since it's a small town, there was a large selection of vintage winter boots, and just goofy stuff. I'll admit, a large chunk of my time was spent just trying on the dumbest things I could find, like a really thick pair of overalls that I later discovered were meant for skiing (I've never seen snow till last week, okay?)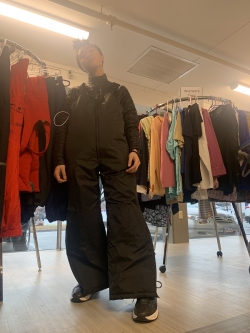 We paid for our stuff and left, exploring the city on the way. One of our stops included Subway. Evidently, one of my friends missed that place so much that, upon biting into her sandwich, a tear ran down her face. She claims dust flew in her eye, but we all know the truth.
It's the little moments like these that define college. Some find the small town of Hanover discouraging, and I agree that it's not for everyone. I'm inclined to disagree because I find fun in small-town treasures like thrifting. But, even then, I think it's still beyond that. Maybe it's just me, but beyond the town itself, it's the people that make Hanover so fun.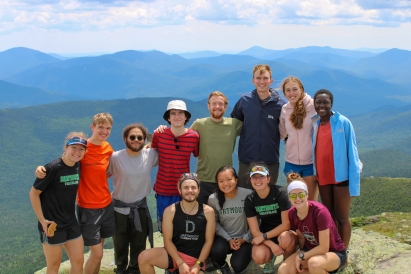 The Dartmouth Outing Club ("the DOC"), the largest and oldest collegiate outing club in the nation, has been one of the highlights of my Sophomore Summer. Come read about my experiences with the club!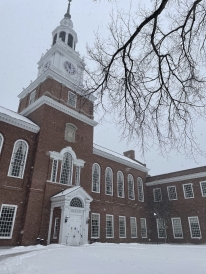 Why should you come to Dartmouth? While this question is one that I always anticipate being asked, my answer always changes—from our community, location, and resources there are so many reasons to want to call Dartmouth your home.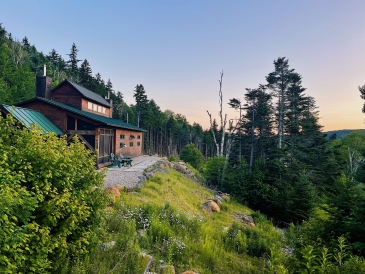 If you want to learn more about the world by retreating from it, there's no better place to do so than at the Dartmouth Center for Social Impact (DCSI)'s Matariki Global Impact Summit.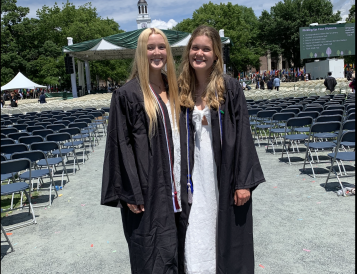 Exams ended June 6th, but I stayed an extra week to explore the Upper Valley and send off graduating senior friends. Read on to learn more!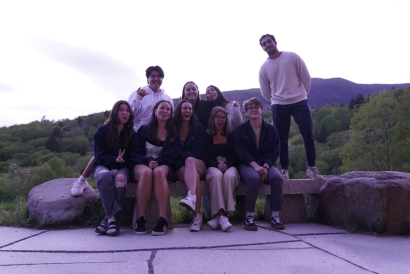 To celebrate a wonderful first spring term, my friends and I got together for a "lodj dinner" at the Moosilauke Ravine Lodge!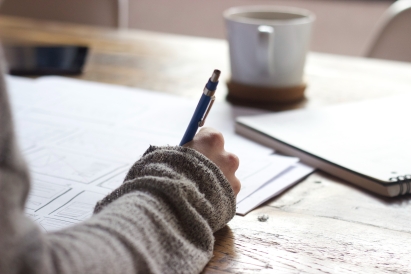 Procrastination: friend or foe? Read on to find out how I feel about this topic at Dartmouth!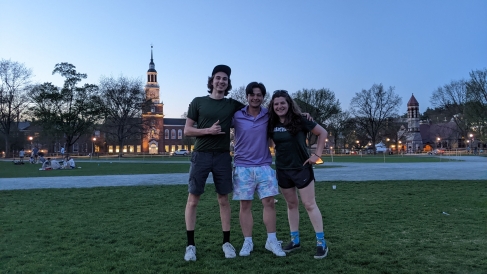 In the blink of an eye, my first year of college is over, and Dartmouth has catalyzed so many of the memories I've made so far!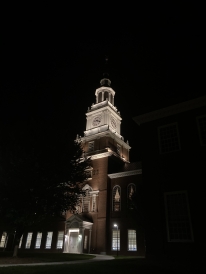 I sat down with my friend, Ali '20, who conducts interviews, to gain some insight into what students should expect for the interviews.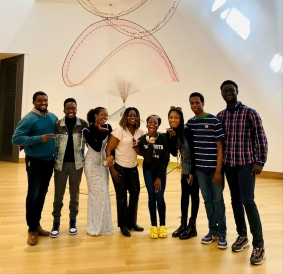 Some of you planning to attend Dartmouth as international students may be thinking, "How will I celebrate the family weekend at Dartmouth?" Isn't it something I need a family for? How will my family get to Dartmouth from the far ends of the earth?