You are here
« All Posts by this Blogger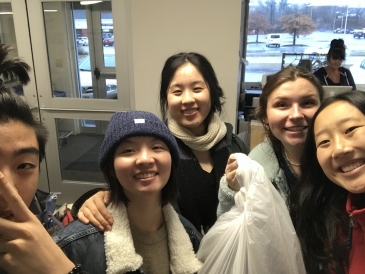 Broke but Clothed
So a while back, a prospective student wrote in and asked what we did for fun at Hanover. If you'd like, you can read about that here. The reason I'm writing this post is because right after writing that post, my friends and I tried out a new thing to do around campus: thrifting. 
Now, surprisingly, I never have gone thrifting before. Though the more I think about it, it's right up my alley: a cheap, cost-efficient way to go out and shop with friends without —and this is important — breaking the bank.
As you can tell, finances may be a big thing for me. 
When my friends and I first brought up the idea, there were quite a few logistical issues:
The nearest thrift shop is in Lebanon, the nearby town which is more than a few miles away.

We don't even have a car.
At first, I thought the fact that, you know, we didn't have a car would be an issue, but surprisingly, there was a solution. There's a car rental service/app on campus called Zipcar, which if you split among 5 people becomes pretty cheap. Basically, once you apply, the company sends you a credit card-looking thing that can open any car that you book through the app. With transportation out of the way, and me acting as our group's chauffeur (which was strangely nostalgic since I used to work as one, but that's another story), we were on our merry way. 
We left about noon on a Saturday. With us laughing and music blasting (at a safe, acceptable level for the driver of course), it felt like an (albeit cliché) scene from an indie teen movie. But that's the fun of it, no?
Once we got there, we all split up and scrambled through the racks. Maybe since it's a small town, there was a large selection of vintage winter boots, and just goofy stuff. I'll admit, a large chunk of my time was spent just trying on the dumbest things I could find, like a really thick pair of overalls that I later discovered were meant for skiing (I've never seen snow till last week, okay?)
We paid for our stuff and left, exploring the city on the way. One of our stops included Subway. Evidently, one of my friends missed that place so much that, upon biting into her sandwich, a tear ran down her face. She claims dust flew in her eye, but we all know the truth.
It's the little moments like these that define college. Some find the small town of Hanover discouraging, and I agree that it's not for everyone. I'm inclined to disagree because I find fun in small-town treasures like thrifting. But, even then, I think it's still beyond that. Maybe it's just me, but beyond the town itself, it's the people that make Hanover so fun.
My name is Michael Harrison '24 and I'm from Long Island, NY. Although my first official week as a Dartmouth student has just come to a close, it feels like I've been a part of the Dartmouth 'ecosystem' for a while now!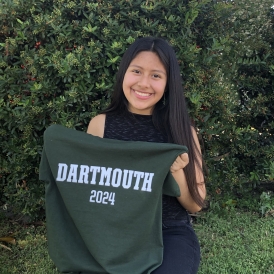 New blogger here! Take a minute or two to learn a little bit about who I am and embark on this journey with me.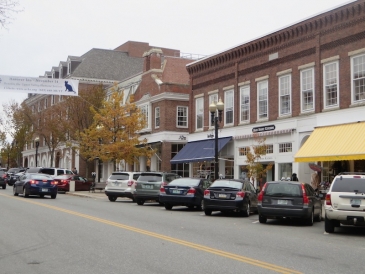 As summer comes to an end, Dartmouth is prepping to welcome the class of '24 to their first year on campus. So, one of the questions they and their families have in their mind is: what's the food like?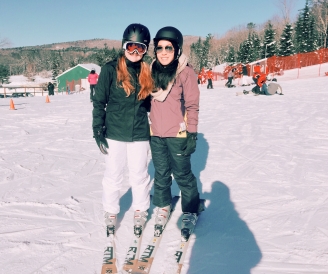 Besides just taking on new hobbies like embroidery and digital art, I've witnessed a transition in my hobbies at Dartmouth, as I've been living at home for almost eight months now.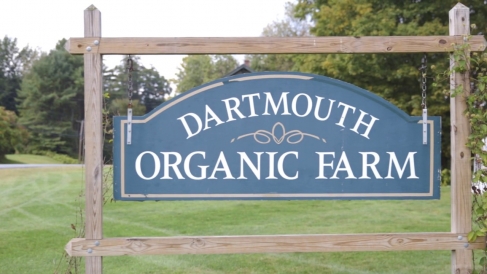 The Organic Farm plays a big part in my summer!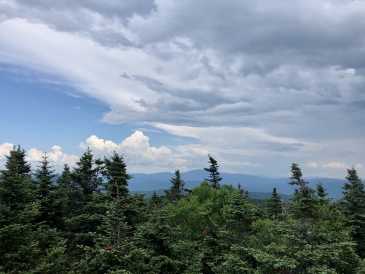 Given the global pandemic, and the amount of time I've had to just lay around the house, I've had a lot of time to think in the past few months. I've been thinking a lot about what makes me happy, and lately, that's been getting outside.

Sometimes, you just need to be outside and in nature, but maybe you don't have a car or a means to get to some bigger hikes. All of these trails are super easy, fun, and walking distance from campus.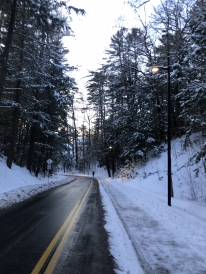 One question that prospective students tend to ask is: "What exactly is there to do in a small New Hampshire town?"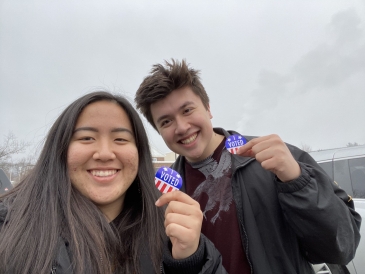 A lot of people are curious about how Dartmouth's location affects social life, but something else that I've come to realize is that because of Dartmouth's location, we have some really cool academic perks.