You are here
« All Posts by this Blogger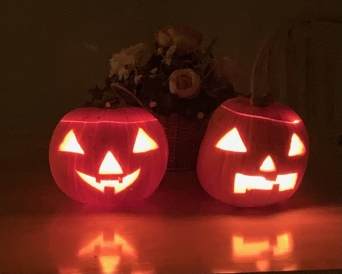 A Spooktacular Halloween
Apart from maybe midterm season, Halloween is the scariest time of the year. While other holidays like Thanksgiving and Christmas tend to steal the spotlight, Halloween holds a special place in my heart. When I was a child, I looked forward to picking out my costume and going trick-or-treating with my friends. Oh, and of course, I was always excited about the candy. From Skittles to Snickers and Butterfinger, it is truly a miracle that I never got a cavity from eating so much sugar! Although I stopped going trick-or-treating by the time I was in high school, I still love celebrating this holiday. From watching scary movies with friends to giving out candy to cute kids in costumes, Halloween is a time for wicked fun. 
When I got to college, I didn't know how I was going to celebrate Halloween. But rest assured, I quickly learned that we go all out for Halloween at Dartmouth. From the Class of '53 Commons (more commonly known as FoCo) decking itself out in Halloween-esque decorations to students wearing the most ridiculous Halloween costumes, it became very clear to me that the Dartmouth community loves to get into the spirit of this spooktacular holiday. 
My Halloween looked a little different this year than it did last year. While attending a Halloween party and hanging out with friends was off the cards due to the pandemic, I still had a fa-boo-lous day. I kicked off the night by carving pumpkins with my parents, which was really fun.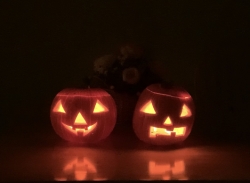 Afterward, I watched the movie "Dead," which is a hilarious paranormal comedy. During quarantine, the Hopkins Center for the Arts has been hosting a program called Hop@Home. This program offers plenty of virtual events and movies for students to watch for free. In fact, I was able to watch "Dead" for free through Hop@Home. Before I went to bed, I had to do some studying for my midterm the next day-- talk about some truly spooky stuff!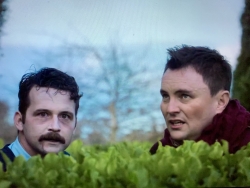 Halloween is one of many occasions that the Dartmouth community celebrates. More than anything, Halloween is a day for people to have fun and spend time with their friends. Everyone in the community is involved-- from local Hanover residents to staff members and students, celebrations at Dartmouth are always full of excitement and never disappoint!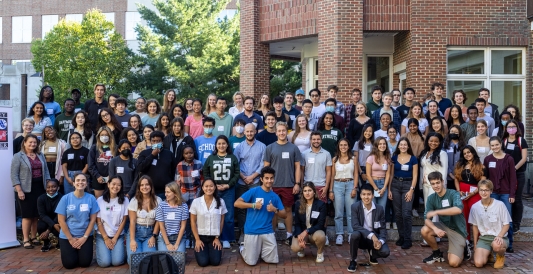 The vast amount of clubs and activities at Dartmouth can be overwhelming at first. Get to know a little bit about my experience with extracurriculars at Dartmouth!

Brandon Mioduszewski
2025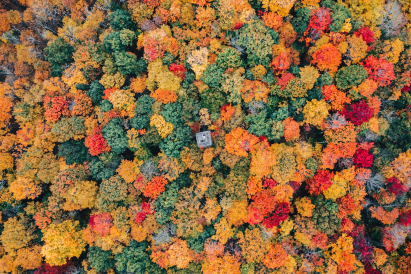 As the leaves begin to turn, fall festivities are around every corner! From Harvest dinner to Homecoming weekend, campus was buzzing with excitement from students, parents, and alumni!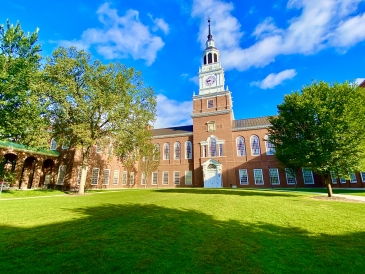 As I made my way through orientation, I never thought that a time would come when I would drop everything and go back to a classroom.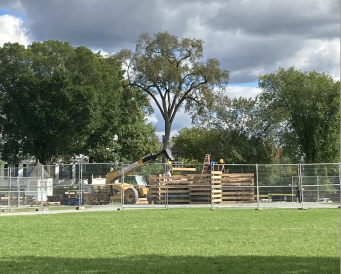 Woohoo! It's Homecoming week here at Dartmouth. While I could focus on the game itself, I want to spend some time writing about the buildup and preparation for the extra special day.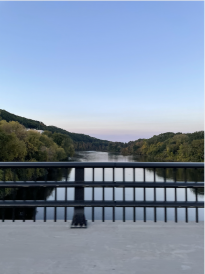 In hopes of sharing my Homecoming in a unique way that will hopefully show you a different side of Dartmouth's biggest tradition, I decided to just share three things. Three nice things that I experienced during Homecoming.

Just recently, I've traded driving on the right side of the road to the left; a quiet New Hampshire town for a bustling global city; and American accents for British ones. That's right, I am currently in the United Kingdom!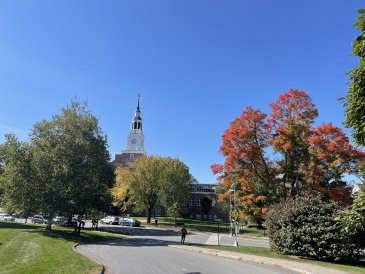 I thought I would use this blog post to illustrate a journey of my fall so far with you (!!)—in photos!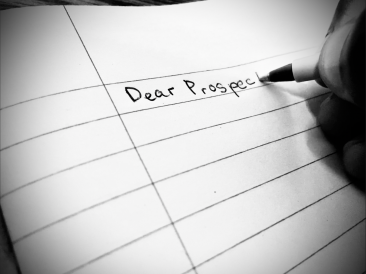 Writing a killer college essay can be a daunting and strenuous process and finding a college that is the right fit for you isn't easy either.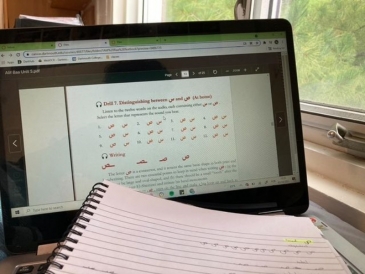 ​​​​​​​At Dartmouth, all students are required to learn a second language, so tag along to learn about languages classes at Dartmouth!
Antônio Jorge Medeiros Batista Silva
2025