You are here
« All Posts by this Blogger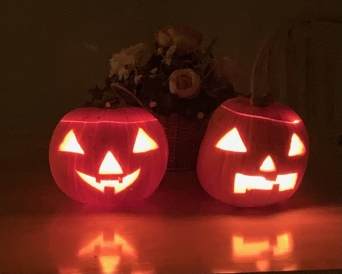 A Spooktacular Halloween
Apart from maybe midterm season, Halloween is the scariest time of the year. While other holidays like Thanksgiving and Christmas tend to steal the spotlight, Halloween holds a special place in my heart. When I was a child, I looked forward to picking out my costume and going trick-or-treating with my friends. Oh, and of course, I was always excited about the candy. From Skittles to Snickers and Butterfinger, it is truly a miracle that I never got a cavity from eating so much sugar! Although I stopped going trick-or-treating by the time I was in high school, I still love celebrating this holiday. From watching scary movies with friends to giving out candy to cute kids in costumes, Halloween is a time for wicked fun. 
When I got to college, I didn't know how I was going to celebrate Halloween. But rest assured, I quickly learned that we go all out for Halloween at Dartmouth. From the Class of '53 Commons (more commonly known as FoCo) decking itself out in Halloween-esque decorations to students wearing the most ridiculous Halloween costumes, it became very clear to me that the Dartmouth community loves to get into the spirit of this spooktacular holiday. 
My Halloween looked a little different this year than it did last year. While attending a Halloween party and hanging out with friends was off the cards due to the pandemic, I still had a fa-boo-lous day. I kicked off the night by carving pumpkins with my parents, which was really fun.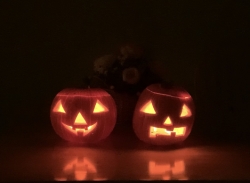 Afterward, I watched the movie "Dead," which is a hilarious paranormal comedy. During quarantine, the Hopkins Center for the Arts has been hosting a program called Hop@Home. This program offers plenty of virtual events and movies for students to watch for free. In fact, I was able to watch "Dead" for free through Hop@Home. Before I went to bed, I had to do some studying for my midterm the next day-- talk about some truly spooky stuff!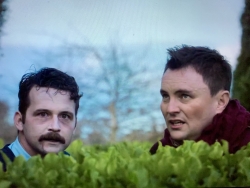 Halloween is one of many occasions that the Dartmouth community celebrates. More than anything, Halloween is a day for people to have fun and spend time with their friends. Everyone in the community is involved-- from local Hanover residents to staff members and students, celebrations at Dartmouth are always full of excitement and never disappoint!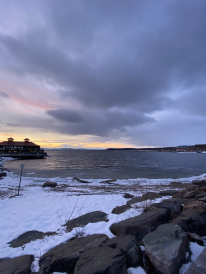 Although Dartmouth's campus can seem remote at times, there are actually lots of fun places to explore nearby! Read all about my day trip to Burlington here!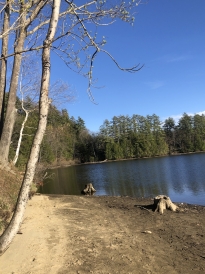 With the weather slowly turning towards spring and midterms (mostly) over, my friends and I decided to take a little trip down to the stream for some swimming.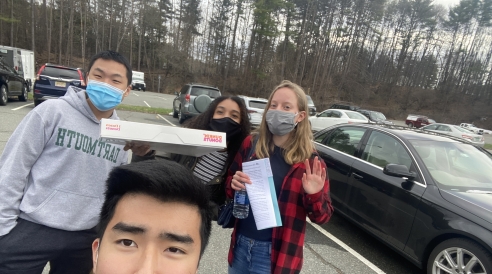 As a student trapped in the pandemic for over a year now, I can vividly see the light at the end of the tunnel as I begin my vaccination process!

Dartmouth is a very outdoorsy place. However, you don't need to be involved with any outdoor clubs to fully experience the outdoors Dartmouth and the surrounding area have to offer. Sometimes, you just need a free day and some friends!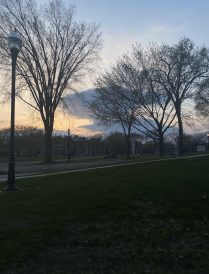 As I navigate a virtual senior spring term, I'm taking account of all of the fun ways to enjoy this term. Here's a list of three of my favorite spring activities!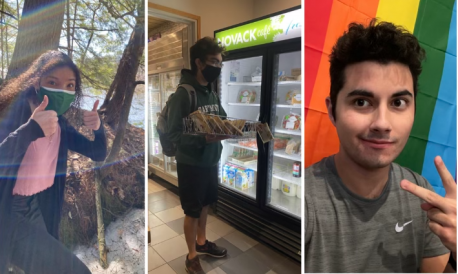 Today, I decided to walk around campus and asked my friends what their favorite aspect about Dartmouth is!

With decision day approaching, I decided to transport back to a year ago and share why I chose Dartmouth over other schools.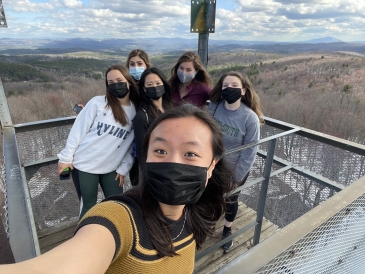 Dartmouth is home to a diverse range of students that will become your lifelong friends. For this blog post, I thought I'd interview a few of my fellow '24s to give you a glimpse into the crazy awesome people that make Dartmouth, Dartmouth!

In terms of fears about going off to college, I've noticed some recurring themes, both from my conversations with '25s and from my own experience. Read on to see my responses to some frequent questions and concerns!