You are here
« All Posts by this Blogger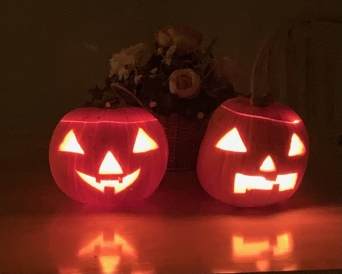 A Spooktacular Halloween
Apart from maybe midterm season, Halloween is the scariest time of the year. While other holidays like Thanksgiving and Christmas tend to steal the spotlight, Halloween holds a special place in my heart. When I was a child, I looked forward to picking out my costume and going trick-or-treating with my friends. Oh, and of course, I was always excited about the candy. From Skittles to Snickers and Butterfinger, it is truly a miracle that I never got a cavity from eating so much sugar! Although I stopped going trick-or-treating by the time I was in high school, I still love celebrating this holiday. From watching scary movies with friends to giving out candy to cute kids in costumes, Halloween is a time for wicked fun. 
When I got to college, I didn't know how I was going to celebrate Halloween. But rest assured, I quickly learned that we go all out for Halloween at Dartmouth. From the Class of '53 Commons (more commonly known as FoCo) decking itself out in Halloween-esque decorations to students wearing the most ridiculous Halloween costumes, it became very clear to me that the Dartmouth community loves to get into the spirit of this spooktacular holiday. 
My Halloween looked a little different this year than it did last year. While attending a Halloween party and hanging out with friends was off the cards due to the pandemic, I still had a fa-boo-lous day. I kicked off the night by carving pumpkins with my parents, which was really fun.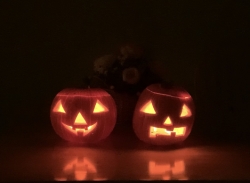 Afterward, I watched the movie "Dead," which is a hilarious paranormal comedy. During quarantine, the Hopkins Center for the Arts has been hosting a program called Hop@Home. This program offers plenty of virtual events and movies for students to watch for free. In fact, I was able to watch "Dead" for free through Hop@Home. Before I went to bed, I had to do some studying for my midterm the next day-- talk about some truly spooky stuff!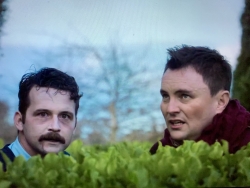 Halloween is one of many occasions that the Dartmouth community celebrates. More than anything, Halloween is a day for people to have fun and spend time with their friends. Everyone in the community is involved-- from local Hanover residents to staff members and students, celebrations at Dartmouth are always full of excitement and never disappoint!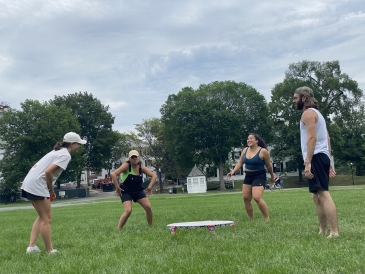 As a member of Dartmouth's Native community, just a few weeks into my sophomore summer, we've been busy revitalizing our community and making Dartmouth, once again, feel like home.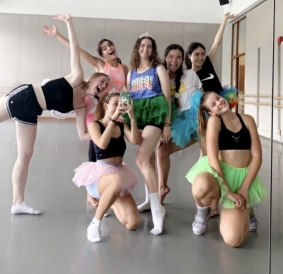 Sophomore Summer is certainly the time to try new things at Dartmouth!

I have put off on writing this post for a few weeks because there is so much I want to say in my final blog post.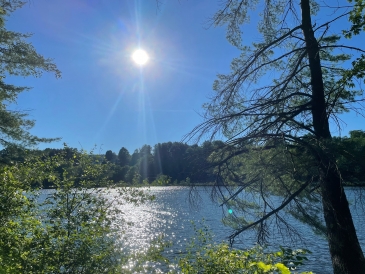 Whenever you ask a Dartmouth alumnus about their favorite term in college, many of them will tell you sophomore summer. Here are some of the activities I am most looking forward to this term: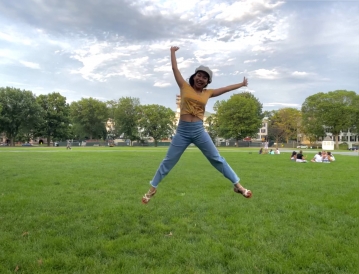 Being back on campus, especially seeing all the faces, familiar or not, somehow help me return to a certain sense of normalcy. Little by little, I'm getting there. And maybe, it's okay if the feeling of complete normalcy is still far down the road.

The people you meet in college will undoubtedly become some of your best friends. Here's a recap of my summer so far!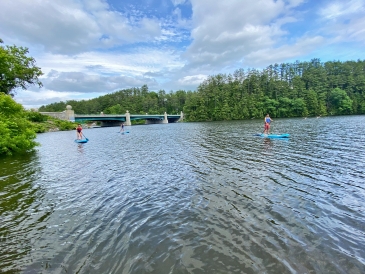 I noticed a free paddle boarding lesson sponsored by the Outdoor Programs Office (OPO) at Dartmouth and made the 20-minute trek from my Topliff dorm to Ledyard Canoe Club, situated right on the Connecticut River.

There are a few things that have been noticeably different about this term compared to others, all of which I have appreciated!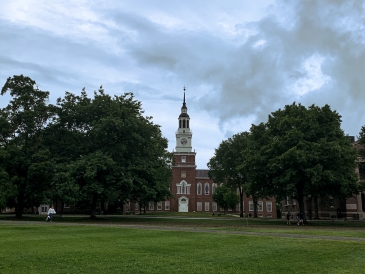 Hello everyone and welcome to 21X, sophomore summer for the '23s!