You are here
« All Posts by this Blogger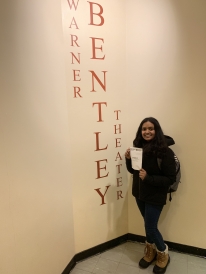 Hop on Over to the Hop!
When exploring potential colleges to apply to, one criterion I had was that the college should have a vibrant arts culture. Because I was involved in theatre throughout my four years in high school, having an avenue to participate in and watch the arts was crucial to me. At Dartmouth, there are many opportunities to delve into the arts, ranging from theatre to music and studio art.
One of the main art centers, the Hopkins Center for the Arts (also known as the HOP) hosts a plethora of art events that nearly every day. One weekend, my friend and I decided to go to the Hop to see a show. Even though there was a multitude of shows to choose from, we ultimately decided on watching "WiRED: The 24-Hour Playwriting Experience." In this theatre show, four plays were being presented. Each one of these plays was written, directed, and acted in by Dartmouth students in only 24 hours! I was skeptical at first of how good the plays were going to be, considering that they were being written and performed in only a single day. However, by the end of the show, I was amazed at how wonderful all of the plays were! They were all full of humor and creativity, leaving the audience members, myself included, in stitches by the end. Inspired from watching this show, I am looking forward to participating in "WiRED: The 24-Hour Playwriting Experience" myself next year!
 Another art center on campus is the Hood Museum of Art. This art museum is filled with art from a variety of places, including Europe, Asia, Africa, and America. The Hood Museum, which is free and open to the public, is simply breathtaking. In addition to having many neat artifacts dating back from ancient times, there are many events and programs hosted in the museum. Some of these events include lectures on art history and tours of the museum. Apart from the Hood Museum, there is also the Black Family Visual Arts Center. Like the Hood Museum, there is an art gallery located in this center. In addition, departments such as the Studio Arts department and the Digital Humanities department are located in this building. 
Although Dartmouth may not be located in a major city, there are a plethora of ways to be involved in the arts here. From performing in shows at the Hopkins Center for the Arts to visiting the Hood Museum of Art and the Black Family Visual Arts Center, any student can become deeply involved in the arts.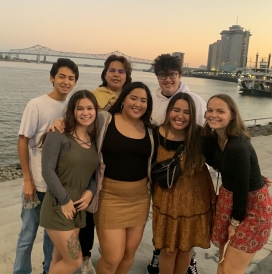 But at the end of the day, when people ask me what my favorite Dartmouth memories are, I'm always thinking about the place. Ice skating, pink sunsets, riverbanks, or canoeing? That's my highlight reel.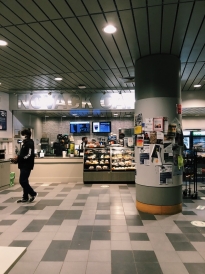 In a world where proper social distancing is so important, Novack Café has fulfilled a unique desire for current on-campus students; it's a place to study, hang out with friends, and grab a snack—all while staying COVID safe.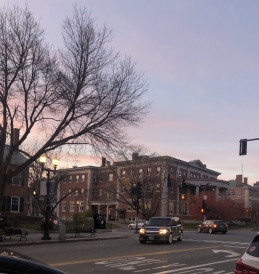 The last week of October was especially ~spooky~ as I was able to find more time than usual to enjoy my weekend with friends and the small-town-charm of Hanover.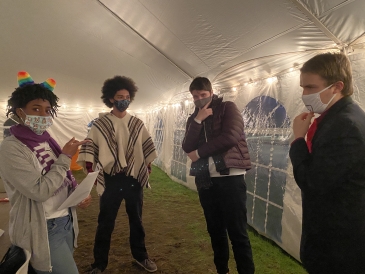 After walking around campus all day in eye-catching attire, we headed to a Murder Mystery night hosted by Phi Tau (a fraternity) in one of the tents scattered around campus.

On Friday, a few friends and I decided to take part in an event held by Collis After Dark, which organizes a lot of the student programming on-campus.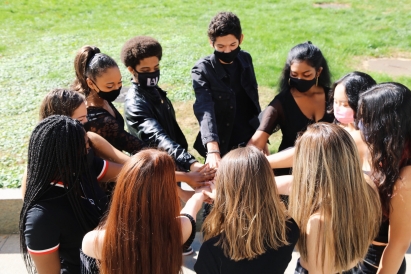 As a member of multiple performance groups on campus, I thought I'd give you a bit of background info on the opportunities here and discuss what we've been up to!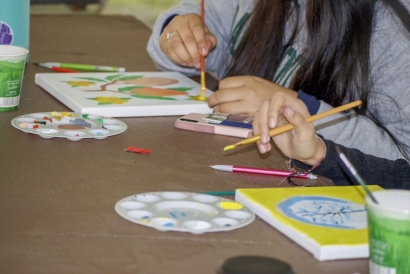 Each incoming student was assigned to one of the six houses: School House, South House, East Wheelock House, North Park House, Allen House, or the best house (West House).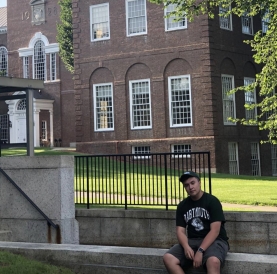 Over the past year, I've talked a lot with prospective students. Picking college is a big deal, but if I knew what I do now, I'd still pick Dartmouth a dozen times over. 

All the things I'm looking forward to before I graduate.