You are here
« All Posts by this Blogger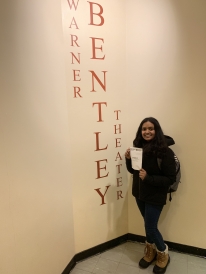 Hop on Over to the Hop!
When exploring potential colleges to apply to, one criterion I had was that the college should have a vibrant arts culture. Because I was involved in theatre throughout my four years in high school, having an avenue to participate in and watch the arts was crucial to me. At Dartmouth, there are many opportunities to delve into the arts, ranging from theatre to music and studio art.

One of the main art centers, the Hopkins Center for the Arts (also known as the HOP) hosts a plethora of art events that nearly every day. One weekend, my friend and I decided to go to the Hop to see a show. Even though there was a multitude of shows to choose from, we ultimately decided on watching "WiRED: The 24-Hour Playwriting Experience." In this theatre show, four plays were being presented. Each one of these plays was written, directed, and acted in by Dartmouth students in only 24 hours! I was skeptical at first of how good the plays were going to be, considering that they were being written and performed in only a single day. However, by the end of the show, I was amazed at how wonderful all of the plays were! They were all full of humor and creativity, leaving the audience members, myself included, in stitches by the end. Inspired from watching this show, I am looking forward to participating in "WiRED: The 24-Hour Playwriting Experience" myself next year!
 Another art center on campus is the Hood Museum of Art. This art museum is filled with art from a variety of places, including Europe, Asia, Africa, and America. The Hood Museum, which is free and open to the public, is simply breathtaking. In addition to having many neat artifacts dating back from ancient times, there are many events and programs hosted in the museum. Some of these events include lectures on art history and tours of the museum. Apart from the Hood Museum, there is also the Black Family Visual Arts Center. Like the Hood Museum, there is an art gallery located in this center. In addition, departments such as the Studio Arts department and the Digital Humanities department are located in this building. 

Although Dartmouth may not be located in a major city, there are a plethora of ways to be involved in the arts here. From performing in shows at the Hopkins Center for the Arts to visiting the Hood Museum of Art and the Black Family Visual Arts Center, any student can become deeply involved in the arts.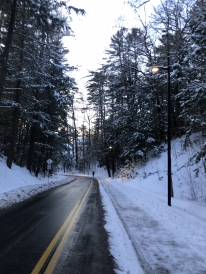 One question that prospective students tend to ask is: "What exactly is there to do in a small New Hampshire town?"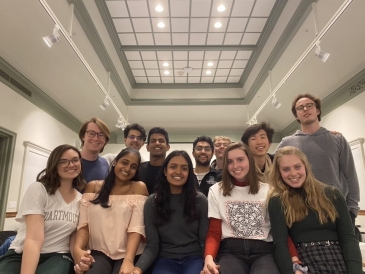 wanted to try something new and expand my horizons, so I decided to give it a shot. And I am so glad that I did!

After talking with our new improv president for a while, we decided that we would do a Zoom show. Not only does performing allow me to share my comedy with my friends, it is just, in general, a great time!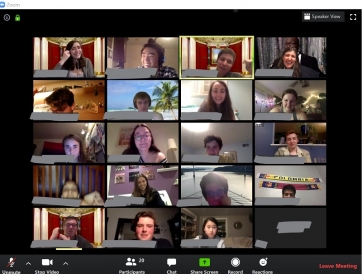 Spring has brought about many, many changes. For me, luckily, my extracurriculars are still on: same time, same people, except now over Zoom.

If you are a prospective student, its okay to be curious about Greek life! I still do fully stand by the fact that you can decide not to rush and have a very fulfilling experience at Dartmouth.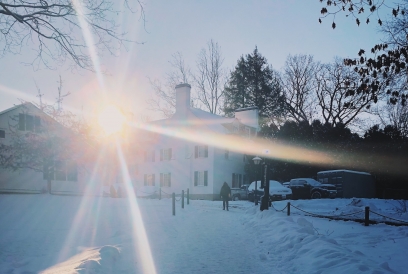 The college selection process was far more challenging as an introvert. During my freshman year, I've had the opportunity befriend people who fall all over the introverted/extroverted spectrum.

Dartmouth has given me tremendous access to maker spaces which made these creations possible. Here are three of my favorite spaces and projects I created within them.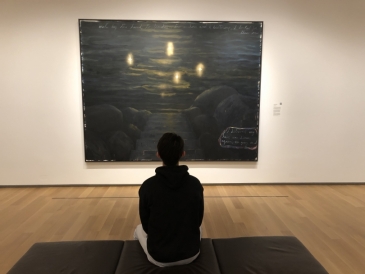 Last week, I virtually hosted an incoming student, and it was funny to me how he shared a lot of the worries I once had. So, hopefully I can help another incoming student or two by sharing my worries: and why I'm no longer worried about them.

These are trying times. And so, it is now more important than ever to be grateful for the little things.