You are here
« All Posts by this Blogger
Combating Homesickness
How do you combat homesickness?
A:

The summer before coming to Dartmouth, I was anxious about moving thousands of miles away from my friends and parents. Once I arrived on campus, however, many of these worries quickly dissipated. Within only a couple of weeks, I met a countless number of amazing people-- many of whom are still my friends today! Now, don't get me wrong, there were definitely days where I missed my friends and family. But having a strong support system on campus allowed me to enjoy my time at Dartmouth and not be too homesick. While I am by no means an all-knowing sage who can cure anyone's homesickness, I do have a few tips on how to deal with it.
1. Make New Friends 
Dartmouth does a great job of acclimating first-years to their new surroundings by immersing them in student life as soon as they arrive on campus. Trips, which is a multi-day excursion, is a freshman's first introduction to the college. On trips, you get to meet other first-years and bond over your shared experience in the outdoors. Orientation is another event where you get to meet a countless number of first-year students. Be bold and make new friends during this time! You just might meet someone who you relate to and who will make you feel a little less homesick. And even if you don't meet anyone you instantly click with before classes start, don't worry! You have so much time to forge new relationships and meet incredible people at Dartmouth. 
2. Stay in Touch with Your Family and Friends From Back Home
Consistently setting a time to talk to my parents and friends also helped me avoid feeling homesick during my first term at Dartmouth. It was so much fun to catch up with them and share all the new, fun things I was doing on campus while also hearing about life back home. Reaching out to people from home will alleviate your sense of homesickness and make you even more excited about your new college life. 
3. Recognize That Feeling Homesick is Normal
It is totally normal to feel a bit of homesickness, especially during your first term at Dartmouth. But remember that you are not alone! From your new friends at Dartmouth to your friends and family back home, there is a plentitude of people who care for you and want to see you succeed. Reach out to them and take comfort in the fact that your feeling of homesickness will soon fade, and you will be thriving on campus in no time!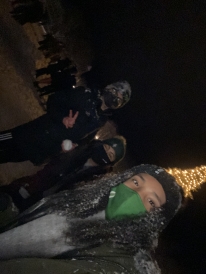 Sometimes, the virtual format of school can make us feel a little more sluggish than usual. Here are there ways I stay motivated at Dartmouth!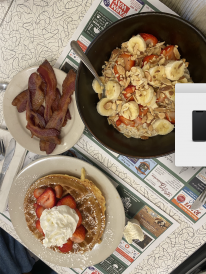 From farmer's markets to Collis stir fry to weekly house events, there are a lot of food options at Dartmouth.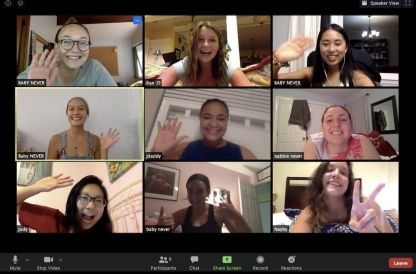 Despite how long it's been since I was physically on campus, my sense of belonging as a Dartmouth student has never wavered.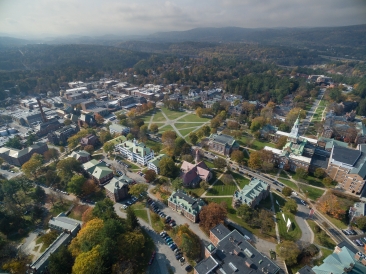 The Dartmouth Center for Social Impact (DCSI) is a hub for students seeking community service opportunities.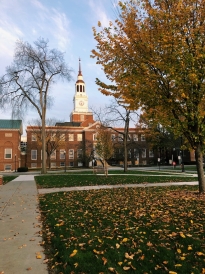 Looking back on my college search process, I remember really wanting to meet students to try and get a sense of the school's culture. To help you guys out, I decided to interview a couple '24s to help you guys get a sense of Dartmouth!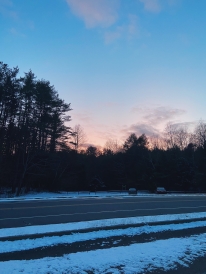 No freshman year is perfect, and I'm reflecting on a few learned lessons that I wish I knew before attending Dartmouth.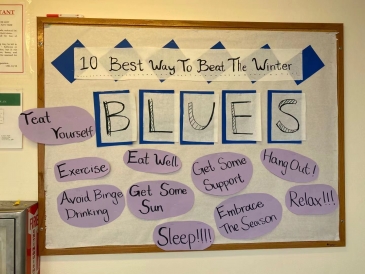 I was attracted by the opportunity to engage with first-year residents and shape their Dartmouth experiences, in addition to working with other UGAs and staff who shared my interest in helping others.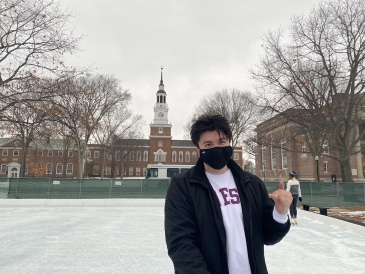 After almost a year off-campus, I came back to campus committed to the winter experience and I am simply loving it.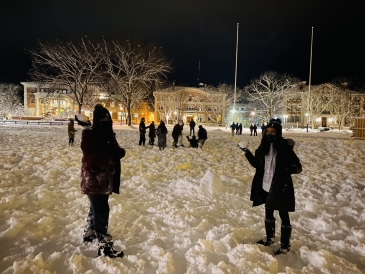 Dartmouth's tradition of a campus-wide midnight snowball fight lives on!