« All Posts by this Blogger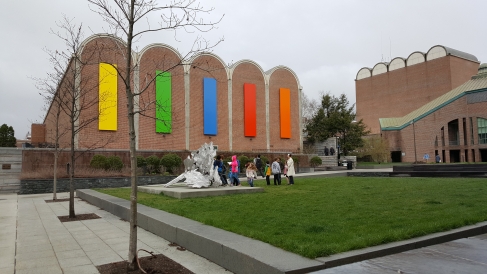 Being in an Asynchronous Class
This term, I am taking an asynchronous class titled "Nomad Rulers and Origins of the Modern World." In this class, we learn about the governments run by various rulers of nomadic origins in Asia from the twelfth to sixteenth centuries. I have thoroughly enjoyed this course and learned so much about this topic! An interesting aspect of this course is that it is completely taught asynchronously. This format means that my classmates and I don't meet for class at a designated time. But that certainly doesn't mean we don't do any work! Rather, the professor uploads a pre-recorded lecture every week, and the class has to write a weekly discussion post on a topic related to the readings and the lecture. In addition, there is a final paper due by the end of the term that is 5,000 to 6,000 words long on a topic of our choosing. 
At first, I was not sure about how an asynchronous class was going to work. The idea of setting my own schedule and not meeting for class every week felt foreign to me. However, as the term progressed, I came to love the asynchronous aspect of this course. Asynchronous courses truly teach you the importance of personal responsibility and cultivating good study habits. Every week, I had to plan out what I was going to do so that I finished all my assignments on time and didn't leave anything for the last minute. In addition, asynchronous courses gave me more flexibility in my day-to-day life. Whenever I had a busy day due to other courses or extracurriculars, it was easy for me to rearrange my schedule and concentrate less time on this class since we did not have a set meeting time. However, I always made sure to quickly catch up on the work for that day because I did not want to fall behind in the course.
While the course itself was asynchronous, there were opportunities to meet with the professor face-to-face (well, Zoom screen-to-Zoom screen) during office hours if you had any questions. Professor Crossley, the person teaching this course, is truly an expert on the course material and is always willing to answer any questions a student may have. My experience in an asynchronous course has been enjoyable, and I definitely would be open to taking another class like this!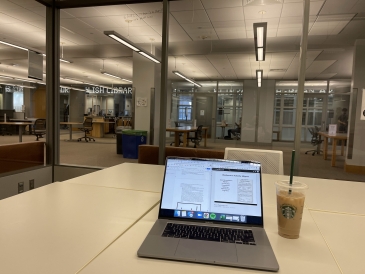 Course selection may seem intimidating, but Dartmouth provides an excellent array of resources—ranging from a faculty advisor to the Undergraduate Deans Office—to encourage academic exploration.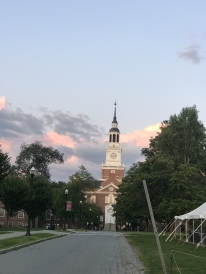 People, such as myself, often use sophomore summer to take a two-course term, which allows for a greater enjoyment of the term.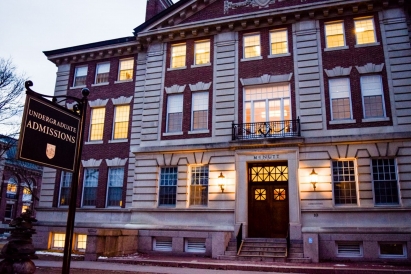 One of the first projects I'll be working on is reviewing our content and messaging for international students.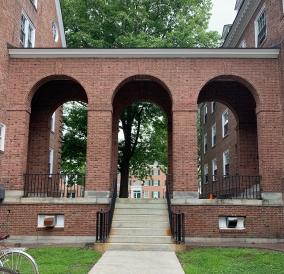 Dartmouth is known as a liberal arts college (LAC), but what does that mean?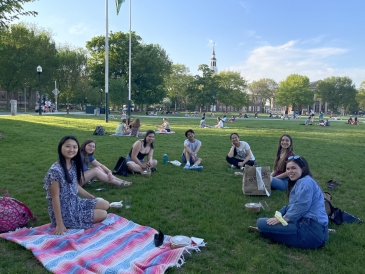 When I entered college, I was super excited to join The Dartmouth news staff, which is, fun fact, America's oldest college newspaper. Journalism is an awesome way to grow as a writer, hear stories, work on a passionate team, and report the truth!

I highly recommend Comparative Literature 39.10: European Fairy Tales, or, as I affectionately refer to it, "the fairy tale class."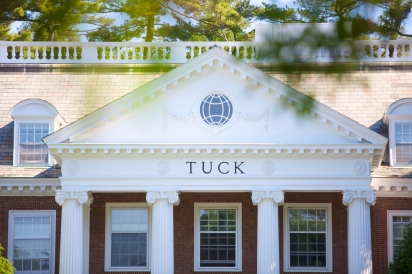 Although I'll be engaging in a variety of programs this summer, I wanted to first introduce the Tuck Business Bridge program, which I spent most of June partaking in!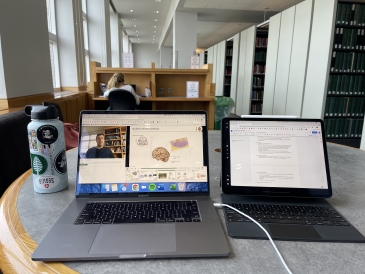 When I was applying to colleges, I absolutely loved watching 'A Day in the Life'-style vlogs. I wanted to share what a typical Monday at Dartmouth is for me to show there is truly never a dull moment here in Hanover, New Hampshire!

I've taken nine classes (three/term) ranging from international development to education to economics. I can't believe this term will wrap up my freshman year. Come learn about my English, psychology, and math classes I'm taking this spring!