« All Posts by this Blogger
My favorite class for freshman fall!
What experience/class/program at Dartmouth has been the most memorable for you?
A:

 I absolutely adore my Fall term classes! I'm taking Writing 5: Gender and Holocaust, Psychology 1, and QSS17 (Quantitative Social Science) Data Visualization. My writing class is quite small, just 16 students, and it is probably my favorite class so far. 
 My professor is incredibly resourceful and initiates very thought-provoking discussions that extend beyond the topic of our readings. As an international student, I was not really familiar with having class discussions or voicing my opinions in groups. This class really pushed me to reflect, and most importantly, to listen, listen, listen! 
For our literary pieces, we analyzed two movies — Ida and The Pianist— several film clips, and three books: Rue Ordener, Rue Labat, Survival at Auschwitz, and Who Loves You like This. I think one of the reasons why I'm so attached to this class is how the books we read and the discussions we have are based on one of the biggest tragedies in history yet so many of our time in class is spent on us trying to understand human nature and making connections with our own experiences. Another reason why I love this class is how my professor always has office hours available for us to talk about our progress with our essays or even just a casual drop-in for a chat!   
 My QSS class is also right up there with my writing class. If it's not my favorite class, it has definitely got to be the most interesting (and challenging!) class I have ever taken. The class focuses on using R — a programming software — to create graphics or visuals from data sets. Coming out of high school, I knew I wanted to take a class on statistics and quantitative sciences. QSS17 Data Visualization just sounded too exciting for me not to try it out. 
 As the class is in a "flipped classroom" style, we are introduced to the content through online videos and courses while we do problem sets during class. There are a lot of upperclassmen, but this actually turned out to work well for me as I can always reach out for questions. At times, when I find the class very challenging for me or if I don't do as well on an assignment as I have hoped, I think about how much I love what I'm learning. It might take longer for me to grasp the data, come up with a graph, or find the correct code, but I love every step of it. I think this is what really keeps me going and will continually push me to get creative at Dartmouth!  
For this coming winter, I am hoping to take Distributed Systems and Fields (ENGS 23), Industrial Ecology (ENGS 171), and Modern Architecture (ARTH 47.02).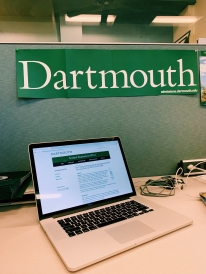 A question that we're often asked in the Admissions Office is whether it's possible to work a job while going to school here. The answer is yes! Here are some ways to learn more about employment on campus.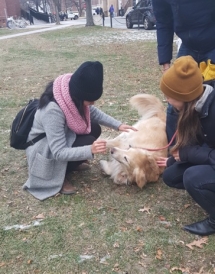 Happy 1st of December, everyone!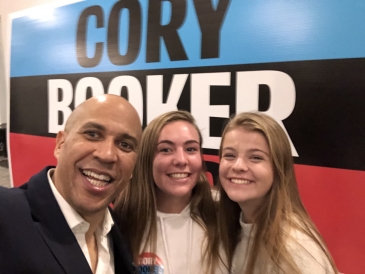 Read on to check out the classes I took this fall term!

One of the cool things about the QSS (Quantitative Social Sciences) major at Dartmouth is that they have a few special classes that change every term, "QSS30: Special Topics in QSS." The one thing in common about these classes is that they have a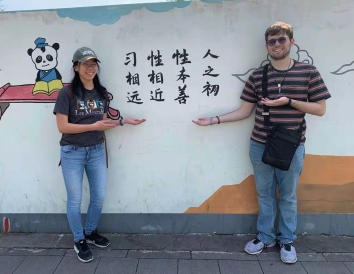 好好学习,天天向上。During my first week in Beijing, my Professor 步老师 (teacher Bu) wrote this popular Chinese saying on the board. It means that if you study well, you'll improve day by day.
Sacred Architecture of Asia is the first class that my twin brother, Jack, and I are taking together, which makes it extra fun.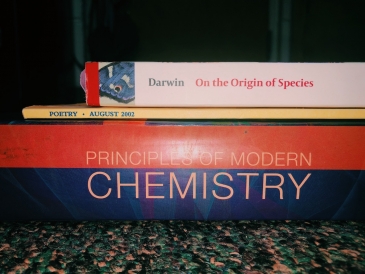 My post-college plans also played a role in my course election process, because I'm interested in going to medical school, but I want to major in something humanities related.

In this class, we've learned about the history of the United States of America, the presidency, and how religion has potentially affected both of those things.