You are here
« All Posts by this Blogger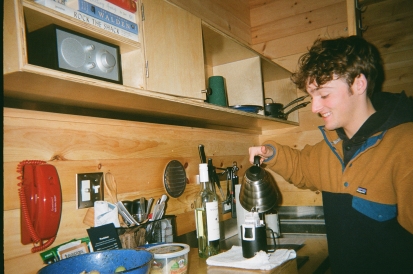 Recap on my Winterim
Hi everyone! Welcome back to People, Places, Pines. I'm writing to you all after my first week back on campus after our break, or what we call "winterim."
What is winterim, you might ask? Because we're on the quarter system, we have about a six-week break in between fall and winter term, so from Thanksgiving to a little after New Year's Day. It is a great time to reset for the two terms that lie ahead.
I had a couple of friends who went on hiking, climbing, and canoe trips with the Dartmouth Outing Club as well as a few who worked or volunteered, I decided to take the time to relax and ground myself with the people and places of home.
Upon my arrival, I was so excited to see my parents and brothers for the first time. Since we are triplets, the adjustment to college life where we wouldn't see each other every day was difficult, but it makes the time we spend together even more valuable. We revisited some of our favorite spots in Chester (where I'm from), walked our dog, Murphy, and shared our experiences at three very different schools. Catching up with high school friends over meals was something I enjoyed too – it made me feel very lucky to have a place outside of Dartmouth where I feel valued and supported.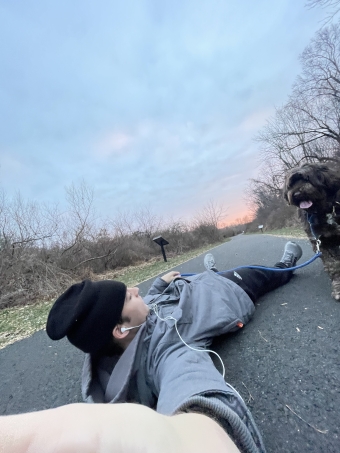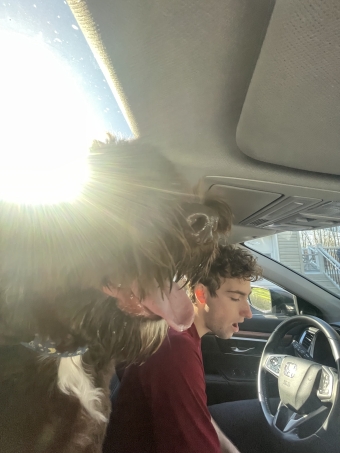 Then, after everyone else went back to school, (except for us!) I had a lot of time for myself. I began to run around new trails that I never explored in my hometown. I visited a lot of friends at their respective colleges during this time – something I recommend to all of you in the future. It was a great way to explore different parts of the country (in my case, the Northeast) that I wouldn't have otherwise been to.  This time was also great for spending time with family – my brothers came home relatively early, so we played a lot of games and went on family outings to surrounding towns.
Once my friends got back, though, I was ready to start doing things. I skied a little in the Pocono mountains which are about an hour from my house which made me more excited to get back to the Dartmouth Skiway. I also went "glamping" with friends in the Catskills where we went on a lot of hikes, cooked dinner, and explored the small towns in upstate New York.
Quicker than I would have liked, the holidays came around and I got to spend some time with my extended family. Christmas Eve and Christmas Day always evoke nostalgia for me and my family – catching up with relatives, sharing stories, and celebrating our unique traditions. My winterim ended on a high note, illuminating the people who ground and will always support me. I came back to college with some new memories, but also a fresh perspective as to who I love and where I come from.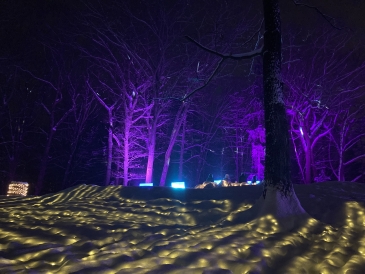 The 2023 winter term was a whirlwind of new experiences and a slow but steady integration with the Dartmouth groove. Here's what I thought about the previous term and what I want to do/change looking ahead!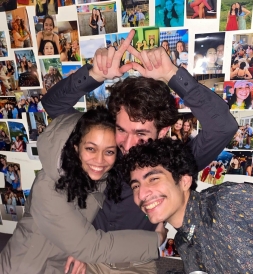 Anyone who knew me before coming to Dartmouth might be surprised to hear that, as from this Winter term, I have been taking part in the Greek system. As I recently found out, it can be lots of fun!
Antônio Jorge Medeiros Batista Silva
2025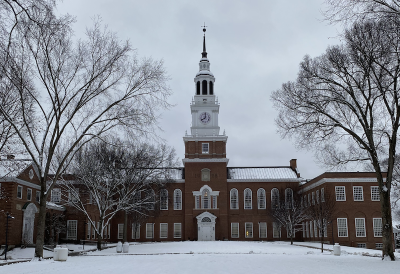 Why I chose the Big Green, and what I've learned about it since.

This Spring Break, I decided to stay on campus with friends. Come check my experience!
Antônio Jorge Medeiros Batista Silva
2025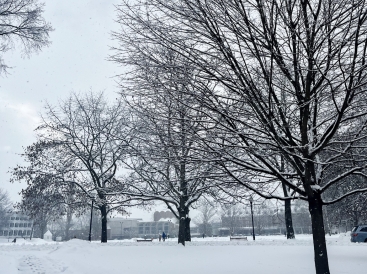 What is the Student Wellness Center? Pet Therapy, Massage Chairs, and more! Read about my newfound favorite location on campus.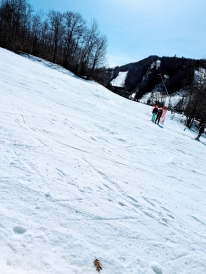 As the end of Winter looms and Spring is raring to dawn, why not take a stroll down memory lane, and look at Dartmouth Winters past?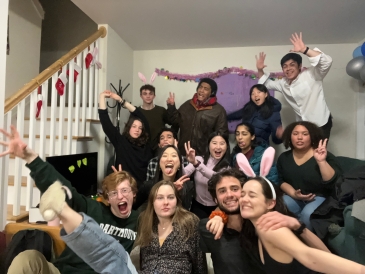 This has been a wild, yet fantastic term and here's why.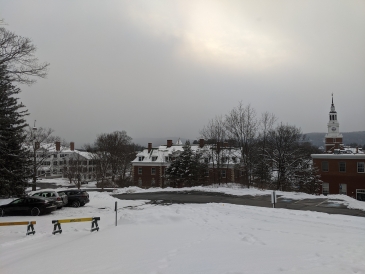 That's the end of the '23 winter term (23W), and I've learned some academic and personal lessons over the past ten weeks.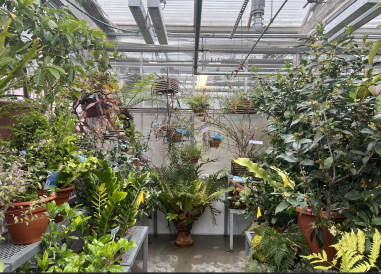 I want to utilize this blog post as a form of reflection and discuss the places I have explored on campus.