You are here
« All Posts by this Blogger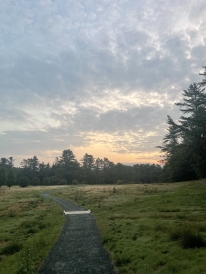 My First Post!
What up everyone! My name is Matt Catrambone (a '26) and welcome to my blog! This is where I'll be sharing my story as I transition from a small town in New Jersey to college life in Hanover. I've lived in Chester for most of my life where we enjoy small-town traditions, hiking, and exploring local spots–something I hope to continue in Hanover. It was bittersweet leaving behind my family and some lifelong friends, but I'm excited for each of us to start our new journeys, especially my two triplet brothers. Growing up, I always had my eye on Dartmouth. I love the down-to-earth and outdoorsy culture of the school, as well as the flexibility the quarter system offers. I'm beyond excited to join this new tight-knit, welcoming community in which everyone has something different and exciting to offer!
For me, my blog page will serve as a great place for weekly self-reflection on my Dartmouth experience and the community around me. But for all of you, I hope it serves as an authentic, unique view into what life is like at Dartmouth. Coming into my first year, I am very, very undecided. It's been a little overwhelming because a lot of my peers seem to have an idea of what they are interested in, but this is the exact position I want to be in. Dartmouth has so many fascinating and unique opportunities that I don't want to overlook. For example, I'm taking computer science and anthropology courses, trying out climbing, and looking into research opportunities–all things that are new to me! Stay tuned as I fulfill some of my current passions and look into new ones. 
So far, I'm really enjoying myself here. Once I got over some jitters on move-in day, I've been able to embrace connections with the people and world around me. The first few days here, I spent a lot of time at orientation events and hanging out on the Connecticut river with some new friends. Then, I went on my first-year trip which was hiking where I bonded very well with my "tripees," sharing our stories over mac-n-cheese and trail mix. We hiked on the Appalachian Trail and climbed Mount Moosilauke before ending the trip with a hearty dinner at Moosilauke Lodge. Now I'm trying to find a good work-life balance as classes have started to pick up: bouncing between group study sessions at Baker-Berry Library, meals around the long tables at FoCo, runs around Occom Pond and Pine Park, and club meetings around campus. 
I won't lie: it's been very busy and at some points, a more difficult adjustment than I thought. However, I wouldn't have it any other way, at any other place. I can't wait for the new experiences and connections that are to come in the next four years! Thank you for joining me on this journey!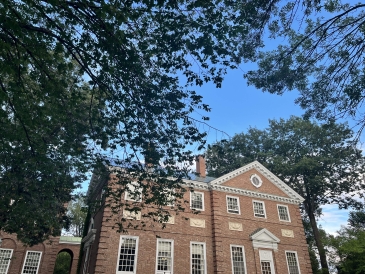 Hi, my name is Lauren! In this post, I'll introduce myself and share why I chose to become a Dartmouth '27.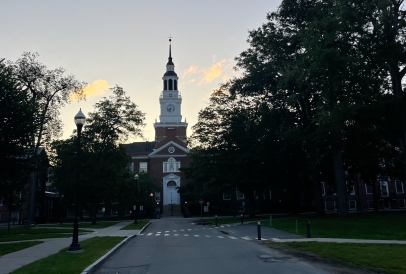 Take a look at this blog post if you're wondering how new students adapt to Dartmouth's home in the Upper Valley.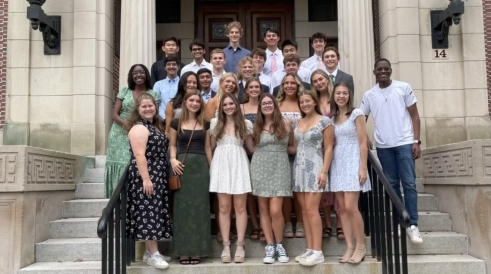 As I begin my second round of fall term, I share a new opportunity I have as the Undergraduate Advisor for a freshman residential floor!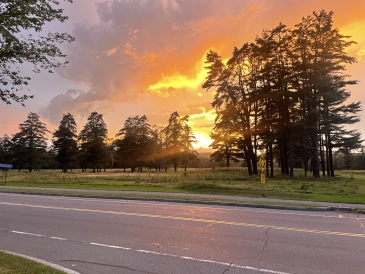 After a long (hot) Oklahoma summer, I'm ecstatic to be back on campus and immersed in the Dartmouth rhythm again.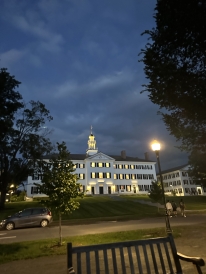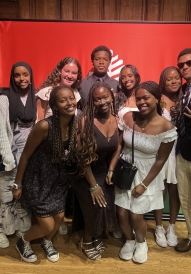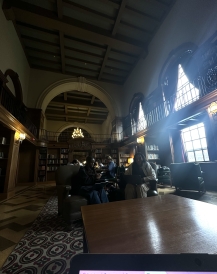 Hi everyone! My name is Arianna and I'm a '27 from Metro Atlanta, Georgia. Read on to learn how I navigated my first few weeks at Dartmouth.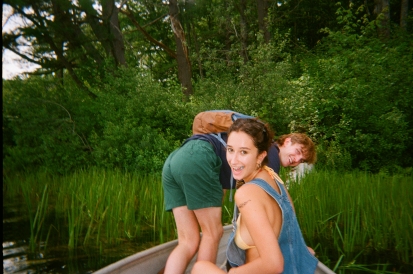 Welcome back to PPP! For my first post of the year I'll be sharing what I got up to this summer...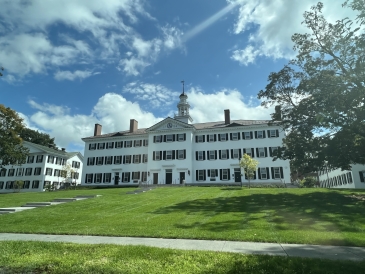 Hello Dartmouth! My name is Matthew Monroe and I'm a new blogger and member of the class of '27 from Florida! I'm hoping to cover a lot of the more overlooked aspects of Dartmouth, and I can't wait to bring you along for the ride!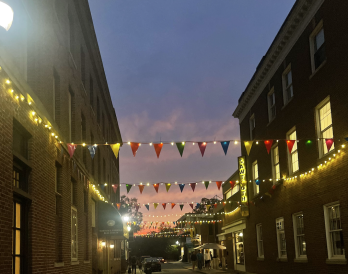 Things that you will hopefully miss too — whether you're a '27, or a prospective student!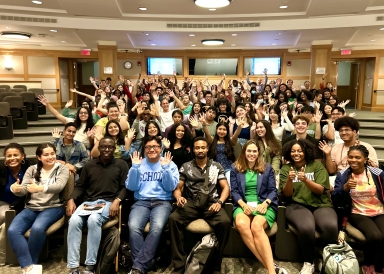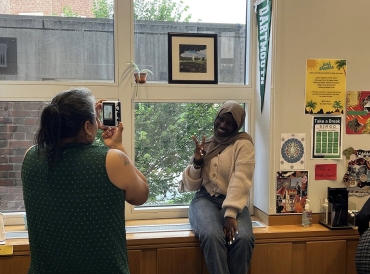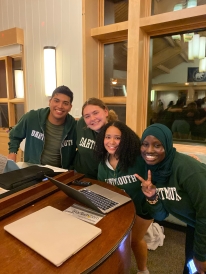 Get to know me and my first summer college experience through FYSEP!

Diaw Hane Tacko Diop
2027