You are here
« All Posts by this Blogger
Favorite Moments of 23Winter
This week, I wanted to find a way to share some of the little things that Dartmouth has to offer in the winter. Although I've only been on campus for two terms, I think the Dartmouth experience is most beautiful and accessible in the snow. Here are a few of my favorite moments (in photos) to show off a more candid look into student life: 
Jumping into the (very) cold Occom Pond alongside my friends is one of my favorite moments thus far in winter term. We waited in line for about half an hour, but it was very much worth it. Watching our friends, who had already completed the plunge, walk up the ramp and warn us of the cold only heightened our excitement. The amount of support crew (EMS, firefighters, student volunteers, construction workers who built the entry and exit platforms) is a testament to how committed Dartmouth is to its students and traditions. Thank you guys!

As overwhelming as it is to enter a new school with almost 5,000 new faces, finding smaller communities on campus has provided me with security and belonging in more niche places. Club ski has been one of them—with biweekly practices, races, and tuning/waxing clinics, I have developed some really great friendships (especially with upperclass students) and a passion for racing, even after just starting this year. It's a very fun organization that is very beginner-friendly and open to many skill levels. Check out the photo above from our costume race this past weekend!

I've found that some of the best moments here are ones that are spontaneous and last-minute. Yesterday, on a Sunday night, after we'd finished our studying, we decided to go out to dinner in Woodstock (a town about 20 minutes from Dartmouth) to watch the Super Bowl and celebrate our friend's birthday. Doing little things like this and exploring the surrounding area provide a much-needed break from campus life. 

One of the unexpected highlights on my term was my biology class: Emerging Infectious Diseases and How Microbes Rule the World. As an undecided student, this class has provided a lot of insight into what I want to do, discovering a new passion for public health. The class incorporates concepts in biology, research papers on various diseases, and real-world anecdotes & data which provides an interdisciplinary approach to learning that I'm really enjoying. I've made some great friends through the course, whether that be in the review sessions with a TA or independent studying. The professors teach the class in a very interactive manner, always open to answering our questions and sharing their own funny stories as they relate to the course content. Highly recommend!

The cool thing about Dartmouth is how accessible and open a lot of its resources are. Before coming on campus, I had never heard of climbing as a professional sport, let alone met anyone who competed in a competitive setting. Once I got here, though, I made a few good friends who love the sport, so I had to try it. We've even started a tradition: on Tuesday nights, after my friends finish their recitation session for computer science, we head over to the on-campus climbing gym for the team practices and learn (or at least, I do) the basics of climbing. Although I'm not the best at it, I've really enjoyed getting to try something new that my friends are passionate about!

No. 6

Skiing with friends!

Pretty self-explanatory, but it's been so nice exploring the Skiway and surrounding mountains with people who love the sport as much as I do. With plenty of options (lessons, terrain) for beginners as well, skiing is very much a popular and accessible option for all of those looking to enjoy.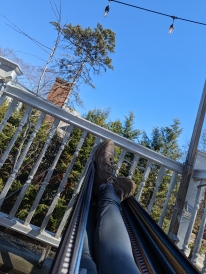 If spring has sprung has winter wrung? Read this blog to hear a super smart breakdown of this complex philosophical problem (and to hear about spring at Dartmouth)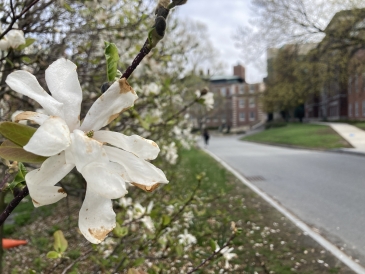 Hello! The Dartmouth experience is different for every student, but this is what my term has been like so far as someone taking a language course, a lab course, and a first year seminar!

Thanks to my on-campus housing community, I had the amazing opportunity of spending a few days away from campus in the Big Apple.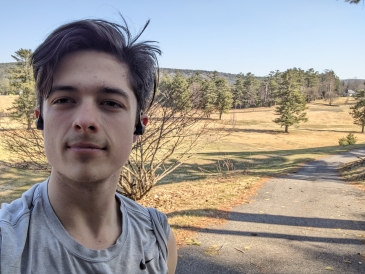 All Dartmouth quarters are unique and wonderous in their own way, but spring term is my favorite. Let me tell you a story why…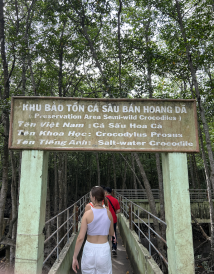 Reflecting on my three week long study abroad in Ho Chi Minh City.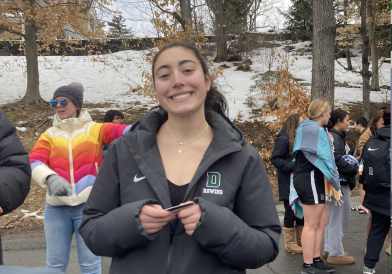 This winter term, I took four great classes with even better friends!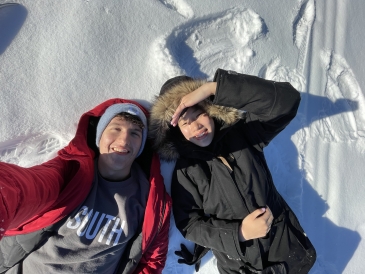 Have you never seen snow before? Grab your coat, hat, and adventurous spirit, and join me as we dive into the world of Hanover winters and all the exciting activities that the cold weather brings to campus.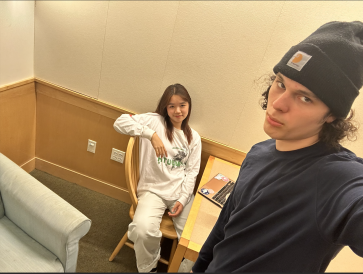 I COMPLETED THE LOU'S CHALLENGE!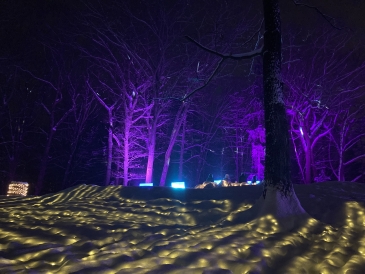 The 2023 winter term was a whirlwind of new experiences and a slow but steady integration with the Dartmouth groove. Here's what I thought about the previous term and what I want to do/change looking ahead!