« All Posts by this Blogger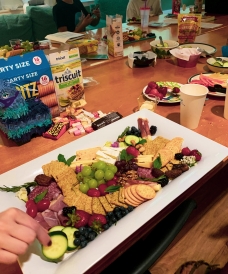 A Sorority Sisterhood Retreat!
This past weekend, my sorority had a sisterhood retreat for the '23 rush classes! 
Before Dartmouth, I had never thought about joining a Greek house. To be fair, I didn't have a preference one way or another. This was primarily because Greek life didn't seem relevant to my world as a low-income, Asian-American from Michigan—I did not know that sororities existed in forms other than the houses full of rich, tanned, blonde girls depicted in Legally Blonde.
In coming to Dartmouth my freshman year, I met many different types of people and learned about how big the Greek system was here (over 60% of all students are affiliated). I gradually saw how different Dartmouth's social space was compared to those at bigger schools. While not perfect, I've found the system here to be much more inclusive and accepting of those with different backgrounds, racially, culturally, socioeconomically, or otherwise. For example, I am quite culturally reserved compared to most people and don't enjoy many of the activities that permeate typical sorority life. But at Dartmouth, I've never found this to be a problem and have been able to have fun with others while not crossing my boundaries. The sisterhood retreat this past weekend was an example of that!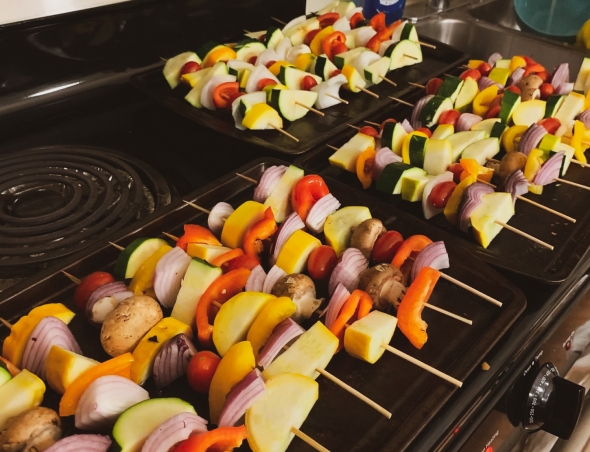 We started out on Friday night with movies (Mamma Mia 2!) and temporary tattoos with henna and InkBox. It was my first time trying henna and I was a little nervous, but I think it turned out really well! I had a lot of fun spending time with the other '23s in the house and trying something new. 
Saturday was a day full of fun, starting from making breakfast in the morning to a scavenger hunt, charcuterie boards, tie dye, painting pong paddles, and more in the afternoon. I'd also never done a lot of these things and it actually surprised me how much I enjoyed them! The scavenger hunt brought out a little bit of my competitive side (we won!!) and I loved making (and then eating) the charcuterie board even though I probably should not have had that much dairy at once. The day wound down with a trip to the river, bracelet making, and dinner.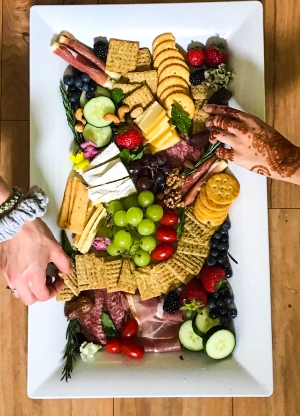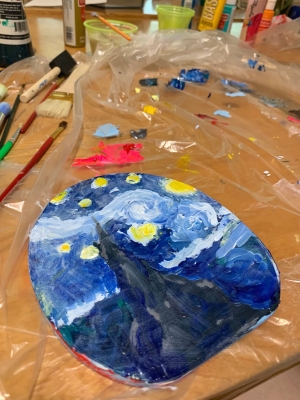 So that was my sorority's sisterhood retreat in a nutshell! College is all about trying new things in the classroom and in life, and I am really grateful to have such a solid group of people to explore with. With how chaotic everything is (especially on top of the D-plan), it is reassuring to know that these girls have my back and I'll always have theirs as well.