You are here
« All Posts by this Blogger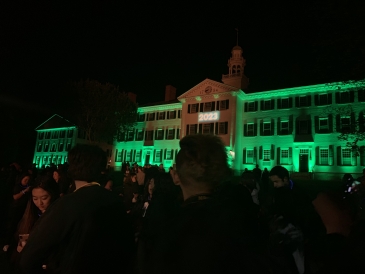 Goodbye, 19F!
Happy end of fall term, everyone!
My freshman fall has absolutely flown by and I am so amazed by everything that's happened this past quarter, all the good and the bad. While I've been here, I've learned so many things both in and out of the classroom. One, for example is that fall (and winter!) is beautiful in Hanover. In particular, the shift from fall to winter was absolutely mind-blowing because I woke up and there were suddenly giant snowflakes falling from the sky.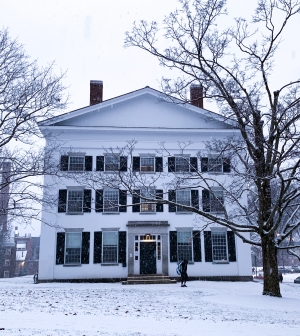 I've learned that football is fun. Who knew?! Before coming to college, I had never watched a game before and didn't really understand it. Though I'm still the girl who stares blankly at the field and celebrates a *touchdown* (whoo, terminology) a split-second too late, I actually enjoy watching sports now. And while I've never been much of a snacker, this term, I've decided that late-night calories are best consumed with friends. Collis Late Night is a special term for the time period between 9:30pm and 1:30am, when Collis Cafe serves up fried goods, cakes, and anything else a student needs to get through the rest of the night. It is a travesty to my waistline but the ultimate savior when it comes to cravings.
There are a million places to study on campus. From Rauner Library to Baker-Berry, and even the dorm's common room or the Hood Museum, there are so many little pockets of study spaces around campus that you never have only one place to go.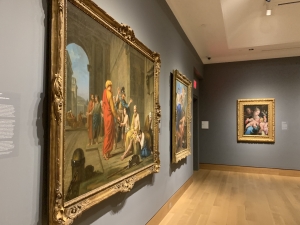 Though Dartmouth is small, you're never truly done exploring and there is always someone new to meet or something new to try. And while there are downsides to Dartmouth, as there is in anything in life, I've found that the positives outweigh the negatives and I've learned through my experiences to push through failure and come out stronger at the end.
As I'm writing this and reflecting on my time at Dartmouth, I still can't believe that my freshman quarter has passed so quickly. Though September seems so long ago, it's quite a marvel that I've finished my first term at college! I'm officially an "adult" and have survived on my own, with lots of good memories and fantastic people by my side.
Goodbye, 19F. It's been a wild, flurry of a whirlwind. I'll see you in January.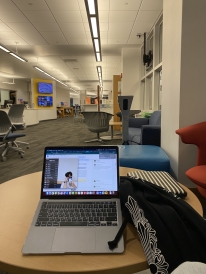 Hi everyone! With my first round of midterm exams and midterm papers complete, I wanted to backtrack just a little bit and share what I learned throughout the process!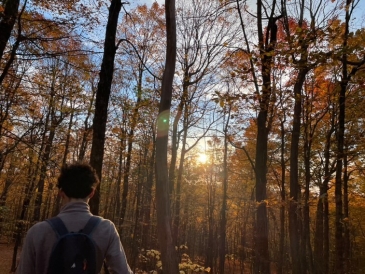 Dartmouth's location offers students incredible opportunities to go outdoors and enjoy its beautiful, bucolic environment. But, to be honest, for some of us this is something new. Come check my experience!
Antônio Jorge Medeiros Batista Silva
2025
I'm not a regular mom, I'm a COOL mom! And by "mom," I mean "First-Year Undergraduate Advisor for School House" — but that doesn't fit in the post title :(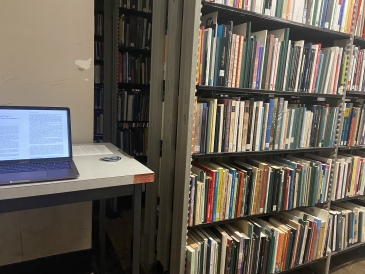 Hello there! It's me again. If you were wondering whether I am still alive after going through my first week of classes, then this is a sign to show you that I am still buzzing and kicking.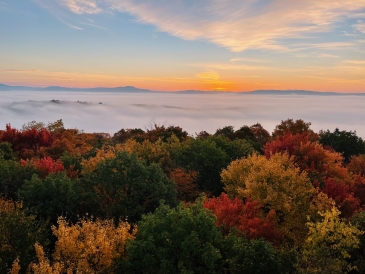 Talking about two things I did outside of my classes and extracurriculars this week: Hiking Gile mountain and the Dartmouth Zoo!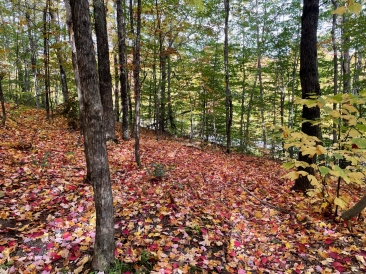 As the term is quickly coming to a close, I figure this is an excellent time to reflect by doing my own rose, bud, and thorn for this fall!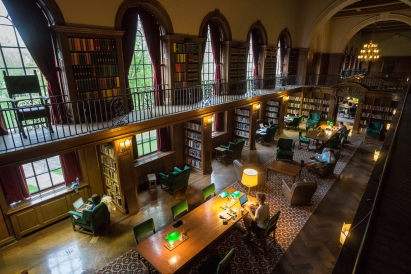 Confused about how exams at Dartmouth work? Don't be! Here's my perspective on my first midterm experience at Dartmouth.

Brandon Mioduszewski
2025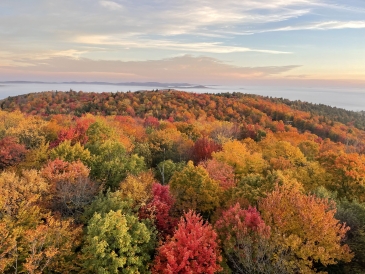 I thought I'd use this blog post to share a bit more about Dartmouth's profound sense of place my first in-person (non-Zoom) term— particularly, the people, the place, and the pines.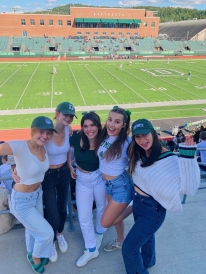 A question I've gotten a few times while I'm here is "So what do you do all day?" I figured I would walk you through the things taking up the most time in my life right now, starting with my classes!