You are here
« All Posts by this Blogger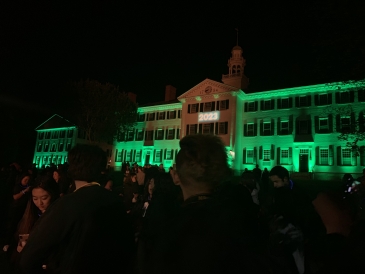 Goodbye, 19F!
Happy end of fall term, everyone!
My freshman fall has absolutely flown by and I am so amazed by everything that's happened this past quarter, all the good and the bad. While I've been here, I've learned so many things both in and out of the classroom. One, for example is that fall (and winter!) is beautiful in Hanover. In particular, the shift from fall to winter was absolutely mind-blowing because I woke up and there were suddenly giant snowflakes falling from the sky.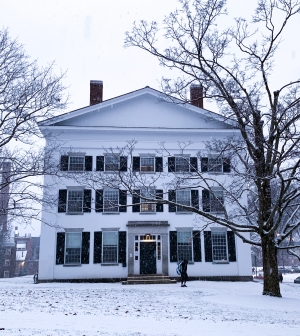 I've learned that football is fun. Who knew?! Before coming to college, I had never watched a game before and didn't really understand it. Though I'm still the girl who stares blankly at the field and celebrates a *touchdown* (whoo, terminology) a split-second too late, I actually enjoy watching sports now. And while I've never been much of a snacker, this term, I've decided that late-night calories are best consumed with friends. Collis Late Night is a special term for the time period between 9:30pm and 1:30am, when Collis Cafe serves up fried goods, cakes, and anything else a student needs to get through the rest of the night. It is a travesty to my waistline but the ultimate savior when it comes to cravings.
There are a million places to study on campus. From Rauner Library to Baker-Berry, and even the dorm's common room or the Hood Museum, there are so many little pockets of study spaces around campus that you never have only one place to go.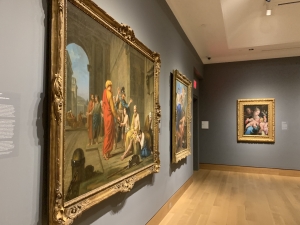 Though Dartmouth is small, you're never truly done exploring and there is always someone new to meet or something new to try. And while there are downsides to Dartmouth, as there is in anything in life, I've found that the positives outweigh the negatives and I've learned through my experiences to push through failure and come out stronger at the end.
As I'm writing this and reflecting on my time at Dartmouth, I still can't believe that my freshman quarter has passed so quickly. Though September seems so long ago, it's quite a marvel that I've finished my first term at college! I'm officially an "adult" and have survived on my own, with lots of good memories and fantastic people by my side.
Goodbye, 19F. It's been a wild, flurry of a whirlwind. I'll see you in January.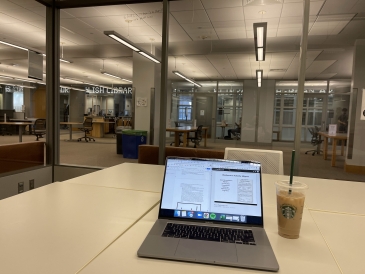 Course selection may seem intimidating, but Dartmouth provides an excellent array of resources—ranging from a faculty advisor to the Undergraduate Deans Office—to encourage academic exploration.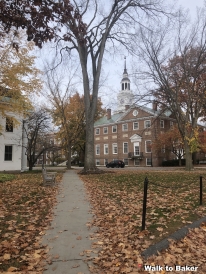 Because of the pandemic, visiting the College is not possible and can make the process of choosing a college more difficult. Therefore, I thought I would post several photos of what Dartmouth looks like to get a sense of the environment.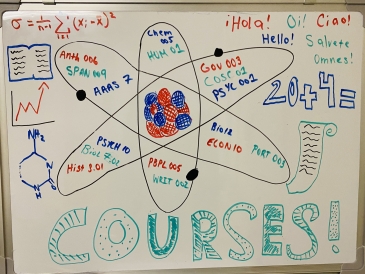 Are you interested in learning more about how a new college student elects courses? Look no further, because today we are talking about freshman course selection!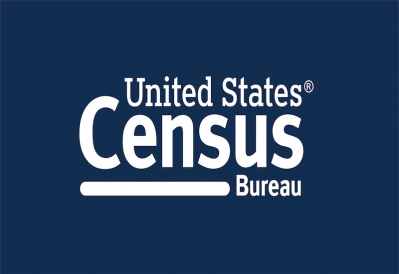 This past fall, armed with my government-issued cell phone and backpack, I headed out to the streets of Albuquerque, NM and counted for the 2020 U.S Census.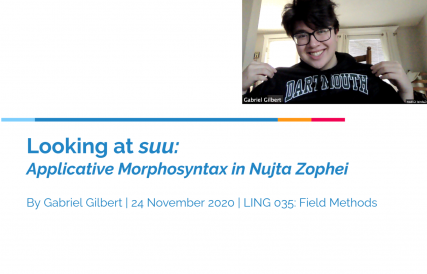 Over the course of my sophomore fall, I had the opportunity to take a linguistics field methods class. During the course, we had the one-of-a-kind opportunity to study the Zophei language from Myanmar!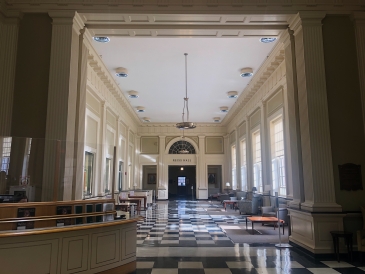 Since Dartmouth is on a fast-paced quarter system, students are constantly soaking in new information. Let me take you through a day in my life preparing for my Education 1 and Econ 1 midterms!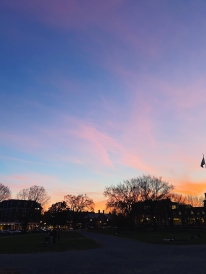 This post expresses Dartmouth's "vibe" from my personal perspective, hopefully giving you a feel of what it's like to be on campus!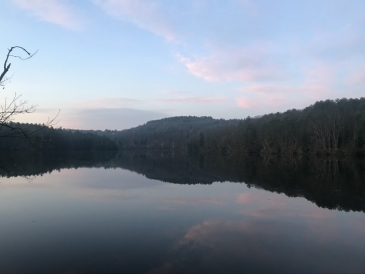 This term has been one of the most memorable ones for me, and I will cherish the experiences that I have made!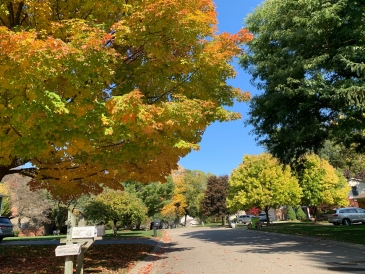 One of the most distinctive parts of the Dartmouth academic experience is our ten-week quarter system, and here are some reasons why I love it!