You are here
« All Posts by this Blogger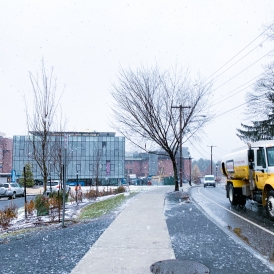 A Freshman's First Winterim
What am I up to, you ask? Because of Dartmouth's unique schedule, students generally finish school before Thanksgiving for the fall quarter. Winter quarter starts in January, so people who are on for both fall and winter get an enormous six week break! Though this break comes at the cost of a sixteen week semester, I, for one, enjoy the fast-paced nature of Dartmouth terms because I've always found traditional semesters too long anyways. Don't you always find that you've completely forgotten the material that your teacher covered at the beginning of fall once December rolls around?
The six week long winter break, called "winterim" for winter interim, allows for students to do a variety of things. Most of my friends are relaxing after freshman fall, while some are doing short-term projects through Dartmouth's Center for Professional Development or internships with the College. Even more are going home to continue working at their jobs, do some studying for their winter classes, and catch up with family and friends.
As for me, I am going to Beijing, China with Dartmouth's Dandelion Project! The Dandelion Project is a student organization on campus that involves classroom aides and exercises for children who are learning English. In China, two other students and I will be helping teachers at the Dandelion Middle School in their English classes to both cultivate the relationship that the club has with the school and see how our efforts in Hanover can be improved to better serve the students' needs. Such a winterim trip is a great way to take advantage of the six week break, and other organizations on campus have similar opportunities. One special one that I would love to do in the future are the ones that the Dartmouth Outing Club offers, where students go backpacking, hiking, skiing, or something outdoorsy with a group of their peers!
When I get home, I will still have around four weeks before I have to head back to Dartmouth. I am currently in the process of figuring out whether I will shadow some doctors or do an internship/short-term project.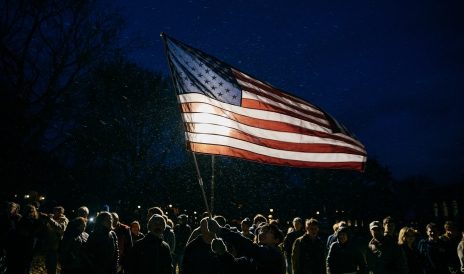 In honor of Veterans Day, I was able to interview student veteran Eugene Lovejoy '22 to hear about his experiences in the United States military and as a Dartmouth student. Read on to learn more!

Curious about when and how to use your off-terms? Read on to learn a bit about my off-term experiences (and how I got Dartmouth to support them)!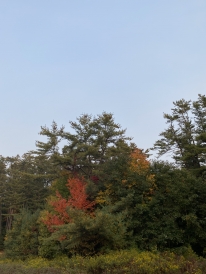 As I reckon with a Senior Fall that looks quite different than those past, I've decided to reflect on my previous Fall terms (both on and off campus) to help me find the common thread between four vastly different Fall term experiences.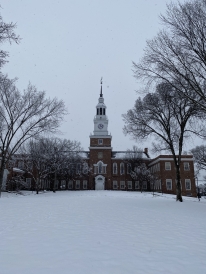 As we near a Fall term that is shaping up very differently than any previous term, I'd like to take a moment to reflect on 20W... the last time I was on campus, and the first time I truly hit my stride at Dartmouth.

I left campus in August after sophomore year—little did I know I wouldn't be back until September of senior year! As hard as it's been being away for so long, I wouldn't change a thing.

I've been reflecting on the lovely past four years of my life, and I came up with this list of seven things to help you succeed and thrive at Dartmouth.
I've been hearing about this course since I was a sophomore, after talking to two of the other undergraduates working in the same lab as I.
I have written a little bit about it before, but I wanted to take a different angle on how study abroad affected my D-plan, social life, and entire world for a summer!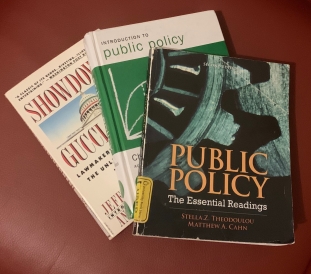 One of the most interesting classes I have taken so far at Dartmouth has been PBPL 5: Introduction to Public Policy, which is taught by Professor Charles Wheelan.