You are here
« All Posts by this Blogger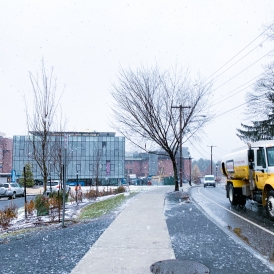 A Freshman's First Winterim
What am I up to, you ask? Because of Dartmouth's unique schedule, students generally finish school before Thanksgiving for the fall quarter. Winter quarter starts in January, so people who are on for both fall and winter get an enormous six week break! Though this break comes at the cost of a sixteen week semester, I, for one, enjoy the fast-paced nature of Dartmouth terms because I've always found traditional semesters too long anyways. Don't you always find that you've completely forgotten the material that your teacher covered at the beginning of fall once December rolls around?
The six week long winter break, called "winterim" for winter interim, allows for students to do a variety of things. Most of my friends are relaxing after freshman fall, while some are doing short-term projects through Dartmouth's Center for Professional Development or internships with the College. Even more are going home to continue working at their jobs, do some studying for their winter classes, and catch up with family and friends.
As for me, I am going to Beijing, China with Dartmouth's Dandelion Project! The Dandelion Project is a student organization on campus that involves classroom aides and exercises for children who are learning English. In China, two other students and I will be helping teachers at the Dandelion Middle School in their English classes to both cultivate the relationship that the club has with the school and see how our efforts in Hanover can be improved to better serve the students' needs. Such a winterim trip is a great way to take advantage of the six week break, and other organizations on campus have similar opportunities. One special one that I would love to do in the future are the ones that the Dartmouth Outing Club offers, where students go backpacking, hiking, skiing, or something outdoorsy with a group of their peers!
When I get home, I will still have around four weeks before I have to head back to Dartmouth. I am currently in the process of figuring out whether I will shadow some doctors or do an internship/short-term project.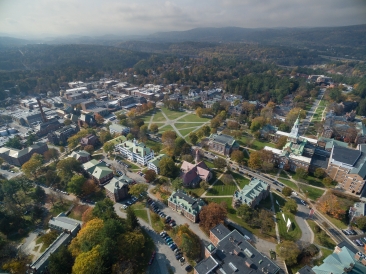 The Dartmouth Center for Social Impact (DCSI) is a hub for students seeking community service opportunities.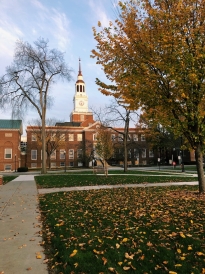 Looking back on my college search process, I remember really wanting to meet students to try and get a sense of the school's culture. To help you guys out, I decided to interview a couple '24s to help you guys get a sense of Dartmouth!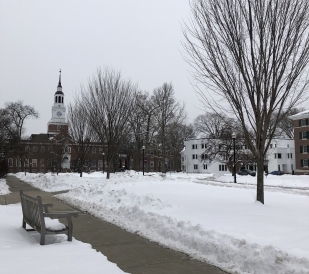 Snow, snow, snow, and more snow! Although my courses have definitely been difficult to manage, I have still been able to participate in some ~cool~ activities and admire winter in Hanover.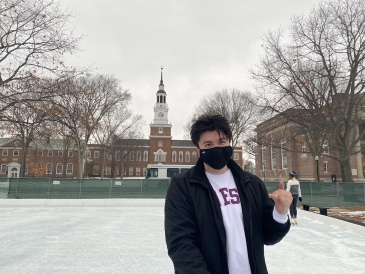 After almost a year off-campus, I came back to campus committed to the winter experience and I am simply loving it.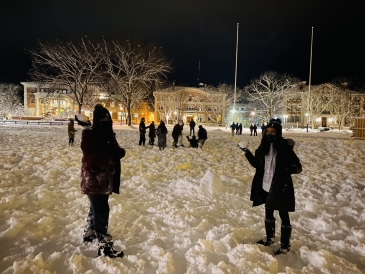 Dartmouth's tradition of a campus-wide midnight snowball fight lives on!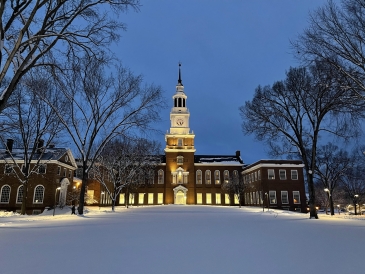 We so very wish you could step onto Dartmouth's campus yourself to witness the beauty of our winters live, but COVID-19 has made visiting campuses extremely difficult. I would love to share some of my favorite photos from this past snowy week!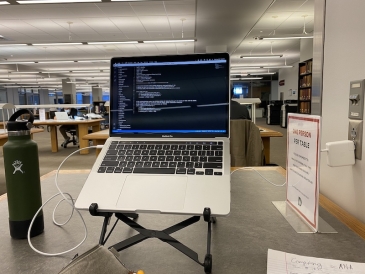 With lots of things (understandably) still closed on campus, it's nice to know that study spaces are beginning to open up again in a safe and responsible way.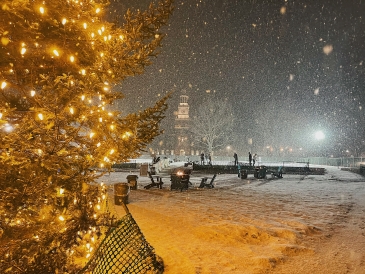 Have you ever wondered what a Dartmouth freshman's course of study may look like? The beauty of the D-Plan is everyone can customize their own schedules, so this term I'm taking International Politics, Global Health & Society, and Expository Writing.

Take a look at a few activities I do during Winter term as an on-campus student!