You are here
« All Posts by this Blogger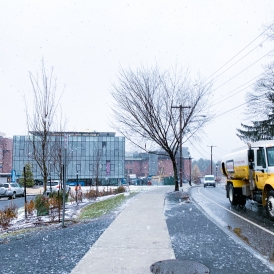 A Freshman's First Winterim
What am I up to, you ask? Because of Dartmouth's unique schedule, students generally finish school before Thanksgiving for the fall quarter. Winter quarter starts in January, so people who are on for both fall and winter get an enormous six week break! Though this break comes at the cost of a sixteen week semester, I, for one, enjoy the fast-paced nature of Dartmouth terms because I've always found traditional semesters too long anyways. Don't you always find that you've completely forgotten the material that your teacher covered at the beginning of fall once December rolls around?
The six week long winter break, called "winterim" for winter interim, allows for students to do a variety of things. Most of my friends are relaxing after freshman fall, while some are doing short-term projects through Dartmouth's Center for Professional Development or internships with the College. Even more are going home to continue working at their jobs, do some studying for their winter classes, and catch up with family and friends.
As for me, I am going to Beijing, China with Dartmouth's Dandelion Project! The Dandelion Project is a student organization on campus that involves classroom aides and exercises for children who are learning English. In China, two other students and I will be helping teachers at the Dandelion Middle School in their English classes to both cultivate the relationship that the club has with the school and see how our efforts in Hanover can be improved to better serve the students' needs. Such a winterim trip is a great way to take advantage of the six week break, and other organizations on campus have similar opportunities. One special one that I would love to do in the future are the ones that the Dartmouth Outing Club offers, where students go backpacking, hiking, skiing, or something outdoorsy with a group of their peers!
When I get home, I will still have around four weeks before I have to head back to Dartmouth. I am currently in the process of figuring out whether I will shadow some doctors or do an internship/short-term project.
Just recently, I've traded driving on the right side of the road to the left; a quiet New Hampshire town for a bustling global city; and American accents for British ones. That's right, I am currently in the United Kingdom!

Instead of taking classes on campus with the new 25s, I will be taking classes at Queen Mary University London!

The people you meet in college will undoubtedly become some of your best friends. Here's a recap of my summer so far!

Thinking back, this winter has been a whirlwind. I wanted to use this final blog post as an opportunity to organize my thoughts and share some reflections as I move into my final term!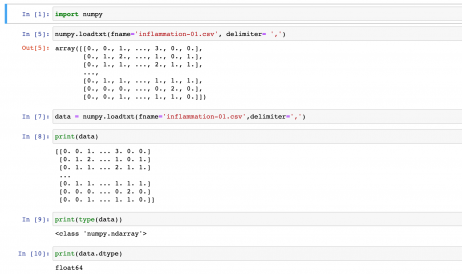 One of Dartmouth's programs that I have had the pleasure to take part in is the Women In Science Program!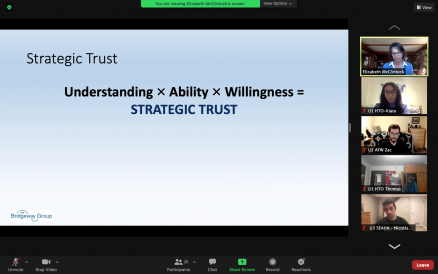 This week, two organizations, the Dartmouth Coalition for Global Health and Great Issue Scholars, hosted a global health simulation!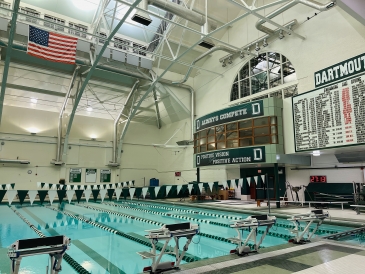 Dartmouth is home to 35 Division I varsity teams, 33 club sports, and a variety of intramurals, so I assure you that there is a place to get involved here for student-athletes of all levels.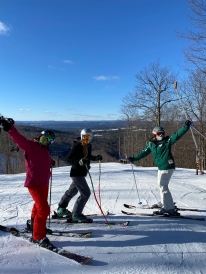 You may be wondering, how can I possibly stay entertained during the long, cold winters in Hanover? Read on to see my four favorite activities!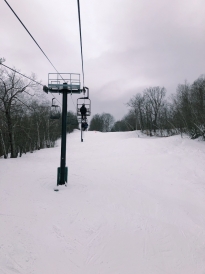 This week, I finally got the chance to head over the Dartmouth Skiway for the first time ever.