You are here
« All Posts by this Blogger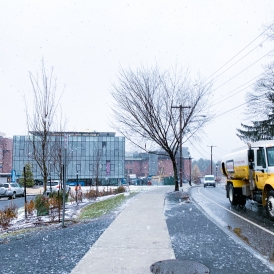 A Freshman's First Winterim
What am I up to, you ask? Because of Dartmouth's unique schedule, students generally finish school before Thanksgiving for the fall quarter. Winter quarter starts in January, so people who are on for both fall and winter get an enormous six week break! Though this break comes at the cost of a sixteen week semester, I, for one, enjoy the fast-paced nature of Dartmouth terms because I've always found traditional semesters too long anyways. Don't you always find that you've completely forgotten the material that your teacher covered at the beginning of fall once December rolls around?
The six week long winter break, called "winterim" for winter interim, allows for students to do a variety of things. Most of my friends are relaxing after freshman fall, while some are doing short-term projects through Dartmouth's Center for Professional Development or internships with the College. Even more are going home to continue working at their jobs, do some studying for their winter classes, and catch up with family and friends.
As for me, I am going to Beijing, China with Dartmouth's Dandelion Project! The Dandelion Project is a student organization on campus that involves classroom aides and exercises for children who are learning English. In China, two other students and I will be helping teachers at the Dandelion Middle School in their English classes to both cultivate the relationship that the club has with the school and see how our efforts in Hanover can be improved to better serve the students' needs. Such a winterim trip is a great way to take advantage of the six week break, and other organizations on campus have similar opportunities. One special one that I would love to do in the future are the ones that the Dartmouth Outing Club offers, where students go backpacking, hiking, skiing, or something outdoorsy with a group of their peers!
When I get home, I will still have around four weeks before I have to head back to Dartmouth. I am currently in the process of figuring out whether I will shadow some doctors or do an internship/short-term project.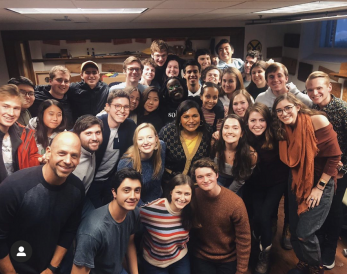 Sorry. I type fast when I'm excited. I wanted to make sure you read this clearly. I MET MINDY KALING!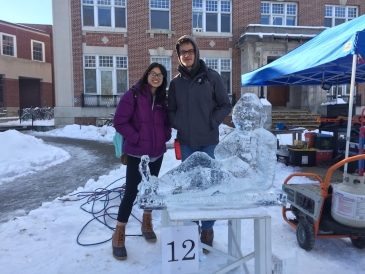 Over the past few days, the campus had been buzzing about Winter Carnival. I even watched a Loch Ness Snow Monster come to life. You know, typical Dartmouth for you.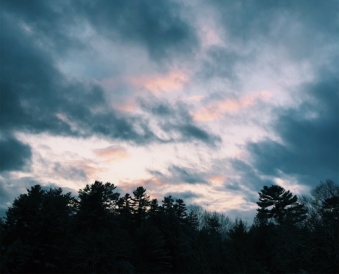 As a southerner, my biggest concern about Dartmouth was how I was going to cope with the cold. Luckily, I have a lot of friends that are also excited to embrace the snow with me, so I wanted to share how we've been enjoying winter term so far!

I've taken to sitting and watching, treating myself to the slowness of green tea and silence of an uninterrupted morning. But that's one of the best things about college—it offers ample moments for reflection.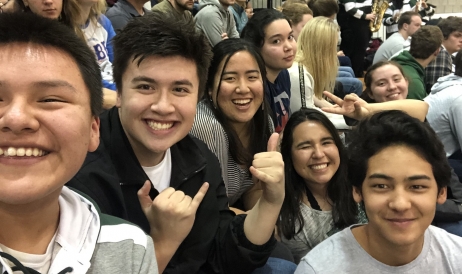 Being in West House means Tuk-Tuk dinners and fun house events almost every week, but this month it also means having the opportunity to join West House's Intramural (IM) basketball team. 

What is the Dartmouth Plan? Better known as the D-Plan for short, Dartmouth's term academic calendar is something that makes the College unique.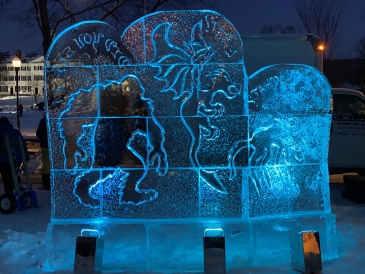 With an action packed itinerary, temperatures below zero, and a fresh half-foot of snow on the ground, I couldn't have asked for a better way to destress in the heart of #midtermszn than Winter Carnival.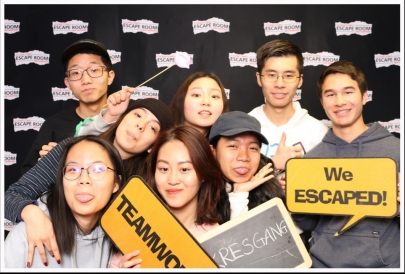 Come the 3-day weekend, the eight of us rented two cars and drove off from Hanover in the morning. Our destination? Concord, the capital city of New Hampshire.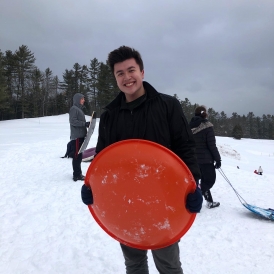 The idea of Dartmouth's unlimited snow used to be intimidating, but the past two weeks have been full of peaceful coexistence between students and seasons like no other. Winter's here and we love it.