You are here
« All Posts by this Blogger
Winter Term Survival Tips
Hey everyone! Winter is here and I feel it's appropriate that my first blog post of the term shares some winter resources for you all. I'd like to offer a disclaimer: Hanover gets cold. Temperatures reaching below zero are not a rarity. But, the winters here are amongs the most beautiful I have ever seen. Here are a few tips on how to survive and make the most of your winter term!
Not used to the cold? Are you, say, from Florida? I would recommend investing in a durable, water-proof set of boots because the ground is going to be covered in snow for basically the whole term. Be sure to bring a hat, thick socks, and gloves (especially if you will participate in our annual snowball fight!). And of course, bring a thick coat. The costs of these items can most certainly add up. Our FGLI office (first-generation/low income) provides gift cards to L.L Bean for students who need financial assistance and for those from warmer climates! 

Imagine yourself on Dartmouth's campus. Snow is falling and sticking to the ground. The wintry winds slap against the windows. And, of course, it is below freezing. But, your class is across campus (essentially a 15 minute walk). On a day like this, Dartmouth students will tend to "warm-cut". This means that students will walk through buildings on their way to their next class in order to avoid being outside for extended periods of time. It is an efficient way to minimize the time spent in the cold, so definitely utilize this technique!

No. 3

Embrace the Winter!

Dartmouth is beautiful in the winter and it is a fantastic time to embrace the snow! We have our own ski-way with shuttles heading to the mountain regularly. Don't have your own set of skis? Don't worry! There are opportunities to rent equipment if you need. There are even skiing lessons that can count for Physical Education requirements (with financial aid available). Housing communities will also often host free ski events for all members. Not a fan of skiing? You can go ice skating on Occom Pond, go cross-country skiing or sledding on the golf course, or even rent some snow shoes! If playing in the snow is not your thing, there are fire pits around campus that you can utilize to meet with friends and enjoy roasting marshmallows for s'mores! Did I mention that we have an annual midnight snowball fight?

Since 1911, Winter Carnival has been one of our largest (and beloved) winter events! For three days, there is a packed itinerary for students to celebrate the season. From Ice sculpture contests to ski way passes to polar plunges, Winter Carnival has events that all students can get involved with. This year, the theme is "License to Chill".
A list of my favorite aspects of Dartmouth, spelled out.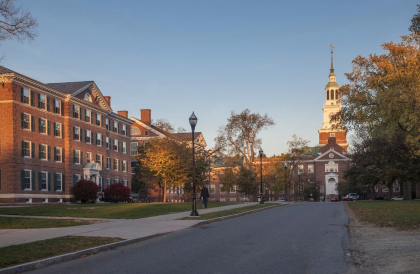 I want to utilize this blog post as a space to offer tips and advice to '26s, as they embark on their transition into their first year.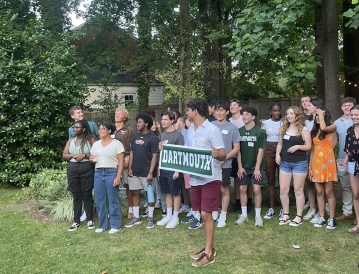 Being in DC this summer and participating in the Rockefeller Center's First Year Fellows program, I've been able to really see just how special the Dartmouth alumni network is.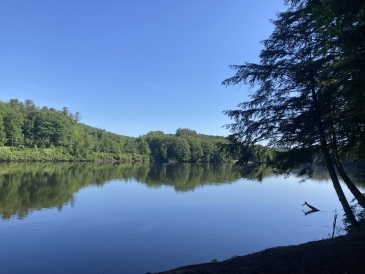 Here's Part Two of some Q&As for prospective students!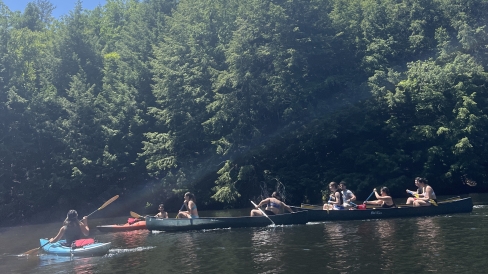 Let me tell you a little about a paddling trip I did with People of Color in the Outdoors (POCO), a DOC sub-club!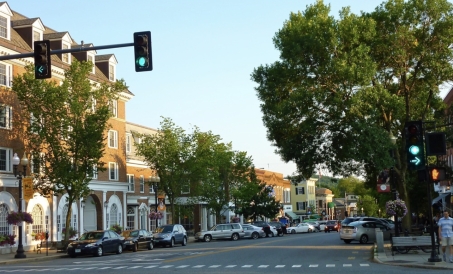 During a recent conversation with my HS friend who also goes to college in the US, we discussed what it's like experiencing culture shock especially as international students. I'd love to share the tips we developed to combat this feeling.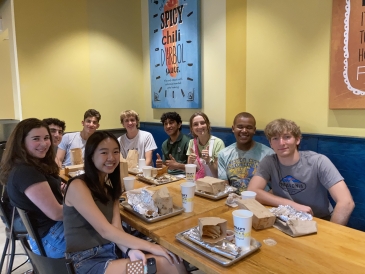 I recently gathered a group of '26s from the metro Atlanta area for a dinner to discuss all things Dartmouth! A couple '24s and '25s from Atlanta came to help answer questions. Here is a list of common questions that came up!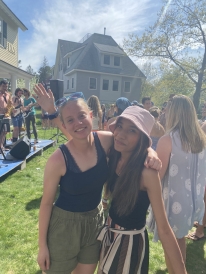 I took a long break from blogging and I am deciding to give you a few updates on what is happening in my Dartmouth journey.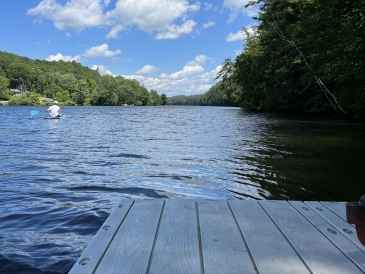 As a freshman, I decided to take my summer term on, and I wanted to elaborate on why I made that decision!