You are here
« All Posts by this Blogger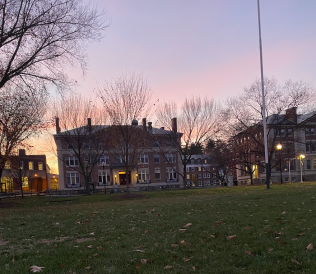 How to find a campus job!
It's fairly common for a student to have a job on campus. Even more so, there's such a large variety of jobs that helps appeal to people's interests. The time commitments vary for each position, but I think we can all agree that it is nice to have some extra money in your pockets during the school year. 
On-campus, I write for this wonderful blog, I'm a tour guide-in-training, and I conduct research. That's right, I get paid to do research. And to write this blog! This is just a testament to the fact that there is a variety of job offerings that tailor to different interests. As a low-income student, it was important for me to have some sort of campus job so I could help upset some of the campus costs such as textbooks and laundry. I'm grateful that I'm able to get paid for doing things that are genuinely interesting to me, such as doing research! I'm actually funded through the Women in Science Program, which is a program that is committed to mitigating gender barriers in STEM and matches students with open research positions on campus. 
Let's talk about how to secure one of these campus positions. There's no "one way" to get a job here, but a common method in doing so is to head to our JobNet website, which lists open positions that students can apply for. You get to sort through campus jobs and look at time commitment, pay rate, terms required to work, and more details about the position. Sometimes there's an online application, and sometimes you just need to send your resume in an email. Don't worry, there is a student employment call at the beginning of each term so that you can help flesh out what you're interested in doing and help secure a position! Jobs range from being a notetaker with the Student Accessibility Services, language drill instructor for novice learners, working at one of our dining halls, working as a farmer on our Organic Farm, and so much more. You'll even have different departments or offices email about more job opportunities, so don't fret if nothing on the JobNet site is catching your eye.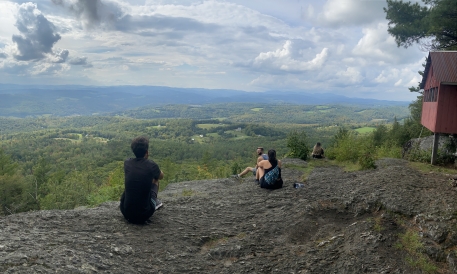 After spending three terms in virtual classes, 21F feels like a blast to the past as me and my friends return to the classroom. With everything feeling like déjà vu, I'm happy to say that the rumors are true: the vibes are indeed immaculate.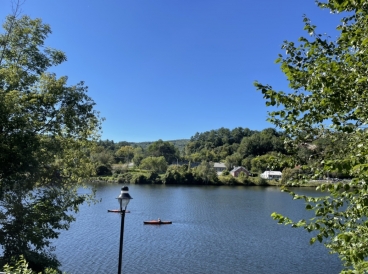 The four remote terms I've taken means that there are many "Dartmouth experiences" that I have not yet tried. This week, I enjoyed experiencing Dartmouth from a fresh perspective!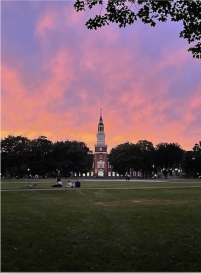 A kid from Southern California packs his bags and heads east. He arrives at Dartmouth College and begins a new life. I wonder what he will do? It is Fall, the leaves begin to change, what else will change with time?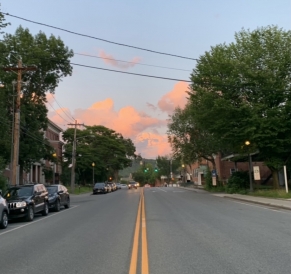 As people are beginning to trade in their tank tops for sweaters and iced coffees for pumpkin-spiced lattes, I can't help but reminisce about my summer term at Dartmouth.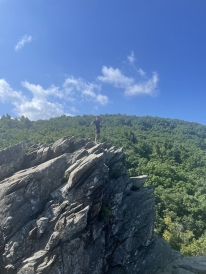 Spending the last summer off campus led to extremely fulfilling experiences and taught me a lot about myself and my life.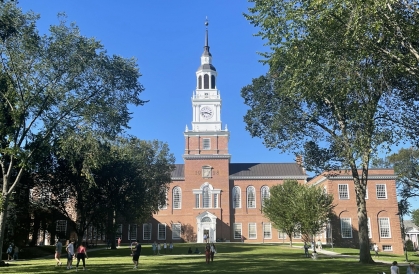 Hi everyone! I'm Chidera. I'm a '25 from Lagos, Nigeria, and I'm so excited to share my first blog post with you!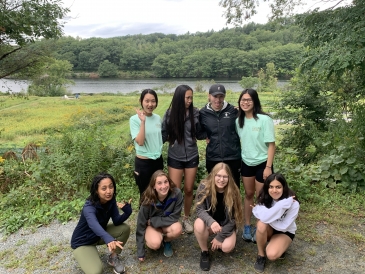 These past two weeks have been particularly revealing and nostalgic for me as I've come to realize the immense sense of pride, belonging, and community I feel at Dartmouth.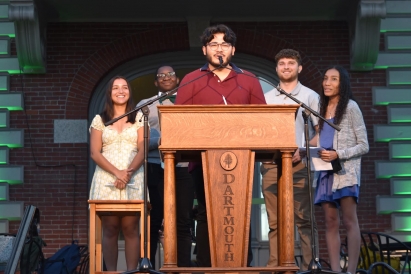 The '24s participated in matriculation and the twilight ceremony and finally take their class photo! Come learn more about these special annual Dartmouth traditions.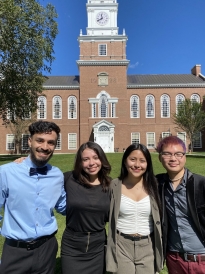 I am back! For a traditional college, Dartmouth is a little bit ~untraditional~ this year. One year later, our sophomore class was able to experience matriculation and the Twilight Ceremony. Read all about it!