You are here
« All Posts by this Blogger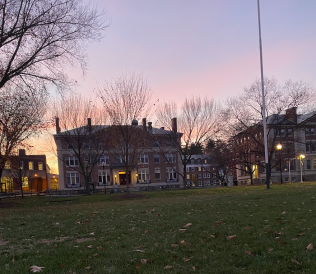 How to find a campus job!
It's fairly common for a student to have a job on campus. Even more so, there's such a large variety of jobs that helps appeal to people's interests. The time commitments vary for each position, but I think we can all agree that it is nice to have some extra money in your pockets during the school year. 
On-campus, I write for this wonderful blog, I'm a tour guide-in-training, and I conduct research. That's right, I get paid to do research. And to write this blog! This is just a testament to the fact that there is a variety of job offerings that tailor to different interests. As a low-income student, it was important for me to have some sort of campus job so I could help upset some of the campus costs such as textbooks and laundry. I'm grateful that I'm able to get paid for doing things that are genuinely interesting to me, such as doing research! I'm actually funded through the Women in Science Program, which is a program that is committed to mitigating gender barriers in STEM and matches students with open research positions on campus. 
Let's talk about how to secure one of these campus positions. There's no "one way" to get a job here, but a common method in doing so is to head to our JobNet website, which lists open positions that students can apply for. You get to sort through campus jobs and look at time commitment, pay rate, terms required to work, and more details about the position. Sometimes there's an online application, and sometimes you just need to send your resume in an email. Don't worry, there is a student employment call at the beginning of each term so that you can help flesh out what you're interested in doing and help secure a position! Jobs range from being a notetaker with the Student Accessibility Services, language drill instructor for novice learners, working at one of our dining halls, working as a farmer on our Organic Farm, and so much more. You'll even have different departments or offices email about more job opportunities, so don't fret if nothing on the JobNet site is catching your eye. 
Wow, my freshman year at Dartmouth has really flown by! Towards the end of summer 2020, I received a warm welcome email from my Orientation Peer Leaders inviting me to join a Zoom call with around ten other of my classmates.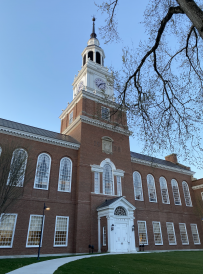 As we approach graduation day, I continue to reflect on my time at Dartmouth. I've learned a lot about myself over the course of the last four years, but here are three of the most important things I've come to realize...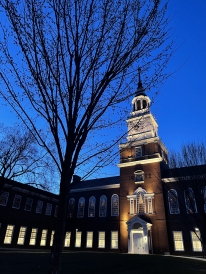 In no particular order, here are a few places and ways I love to spend my free time as a student at Dartmouth. I hope this post can give you a glimpse into how wonderful campus life can be!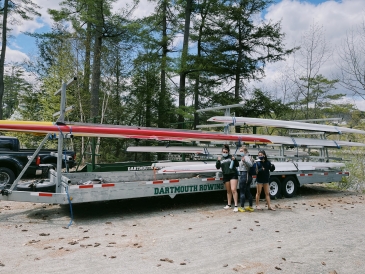 Here is a glimpse into the gorgeous outdoors that sits on and hugs Dartmouth's campus. On this fine May afternoon, my friends and I paddled down the Connecticut River for the first time now that the Ledyard Canoe Club opened services. We had a blast!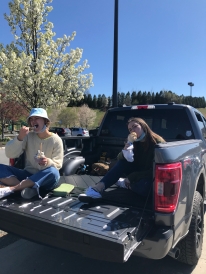 Spikeball on the Green, cherry blossoms in front of Baker….as spring is arriving here in the Upper Valley, I thought I'd write a quick post about my favorite things to do near campus this time of year!

This week, I had the amazing opportunity to take a rock-climbing class at one of the country's best climbing spots: Rumney, New Hampshire.

The trees are full, flowers are blooming, and the weather is gorgeous.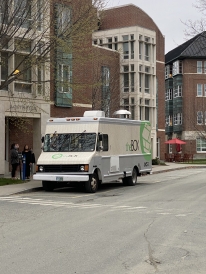 Something fun and new that I thought might be fun to write about is theBox, a food truck founded by students from Dartmouth's Tuck School of Business.

Over a course of a few days, I ended up adding five books to my personal collection - after having not bought a book in months!