You are here
« All Posts by this Blogger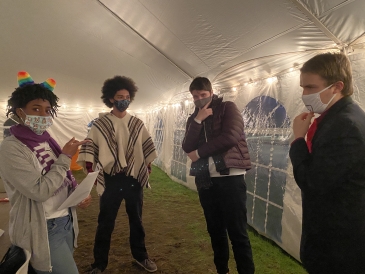 A Game of Murder Mystery
"Zombie leader, did you file a claim against Madsy for stealing your potion idea?" the Mummy Queen asked me. 
"Surprisingly, no," I replied, "though she should have given me partial credit!" 
Yes, these were real-life interactions on the one and only super spooky day of the year: Halloween. I always look forward to this annual holiday, not just for the candy, but for the creative personalities that are exposed. From introverts to natural dresser uppers, everyone can take part in this holiday and have fun! 
It is my first term on campus, and I was excited to decide what to do. First up: costumes. When deciding what to wear and whether it would be "weird" for me to dress up all day on campus, I was assured by upperclassmen that it was not only fine but normal. See, Dartmouth already has this concept of "flair" which essentially refers to a fun costume people wear any time throughout the year just because! After spending a solid two weeks thinking of costume ideas, my friends and I finally chose the Cat in the Hat and the two Things (pictured here)! We even won the FYSEP x QuestBridge costume contest!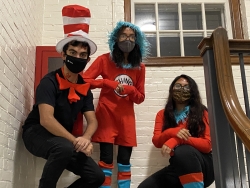 After walking around campus all day in eye-catching attire, we headed to a Murder Mystery night hosted by Phi Tau (a fraternity) in one of the tents scattered around campus. Our game was set in a monster mansion, and our goal was to step foot into the role of our characters and figure out who killed Madsy. The game utilized interrogation and random clues given by the ghost intern. After speaking to the Ogre Princess, Phantom of the Opera, and Big Foot, I had deemed them innocent. Yet, one individual was still on my radar: Count Dracula. The leader of the monster militia had the flexibility to turn into a bat whenever he pleased and could have easily killed Madsy and taken her potion. His short responses and quick retreats solidified my accusation, and I submitted my ballot to the ghost intern. I was so sure Count Dracula was the murderer! 
As soon as all of the interrogation rounds finished, each character revealed who they thought the killer was. In the end, eight names out of the 15 were mentioned. I was even accused twice! But who was right? One by one, we all gave our final statements, revealing our innocence. However, the last individual to speak, Banita Banshee, spoke slowly and surely, revealing herself as the murder! No one had voted for her, and we were all speechless. After she claimed her winning title, we all applauded, snagged some extra candy, and called it a night. (Of course, not before taking a photo with all my floor-mates!) 
Though not winning the game of Murder Mystery, my first Halloween in Hanover was a success!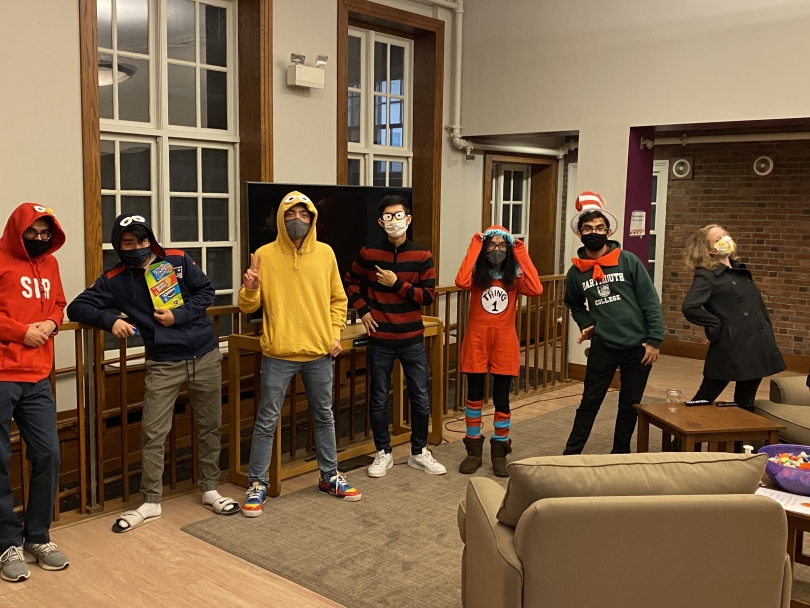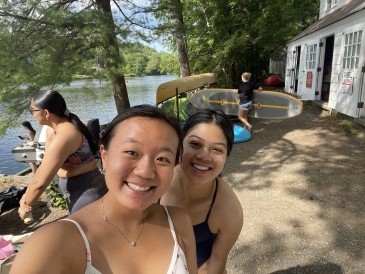 From making pinch pots to going blueberry picking, there simply isn't enough time to explore Hanover in one summer. I'm really lucky for the opportunity to spend another summer in Hanover and would love to share some new memories with you all.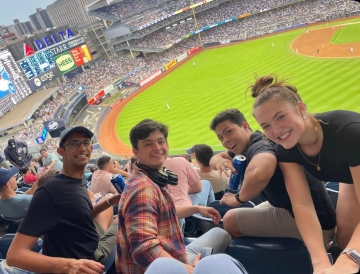 This summer has shown me the importance of true friends and healthy relationships no matter where you are or what you're doing.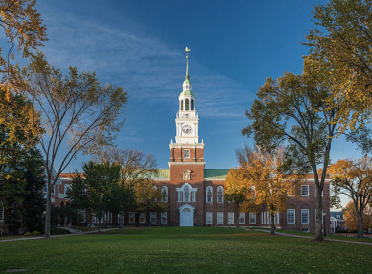 I want to utilize this blog post as a reflection on my transition into the College.

A list of my favorite aspects of Dartmouth, spelled out.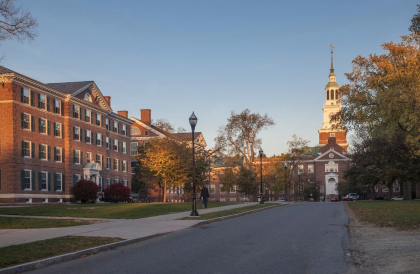 I want to utilize this blog post as a space to offer tips and advice to '26s, as they embark on their transition into their first year.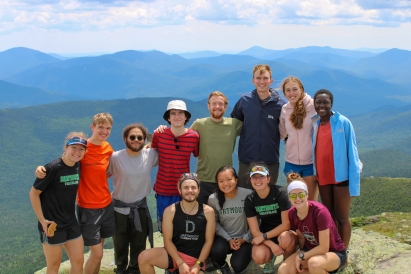 The Dartmouth Outing Club ("the DOC"), the largest and oldest collegiate outing club in the nation, has been one of the highlights of my Sophomore Summer. Come read about my experiences with the club!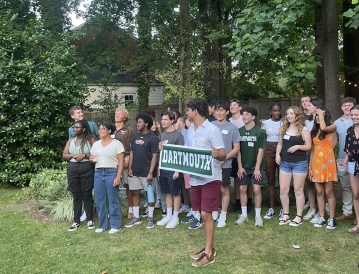 Being in DC this summer and participating in the Rockefeller Center's First Year Fellows program, I've been able to really see just how special the Dartmouth alumni network is.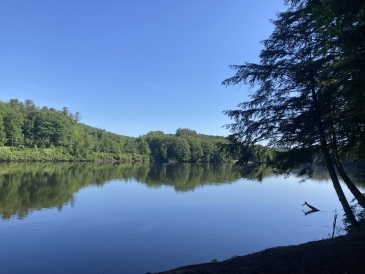 Here's Part Two of some Q&As for prospective students!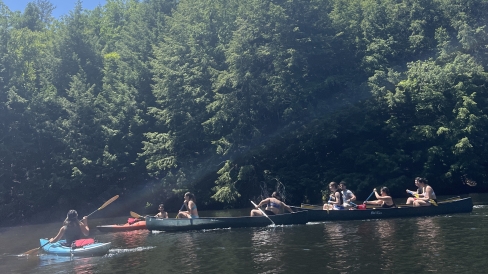 Let me tell you a little about a paddling trip I did with People of Color in the Outdoors (POCO), a DOC sub-club!