« All Posts by this Blogger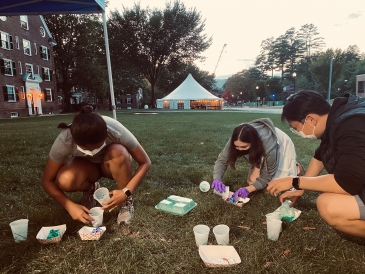 A Breath of Fresh Socially-Distanced Air
Folks, our 14-day quarantine is over!
Before this, the students on-campus were able to explore Dartmouth's beauty, but on one condition: you had to do it alone. Not going to lie, this was a bummer as a new freshman on campus, but in reality, it is what we agreed to to maintain the safety and health of everyone in the valley. Overall, it was pretty enjoyable. 
Dartmouth organizations made sure to make its reputable community stay well-connected by offering events from virtual bingo to virtual trivia! (Please note that I did not win either of the two events.) All students from across the globe were able to meet new faces and connect. Yes, it was through the infamous Zoom application, but it didn't matter—we were there for a good time, and that's what we got! 
My first quarantine-free day was like experiencing Dartmouth from a new light! Dartmouth students were roaming the Green, heading to Foco (our dining hall), and gathering in groups to finally experience some (socially-distanced) human interaction. 
My first quarantine activity was getting lost on my way to Foco….while using Google Maps...but, hey, I made it eventually! After taking too many turns and running back past the same groups of people, I entered the famous buffet-style dining hall. The fresh, delectable scents of stir-fry and pizza hit me as I entered the doors. I purchased a "Green2Go" takeout box and was ready to conquer. (The Green2Go take out program entails purchasing a reusable plastic container to use for your takeout, and then returning it when you finish. Fun fact: this sustainable program was founded by some Dartmouth alums!) 
After successfully returning my container, I ran off to one of the large tents scattered across campus to participate in a "Tie-Dye Your Mask" event hosted by Dartmouth's Programming Board. A few friends and I walked over to the tent blasting 2000s music hits and we were ready for a night of colorful fun. What was thought to be a lighthearted event turned into meticulous students experimenting with their masks to determine the perfect "bundle" to create, And yes, folding masks is much more difficult than folding shirts, if you were wondering.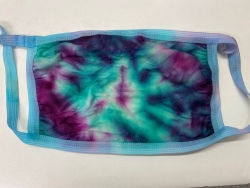 After failing at folding our masks, we soaked them in water and picked our dyes. 
Wanting to show some school spirit, I chose green (for Dartmouth) and purple (for West House). My perfectionist self attempted to pour the dye from a plastic cup onto specific sections of the mask without it overlapping. It was a disaster. But, I got to make disasters with new faces and make friends, so it was worth it!
I can't wait to participate in more fun events held around campus and maybe even go hiking! Stay tuned for more about my virtual college reality! 
Over a course of a few days, I ended up adding five books to my personal collection - after having not bought a book in months!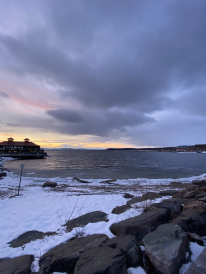 Although Dartmouth's campus can seem remote at times, there are actually lots of fun places to explore nearby! Read all about my day trip to Burlington here!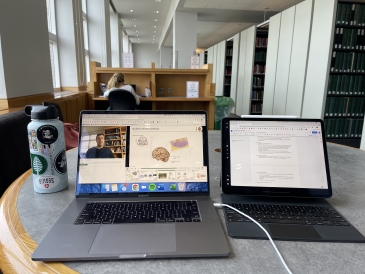 When I was applying to colleges, I absolutely loved watching 'A Day in the Life'-style vlogs. I wanted to share what a typical Monday at Dartmouth is for me to show there is truly never a dull moment here in Hanover, New Hampshire!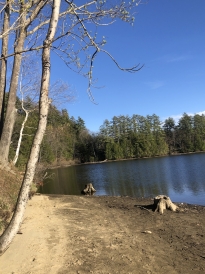 With the weather slowly turning towards spring and midterms (mostly) over, my friends and I decided to take a little trip down to the stream for some swimming.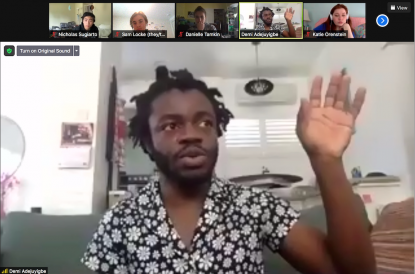 At Dartmouth, you have a unique opportunity to talk to really, really cool people. And, if they're not coming via official Dartmouth programming, you can invite your own speaker!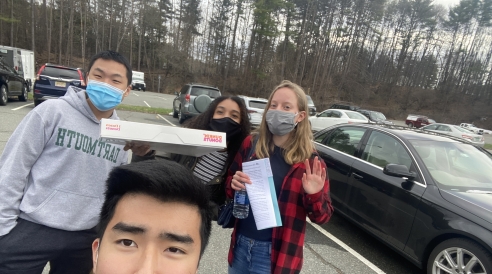 As a student trapped in the pandemic for over a year now, I can vividly see the light at the end of the tunnel as I begin my vaccination process!

Dartmouth is a very outdoorsy place. However, you don't need to be involved with any outdoor clubs to fully experience the outdoors Dartmouth and the surrounding area have to offer. Sometimes, you just need a free day and some friends!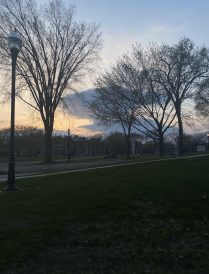 As I navigate a virtual senior spring term, I'm taking account of all of the fun ways to enjoy this term. Here's a list of three of my favorite spring activities!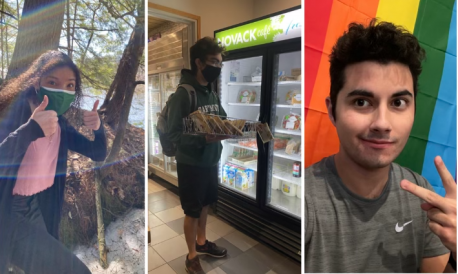 Today, I decided to walk around campus and asked my friends what their favorite aspect about Dartmouth is!