« All Posts by this Blogger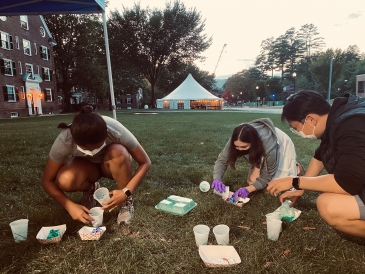 A Breath of Fresh Socially-Distanced Air
Folks, our 14-day quarantine is over!
Before this, the students on-campus were able to explore Dartmouth's beauty, but on one condition: you had to do it alone. Not going to lie, this was a bummer as a new freshman on campus, but in reality, it is what we agreed to to maintain the safety and health of everyone in the valley. Overall, it was pretty enjoyable. 
Dartmouth organizations made sure to make its reputable community stay well-connected by offering events from virtual bingo to virtual trivia! (Please note that I did not win either of the two events.) All students from across the globe were able to meet new faces and connect. Yes, it was through the infamous Zoom application, but it didn't matter—we were there for a good time, and that's what we got! 
My first quarantine-free day was like experiencing Dartmouth from a new light! Dartmouth students were roaming the Green, heading to Foco (our dining hall), and gathering in groups to finally experience some (socially-distanced) human interaction. 
My first quarantine activity was getting lost on my way to Foco….while using Google Maps...but, hey, I made it eventually! After taking too many turns and running back past the same groups of people, I entered the famous buffet-style dining hall. The fresh, delectable scents of stir-fry and pizza hit me as I entered the doors. I purchased a "Green2Go" takeout box and was ready to conquer. (The Green2Go take out program entails purchasing a reusable plastic container to use for your takeout, and then returning it when you finish. Fun fact: this sustainable program was founded by some Dartmouth alums!) 
After successfully returning my container, I ran off to one of the large tents scattered across campus to participate in a "Tie-Dye Your Mask" event hosted by Dartmouth's Programming Board. A few friends and I walked over to the tent blasting 2000s music hits and we were ready for a night of colorful fun. What was thought to be a lighthearted event turned into meticulous students experimenting with their masks to determine the perfect "bundle" to create, And yes, folding masks is much more difficult than folding shirts, if you were wondering.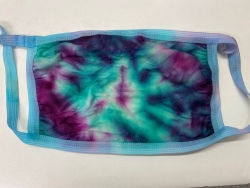 After failing at folding our masks, we soaked them in water and picked our dyes. 
Wanting to show some school spirit, I chose green (for Dartmouth) and purple (for West House). My perfectionist self attempted to pour the dye from a plastic cup onto specific sections of the mask without it overlapping. It was a disaster. But, I got to make disasters with new faces and make friends, so it was worth it!
I can't wait to participate in more fun events held around campus and maybe even go hiking! Stay tuned for more about my virtual college reality!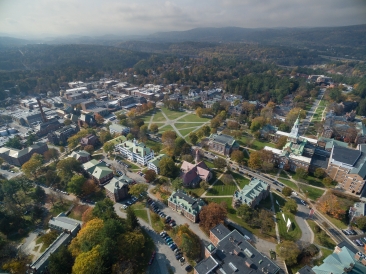 The Dartmouth Center for Social Impact (DCSI) is a hub for students seeking community service opportunities.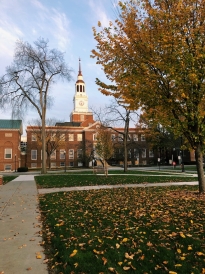 Looking back on my college search process, I remember really wanting to meet students to try and get a sense of the school's culture. To help you guys out, I decided to interview a couple '24s to help you guys get a sense of Dartmouth!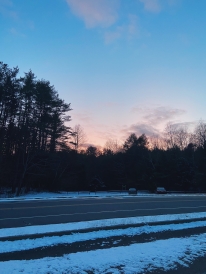 No freshman year is perfect, and I'm reflecting on a few learned lessons that I wish I knew before attending Dartmouth.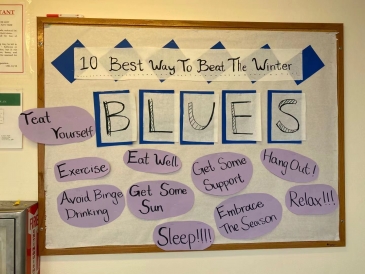 I was attracted by the opportunity to engage with first-year residents and shape their Dartmouth experiences, in addition to working with other UGAs and staff who shared my interest in helping others.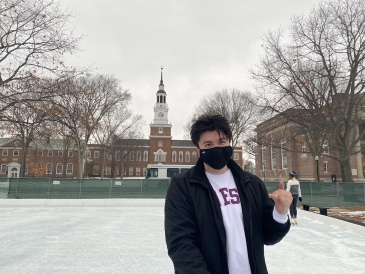 After almost a year off-campus, I came back to campus committed to the winter experience and I am simply loving it.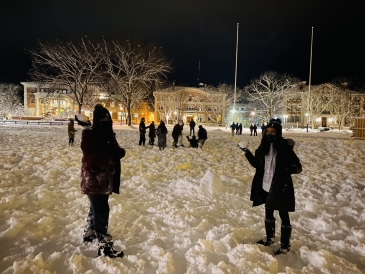 Dartmouth's tradition of a campus-wide midnight snowball fight lives on!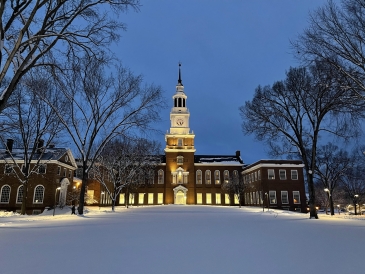 We so very wish you could step onto Dartmouth's campus yourself to witness the beauty of our winters live, but COVID-19 has made visiting campuses extremely difficult. I would love to share some of my favorite photos from this past snowy week!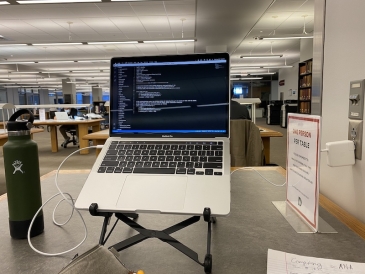 With lots of things (understandably) still closed on campus, it's nice to know that study spaces are beginning to open up again in a safe and responsible way.

From classes to extracurriculars to book club, there are endless communities to join at Dartmouth!